Experts Reveal The 3 Best Blogging SEO Tips
It's a well-known fact that blogging plays an important role in the entire link building process and website optimization. However, many business owners tend to approach this matter recklessly, and think that the solution lies in getting as many links as possible. Although it's true that you should go after high ranked blogs and see if you can get your links there, it doesn't mean that just any high domain blog will do the trick.
It's quite common that people are only briefly acquainted with the concept of SEO, so they have no regard for all of the finesse that is involved in the whole process. They go with aggressive campaigns and try to be omnipresent, and as a result, the whole thing backfires. You need to have a reliable website and links that have value in order to be efficient at this. You need content that is rank worthy, and you need blogs that are relevant to your niche.
So, if you want to know how to tackle this issue, and to do it in a sophisticated and effective manner, make sure you check out the article below. The team of experts has decided to share some of the best tactics you can use in your SEO blogging campaign, and to help you out in this area. Here are the 3 best SEO blogging tips.
List of All SEO Experts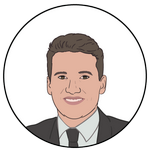 Andrew Webber
Bio: Andrew is a proud owner of SEO Maverick. He believes that SEO and online marketing is a highly effective and profitable medium for businesses and is a great channel to drive leads and increase sales.
#1: Install Google Analytics
The data Google Analytics provides is vital information for any new blog – without analytics, you're flying blind and have no way of monitoring your growth!
Analytics will tell you where your visitors are coming from, which blog posts and content pages are most popular, and how many visitors are signing up to your email newsletter or downloading your guides (or performing whatever your target action is).
#2: Use WordPress and Install the Yoast SEO Plugin
If you're starting out in the blogging game and want to grow your blog, I highly recommend building your site on WordPress. It's extremely easy to use and relatively "SEO friendly" to begin with.
To really ensure your site is 'ticking all the SEO boxes', you should install the WordPress SEO plugin by Yoast – this gives you full control over how search engines like Google will read the content on your website. You can control and optimize your page titles, meta descriptions and URLs to include your targeted keywords, and entice visitors to click on your listing in the search results.
#3: Write more comprehensive blog posts
To grow your new blog, your posts need to be high quality, informative and engaging to keep people coming back, promote social shares and also attract links from other websites. On average, longer and more detailed posts are shared more on social media websites, and linked to more often from other blogs and websites.
So focus on producing top quality blog posts filled with actionable tips and recommendations – your users will thank you for it and Google will reward you in the long term as well!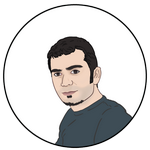 Dan Petrovic
Bio: Dan Petrovic is the managing director of DEJAN, Australia's best-known name in the field of search engine optimisation. Dan is a web author, innovator and a highly regarded search industry event speaker. In addition to industry leadership, Dan also maintains an active academic life as an adjunct lecturer and the chairman of the Industry Advisory Board for the School of Marketing at Griffith University.
#1: Don't write if there's nothing to write about.
Seriously, please stop publishing average content just because it's Tuesday and you have a content schedule to honour. There's so much "OK" content out there already, we don't need more of it. Writing a lot and writing frequently won't help your rankings. I recommend you read this page to get an understanding of what Google means by "quality content". And please don't just read the title.
#2: Collaborative writing.
Engage people while working on your new content piece, not after it's finished. Let's say you're writing a story loaded with controversy and competition. These types of topics tends to flame up much easier.
Here's one idea:
Brisbane: Australia's most unremarkable city?
Who do you embed into this story? Well, think of places like this who are funded by the city and are trying to make it look attractive. They'll have spokespeople ready to contribute and defend their side of the story. At the other hand you might reach out to journalists who've covered the topic already in a negative way, for example Greg Stolz from Courier Mail. You might also reach out to Brisbane locals and get their opinion and do the same for people living in Sydney and collect their views on the city. A nice touch would be to consider a larger study to lend your piece additional credibility. Finally ask someone important in the field to validate your views and findings. Give them due credit and a mention in the post of course.
Every contributor can turn into a distributor. Think links, mentions, social shares.
#3: Quit you storytelling. I'm not interested.
I've been going on about this for over a year now, but I don't seem to be getting through as many people as I'd like. My study into how people read online shows that only a small fraction of online users actually read stuff word for word. Most just skip and scan looking for the good stuff, tips and answers.
In today's TL;DR culture it's essential to begin your posts with the most important message or take away and then reel people in with promise of good in-depth content including eventual storytelling. Here's a good one.
Gina Schreck
Bio: Gina is the President of SocialKNX – a Social Media Marketing firm helping organizations use social media tools to connect with their communities and build business. From aligning your social strategy with your overall business goals to writing and posting daily content on your blog, Twitter, LinkedIn, Google Plus, Facebook, Pinterest, and more.
#1: Before you write a blog post, make a list of questions that your ideal customer would search Google for. Whenever you get a question from a customer or potential write that down. These should be the titles to your blog posts. The more congruent your blog content and titles are to the actual questions people are typing into search engines, the better your chances of ranking high.
#2: Always add an image (if not two or three) to your blog posts. I'm surprised how many blog posts I still see that are simply text. Images not only give you an opportunity to add "ALT TAGS" to help your content be more findable, but it also allows anyone wanting to PIN your post on their Pinterest boards to do so. After adding your image, check to make sure they are "pinnable" by logging into your Pinterest account and trying to pin your blog posts, or add the Pinterest plugin to your browser bar and test it from there.
#3: After you write your masterpiece blog post, don't promote it once and forget about it. Craft at least 3 social media posts (slightly different variations all with the same link to your post) for each blog post and put it into a rotation to continue sending traffic to it multiple times a week or month. There are two tools that help you with this, SocialJukebox and MeetEdgar. You can create a collection of your social media posts that promote evergreen blog posts and put them into an auto-rotation to ensure you don't forget about them. These services will keep your blog content in a rotation as long as you'd like. Sending traffic to your blog everyday and ongoing will help your findability as well.
John Doherty
Bio: John is the founder of Credo, and also a freelance digital marketing consultant who helps marketplaces grow through B2C customer acquisition via SEO, email marketing, and content.
#1: Plan your content via keyword research for at least 3 months out. Before you even publish the first post, have at least a month's worth of posts written. The first mistake new bloggers make is starting a blog, publishing their first post, and then never posting again. Consistency is key as it builds your audience over time, and those interactions and repeated visits are a great sign for search engines that your content is valuable.
#2: Read Moz's Beginner's Guide to SEO. Every SEO I know (except for the veterans with 10+ years experience) began here. By reading this classic guide, you'll get a great base of knowledge around how search engines work, writing content that ranks, and more.
#3: Write in-depth content. In the past, you could write a lot of shorter posts (under 500 words) and still rank quite well. However, a lot of blogs have proven recently that this approach does not really work anymore as it is not possible to write the best piece on the Internet about that topic in that few of words. Instead, go for longer, in-depth pieces that fully answer the topic. One example is this real estate marketing guide.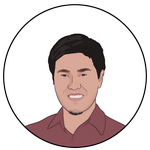 Sean Si
Bio: Sean Si is the CEO and Founder of SEO Hacker and Qeryz. A start-up, data analysis and urgency junkie who spends his time inspiring young entrepreneurs through talks and seminars. Check out his personal blog where he writes about starting up two companies and life in general.
#1: Know your target audience and write for them.
There are few things worse than writing for the wrong kind of audience. It won't generate leads, won't generate revenue, won't even generate the right kind of interest. This is a critical foundation of content strategy for any kind of blog.
#2: Lay out a Content Strategy
Know what you're going to write about, when you're going to write about it, where you're going to promote it and how you're going to promote it. I've seen blogs who 'just write' and they never make it past the 100 traffic a day mark. Sad but true and it's all because they don't have a working content strategy.
#3: Promote like there's no tomorrow
Spend more time promoting than writing your content. There's just ton of content out there on the web today. And chances are, what you're writing right now isn't anything new. So make sure to get your words to the audience who really wants to read 'em.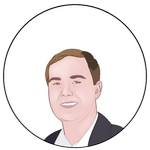 Zac Johnson
Bio: Zac has written over 1,000 articles which cover all aspects of entrepreneurship, business and online marketing. With thousands of monthly readers and a social media following of over 50,000, his site has helped propel many individuals, brands and businesses in the right direction, while also referring over $5 million in new business to its site partners.
#1: Know the niche and audience you are going after, then niche down one step further. A good example of this would be (Basketball –> Basketball Skills Training –> Basketball Jump Training). The more niche focused your audience and content, the easier it will be for you to rank in the search results.
#2: Research the keywords you want to rank for. This means looking at all variations and long tail keywords. At the same time, put in the time and effort to see what competitors are ranking for these keywords and the power of their sites. Through software like LongTailPro, this process is done quite quickly.
#3: With your niche focus are target keywords now in mind, it's time to create some great content. Look at what's currently ranking at the top of Google and create content that's better. This means adding text, images and video (so your resource is best). Once this is done, go live with your article and focus on getting valuable backlinks from other sites within your niche market.
START YOUR OWN BLOG
This guide is an introduction to mastering the art of blogging. It provides easy to follow steps to start, maintain, and grow your blog.