Are Blogs Profitable in 2023, and Should You Start One?
FirstSiteGuide is supported by our readers. When you purchase via links on our site we may earn a commission.
Read More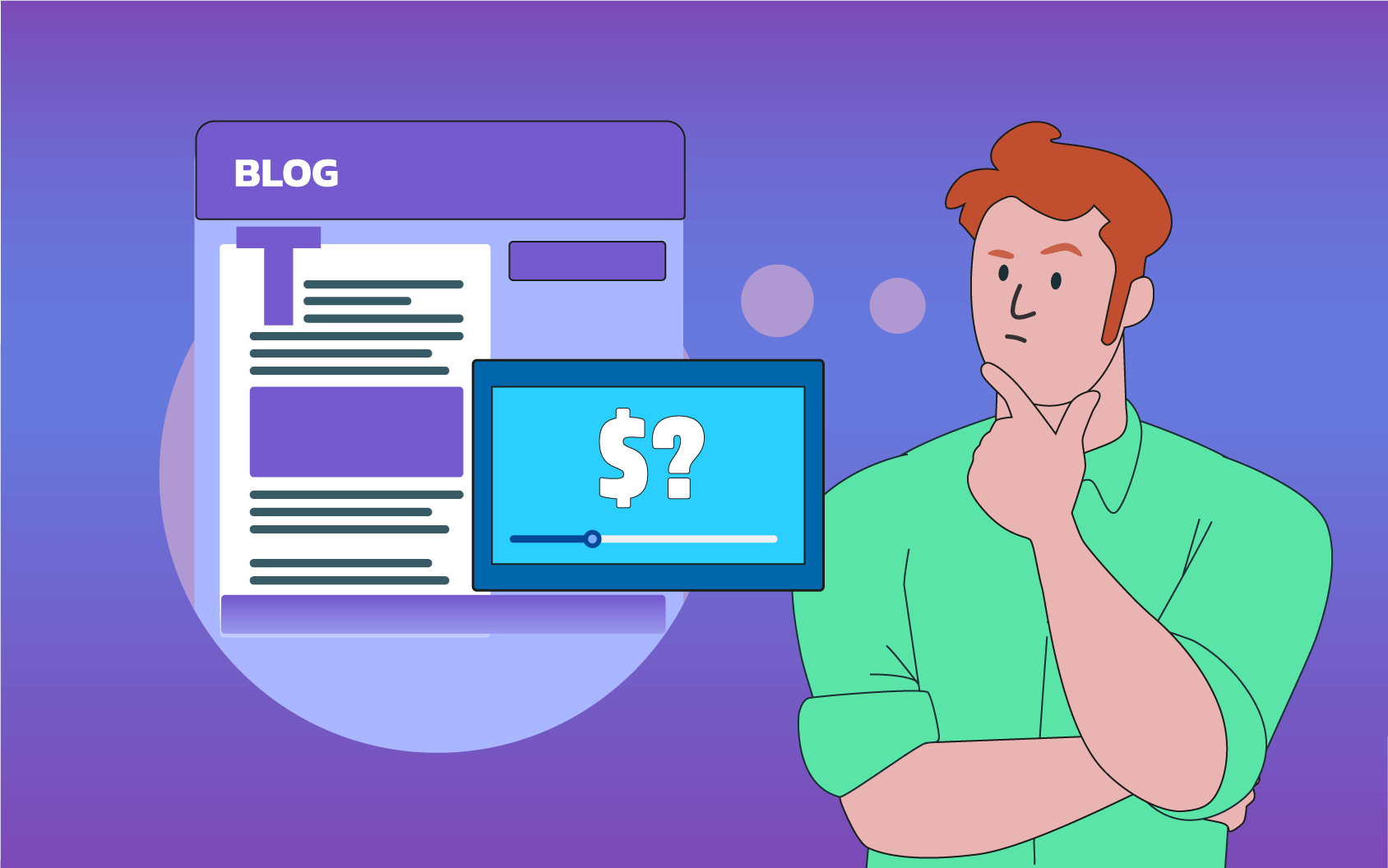 Yes – blogging is still a great way to make a living! The rules have changed, but blogging is still as relevant as it was a decade ago. If you want to monetize your blog in 2023, you must stay on top of search intent and Google SERPs.
Here's why a good old-fashioned blog is still a content marketer's number one asset and how to make yours appeal to modern-day audiences.
There are still a lot of blogs out there
How can you be sure you still have a chance as a blogger?
Blogging is integral to our online experience. When we have a question, we go to Google for answers. And guess where Google takes us? In around 94% of cases, we end up on blogs.
Just look at these blogging stats:
There are over 600 million blogs on the internet;
77% of internet users regularly lead blog posts.
Do you want to start building a career in blogging? You're not the only one. There are more than 32 million bloggers in the US alone, compared to 27 million in 2014: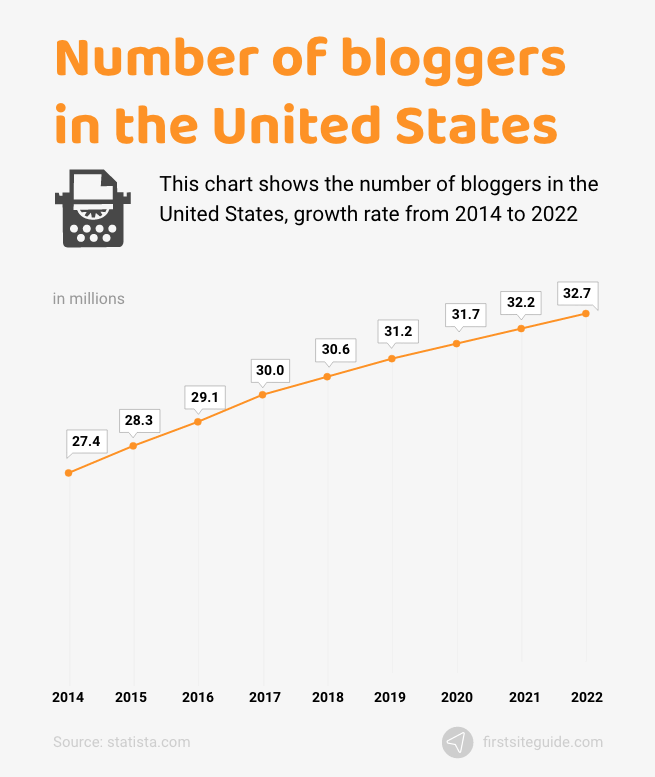 Blogs are still popular, no doubt about that.
How many blogs earn money?
The money-earning potential of blogging is virtually unlimited.
While realistic monthly projections for beginners are around $1,000 for the first year, most popular blogs make around $45,000 annually. Some of the most successful full-time bloggers are crushing it with over $200,000 annually.
It's tough competition, though, with only around 30% of bloggers reporting success.
Why do most blogs fail within the first few years?
The lack of creativity and discipline are usually the main culprits, as not everyone can keep producing engaging content. Having a get-rich-quick money-making mindset is another overlooked reason. You must build trust first before you can start selling stuff.
Digital consumption is increasing
The good news for bloggers is that people consume information digitally, and that won't change any time soon. Actually, the US population will likely spend over eight hours every day on digital media in 2024.
So if you're considering starting a blog, now is the time.
Increased digital consumption will widen the market space for competing creators, but it will also keep dictating the rules. By 2025, 75% of internet users will be mobile-only.
Bloggers looking to earn money must adapt and optimize for mobile consumption. Blogs that provide the best mobile user experience will take the lead and set the trend for others to follow.
Podcasting and blogs
Blogging is not the only way people consume content.
Podcasts will surpass 100 million listeners in 2024, which could be a problem for text-only bloggers. Luckily, it will also open fantastic opportunities for creatives who know how to use these formats together to build a multi-platform experience for users.
In fact, combining the effects of blogging and podcasting early on might help ambitious content creators stay ahead of the curve.
The two mediums make a perfect match – while the text is information-rich and fit for evergreen content, audio is more engaging and brilliant for creating a personal connection with the audience. Add video to the mix, and you have a trifecta.
Video blogs
Video poses a threat similar to podcasting, with 3.37 billion digital video viewers worldwide. As a blogger, you should tap into that and make it a part of your broader strategy.
Because let's be honest – not everyone has the patience to read a 3,000-word article.
When asked how they research products and services, 73% of consumers said they prefer to watch a short video, while only 11% would rather read an article.
Ranging from hour-long YouTube episodes to TikTok shorts, video blogs allow creators to appeal to many different types of content consumers.
Finding a micro-niche is more important than ever
In 2023 and beyond, new bloggers must be super-specific about their topics. The only way to make it in a saturated market is by finding micro-niches where competition is not yet fierce. Audiences are attracted to niche bloggers' deep-dive content and expertise.
Take these profitable blogs as an example:
Can't think of anything distinctive? You can still write about lifestyle, fashion, business, and other general topics, but you need a fresh twist. Take cues from this popular mom blog called Tech Savvy Mama, which combines lifestyle and parenting with technology.
Conclusion
So, how do you make money blogging in 2023?
Staying determined and passionate is a massive part of it. Hot trends like podcasting and video might be the key to success going forward – especially for bloggers earning revenue by selling products, services, and ad space. Blogging is hard work, but it's worth it.