The Best Education Blogs to Follow
We all love to read quality blogs. It's a great way to learn something new, something useful; or to be entertained. However, a lot of people want to become influential bloggers, since that position has a lot of potential for monetization, and a lot of them do not have their heart in the right place. So, you end up with blogs that feature fluff content because they allow any user to become a contributor. It's not that the tips you read are bad, but they are too vague and do not address the problems adequately.
Here at First Site Guide, we have decided to help you find the right blogs for educational purposes. This way, you do not need to sift through all kinds of different blogs and wonder if the information you receive is actually valid advice. It's always good to know which resources you can trust, and which blogs are there to present you with quality and insightful content. Working as an educator is a noble profession, and we want to help you be good at it. Remember, a true teacher is an eternal student, and you can learn a lot from reading blogs. And, you'll also discover places where you can become a contributor and impact others.
List of All Education Blogging Experts
Sort By Metrics
Updated: September, 2016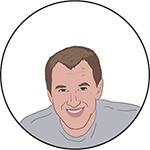 by Andrei Zakhareuski
Social Media Followers - The total number of followers combined from the following blog's social media profiles: Facebook, Twitter, Pinterest, Instagram and Google+.
255000
Alexa Rank -
Alexa's Traffic Ranks
are based on the traffic data provided by users in Alexa's global data panel over a rolling 3 month period.
22800
SemRush Rank -
SEMrush lists
the most popular websites ranked by organic traffic coming from Google's top 20 organic search results.
18900
Andrei is a founder & CEO of Busy Teacher, a great site where every busy teacher can find a lot of free resources and lesson plans.
START YOUR OWN BLOG
This guide is an introduction to mastering the art of blogging. It provides easy to follow steps to start, maintain, and grow your blog.