The Best Fitness and Health Blogs to Follow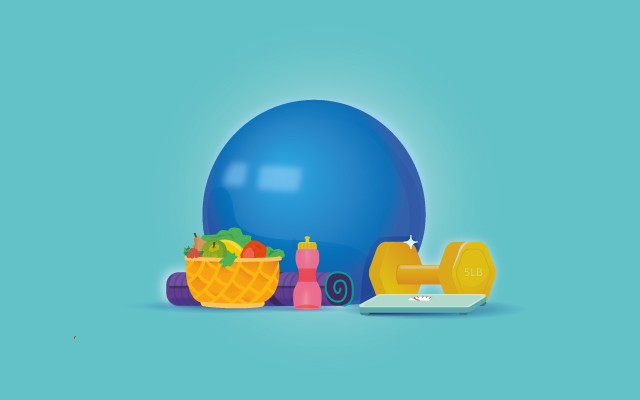 Do you take running a blog a bit more literally than most? Well, you might be the sort of person who finds success as a fitness or health blogger!
This isn't an easy niche to get ahead in—you might say it's a bit competitive—but it's a broad enough category that a determined blogger can usually go the distance.
There are health and fitness blogs for people of various ages and levels of fitness, as well as the many different niches. Are you about free weights, or cross-training? Are you about jazzercise, or running? Indoors or outdoors? Should people eat vegan or paleo? There's almost no end to the options and fads in fitness or health.
For that matter, you could probably write a blog that's just keeping keeping track of the emerging trends and fads.
Still, you don't train to win by watching the amateurs: You learn from the experts, the professionals. No blogger hits their stride right off the block, and, once you've spent some time on equipping your website, it will be time to scout out your competitors.
We at First Site Guide are talent scouts, of a sort, so we've gone ahead and created this list of the top competitors. In a saturated and diverse field, these bloggers routinely blow the competition right out of the water. They're the fittest of the fit, the healthiest of the healthy, mind, body, and blog . Want a spot on the podium? These are the bloggers to beat.
List of All Fitness & Health Blogging Experts
Sort By Metrics
Updated: May, 2016
by Lisa
Social Media Followers - The total number of followers combined from the following blog's social media profiles: Facebook, Twitter, Pinterest, Instagram and Google+.
1764511
Alexa Rank -
Alexa's Traffic Ranks
are based on the traffic data provided by users in Alexa's global data panel over a rolling 3 month period.
31619
SemRush Rank -
SEMrush lists
the most popular websites ranked by organic traffic coming from Google's top 20 organic search results.
6596
Health blog about cutting out processed food!
START YOUR OWN BLOG
This guide is an introduction to mastering the art of blogging. It provides easy to follow steps to start, maintain, and grow your blog.