The Best Photography Blogs To Follow
There's an old saying about how a picture's worth a thousand words. In the age of viral sharing, they're often worth a bit more. That's oversimplifying things a bit, though, because the internet is all about multimedia, and words and photos go together like peanut butter and jelly or Turner and Hooch. So it's not surprising some of the most popular blogs on the internet are photography blogs.
Whether you want to talk about technique, review equipment, or share your amazing photos, there's plenty of room out there to make your mark. Actually, that's half the challenge. Making a name for yourself can be tough, because there are thousands of great photographers blogging out there, and millions of amazing photos. You'll have to do something special to stand out from a crowd that size, and, most important, you'll have to do it consistently.
How do you figure out how to make the very best photography blog you can? You look at the best ones out there right now—which will actually be super easy since the First Site Guide team has gone out and gathered them up for you right here in this convenient post. At the very least, you'll definitely pick up a great tip or two, and, let's face it, these blogs are beautiful.
We hope you didn't have anything planned today, because you're about to spend the rest of the day clicking through some of the most beautiful sites on the net!
List of All Photography Blogging Experts
Sort By Metrics
Updated: August, 2016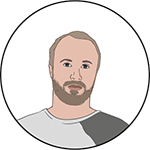 by Brendan van Son
Social Media Followers - The total number of followers combined from the following blog's social media profiles: Facebook, Twitter, Pinterest, Instagram and Google+.
120151
Alexa Rank -
Alexa's Traffic Ranks
are based on the traffic data provided by users in Alexa's global data panel over a rolling 3 month period.
172250
SemRush Rank -
SEMrush lists
the most popular websites ranked by organic traffic coming from Google's top 20 organic search results.
197759
Great site to follow by a travel writer and photographer from Alberta, Canada.
START YOUR OWN BLOG
This guide is an introduction to mastering the art of blogging. It provides easy to follow steps to start, maintain, and grow your blog.