50 Best Startup Companies To Watch For in 2023
FirstSiteGuide is supported by our readers. When you purchase via links on our site we may earn a commission.
Read More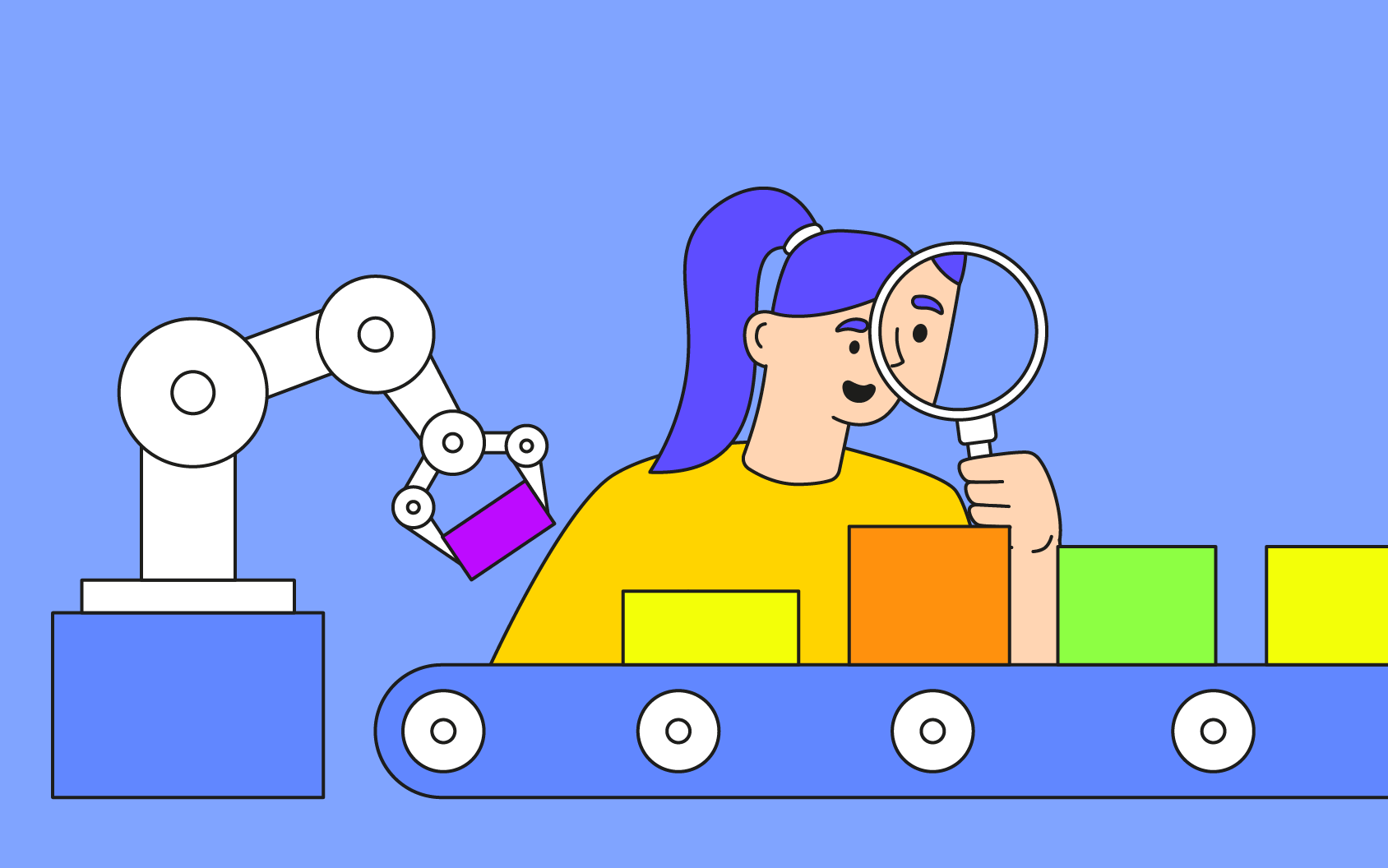 Startup companies are a double-edged sword. All of the world's biggest mega corporations started as humble startups before cornering the market. Being able to tell whether a startup will increase in value and develop into something more serious is near-impossible, but you can make some fairly accurate assumptions.
If a startup company has an all-star team working on an innovative product or project, it's safe to say that it probably has a bright future ahead of it – but that isn't always the case. Startups pop up and fail every day, and it's only the best of the best that make something of themselves.
Once startups make it, they usually get bought out by the megacorporations, as mentioned above, causing their stock value and overall funding to skyrocket. If you make a good play on a startup and invest in it, you can earn a major return in a matter of months.
However, out of all of the startup companies that pop up, which ones should you watch and why? There are so many industries that it's hard to keep track of all of the new ambitious startups popping up all around us.
We've collected a list of startups across a range of industries that you should keep an eye on in 2021 since all of them have the potential to completely change the game and skyrocket in value.
AI startup companies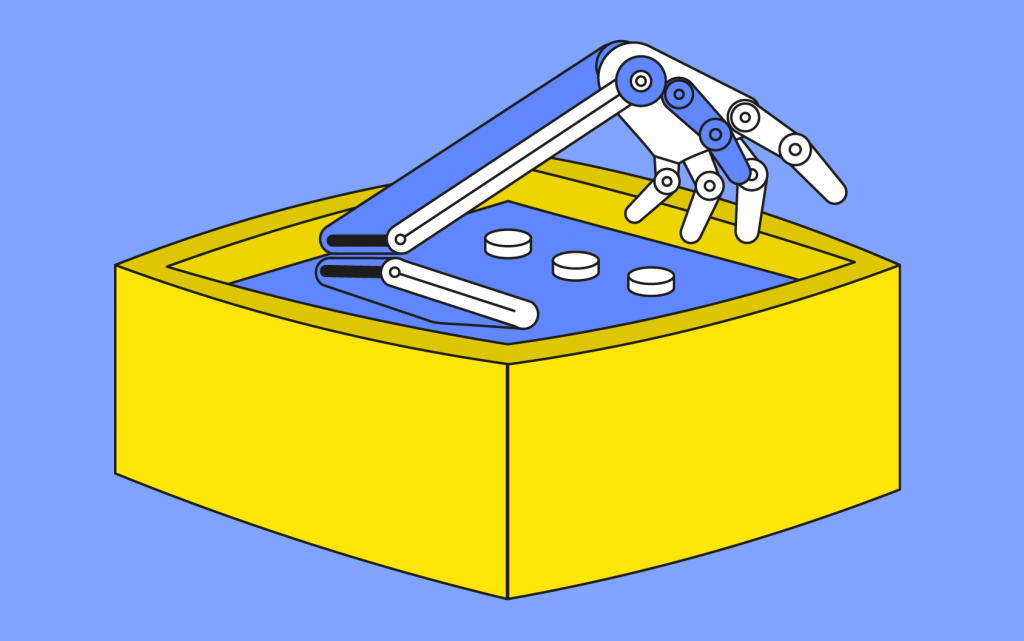 AI is one of the most ambitious technologies of this century. Sure, it was already around in the 20th century, but was it, really? We've come a long way from chatbots such as Eliza, and these days AI powers more than we think.
Through the continual developments made in artificial intelligence, the race to a full-fledged super-sophisticated AI is on. While there are tech giants already focused on this, startups seem to have a different approach.
Below, we'll share with you six startups working on their own unique set of AI solutions that have a legitimate chance to change the world of AI forever.
Automation is the future, and SurveyAuto believes that it can get us there through the combination of two notable technologies – AI and Big data. Both of these technologies have been around for a while, and both are skyrocketing in popularity.
SurveyAuto brings real-time, granular, actionable insights through a platform powered by AI and Big Data, servicing individuals and industries with their developments.
From the inception of civilization, we've always needed a place to live. The world of real estate is primed for innovation, and Spacemaker promises to promote those new developments. Spacemaker is an AI-powered cloud solution for the world of real estate and architecture, and it has its sights set on revolutionizing both fields.
Through Spacemaker, teams can collaborate, analyze and design real estate sites with the utmost ease through the cloud and AI technology, bringing the world of architecture to the next digital step up.
Service, reporting, and help desks have been a staple of the Customer Service world, and through AI and automation solutions, they've become much more refined. Capacity takes automation and AI and brings it into the help desk world – automating all of the mundane and repetitive tasks.
This approach creates more dynamic, better-paid, and more challenging jobs for the workplace of the future.
Call centers and contact centers have been around for decades and haven't changed much. With the introduction of AI by solutions such as Observe.AI, the contact center becomes more sophisticated and streamlined. Observe.AI provides the necessary technological solutions needed to analyze interactions, evaluate site performance, and coach teams through an innovative system.
Have you ever seen a sci-fi movie where people need to scan their eyes to gain access to a top-secret lair? Well, you'd be surprised to find out that the technology that enables this practice is already here.
In fact, with AI-powered solutions provided by firms such as Eyeware Tech, you can scan multiple people's eyes for all kinds of verification and interaction. This AI-powered technology is a gamechanger in several fields but has yet to see mass adoption. However, when it does, you can rest assured that this startup could be the one to capitalize on the market.
Consumerism is in full swing, and with more products available than ever, there are more customer issues and problems as well. Traditional troubleshooting is a pretty complicated process because you can't always understand what the customer wants, nor can the customer explain their issues well.
Streem promises to streamline this challenge by providing AI-powered AR solutions that allow your tech support to connect with the customer, discover the root of the issue, and solve it in a matter of minutes.
eCommerce startup companies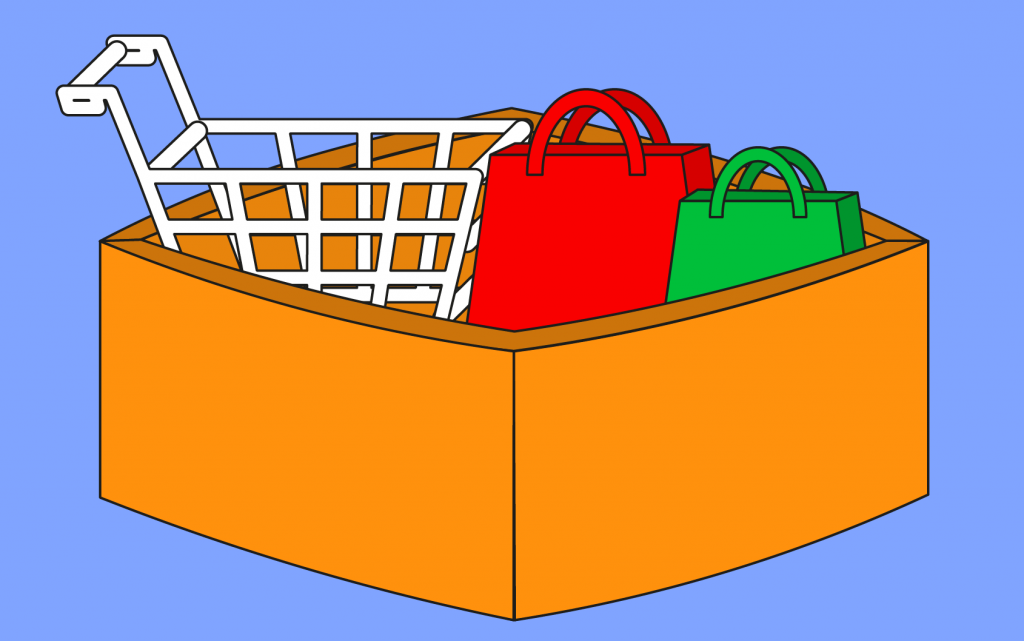 The world runs on commerce, and the eCommerce business is the next logical step in the world of consumerism. Huge companies such as Amazon, eBay, and AliExpress dominate the market and the business world – but that isn't always going to be the case.
Technology is changing every day, and the bigger the company's scope, the harder it is to implement new changes. Below, we'll give you three fantastic eCommerce startups that just might change eCommerce as we know it.
Snackpass is a social food app that is changing the way that we order and deliver food. While the coronavirus pandemic has the food delivery industry thriving, Snackpass completely reimagines how this works through innovative solutions.
While not a food ordering app per se, Snackpass has a social feature that allows you to connect with your friends, favorite restaurants, send gifts – and much more. It's the gamification of eCommerce and food in its most interesting form.
Buying a car is always a big event and a milestone in your life, and with solutions such as Cazoo, you can get a much faster, sturdier, and cheaper car. Cazoo is a service that allows you to sort through a range of car listings, get some of the best deals on the internet, and have the car you like delivered to your driveway.
It's an innovative service that will change the used car industry for the better by making the process as simple as possible from start to finish.
Cars aren't the only vehicles with promising startups behind them – Wheels is the micro transportation solution many people have been waiting for.
Aside from working to develop smart helmets and micro transportation, like electric bikes, Wheels is an eCommerce store where you can purchase a wide range of products. You can also follow them closely to find some fantastic developments in the transport and eCommerce industries.
Learning/FinTech startup companies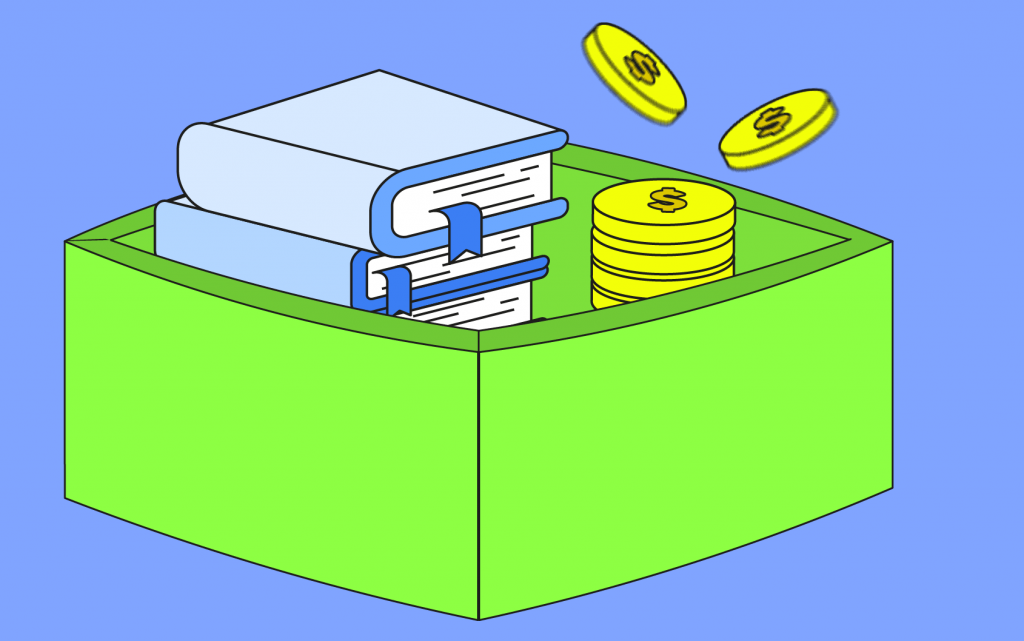 Money makes the world go round, but fintech makes money go round in a brand new way. If you're one of the many people who have discovered the potential and prospect of fintech and are learning this early on, it's safe to say that you're in for a lucrative future.
Fintech and digital learning solutions have both been around for a while but have yet to be fully implemented within the infrastructure of their respective fields. Just like with AI, the race is on to see which company can accomplish this titanic undertaking first, and we think we've found some likely contenders.
As the world descended into lockdown due to the coronavirus pandemic, the way we do things changed. Fortunately, NutSpace has been available to help out through eLearning. Sure, many companies have devoted themselves to eLearning, but what makes Nutspace different is their novel approach.
Rather than provide a simple testing and grading platform, NutSpace built its platform on the idea of completely virtualized learning. This allows for easy information delivery, learning, lesson plan creation, and education.
Coded Minds is a company that is dead-set on reshaping the way that people learn. The company has innovative technology solutions and a hands-on approach to learning, carefully calibrated towards young people who are most adept at learning. It focuses on helping people to start their learning journey on the right foot, with all of the advanced technology that the 21st-century has to offer.
Since a lot of us are stuck at home, we can't participate in traditional education. Now, online lessons and testing through the internet are all fairly common, but what about those who need to participate in experiments and be in a laboratory?
Labster is the digital laboratory solution that helps students participate in lab studies and experiments – and as a startup, it's primed for takeoff.
Not only does Hastee help you to gain a better perspective on your finances, but it also helps you to get paid faster. Traditional pay arrangements leave a lot to be desired, and through Hastee, you can access a portion of your paycheck any time of the month. This allows those who live paycheck-to-paycheck to have far better financial control.
Finn is another step in the evolution of finance, combining top-notch AI solutions with modern digital banking to produce a powerful piece of financial technology.
Banks are overflowing with calls, queries, and questions from their users, and through software such as Finn, you can automate most of the responses. Finn provides chatbots for banks and financial institutions that aren't cold and robotic.
In 2021, more people are interested in making smart investments than ever. They all need a top-tier fintech tool to accompany their upstart investor status.
With several CDFI partnerships and a solid scalability system, CNote will transform how small-time investors trade and join incentives and investment programs. It will also revolutionize how institutions invest money into underserved communities.
Food startup companies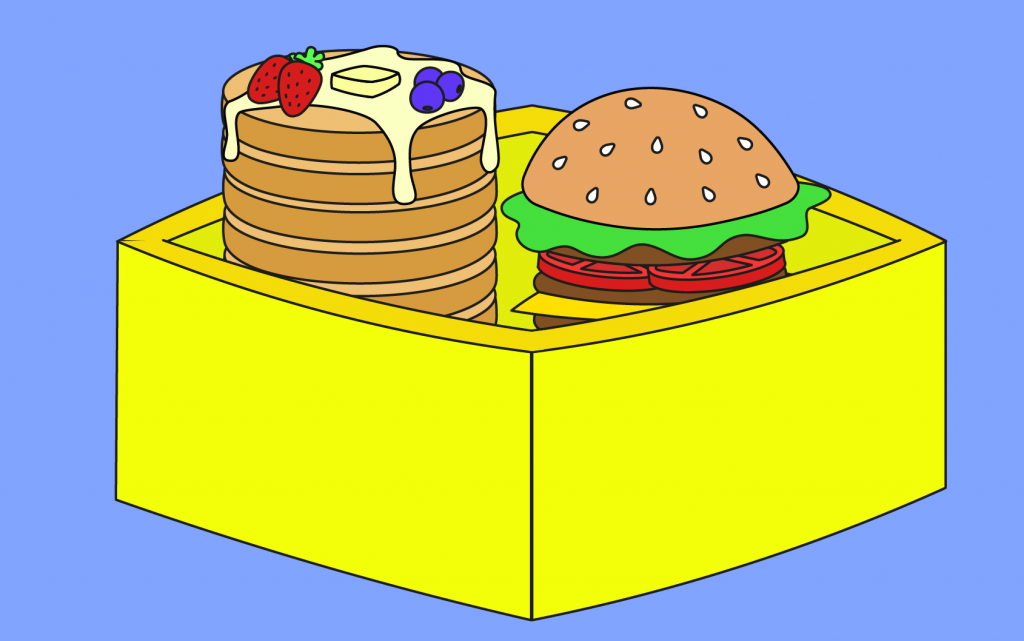 Technology changes, the world changes, politics change – but food, food is always the same. While our dietary habits and preferences shift each generation, one thing that ties all humans together is our need for food and sustenance.
While the techniques and technology behind the most exquisite cheeses of Switzerland or the Culatello di Zibello cured meats of Italy don't change all that much, a whole range of other things do. The way that food is created is slowly changing as well. Did you know that scientists have managed to make a piece of animal meat without ever having to slaughter an animal?
Well, this is just the beginning, and while not all companies might be quite as innovative, there are still a couple of food startups that you should most definitely be watching if you want to see a piece of carbon turn into a delicious diamond.
Meatable is a startup that understands our omnivore biology but also understands that current farming practices are unsustainable.
This is why Meatable is set on solving the world's ecological and dietary issues by providing an innovative way to get meat on your table without harming the environment! They're focused on creating meat that doesn't produce greenhouse gasses in the farming process, and that's good for animals, humans, and the environment. It's clear to see why this is an appealing startup prospect.
Kitopi is a managed cloud kitchen platform involving dozens of restaurants across four countries, focusing on changing how we consume and deal with food. They have created an in-house smart kitchen technology that makes sure that food is of consistent quality all the time, every time.
Through the services Kitopi provides, any kitchen can become a smart kitchen. They can effectively optimize workflow, maximize productivity, and augment all aspects that go in and out of the kitchen.
Choco is a fantastic company that aims to change how restaurants and F&B businesses order their supplies and ingredients by integrating their existing framework with cutting-edge technology. As of the time of writing, Choco works with over ten thousand suppliers and countless restaurants across the world.
With the smart solutions posed by Choco, restaurants can minimize food loss and waste, all while maximizing their returns, profits, and productivity.
Health startup companies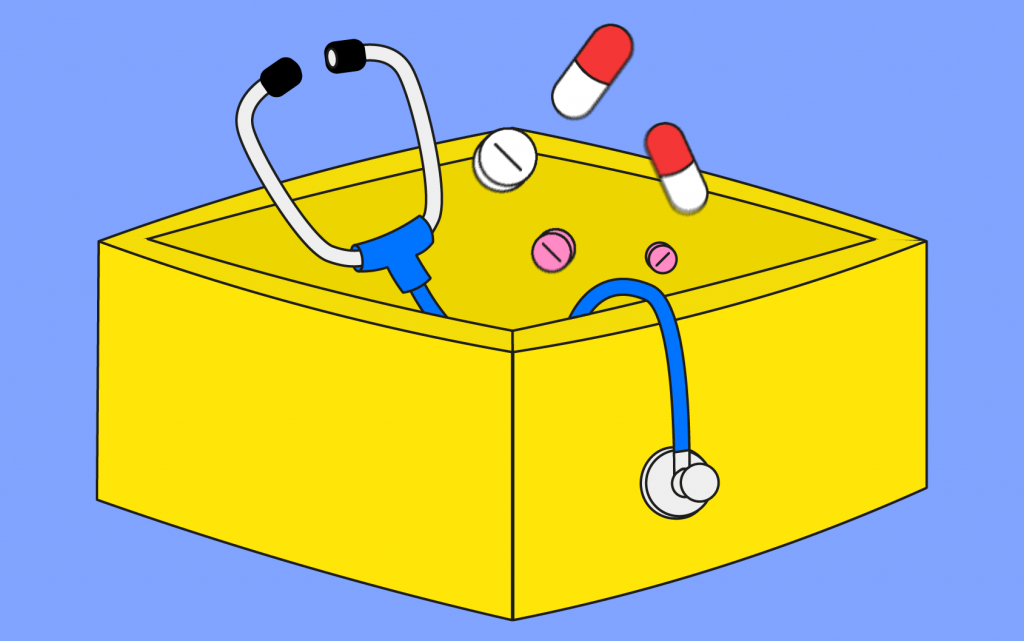 The coronavirus pandemic has completely reshaped the way that we view health and safety, especially when traveling. While the pandemic has forever changed the world, it has also highlighted some massive issues with our existing health infrastructure.
Not only were we unprepared for a pandemic, but we're also unprepared for a whole lot of things, which is why the entire world has stood still during the SARS-COV-2 debacle. However, it's not the first pandemic that has ravaged the world, it's not the worst one, and it's not the last one.
This is why some companies are working on renovating and reinventing health and safety practices from the ground up. Here are some of them.
The digitization of health care has been a long-talked-about topic. These days, we have the need and the technology to take our health concerns into the digital world. With solutions such as NuvoAir, your respiratory system can finally become a number on a scale.
NuvoAir connects your health and your doctor so that your health professional of choice can observe your respiratory health and make decisions based on the data provided by NuvoAir. These services provide a feed of real-time data about your health, ensuring that your doctor is always on top of the situation.
People with disabilities have been suffering long and hard from various issues, mostly because we often don't have the adequate equipment to help them lead a normal life. These days, however, with companies such as iRise mechanics, we have more options to support people with disabilities.
This company is pioneering mechanics that will allow disabled people to move again, focusing on mobile devices and transportation for the disabled. Not only is iRise changing the world for those who need it the most, but it's also changing the healthcare game, one development at a time.
Optovision is an ophthalmological glasses startup that allows you to test lenses and glasses before buying them. Your eye health is important, and getting the right pair of glasses or lenses for your needs is imperative as long as you want to keep your condition as stable as possible.
Optovision is a startup company based in Germany that guarantees satisfaction, has several subscription rates, and a range of specific eyewear.
The digital health industry has been booming lately. With solutions such as KindBody that link the physical world of genital health, fertility, and family building with the digital world, we are stepping into a new digital age of health.
Kindbody takes gynecology, fertility, and reproduction seriously. It brings them to the digital realm by connecting you with seasoned industry professionals both through the internet and in-clinic. These solutions are lifesaving for those who don't live near a clinic but require oversight and consistent medical care.
One of the last fields of medicine that has gone digital has been the dental industry.cOral health is a universal human concern, and maintaining it should be one of our top priorities every day.
Dentist appointments not only cost a lot of money, but they're also very frightening for many people. Zenyum connects you with dentists over the internet. You don't have to go to the dental clinic for some appointments and checkups, saving you a lot of stress, and saving the clinic a lot of time.
Behavioral health is a relatively new term used to describe common mental issues such as depression, anxiety, and stress.
With solutions such as NeuroFlow, you can work on improving your behavioral and physical health at the same time without ever having to visit a psychiatrist or a physician. NeuroFlow uses cutting-edge technology to help you feel better, which is why it's regarded as one of the best startups in this industry.
Lenscope is a Brazilian company that deals with ophthalmological health. This eyewear company is determined to provide the world with glasses and lenses that don't get hard to wear after a while and help maintain eye health.
Lenscope uses their technology to carefully calibrate each of their products to provide the best possible product with minimal eye strain and fatigue. They also have an app that gives you fantastic insight into your eyesight and they offer frequent discounts on many of their products.
Blockchain startup companies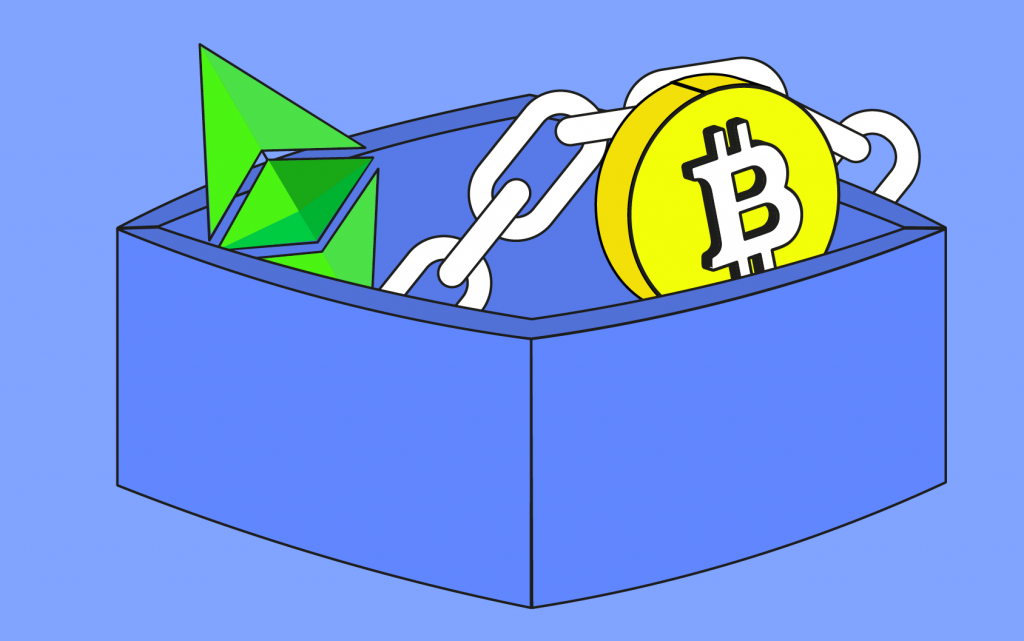 There's no easy way to explain the prospect of blockchain technology. Blockchain might be the most sophisticated and important invention in the history of humanity, right next to agriculture, if the tech pioneer John McAfee is anything to go by.
Blockchain and crypto technology have advanced a lot in the past few years, and are already a part of the mainstream. While many people are well aware of Blockchain and crypto's existence, not many of them actively participate in it.
If you want to take a sneak peek into the fantastic world of Blockchain, we have three outstanding companies you should look into.
Fox is filming a series about the Blockchain, people are making a fortune off of NFTs, and many more things are being developed or invented for the Blockchain as we speak.
Mythical Games is a company that aims to build games, game resources, and even programs on a decentralized blockchain, making them private, secure, and most importantly, useful. Any blockchain project with a working product or a product in the works has massive chances of success, so this is one startup you should keep your eyes on.
Defining DeFi is problematic because of its as yet unexplored potential. For those who want to trade across chains, CEX options are the industry norm. Rubic is a company that takes decentralized finance to the next level by acting as a cross chain and trade aggregator.
The people behind Rubic are very transparent about what the company is doing, and if they accomplish half of their goals, they're definitely going to be the next big thing in blockchain technology. They're solving a wide range of issues around the DeFi world and the real world, so it's just a matter of time before Rubic starts growing into an industry giant.
DapperLabs is another blockchain startup with a keen interest in creating video games and activities on the Blockchain. DapperLabs combines existing NFT and blockchain technology and adds them to its unique developments to create exciting games, elements, and scenarios that can be experienced exclusively on the Blockchain.
This company has already earned the moniker of one of the most ambitious and innovative gaming startups of this year, and the year has only begun. Big things are in store for DapperLabs, and we'll be watching them like a hawk.
IoT startup companies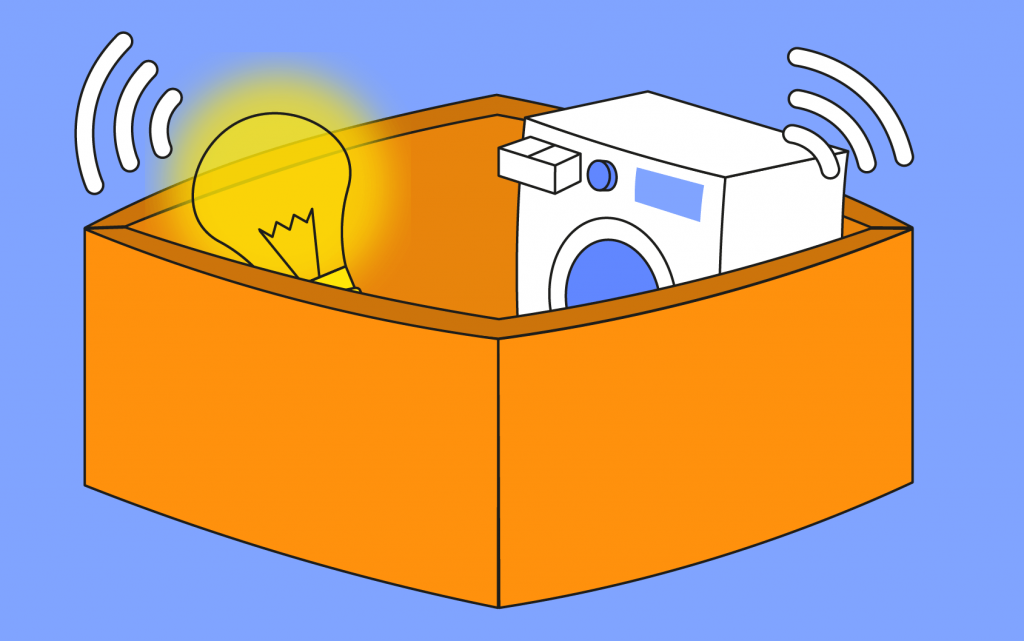 IoT is a pretty new term that encompasses some very new technology. While in its infancy, it's already a staple of the hospitality industry, and as the concept grows beyond its initial inception, as will its implementation.
It's very hard to know where IoT technology will take us next, but if buzzing startups are anything to go by, it's going to be big. Here are a few of them.
xFarm is an innovative protocol and technology combination that brings IoT solutions to one of the world's most buzzing industries – agriculture and farming.
With the solutions provided by xFarm, you can control many aspects of your farm, improve productivity, and maximize the efficiency of your entire operation. Farming is known as one of the most insanely laborious jobs out there, and anything that streamlines it is welcome, especially IoT by xFarm!
Infraspeak is a new-generation CMMS (computerized maintenance management system) that makes managing your employees and on-site activities much simpler. It provides an interesting user interface that allows you to have full control of a job site or factory floor without even being there.
It's also a pinnacle of maintenance, as it allows you to oversee every piece of equipment down to the last detail, track scheduled maintenance, and keep everything running like a well-oiled machine. Furthermore, with Infraspeak, you can oversee, manage, and optimize your teams, assets, resources, and much more.
Zypp is a company that strives to bring IoT technology to the logistics and micro transportation industry. It has a very long clean rep sheet as Mobycy before the rebrand to Zypp. Zypp is diligent in its mission to create an emissions-free delivery system for everyday consumer products.
Zypp takes a unique approach to this, as it strives to connect businesses and customers while providing a last mile delivery solution without carbon emissions. It's a clean way to get your products and help save the world we live in.
Did you know that how you organize the office impacts employee productivity? Well, if you're one of the people who understands this, you've probably always looked for new ways to optimize the workplace.
This time around, you don't have to do any guesswork, as Smarten Spaces does it all for you. This smart IoT solution allows you to reorganize your workplace to maximize productivity and employee efficiency through a digital medium.
Software and SaaS startup companies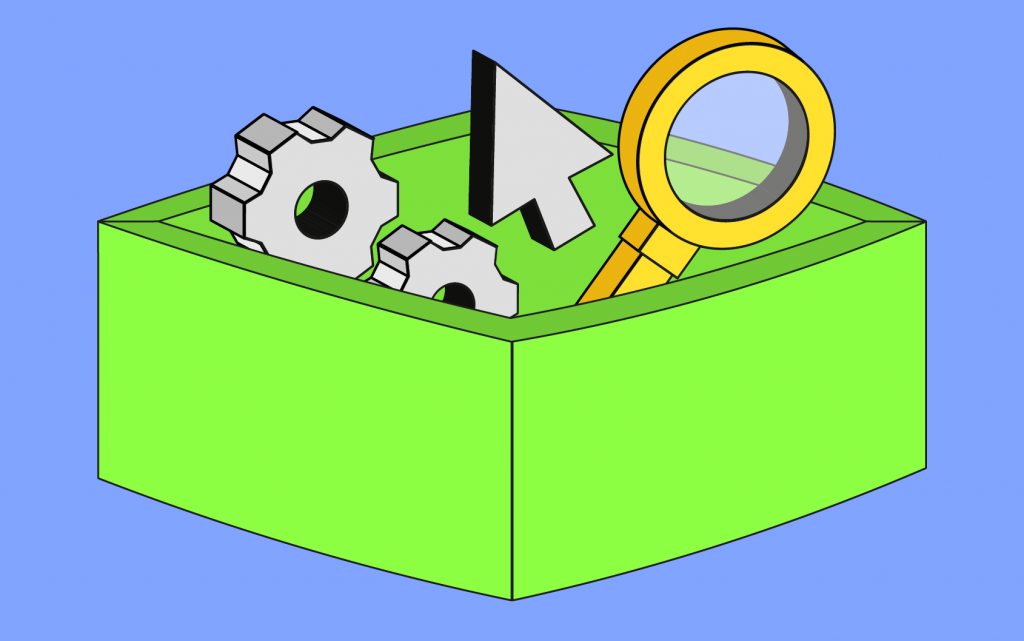 The computer revolution has changed humanity for the better, and with the pace that technology is evolving, it's pretty safe to assume that this rapid evolution is nowhere near finished. As hardware solutions are getting smaller and more powerful, software solutions are also getting more sophisticated.
SaaS has emerged as one of the most lucrative industries over the last few years, and for a good reason. According to one report on the latest SaaS trends, companies targeting the B2B segment enjoy retention rates as high as 90%. Now that hardware is sophisticated enough, companies can offer SaaS solutions at a premium, creating a lucrative business model.
If you'd like to learn more about the fastest growing software and SaaS startups, you needn't look any further. We've found ten fantastic options for you.
Employee training is one of the most important elements of the workplace. If you take good care of your employees and train them well, their engagement, efficiency, and productivity will skyrocket. This is where solutions such as Seekify come into play. Seek allows you to use smart IoT solutions in your employee training, maximizing the efficiency of the entire process.
Seekify helps employers train their employees and prospects, and it helps people prepare for their careers. It's a one-stop-shop employment preparation platform.
Controlling things with your voice has been tried, tested, and failed more than a couple of times. These days, with innovation in microphone technology and advanced software, Speechly allows you to control your digital devices with the power of your voice.
It recognizes accents, different speech patterns, and a range of other things to maximize your UX while you're manipulating your device's UI with the power of speech. Speechly already has a working product that is elaborate, lightning-fast, and fully operational, making it one of the most ambitious startups of this year.
ButterCMS is a premier solution for all of the most common content management problems. It's a startup that has created a centralized platform for you to manage all of the aspects of your content, analyze and collect all of its metrics, and optimize your content for search engines.
What makes ButterCMS better than most of its competitors is that it's very user-friendly and requires little to no SEO and content creation knowledge to use.
Tego is a fantastic startup project that is changing how asset management works in its entirety. Through smart algorithms, Industrial Internet of Things solutions become a reality, making on-site asset and employee management as simple as can be.
It has detailed, real-time data that gets sent to you on any of your smart devices. You can oversee and inspect virtually any asset in your assortment, no matter the weather or environment.
SaaS services are buzzing, but what seems to be a global trend for the past few years is cybersecurity. Data is being stolen, computers are being exploited, and people are left to pick up the pieces.
Well, solutions like Clumio protect digital assets, data, and identity on the internet by providing an outstanding AWS data protection service. It allows you to recover your data in seconds, protect it from prying eyes, manage everything in one simple platform, and save money on backups.
Soundsuit is a startup that creates business playlists for every workday. Employees respond well to music, so playing the right tunes through Soundsuit can result in a productivity boost.
Soundsuit helps you on your DJ journey by giving you suggestions based on your industry, workplace, and office space, making every playlist more enjoyable. It's a pretty nifty software solution, as it plays different tunes during different times of the day to maximize productivity.
Finverity is a startup that strives to reimagine supply chain finance as we know it. It's a platform for businesses and investors alike. It works to merge companies' working capital with institutional investors seeking access to an asset that the company is working to provide.
Finverity comes with a wide range of features that help to streamline, optimize, and maximize the efficiency of this process for both parties, actively providing a solution to the supply chain finance problem.
WordPress, Wix, and Squarespace have previously dominated the website creation world, and Quuie is now slowly carving out a slice of the cake for itself. This website building platform is very easy to use, highly efficient, and guides you every step of the way.
While not as powerful as many of its competitors, it's one of the simpler options on the market, making it the ideal website building solution for non-developers. Unlike all of its competitors, Queue is a mobile platform, so the whole process is done on your smartphone from start to finish.
The demand for free video editing software is always on the rise. We're well aware of the available premium options, but we're also aware of their high prices. InVideo is a digital software solution that merges high-end performance and capabilities with affordability.
Furthermore, InVideo comes with a wide range of templates and elements to make video creation, editing, and optimization much faster, simpler, and cheaper.
Transport/travel startup companies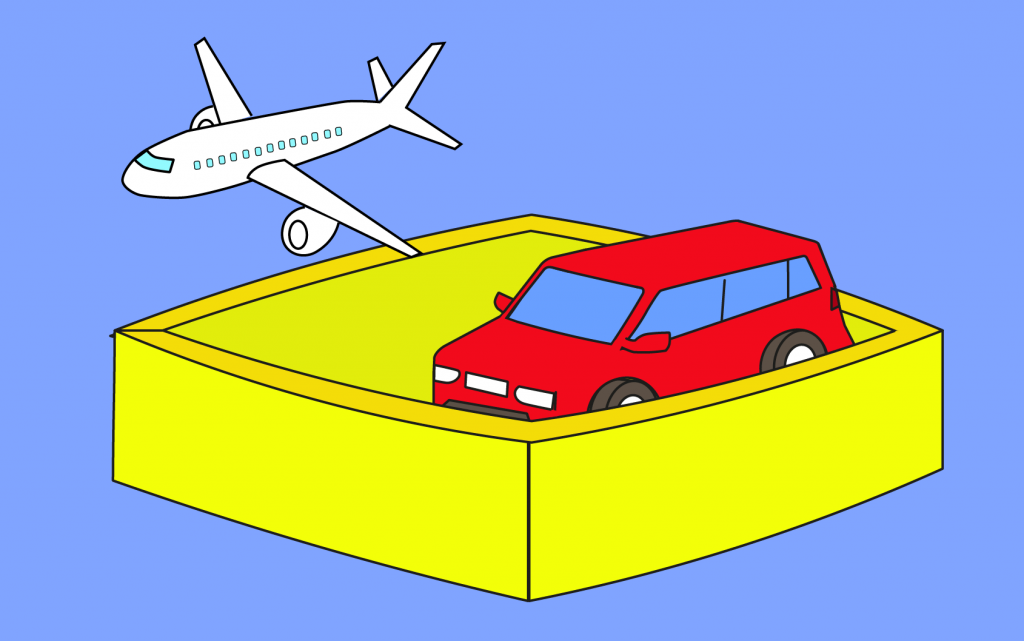 The world of transport is ever-changing. It hasn't even been a century since most people used to travel by horse. Remember, the jump from the first airplane to the first moon landing took only a meager 66 years, so it's safe to say that transportation evolves at an insanely fast pace.
These days we have electric vehicles that don't pollute, cars that go faster than we could ever imagine, and everything is getting better and more comfortable. This doesn't only apply to personal vehicles, but the whole transport and travel industry.
We are in a new age of transport, and we can enjoy the fruits of human productivity. However, just as with any industry, there is always room for improvement. The eight startup companies we've listed below promise to induce the improvement we need and make the travel and transport of tomorrow much safer and more comfortable.
If you're a regular traveler, you'll know the struggles of dealing with luggage. Solutions such as Luggage Hero allow you to find, store, and pick up your luggage on the go, anywhere in the world!
It connects you to the top stores in your area, all day, every day. This service is used by quite a lot of people and is primed for liftoff, company-wise. Furthermore, it's known for offering better prices than the storage locations themselves, so you can enjoy your trip without worrying about your luggage or spending too much money.
Decentralization seems to be a massive trend in 2021, and Airlift is striving towards building a decentralized transportation system.
Airlift provides a smart bus service across Pakistan that is affordable, serviceable, and easy on the environment. Since Pakistan is one of the top ten most polluted countries globally, it's important to maintain cleanliness and care about the planet, especially in its most polluted places.
Grab is a one-stop platform for everything from food delivery to investments. The application is renowned for its transportation and micro transportation, handling last-mile delivery needs without ruining the environment.
Not only does it provide fantastic deliveries, but it also provides transportation and car sharing services, minimizing the impacts that modern transportation has on the environment.
With Airalo, you can book an eSIM card and purchase a phone plan for your destination before you ever set foot there.
Not only does this cut out the middleman, but it also saves you a lot of time and money, which can then be spent on having fun and enjoying your destination. Roaming is one of the costlier side-effects of travel, and it is easily avoidable through services such as Airalo.
Have you ever been to the beach and wanted to change clothes or needed to change into your gym outfit, but the changing room was full? Well, with solutions such as Undress, you can do it on the go. This startup provides a product that allows you to change clothes rapidly, all while keeping your privates as private as possible!
Swvl is a unique bus service that combines affordability, comfort, and transport in a way that you won't find across any existing industry. It's an innovative transportation startup that allows you to book your daily rides in Kenya, Pakistan, and Egypt.
Along with the environmental benefit of sharing a bus with other people, all Swvls vehicles are tested regularly to ensure that they impact the environment as little as possible. They are driven by seasoned chauffeurs who offer the most comfortable and smoothest rides around.
HqO is an innovative startup that wants to change how office space works by providing a smart platform to create a smart workplace. All of the startups in this category have integration issues, as it's pretty hard to turn an existing framework into a smart framework.
HqO combats this issue by providing a phone and website platform for managing the workplace, augmenting tenant experiences, and improving workplace efficiency.
Proch is a startup that provides a brand new way to handle home maintenance, repairs, and cleaning. It allows you to connect with a team of professionals over the internet, book an appointment, and kick back and relax. After the appointment is booked, a team of professionals will come to your destination at the right time to help you with anything you might need on your property.
Porch is the one-stop solution for connecting homeowners with high-quality home improvement professionals for a profitable and productive deal in layman's terms. Porch works with over 8,000 businesses, so you'll likely have at least one team of professionals near your location at any time.
We've got the transportation covered, and we've talked a bit about traveling, but what about time? Well, the ERA is a luxury timepiece manufacturer that provides million-dollar watches for pennies on the dollar.
The ERA brings you the full-stack tourbillon experience for a far more affordable price, allowing everyone to own a luxury watch without actually paying luxury timepiece prices.
Conclusion
If you want to see the future while it's being crafted skillfully by professionals, there's no better way to do so than by following a promising startup. Now, just because a startup looks promising doesn't mean that it will deliver a world-changing solution – just that it has the potential to do so.
In this article, we've shared fifty fantastic startups across nine thriving industries. While we can't guarantee that each of them will be a success, we're still certain that some of them are going to be household names in a couple of years.