Why Is My Blog Not Showing In Google Search? Here's How to Fix It
FirstSiteGuide is supported by our readers. When you purchase via links on our site we may earn a commission.
Read More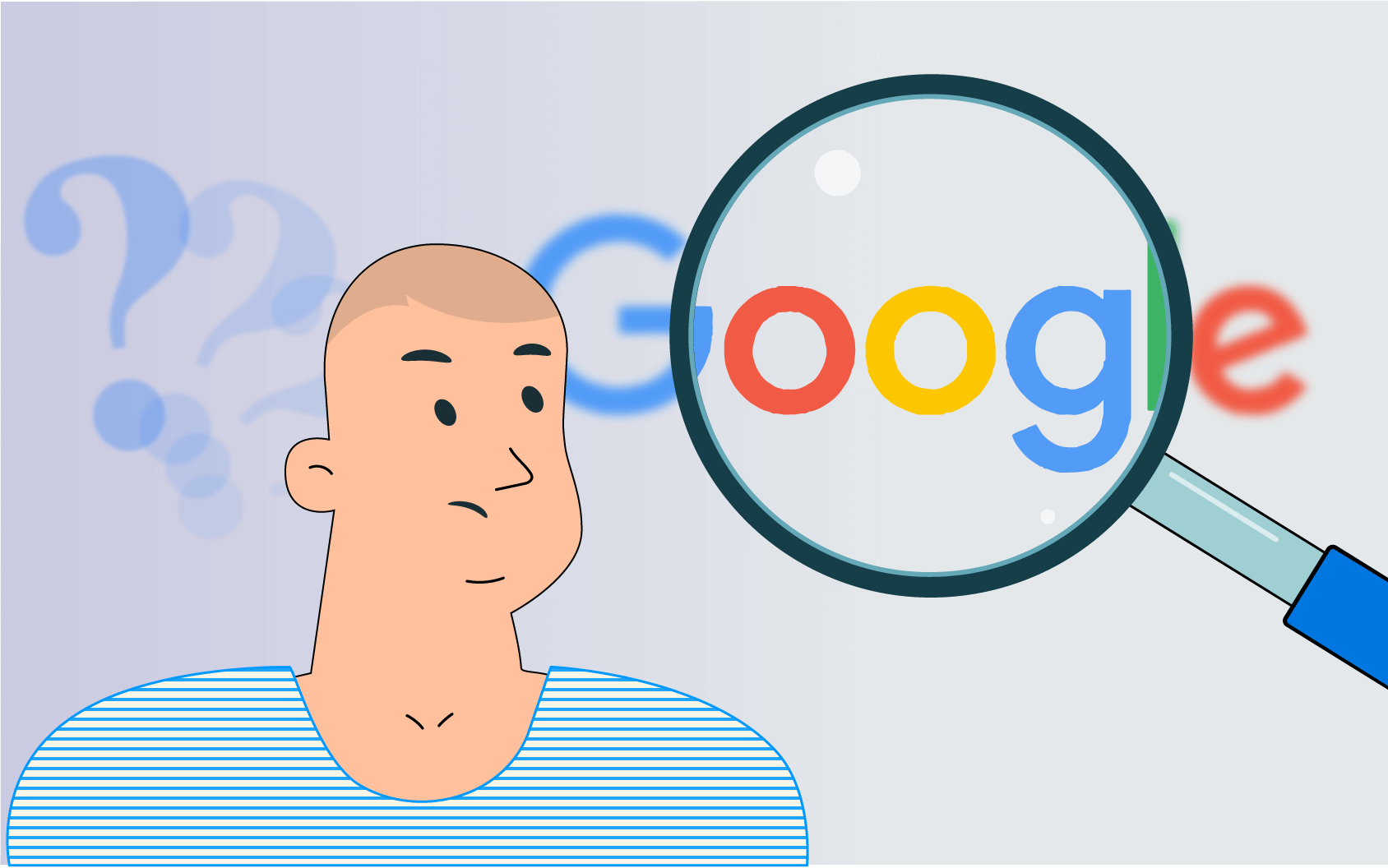 Did you know there are over 40,000 Google searches every second? Most internet users can't comprehend the sheer size of Google and its impact on our everyday lives, even though most of us exclusively use Google Search. Over 90% of internet searches are done with Google Search.
Understanding Google and how it works can bring various benefits to internet users. For example, bloggers can gain the upper hand if they take advantage of Google's features and learn more about them. They can improve their blogs, increase visibility, and acquire a lot of new readers.
If you're a blogger struggling to show up on Google or someone wanting to start a blog, stick with us, as we'll go over various problems bloggers face when trying to reach the first page of Google.
We'll discuss precisely why your blog isn't showing up in searches and what you can do to fix it.
Why is my blog not showing up?
Your blog post might not be showing up in Google searches for several reasons. Here are a few of them:
If you're struggling with any of these issues, below are some possible solutions to make your blog posts appear in search engines.
Submit your blog to search engines
Sometimes, it's a simple fix; you only need to submit your blog to various search engines like Google, Bing, and Yahoo.
Although there are many plugins you can use, we suggest Yoast SEO. This tool shows you how to do keyword research and employ structured data for better results. It keeps your content organized and user-friendly. It helps search engines understand your pages.
Yoast SEO is also a plugin that creates a custom sitemap for your blog, which you can later submit to search engines.
After you create the sitemap with Yoast SEO, you can use Google Search Console for Google, or Bing Webmaster Tools for Bing and Yahoo, to submit the sitemap to these search engines.
Here's how to do that.
Google Search Console
Bing Webmaster Tools
Find your target audience
The success of your blog will depend significantly on your target audience. If your blogs discuss subjects irrelevant to your readers, your posts won't engage the audience. Therefore, it's one of the most crucial steps for improving your search engine rankings.
Bloggers often fail to recognize their audience, causing their blog visibility to drop. It's why search engines have trouble categorizing your blog, causing it not to rank.
Finding out the target audience and defining them is the first step to your blog ranking better. By creating a demographic of your potential readers and finding out what interests them, you can make blog posts they like, click on, and want to continue reading.
Do keyword research
Another vital aspect in improving your blog's visibility are keywords you use. When searching for information, internet users use keywords and phrases to find what they want to read about. Therefore, using keywords relevant to what you want them to read can improve your blog's traffic.
A blog loses traffic if it doesn't use the keywords the target audience does, which is where bloggers often make mistakes. They don't research them or use broad keywords, which causes their blogs to miss out on potential readers.
Doing keyword research is crucial in improving the blog's ranking. You can use various tools to improve your blog's visibility, giving you relevant keywords that can push it to the front page, increase SERP ranking, and bring in more readers.
Write quality and relevant content
Create something your target audience finds valuable regarding your blog's content. Your content must be relevant to the topic you're writing about and the keywords you're using. Otherwise, you won't engage readers and will rank lower in search engines.
If you write for the sake of writing as much as possible, your readers will often close tabs, leading to a high bounce rate, which, over time, hurts your blog's ranking on search engines. Spamming irrelevant content is not worth it in the long run.
To improve your blog's visibility and search ranking, create high-quality content relevant to your audience and engage your readers. That means using proper spelling, checking the post's grammar, and writing researched and accurate information.
Optimize blog posts
Blog optimization ensures that all readers can read your posts using a computer or a mobile device. That includes proper formatting, as well as optimizing content for relevant keywords.
Using improper formatting, irrelevant keywords, and creating uninteresting, generic, and irrelevant titles can significantly impact your blog's success. What's even worse is using clickbait titles. These titles will give you an excellent click rate but an even higher bounce rate, massively hurting your blogs in the long run.
Your posts should have a proper structure and include headings, subheadings, and bulleted and numbered lists. Use creative titles with relevant keywords to optimize your blog posts. Your blog must also be mobile-friendly, as almost 5.5 billion users use mobile devices worldwide.
Publish constantly
Posting regular content can bring significant advantages to your blog. A blogger who creates new content once in a blue moon will never rank as high as someone who regularly adds new content to their blog.
When bloggers fail to publish fresh content regularly or go for weeks or months without new content, it hurts their visibility. Even if older content is there and no matter how great the content is, the blog will lose visibility and fall off SERPs.
That doesn't mean you have to publish something every day. Focusing on that and doing so will hurt the quality of your posts. However, creating a content schedule and posting regularly, such as once every week, for example, will immensely help your search engine ranking.
Analyze your blog with SEO tools
SEO (Search Engine Optimization) has become such a vast field that it's hard to keep track of everything. However, what's always true is that SEO tools can immensely help bloggers. By researching the best SEO tools and utilizing them for your blog, you'll undoubtedly improve it.
If you don't know what drove traffic to a particular post, how will you create another one that's also successful? You can use various SEO tools to analyze your blog's visibility and rankings. By knowing what you need to improve upon, you can focus on creating better content and improving where you are on SERPs.
Build quality links
Quality links and networking are also essential. If your blog posts have quality links, you're letting search engines know your content is also high-quality. It's another vital aspect of improving your search engine visibility.
To fix this, you can use high-quality links and trusted sources to improve your blog's reach. Similarly, you can network with other bloggers in the same niche, often linking each other's content in your blog posts.
You can also focus on guest blogging or how-to articles and guides, making other bloggers link your content.
Conclusion
If you're having trouble with your blog not showing in Google searches, you'll be pleased to know that it's not too difficult to fix this problem. Reviewing our tips, which include doing proper keyword research, SEO analysis, optimization, etc., you'll learn what you're doing wrong and how to fix it.
Remember that optimizing your blogs for better search engine rankings doesn't happen overnight. It takes time and effort, and you won't see immediate results. However, focusing on these strategies will improve your blog's search engine presence, visibility, and ranking.