73 Top Blogging Tips For Beginners (2023)
FirstSiteGuide is supported by our readers. When you purchase via links on our site we may earn a commission.
Read More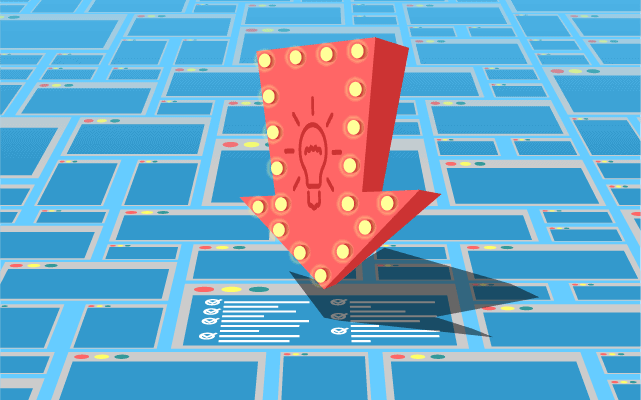 Eager to start blogging?
No wonder, since blogging has become a dream job for everyone endowed with a creative mind and a laptop. Sharing ideas and voicing opinions seems easy, delightful, and fulfilling enough for you to decide on building a blog and giving it a go.
It is true, but there are still a couple of tips and tricks you can and should learn.
Let me give you 73 blogging tips that are divided into 5 categories:
Fundamental blogging tips

These are essential blogging tips and blog best practices of 2023, gained from research and years of experience.
1. Starting a blog is not as hard as you think
Ignore the noise and focus on work. Starting a blog isn't the easiest thing you'll ever do, but it sure isn't as hard as you might think. If you do everything by the book, setting it up won't take longer than 20 minutes. Grab a bite, pour some coffee, and read on. We'll stay by your side throughout the process, so don't hesitate. From there on, it's all about passion and consistency.
2. Avoid beginner mistakes
But before you rush to get going, stop to learn what every other blogger learns the hard way. Once the excitement kicks in, you'll hardly stay immune to these common blogging mistakes too. Write them down if it helps, but make sure to avoid them at any cost.
Being a perfectionist
The blogging universe is no place for self-deprecation. A perfect blog post doesn't exist, so don't waste your precious time doing a Sisyphean task. That doesn't mean you should publish everything you write. You should find a middle ground between nonchalance and nit-picking.
Self-promoting
Self-promotion is never a good way to go. If you're blogging about your business, products, and services, try to stay as inconspicuous as you can. Provide content that grabs attention and provides value. The audience will find their way to the shopping cart by themselves.
Not interacting with the audience
You'll need to keep your audience engaged first. Interact with your readers on a regular basis, and always respond to their comments. By doing this, you will let them know that their time appreciated, thus building the loyalty and trust you need for making it to the top.
Not advertising
Don't expect that it will happen overnight, though. Since you'll be dealing with some fierce competition, you'll need to make time to promote your posts. Spread the message across all channels, and stay committed to sharing until your blog gains steam.
Not sticking to the schedule
Never leave your audience content-thirsty for too long. There's no need to publish a new post each day. Make up a schedule, write consistently and surprise them with a fresh one at least once a week.
3. Choose the right niche
There are two important questions you should ask before you enter any blogging niche:
How knowledgeable are you about the topic at hand?
Is the chosen niche big enough, and if so, how crowded is it?
Finding the right niche can be a daunting feat, but nobody says you need all the answers from the very beginning. No niche has been fully explored yet, and there's still plenty of holes in the market. You can always narrow down your choice.
4. Pick the right domain name
Finally, the fun part! The blog's name is your chance to make a compelling first impression, so get those creative juices flowing. Don't get too fancy, though. An eye-catching domain name should be easy to type, find and remember. Make it obvious, but unique, and pack it with as many keywords as possible.
5. Don't use free platforms (if you are serious about blogging)
Don't kid yourself into thinking that becoming a serious blogger will be toll-free. And, we're not only talking about the potential sacrifices you'll have to make. Material costs are there as well, though they pay off. A good domain and hosting account are crucial, so don't be stingy.
6. Use WordPress self-hosted setup
Beginners often get confused between the differences between the free WordPress.com and the self-hosted WordPress.org. The first is a more economical choice. Besides allowing you to build a blog on your domain, and offers full theme support and unlimited plugins.
You'll have to maintain it yourself and pay for it on a monthly basis, but this is a small cost for what you'll receive in return. With a self-hosted WordPress setup, you get to do anything you want with your blog, and it belongs 100% to you.
7. Learn from the existing favorite blogs
Yes, you'll have to do some sneaking. And yes, it will be for the greater good. You can learn so much about your niche dynamic and audience behavior from your competitors. Especially from those who've already earned the flattering "influencer" title. Put your writer's vanity aside and subscribe to popular niche blogs.
8. Understand all the benefits of blogging
With a lot of persistence and some luck, the blogging scene can be very profitable. But, let's not make it all about the money. Blogging is fun, inspiring and creative. A blog will let you express yourself, share your passion and knowledge, and make some difference in this crazy world we live.
If career advancement is your primary goal, you can do that too. Some of the blogging benefits are improving your writing skills, gaining exposure, building a network, becoming an authority in your industry. Do we need to say more about its life-changing benefits?
9. Give it a time and don't give up
You made a blog and post articles, but yet nothing is happening. Blogging success takes some time and effort, so be stubborn. It might be a few months before the hard work pays off, but blogging will teach you a thing or two about being tenacious. And, that's another benefit that blogging will give you.
10. Learn to take criticism
The sooner you accept that nobody's perfect, the sooner you'll be able to grow from your mistakes. Though criticism can be harsh, every kind of feedback is a chance for improvement. The last thing you should do is pick a public fight with your fault-finders. They are your audience too, and the audience wants to be heard, acknowledged and valued. Not only will this help you get better at what you do, but it will also spur long-term relationships built on trust.
11. Find a way to get inspired
Like with any other creative process, there will be times when your laptop screen won't give you anything but an empty stare. We won't lie to you – finding inspiration for consistent writing is an art that only a handful of us manage to master. Luckily, there are a few hacks you can try out.
Set up Google Alerts to stay in tune with your niche news. Check out your competitor's posts to see if you've missed the latest news or events. You can always post a poll and give your readers a chance take part of ideas search. But, remember that fresh insight and innovative content are your responsibility. Read everything, follow everyone, and always be ready to give the exclusive scoop.
12. Stay on top and check other blogs
Never loosen up, no matter how hard, frustrating, or dull it gets. Moving upwards is the craziest ride, but staying on top requires a serious commitment. Don't slow down for a second, since it will only get more exciting. Make your publishing schedule a bit busier as your readership expands. Stay in creative dialogue with your fellow bloggers. Find engaging ways of interacting with your audience, and above all, remain consistent in your work and true to your voice.
Blog content tips

You can take a lousy picture and put it in a baroque frame, but it will still be a poor image. It's the same with blogging – no website theme in the world can make up for a poor article. The content is anything that adds value to the reader's life, but that doesn't mean you should settle for about anything.
Great content is one the most important parts of any blogging routine, so pay close attention.
13. Understand your audience
Many successful bloggers claim that there's no big secret or magic formula for delivering stellar content. The only thing you should do, as their experience has shown, is to write for yourself. This advice is right on the money. It emphasizes the tremendous importance of being passionate about the topics you explore. But, you definitely won't be the only person reading your posts.
To earn the reader's attention, you need to be familiar with what your audience seeks. The ideal reader of your blog is the one whose needs are in tune with your chosen niche. Think about that person, the topics they'd want to read, the solutions they need, and the types of content they'd prefer to see.
Spend a day in their shoes! Read the blogs they usually read and research social media trends. Find them on niche-specific forums or talk to them at conferences. Polls, surveys, and interviews can be a great help as well. Research can tell you a lot about who might be reading the content you write.
14. Brainstorm and organize your Ideas
When in search of great topics for your blog posts, use an "idea bank." Brainstorming will leave you with plenty of ideas floating around your head, so pen them all down. Note-taking tools like Evernote and Trello are a brilliant way to keep them organized.
An idea without execution is worthless, so start working on them one at the time. You'll need to think about how aware your ideal reader is with the topic at hand since that will determine the type and scope of the post. Let's say you plan to write about content marketing strategies. Is your post going to be a thorough guide for beginners or a series of tips for seasoned marketers?
Take notes and structure the brainstorming process, before you start making your idea a reality. It is how all creative thinkers do it, so use your time and always capture what's on your mind.
15. Come up with content strategy
In marketing, developing a content strategy is usually a long, grueling process. For bloggers, it's way simpler than that. It's nothing but a framework that charts a clear path that will take you to the top, so start by defining your goal. Will you be writing to inspire or sell? Your milestones could be set and measured in social shares or conversion points.
In both cases, you'll need to understand your audience inside and out. Whether your ultimate goal is to convert them into loyal fans or paying customers, you'll have to find the format of content that will help you achieve that goal.
16. Create a content schedule
Regardless of your goals, an irresistible blog should delight its readers with fresh content on a regular basis. As a beginner, you could publish new posts randomly. But, if you're looking to speed up your growth, you'll need to create a consistent blogging schedule and stick to it, no matter what.
Begin by establishing an optimal publishing frequency. How many articles can you write per week, and how often will you publish them? Don't bite off more than you can chew since consistency is the key. It's always better to start small and make plans for future improvements.
If you are running a blog by yourself, writing won't be your only job. You'll have to brainstorm, research new topics, design, publish and promote your posts as well, so don't forget to leave some room for that. Note that there are project management tools for individuals that you can use to plan organize and execute your whole strategy.
17. Write catchy headlines
Headlines are what sells the content. They determine the SEO rank and read-through rate of your posts, so we don't have to tell you more about how critical they are to your success. Still, crafting them isn't easy. You'll have to consider the length, wording and search engine rankability, and still, make them catchy and inviting.
First, create a working title that specifies the topic. Then, create the value that the post will provide to the reader very clear. Choose strong, impactful words, but keep the entire title under 60 characters. Google will display 50-60 characters in search results. Use Google AdWords to discover the search volume of keywords and make it SEO-friendly.
18. Be consistent with blog posts
Consistency impacts the traffic, and that's a fact. If you publish many posts two days in a row, but then take a three-week long vacation, your readers will get confused. Some will get frustrated, others will forget about you. When there's no fresh content, there's no reason for people to take a look at your blog.
19. Write as often as possible
Be consistent, but don't force yourself to stick to someone else's blogging routine. The more often you write, the quicker you'll grow. But, that still doesn't mean that quantity of your posts should impact their quality. The best possible combination of both is a publishing frequency of one to three posts a week.
20. Write evergreen/timeless content
It's true that influential bloggers are trendsetters in their niche. But consider this, trends come and go, and things are becoming outdated quicker than thought. The posts you publish can be innovative, but only as long as they have a certain timeless quality.
Compared to topics that may change over time, evergreen content is always relevant to the niche audience. It's not always easy to create if you'll be writing about fashion or technology trends. But, you can still make it by including posts with useful hacks, tips, and tricks.
21. A long form content gets better results
You can hardly be thorough, engaging and helpful in under 1000 words. Long form content provides more space for in-depth analysis. It delivers greater value to the reader and gives you – the author – greater credibility.
It's natural that such content increases the time the user spends on the blog, preventing them from bouncing. Also, it allows you to include as many keywords as you need without being spammy. So, long posts mean more organic traffic, better social media success and higher ranking in search results.
22. Give away your knowledge
Don't hold out on what you know. Even if there are many different things that you are savvy about, find a way to including all that knowledge in the content you write. It gives you a better perspective on things and adds extra value for readers.
23. Create unique content
It's one of the primary requirements for success, so pay attention. The readers aren't interested in reading the same thing over and over again. Besides, a rookie blogger has some serious competition to beat, meaning that you will hardly go far if you don't find a way to stand out from the crowd. In business, they call this a unique selling point or differentiating point.
So, think carefully about what yours is. Finding yet unexplored topics is not a walk in the park, you'll have to discover a unique approach to cover existing topics. That way, you'll be able to write about the same old boring things, but make your content stand out with a new viewpoint.
Beware that crafting unique content takes plenty of work. Your "idea bank" will have to be full, and it goes without saying that you'll have to do a lot of competitive research to see what's already there. Whatever you decide to cover, make sure to give it a unique twist.
24. Don't write promotional content only
A blog post isn't an ad. If there are products and services you want to inform your readers about, you'll need to be careful with how you approach this.
Let's say you are a solopreneur with an upcoming startup. Marketing wise, a blog can do so much for your company's growth. Let's say you're selling a productivity app. You can write about everything from different learning techniques to work-life balance. And link your posts to the product page when appropriate. The content should lure your readers into converting, not forcing them to buy.
25. Avoid copy-catting
We've mentioned the importance of checking out other blogs for guidance in more than one tip. So let us make this clear, copycatting isn't cool. First, readers who have entrusted you with their attention and time expect to learn something new. Nobody is interested in reading an old headline over and over again. If you don't offer them something original, they'll leave.
Second, you're missing out on a tremendous opportunity to explore your voice and share your unique viewpoint. For entrepreneurs marketing their business, this means losing a chance to promote their brand. In both the online and offline environments, not to mention profiting from it.
Finally, copied content can get your blog banned from search engines. To provide nothing but high value for its users, Google's developed a spot-on algorithm that detects any form of plagiarism. And knocks down the blog from the rankings or penalizes the site altogether.
26. Write what you are passionate about
The only way to do great work is to love what you do. It's an inspiring quote, but what happens when you can't discover your passion? Fascination is much stronger than interest. It implies an irresistible desire to learn more about a certain topic, which is something that many people never get to feel.
If you are passionate about the topic at hand, your posts will most definitely reflect that. Content written for enthusiasts by enthusiasts provides the greatest value for readers. Thus building their trust and encouraging loyalty. Plus, you'll have no problem producing as many words a week as you need to get noticed as an authority in the niche.
Finding your passion isn't hard – it's already there, and the only thing you need to do is define it. Take a small break from business thinking, a short mental excursion if you will, and explore the things you find enjoyable. You might discover that what you're excited about is vegetable gardening, Japanese haiku or something unique.
27. Be yourself and true to your voice
Having a unique blogging voice means writing in your style, in your authentic way. It means never being dependent on ground-breaking topics as a differentiating point. When you develop a personal voice, you won't have to worry about finding other ways of being distinguishable.
Don't worry though, since this is something that comes with time and experience. In case you're still waiting for this defining moment, here's a simple exercise you can try out. Instead of writing with an entire auditorium in mind, pretend you're writing to a single person you know. That way, you'll be able to cut out all the pretense and sound like who you are, rather than who you want to be.
28. Provide a series of articles
Click-baiting is now luckily a thing of the past. But, some other kinds of baits can be very useful for growing an audience that keeps coming back. Writing in series is one of them. An article that's broken down into shorter posts and published over a period is a smart choice for bloggers.
There are a couple of ways to go. You can choose a central theme and dedicate a separate post to each of its aspects. Or you can make a regular article series about a particular topic that you'll explore in-depth. Make an outline for all posts before you start writing, but approach each of them as you would an entire article.
29. Include images in each piece of content
Not every picture is worth a thousand words, but the right one can add some value to the content. Images encode concepts onto our memory in ways that text never will. That's why their enormous appeal is known as the "picture superiority effect." In the simplest terms, it means that this type of content is more attention-grabbing and images are more engaging than the written word.
That doesn't mean you should make your posts filled with graphics. You should use pictures along with the text when explaining complicated concepts and lengthy procedures. Use them for readers to take a pause from the long blocks of text. The rule of thumb here is adding one image for every 350 words.
30. Include data in your content
Data-driven type of content that founded on facts instead of assumptions backed up by numbers and research. It will help you to stand out as credible and trustworthy. By definition, data is – factual information generated from experiments, surveys, or testing and used as a basis for forming conclusions.
After all, you cannot always produce a high-quality post all on your own. Topic research is the initial step to creative writing. Why not include some of the facts you find as illustrative examples? Your sources can be anything from experiments and scientific studies to popular magazines and other people's blogs. Always cite sources you use. Otherwise, people might accuse you of copy-catting.
31. Produce 10x content
In case the term isn't clear, 10x content refers to the type of material that is ten times better than what anyone else is doing at the moment. It is original in the full sense of the word and implies breaking some substantial grounds in both research and writing. Every rule that applies to the good old unique content included here, but the value it provides should be nothing less than tenfold.
You'll need to do some research of your own. Instead of relying on existing data, your content will have to cover something entirely new. Be that a case study, a survey, or data analysis. The topic will have to conclude in a result that nobody has come up with before. It may sound a bit advanced, but the 10x content is what the current content saturation is leading us all towards.
32. Conduct keyword research
Keywords you use help people to find your content through search engines. Think of what keywords would you use when in need of information. If you want advice on how to become a successful blogger, you open Google and type this exact phrase. This process doesn't differ much from one person to another, and neither do general keywords.
Start with your topic and brainstorm some words and phrases that people would most likely use when searching. Then, do keyword research on similar terms. Look at Google's related searches, the suggestions that appear at the bottom of the results page. Also, use SEMrush or other keyword research tools for determining the term's search volume. Create the list of words and narrow it down to those that hit the mark.
33. Make an audio version of your content
Like pictures, audio content has a couple of advantages over traditional text form. It's more convenient for consuming. Instead of staying focused on reading, visitors can click play and listen.
You can make an audio version of each post, thus allowing your audience a chance to choose between the two formats. Or you can create a podcast feed that will be different from the rest of your blog. 87% of consumers prefer a podcast type of content. In both cases, make sure to find good audio software, work on the quality of your recordings.
34. Start your podcast
The recording equipment, the audio editing tool, and good speaking or reading skills are what you'll need for starting a podcast. Even if you'll be doing a separate version of your blog that will explore different topics, writing is still unavoidable. In regards to quality, the podcast episode lives by the same rules as any other type of content. Since improvising isn't easy at all, prepare a script for each theme, you'll cover.
Your ideal listener will be the same person as your typical reader. That means you can use a "single person" trick for finding your unique podcasting voice. Make it engaging and conversational, capture the person you want to reach.
35. Create video content if the video is your thing
What goes for audio, applies to video content as well. Video content relies on text or script as well. You can film yourself presenting a topic, record audio and do a voiceover, or make a silent video. Each of these options has perks of its own. Your choice should depend on the topic at hand and the viewer you'll be addressing.
Online video is considered to be the future of content marketing, and for a good reason. Look at YouTube! Everyone gets busy, millions of people would rather watch a short educational video then go through endless blocks of text. Plus, production costs are now lower, and the technology easy to use.
36. Turn blog posts into presentations
The channeling approach to content marketing demands that you promote your blog across all platforms. Consider creating SlideShare presentations, if you want to reach audiences with different consumer preferences.
Besides, you don't have to write separate scripts for each version of your content. Podcasts, videos, and presentations are a brilliant way to repurpose articles that haven't exactly come out on top. Turning them into presentations is easy enough. Find an intuitive designer tool, copy/paste the text, do some restructuring, and add a couple of pictures and graphics where needed.
37. Get ideas from your audience
How? Track them down, analyze what they're doing and listen to what they have to say. Nobody can make your posts better than your audience since they are the ones that the blog feeds. Go incognito, if you want to impress them by giving them exactly what they want. Find out what they're researching, clicking, reading, sharing, and buying. Discover online places where they hang out, listen to their conversations, and generate ideas from there.
Asking is another way to go. Create polls and surveys for your existing readership, and you'll get surprised with how many of them will respond. A new blog visitor has no problem with leaving feedback. People want to share their opinions, so why not use them as an opportunity to improve?
38. Do interviews with industry experts
Compelling interviews with influential people create timeless content. It's what journalists have been focusing on for decades, thus making their articles attractive and data-driven at the same time. Conversation with an industry expert will give you some great insights for the topic you're covering. But it will also make you noticed by both the readers and authority figures from your niche. You'll be able to kill two birds with one stone. The first bird stands for gaining credibility, and the second for getting the much-needed exposure.
Blogging technology and design tips

Now that you've made the picture pretty enough, it's time to learn how to craft the frame. Poor website design can harm stellar content as much as the other way around, but an exceptional design can make a huge difference. It's a technical side of blogging that you shouldn't neglect.
Keep reading for blogging tips on choosing a platform, designing it as an expert, and more.
39. Understand what CMS is
A content management system, or CMS for short, is software used for creating and managing digital content. Is it necessary and can it help? Yes, especially for beginners! In fact, CMSs made for non-technical users to store, organize and publish their content with ease. That makes it convenient for inexperienced, but aspiring bloggers such as yourself.
CMS can be very helpful with delivering the content. Also, newbies can use it for managing their workflow, thus staying on top of their writing and publishing schedules.
40. Use WordPress.org as your blogging platform
This one's important, so let us repeat it once more. While WordPress.com comes free of charge or you can go premium if you like. WordPress.org is used by most of the top bloggers and is way better in the long run. If you plan on making a career out of blogging, you'll need a platform that makes you look professional and gives you a chance to monetize your traffic. Both of these things available to you on WordPress.org.
41. Learn about self-hosted CMS
Self-hosted platforms allow you to run a blog on your domain. Aside from following your domain registrar and web hosting company's rules, you're in charge of your blog and its contents. You have some choices when it comes to a self-hosted blog system (also called Content Management System or CMS).
The blog setup called self-hosted because you will use your web hosting space and name for your blog. This setup will cost $4 to $8 per month for the web hosting account, depending on the company you choose, and $12 to $15 per year for the domain name. The actual CMS is usually open-source and free.
42. Pick a reliable web hosting provider
A web hosting company provides you with space on a server to store your log files. It's like your computer files at home, except your log files are always available online. Visitors can access them at all times, by entering your domain name or by discovering your blog in a search engine.
The wrong web host can cause many problems with your blog. Imagine choosing a mobile company that has no reception. Your web host is a major piece of the puzzle to maintaining a successful blog. Thus, it's crucial that you choose a reliable provider.
Good web hosting providers offer things like 24/7 phone and chat support, reliability, and reputation. Good hosting providers offer extra features such as database support, backups, and free email. Most hosting companies offer similar features, and as a beginning blogger, you won't have to go into technical details to use them.
Here is 10-points checklist for better web host selection:
Check the reputation
Do they offer good support
Servers uptime
Money-back guarantees
Check all the features
Number of email accounts you can set up
Price for the services
Do they provide backups
Scalability/room to grow
Security
We highly recommend Bluehost that powers over 2 million websites worldwide and only for our visitors, they offer a special deal of $2.75 per month and it includes a FREE domain name.
43. Find the right WordPress theme
The first thing your blog's front-end needs is a face (design and layout). You want to create an environment that is both eye-catching and practical.
Start your search for a theme as soon as you install the WordPress platform. The look and feel of your blog rely on the theme you choose. Your readers will first notice the appearance of the blog, before even taking a look at the content. Pick a theme that looks great, but also works for your unique content needs. The default theme that comes with WordPress blog installed is a good starter theme, but you will need to choose a different theme.
Here's a quick checklist for choosing your theme by searching within blog dashboard:
Read the description Most themes come with a short description of features and functionality. By reading it, you should have a rough idea if the item matches your needs.
Preview the theme Preview the theme to get a sense of the look and layout.
Check the ratings Favorite themes will have star ratings that are visible under descriptions. They should give you a clear picture how good it is.
Check for responsiveness Aim for a responsive design that will work on desktop browsers and mobile devices. Recommended by Google.
44. Install all the necessary plugins
Plugins, bundled pieces of code which affect the way your blog looks or feels. They can add new functionality to your blog, extend your theme's capabilities, and customize your blog as a whole or in part.
While a majority of plugins are free, there are plenty of premium plugins. To save you time, we've selected some essential plugins for your immediate blogging needs.
List of recommended plugins for new bloggers:
Google Analytics – the top choice when it comes to monitoring your website traffic.
Contact Form 7 – a contact form with flexible email options.
Disqus Commenting System – a comment system with advanced capabilities.
Yoast SEO – a complete SEO plugin for your blog. The best out there for free.
WP Super Cache – helps with the load time of your WordPress blog.
Akismet – protection from comment spam (you won't need this if you go with Disqus for comments).
YARPP – creates a related posts list at the end of each of your posts to encourage people to browse your site.
Authors Widget – an excellent way to display many writers and their activity on-site.
45. Make your blog mobile friendly
Why? Because a vast number of modern readers prefer to consume content on the go. Moreover, Google has made the mobile site an official engine ranking factor. And because it's what all audience-oriented professionals do. In the digital age, mobile responsiveness is a matter of staying relevant.
46. Make sure your website loads fast
Again, nobody has the patience to wait for a website to load 30 seconds. In case your blog is too slow, there's a big chance your readers will get frustrated and leave. Loading speed affects both the user experience and search engine rankings. Be sure to make your blog images in smaller resolution. Cut down on external scripts, optimize JS and CSS files. If needed, switch to a better hosting plan or use a content delivery network.
47. Invest in a good web design
To grow an audience and earn their trust, beginners have to work extra hard. Your blog is the only online presence you've got, after all, so make it count. In your reader's eyes, right web design assures a great first impression, makes you look professional, and promises quality. It might be a drag that internet users are still big on judging their content by the cover, but you'll have to play by their rules.
So, what are the characteristics of a well-designed blog? It uses smart positioning, colors, sizing and various design elements to catch a visitor's eye, guiding them through the site. Effortless navigation is paramount for the same reason, while grid-based layouts arrange content in a way that makes it quite easy to scan.
The design should convey your brand message but always serve in the content's favor. Doesn't matter how attractive visuals might be, remember that their primary purpose is to lure a visitor into reading. Make it stylish but at the same time simple, intuitive, and responsive across different devices.
48. Use Google Analytics
Digital analytics measure your online performance, giving you a much-needed insight into what you can improve. Besides being free, Google Analytics tool collects data from your website and turns it into actionable reports. You'll be able to track your visitors and understand their behavior. That will enable you to make the best marketing decisions possible.
You can watch this academy and learn How Google Analytics can help you measure your website traffic.
49. Make sure you use a custom email address
We'll talk more about the enormous potential of email marketing later, but for now, let's mention that using a custom email address is a must. In the world of digital entrepreneurship, an email address is an equal of a business card.
An email address that ends with your domain name elicits will get an entirely different response. Compare to the personal email that ends with Gmail or Hotmail. It is the difference between professionalism and amateurism.
Blog marketing and promotion tips

You're certain that your blog is fun to read and excellent for visitors, but there's no one around excited? Every blog needs a solid marketing push. It's especially true in a competitive online environment. Promotions can get you far in competing for people's attention, so make them smart and persuasive.
Here's how to attract, engage and convert anytime, anywhere.
50. Come up with a marketing plan
Don't think of it as a big binder with endless figures and stats. Marketing strategies of large enterprises are often exhaustive. Yours should serve a very straightforward purpose, to help you define and achieve your goals. Here's what to think of, and in which order.
Product definition
You've got nothing to sell but your content and the user experience of your blog. These two elements define your product. Think about how it helps your readers live their lives better or easier.
Market definition
Research your niche to establish what makes you different from others. It's the only way of defining your unique selling point. That is a vital factor for beating the competition and rising to the top.
Competitor analysis
It will help you to see how your successful competitors get and keep their readers. They must be doing something right, so keep your enemies close. Besides, competitor analysis might reveal some gaps that your niche hasn't fulfilled yet.
Audience definition
We've already talked about the ideal reader, and audience definition is exactly that. Understand who they are, what they want, and get inspired. And you'll be able to meet their expectations for both of your delights.
Brand definition
A differentiating point is nothing but a unique value that your blog promises to readers. It is an integral part of your brand, something that your personality, voice, image, and message need to reflect. Your brand definition is who you are as a blogger and a businessman.
Pricing strategy
Will your offer your product for free, charge for your content or choose a combination of both? Many bloggers provide articles at no cost but charge for premium content such as eBooks.
Sales strategy
Even if you don't charge for the membership, you'll need to have a sales plan in place. It's what describes the conversion process. Starting with lead generation, the strategy you use for acquiring new readers. Ending with retention, the strategy you use for keeping them around.
Budget Plan
If ingenious, an advertising campaign can generate new leads without a single dollar spent. But, you'll have to assume that your organic reach won't be huge at the beginning. Thus, you will have to allocate some marketing and promo budget.
51. Make a social media strategy
If you choose to focus on social media (and, you should), you'll need to develop a plan and align it with your broader marketing strategy. Keep those goals in mind while making it:
Choose the right network
Since no network is the same, you'll need to find those that are in tune with your niche and brand. Make a choice between Instagram or Pinterest for the picture-oriented audience. Snapchat for targeting younger crowds. YouTube for video content. Twitter for readers who like to stay up-to-date with what's happening around the world. And Facebook for targeting various users.
Omni-channelling
Since each of those networks has something different to offer, marketing across many of them seems like the best way to go. Sharing and managing all six is time-consuming. So choose two or three that are most suitable for engaging your ideal readers.
Create a posting calendar
What goes for publishing on a blog applies to social sharing as well. Make sure you're consistent. Interact with your followers on a daily basis. Pick the times of the day that is certain to give you the highest click-through rates.
Use social media management tools
To save time and stay focused on writing, consider utilizing a social media management tools. They allow you to handle all your accounts from a centralized platform, schedule automatic posts, and publish to many networks at once.
52. Make your content easy to share
You don't have to try hard to get people to share your content. As long as they find it informational, readers will have no problem clicking the share button. By definition, high-quality content is shareable, but there are tricks you can use to make it even more so.
Include social sharing buttons on each page of your blog. That way the reader can share the post in a single click and without having to switch between tabs. Keep them on your site as long as you can. Shareability depends on how well-crafted the post title is, and whether you have memorable images.
If a large part of your audience is on Twitter, highlight shareable statements in your post. And use ClickToTweet to allow readers to forward them to their followers. Suggest a hashtag as well, and your post will be ready-made for sharing.
53. Promote your content
We've already covered this one, but its importance to repeat. Whenever you publish a new post, make time to share it across all the channels you use. In case that happens once a week, don't stay idle in the meantime.
Build your social media presence block by block, day by day. Share other people's content, talk to the readers and respond to their comments. If you want them to acknowledge your presence, there's no other way.
54. Start building your email list from day one
Together with social media campaigns, email marketing is the most efficient promotional technique. Start building your contact list from day one, and you'll see how it will pay off.
Email and social are a brilliant combination since you can link your account to the landing page with a subscription form. Facebook Business Pages include a convenient sign-up button. It works as a direct call-to-action for everyone interested in reading your posts.
55. Include email subscription to your blog
If you choose to grow an email list with nothing but your blog, you need to nail it with a subscription form. It's always good to offer some incentive. Consider writing premium content, such as comprehensive guides, white papers, and eBooks. And ask readers to provide their email address to download it.
56. Include the link to your blog on all social networks
Of course, none of this will have any point if you don't include the link to your blog on each network you use for marketing. The end goal is to coax your social media followers into reading your blog, so be sure to make it easier for them to return.
57. Become a guest blogger on other blogs
Besides staying committed to your blog, contributing posts to other sites may seem like quite an investment of time. So, is it a waste of creative energy or is it worth the effort? Guest blogging is used as a growth hack technique – even the most popular bloggers do it, and here's why you should too.
You'll build valuable relationships with influencers from your niche. Your article on their blog is a free ad, not to mention the fact that you'll earn some support from the fellow writers. The blogging community is competitive but in a healthy way. Nobody has one favorite blogger. After all, readers are always content-thirsty. There's plenty of space for everyone who provides value.
The host blogger will usually include a link to your site, thus multiplying your chances of getting noticed. It will introduce you to new audiences that are already interested in reading more niche-related content. If you leave a great impression, the host's followers will be more than excited to include your blog on their daily reading list.
58. Optimize your blog for SEO
Search engine optimization is critical for acquiring new readers. A searcher rarely goes past the second results page, while high rankings are a reliable cue for a professional and trustworthy site. Mastering Google's algorithm is a tricky deal, so be careful and smart not to get your blog penalized.
Start by focusing on long-tail keywords. Pick phrases that contain three or more words. This type of keywords enables you to cover plenty of search terms without fighting for competitive phrases.
Meta descriptions, URLs, headlines, and headers are the best places for including a keyword. Google checks them all to determine the relevancy of your site and so does a potential reader. Both inbound and internal links can increase your traffic and rank you higher, so interlink your content.
Google first noticed the growing number of searches on mobile devices back in April 2015. Since then mobile responsiveness is another ranking factor. Today, the first results page doesn't include any site that isn't mobile-friendly, so make sure yours is.
You can read this guide and learn the best WordPress SEO practices to help your blog get found online.
59. Work on building a community on your blog
People spend an incredible amount of time on social media, and your goal should be to swipe at least a half an hour from them on a daily basis. But, to steal from traditional networks, you need to learn from them first. Ask yourself: what is it that makes social media goers come and stay on Facebook, Twitter or Instagram?
We use our social media accounts for different reasons, but what they are is a virtual hangout space. Interaction-wise, there's no limit to what you can do on Facebook. From sharing and liking to messaging and commenting. Every single action included for a sole purpose – fun, spontaneous and fruitful communication.
And, what is a place for interacting with like-minded people if not a community? The point is that your blog needs to reflect this atmosphere instead of being a site for piling content. Keep an open dialogue with your readers at all times. How to do that, you wonder? Read on. It'll become apparent in our following blogging tips.
60. Communicate with your existing readers
Always interact with your readers and encourage them to discuss topics. Be personable and approachable while doing so. And you'll build a delightful sense of community that they'll want to be a part. It goes without saying that you'll need a comment section on every article you post.
61. Don't forget to reply to all comments
Never forget to respond to the comments your readers leave, not a single one of them. By answering questions and joining discussions, you're showing that you respect their time and value their opinions. Each response is a tiny "thank you for caring" note, a polite and professional, but human way of saying "I cherish your support."
62. Network with other bloggers from your niche
The same goes for interacting with other bloggers from your niche. Invite them to write for your blog, take part in your podcasts, or make a cameo in one of your videos. Uniting your knowledge and ideas will add some value to your posts, thus gaining popularity and traffic. Sure, you can do it all by yourself, but joining forces is way easier.
63. Don't be afraid to ask for links
Inbound links are not the only ranking signal for a blog, but they are a big one. You don't have to contribute your writing to get links from other blogging sites. If you have high-quality content that you are proud of and that is relevant to the content on other blogs, you can send them an email, introduce yourself, invite them to review your content. And ask to link it in their posts if they find it useful and worthy for their readers.
64. Try to give some stuff away for free
If you choose to make it all about the premium content, it won't work. Give away some of your premium content for free. If there is an eBook you're trying to sell, for instance, promote it by sharing the first chapter for free. That way, the readers will have something to get hooked on. A free sample that will convince them that purchasing the rest will pay off.
65. Measure your results
You've done everything in your power to attract new readers and keep existing ones. But, how can you tell if your blog is successful or not? To improve, you need to have a clear insight into your performance. Remember to measure your results, and use the following metrics.
Total visits
Will tell you whether you need to put in extra effort into crafting more exciting headlines, as well as how high your blog ranks in search engines.
New subscribers
The website visitors who subscribe to your email campaigns are a step closer to becoming regular, loyal readers of your blog. These numbers are an absolute indicator of your success.
Average length of stay
The longer they stick around, the bigger the chance they'll be coming back. If the average duration of stay is small, it means there might be something in your website design. Or the content itself that's putting the readers off.
Page views per visit
To determine the success of an individual post, see how many views per visit it gets. When needed, fine-tune this with more interlinks to a particular page.
Social shares
The number of shares a post gets indicates the number of readers who've found it interesting enough to recommend it to their social media friends. It's either proof of the value you provide or a warning that you need to improve.
66. Work on increasing traffic to your blog
You can always pay for ads, but being strategic with your content and promoting it savvy should open the same possibilities organically. We will repeat, create quality content and promote it via available channels. Give people value and show them why they need to visit your blog. It's all about keeping the promises you make and proving as worthwhile to each new visitor you land. That's how you will increase the traffic to your blog.
67. Include call-to-actions to your content
For bloggers who are looking to grow their fan base, call-to-actions (CTAs) are nothing but a subscription form. They are way more important for those who blog to sell products and services. In these cases, CTAs tailored with utmost care.
Either way, this "last word" should convince readers to take action and move a step closer to conversion. Whether they'll become paying customers or loyal advocates of your writing, they need to be smitten enough to make the next move.
Blog monetization tips

You might be a thinker with no other goal but to share your thoughts with the world. But, why not earn some cash while doing so? Blogging offers many opportunities for making a living off your passion. Knowing all the ways you can monetize your blog won't hurt your purpose. It may, in fact, make you even more driven.
Read below what we've learned from those who've made blogging their passion and their source of income.
68. Learn all the monetization ways
There are hundreds of ways to make a profitable career out of blogging. Once you've put yourself on the audience's radar, it's a question of time when the big players will approach you. Bloggers with a large reader base often get recruited for affiliate marketing. We'll talk more about it in our next blogging tips. In case this feels like selling out, you can always start charging for your content, products, and services.
69. Use affiliate marketing
As an affiliate marketer, you'll be able to sell leads to businesses that offer products and services within your niche. Or, receive a cut of the cost your readers will pay to the company in return for their goods.
It may seem like easy money, but you need to stay respectful of your readers while monetizing on what you do. Don't bombard them with ads, but keep these promotions classy and subtle. It goes without saying, that what you advertise needs to be relevant to the readers' interests and requirements.
70. Promote only the best products
Never promote something you haven't tested by yourself. A bad recommendation might cost you your integrity, and that means a lot. Only advertise products you've used and found worthy of trying out and include a disclaimer.
71. Work on offering your services
You can choose to stay your boss and put a price on the things you offer. That may be a product, a premium, 10x content or something you've made. Or, a service, such as courses, consulting, freelance writing or paid guest blogging. Do market research, take a look at your schedule, and see what pays off the most.
72. Try to get ads placements
For many successful bloggers out there, Google AdSense is an unstoppable gravy train. It's an advertising network that helps you earn money by displaying other people's ads on your blog. You'll receive a set dollar amount for page view you get if you choose to get paid "based on impressions." Another way is earning per click. You can make a cut of the revenue every time one of your readers clicks on an ad.
73. Don't rush into selling your blog
There's a chance you'll want to sell your blog as soon as it starts gaining momentum, but take it slow. In a year or so, your name might become recognized as influential. If you committed and industrious, there are no limits to how high you can climb. Then, and only then, the time and efforts you've put in will be worth selling.
Conclusion
Hopefully, this article has helped you understand the importance of blogging and how various tips can help you make your blog truly successful. Feel free to share your experiences in the comment section.