GoDaddy "Not Secure" Fixes You Should Try
FirstSiteGuide is supported by our readers. When you purchase via links on our site we may earn a commission.
Read More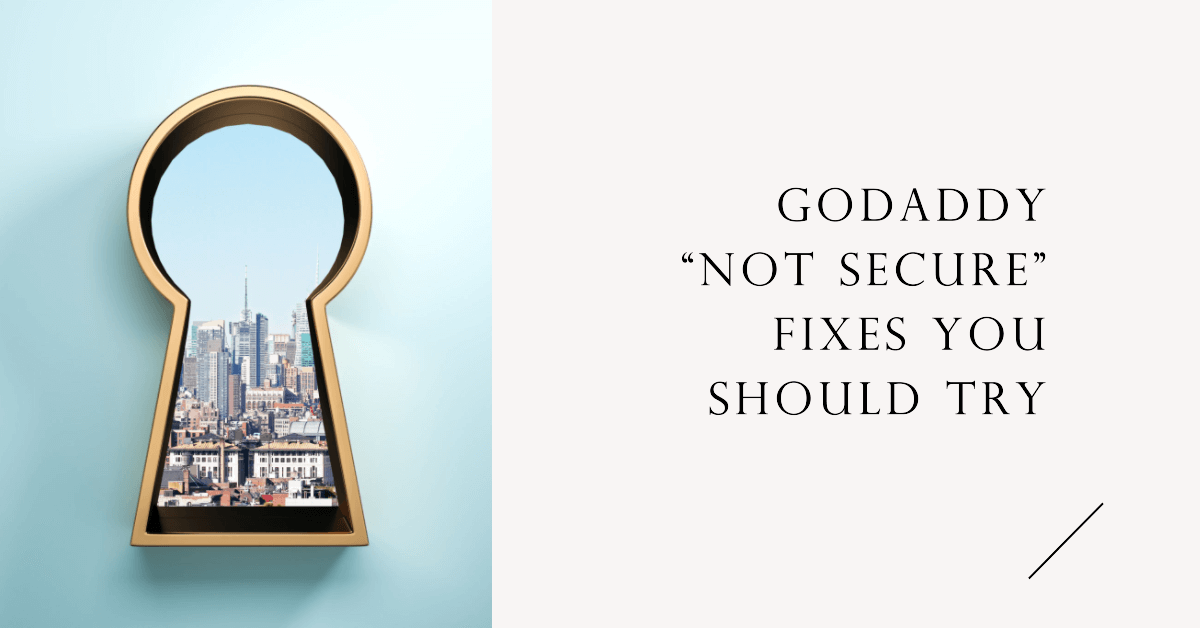 Your GoDaddy website is showing the "Not Secure" message, and you don't know why? There are a few possible reasons for this, though it's not necessarily because you're using an unsecured connection.
Follow this guide to remove the "Not Secure" message quickly.
Why is your GoDaddy site not secure?
The reasons for your GoDaddy site to have a "Not Secure" message have to do with your connection or whether you're using HTTP or HTTPS. Moreover, the problem may not be that you're using the wrong connection but that the proper connection isn't working.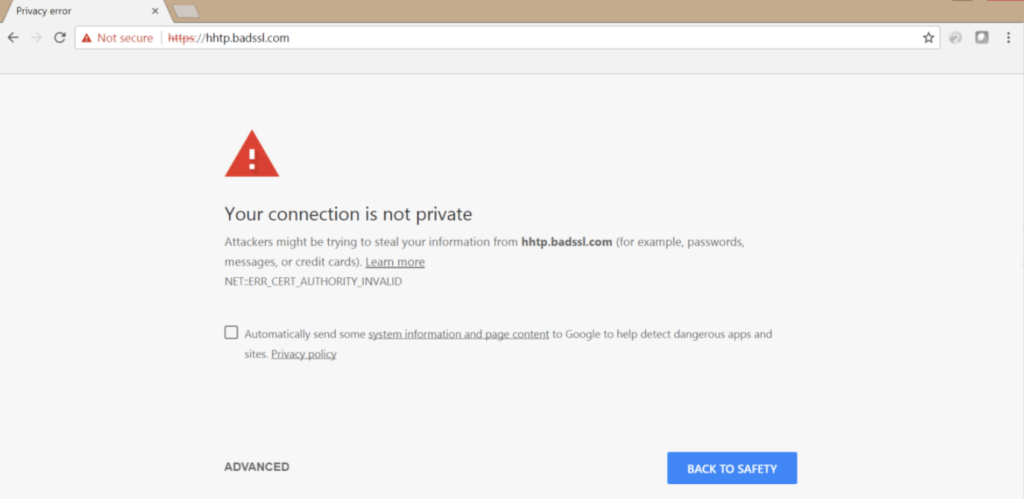 You are using the HTTP protocol
If you're using an HTTP connection, Google Chrome, and Firefox will mark your GoDaddy site as not secure. That's because HTTP lacks encryption and verification.
Without the two, HTTP is less secure and marks your GoDaddy site as not secure.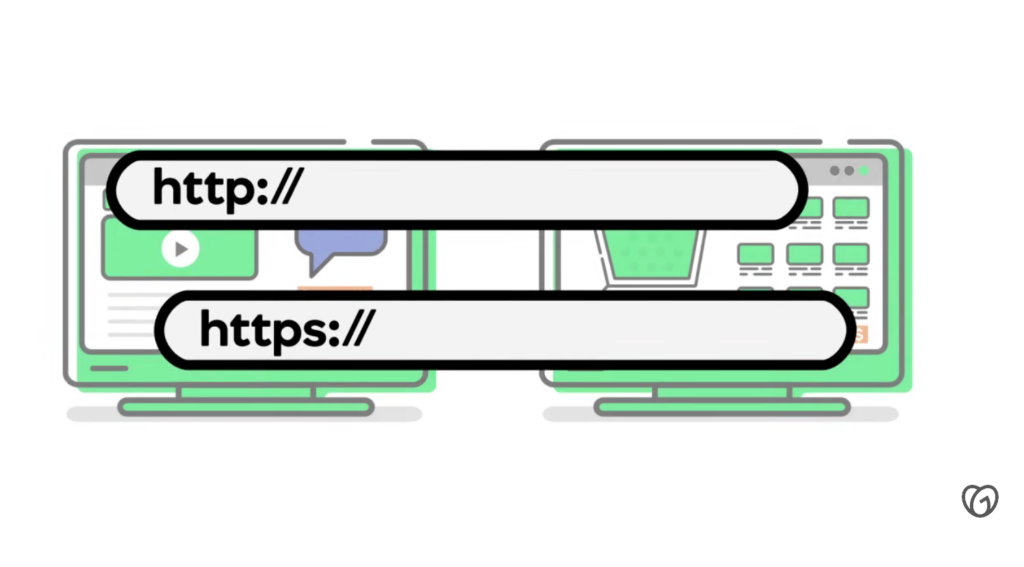 You're not using HTTPS
HTTPS is the same as HTTP, but it includes encryption and verification, which contribute to the safety of the GoDaddy site. If you're not using an HTTPS connection, your site probably shows the message "Not Secure."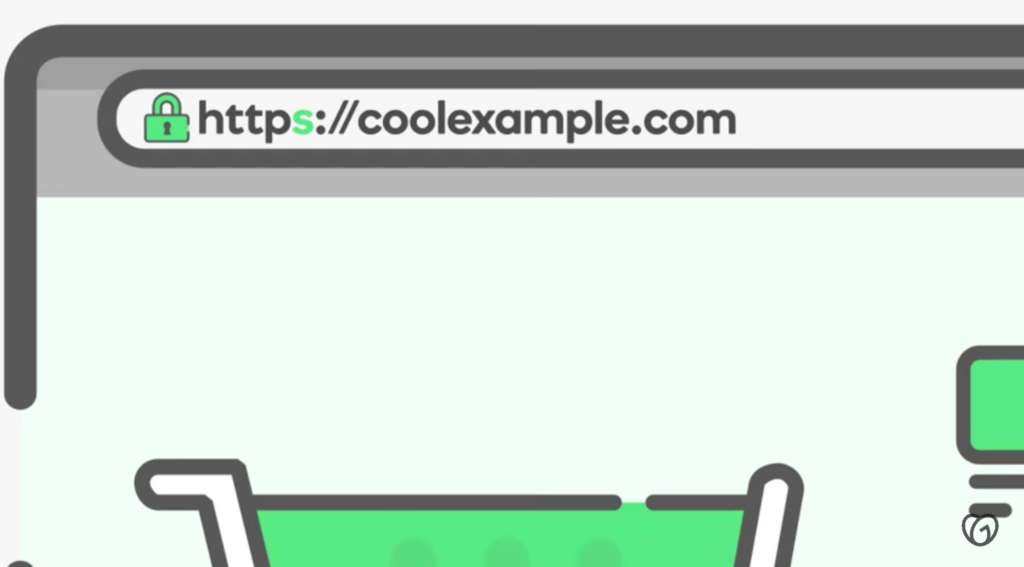 Your HTTPS isn't working properly
Even if you're using HTTPS, you can also sometimes see the "Not Secure" message, which means that your HTTPS isn't working correctly, usually due to an out-of-date browser, a VPN, an antivirus, etc.
Three ways you can fix the not secure message
There are several ways to fix the "Not Secure" message on your GoDaddy site, and the easiest is to install an SSL certificate to set up an encrypted connection between a server and a client.
1. Buy an SSL certificate
An SSL certificate should be bought from a trustworthy source since it represents a type of identification of your GoDaddy site.
GoDaddy offers several SSL certificate services for this purpose.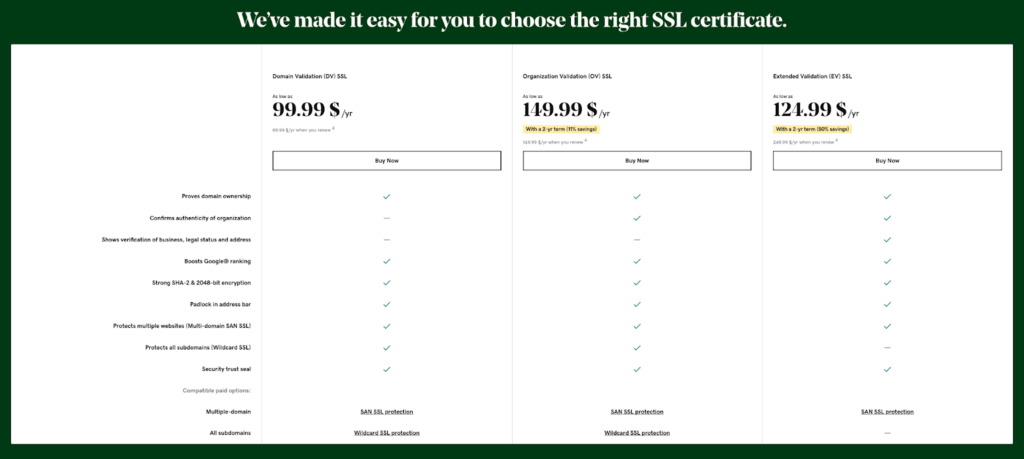 Choose The Right SSL Certificate For Your GoDaddy Website
2. Install an SSL certificate with your web host
Once you've bought an SSL certificate, it's time to install it on your GoDaddy site. You can easily install the SSL certificate you purchased through your cPanel and under the SSL/TLS section. 
3. Change your GoDaddy URL after installing an SSL certificate
If you bought and installed an SSL certificate and it's still showing the "Not Secure" message, you can change the URL from HTTP to HTTPS manually. Save the changes, and your GoDaddy site should be secure now.
Conclusion
Google Chrome and Mozilla Firefox sometimes label a website "Not Secure" because it uses an HTTP connection. Switching to an HTTPS connection will secure the site, and the message will disappear.
Fortunately, doing this is relatively straightforward. By buying and installing an SSL certificate and changing the URL, your GoDaddy website won't show the "Not Secure" message anymore.