GoDaddy Not Showing My Website – Possible Solutions 
FirstSiteGuide is supported by our readers. When you purchase via links on our site we may earn a commission.
Read More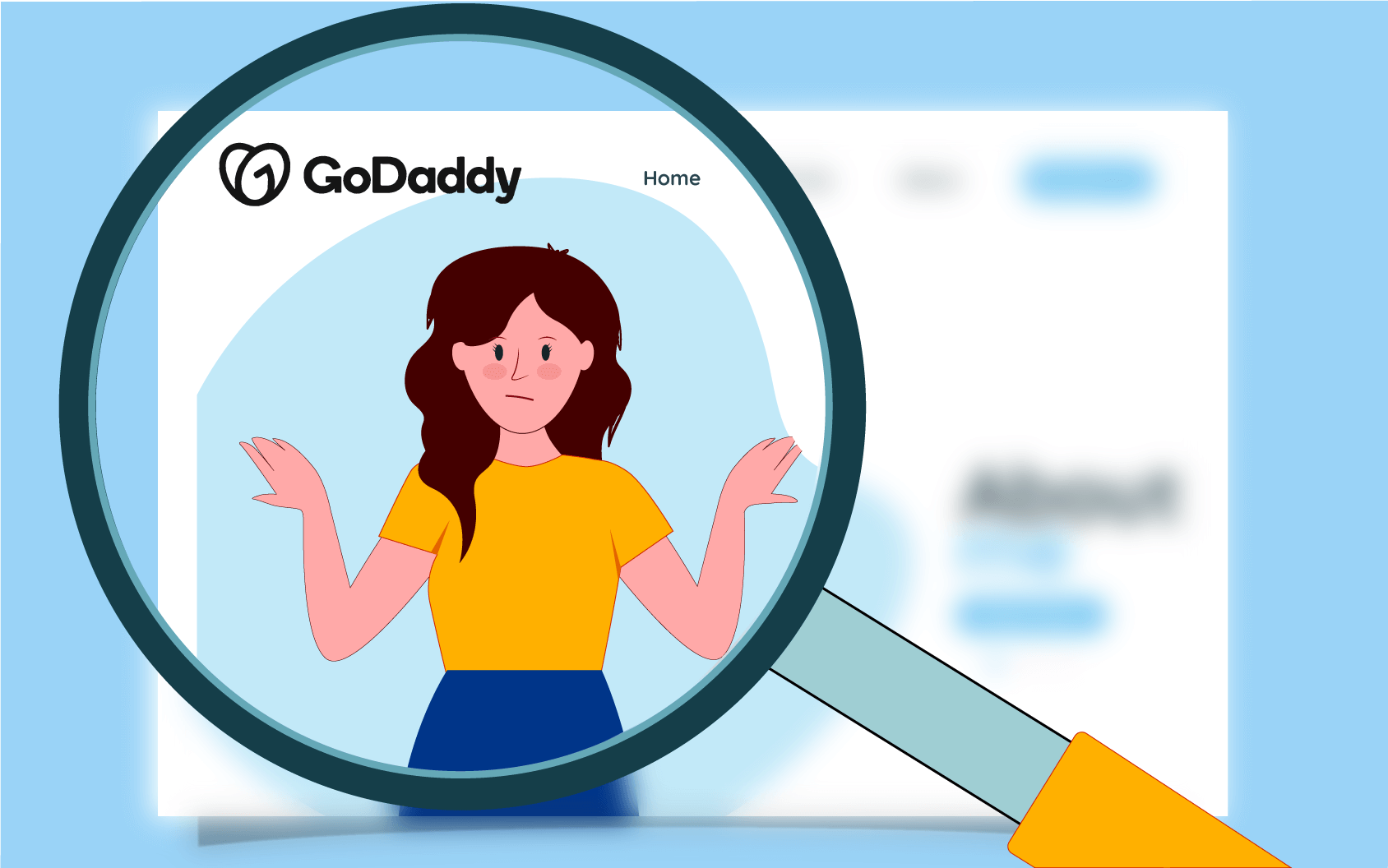 If you're wondering, "Why is GoDaddy not showing my website?" you'll be pleased to learn it's not uncommon.
You can try a couple of possible culprits for this issue and a few corresponding solutions. One of these is guaranteed to work and fix your problem.
Reasons why GoDaddy isn't showing your site
GoDaddy might not show your website for a few reasons. Here are the most common ones:
GoDaddy is down
One of the causes of GoDaddy not showing your website is that the service might be down, as there's sometimes maintenance on the servers. You can check the status on status.godaddy.com.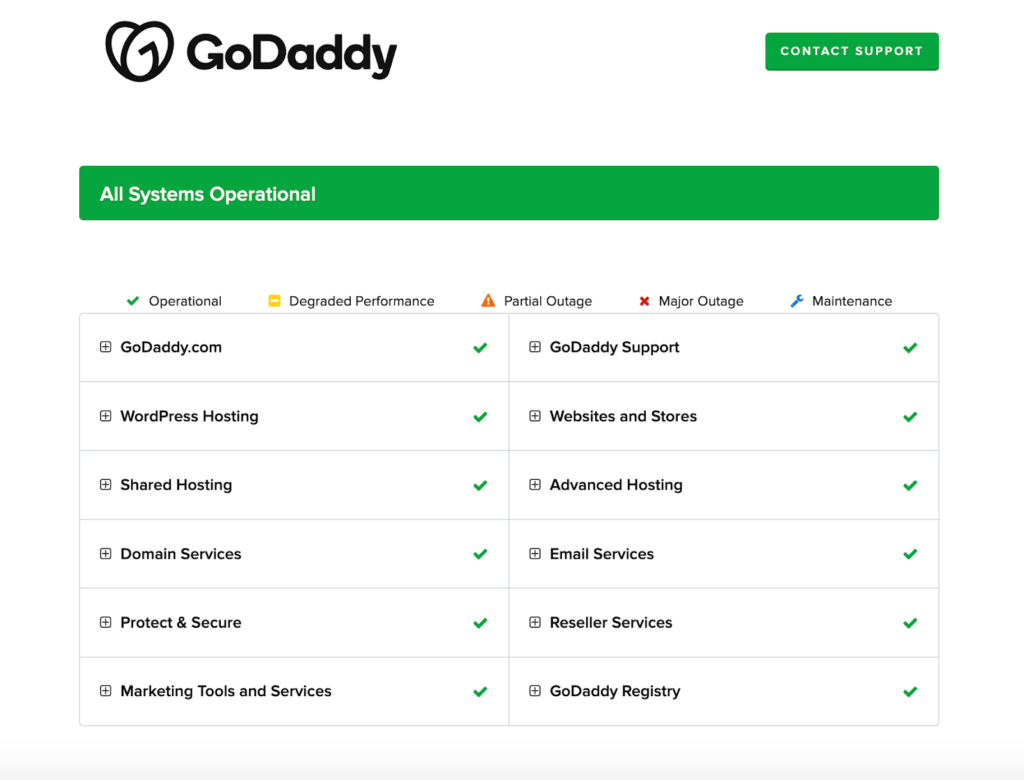 Connectivity issues
If you can't load other websites or they're working exceptionally slowly, your GoDaddy stuff is fine, and you have connectivity issues.
Your account is blocked
When you try loading the website on a different device, and it doesn't work, you can try logging into your GoDaddy account. If that doesn't work, there's a chance GoDaddy has blocked you, and you'll need to create a new email account.
Web browser problems
Finally, the issue can be with your browser, which stores some website data locally, and that data can cause problems.
Seven ways you can fix these issues
Whatever the cause of your problem, these seven solutions will likely fix it. Here's what you can do:
Clear your website cache

Web browsers can get clogged up by locally stored cached data and cookies. Deleting cookies and clearing your cache can solve the problem, and you can easily do that in your browser's settings.

Refresh your browser

The simplest solution can be to refresh your browser. If you're on Internet Explorer or Google Chrome, you can hit CTRL + F5 on your keyboard, which clears your browser's cache. For Firefox, that's CTRL + R, while it's Command + Option + R for Macs and Safari.

Set up your DNS

The problem might be due to your DNS settings, especially if your domain name was registered elsewhere rather than directly with GoDaddy. If your domain name only points to the GoDaddy website, you must check your DNS settings and set it up correctly.

Fix broken links

The issue can be caused by broken links, which can happen when you add new content. Check all your URLs and image paths to ensure all your links work, and try again.

Restart your internet connection & router

Another possible fix is to restart your router. It's like the famous "Have you tried turning it off and on again?" solution, but it might work since computers and network devices often need a simple restart to fix the problem.

Correct your home page file name

Typing "index.htm" or "Default.html" into your browser should lead to your website's home page. However, these file names differ with the type of hosting service. They're case-sensitive, and GoDaddy even has a priority list you can check to ensure you're using the correct file names.

Upload your website files again

Deleting your website's HTML files from GoDaddy's hosting service and uploading them again is the last solution you can try, but it is a known fix. Try it if nothing else works, as it works on the same refresh principle.
Conclusion
Troubles accessing GoDaddy websites are not uncommon, and they can be caused by the service being down, network problems, web browser issues, etc.
However, these problems are easily fixable with a few quick solutions, such as restarting your router, refreshing your browser, correcting file names and fixing broken links, deleting cache, etc.