Why Is My Google-Hosted Email Not Working & How Can I Fix It?
FirstSiteGuide is supported by our readers. When you purchase via links on our site we may earn a commission.
Read More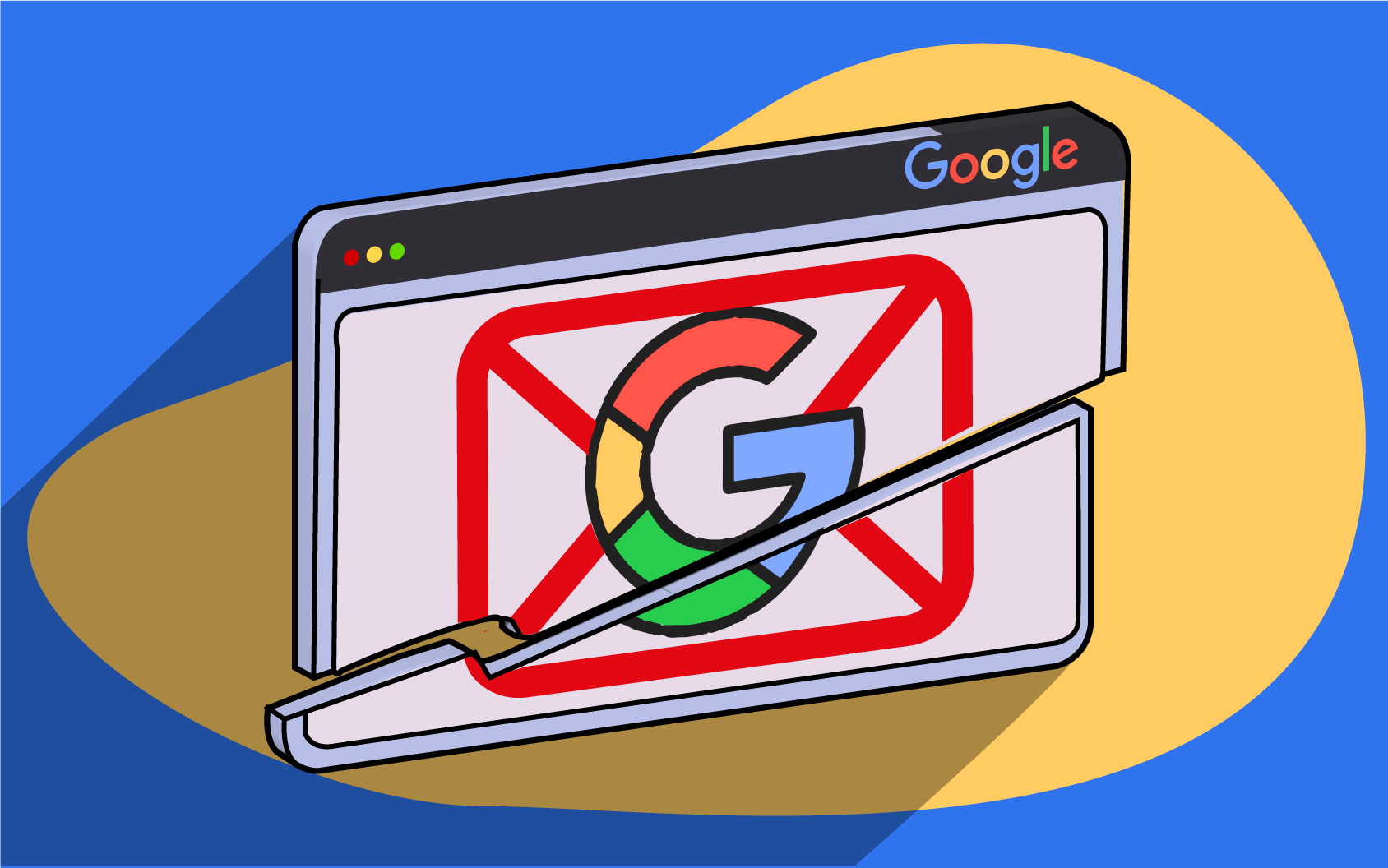 Not receiving emails, missing specific messages, or being unable to access your Gmail business account or send emails can be frustrating.
These problems are more common than you think and arise for many reasons.
The most common reasons for Google-hosted email not working are poorly configured email routing, domain issues, getting locked out of your account, poorly configured MX records, and missing messages.
The good news is that fixing them is straightforward.
Top 5 reasons for Google-hosted email not working
You'd think that setting up a custom Google Workspace email means no email issues and streamlined business communication. However, many users experience Google-hosted email not working, hindering their everyday correspondence.
Here are the most common reasons.
1. Poorly configured email routing
You can route incoming emails to multiple inboxes or forward specific messages to other users. You can also set up a gateway server to route outgoing emails.
However, multiple domain-wide routes can sometimes have conflicting rules, primarily when you change specific settings, preventing email delivery. You might have also created a new routing rule, inadvertently blocking inbound messages.
2. Domain issues
Domain issues can also be the reason for your Google-hosted email not working. For instance, your domain registration may not be complete because you haven't verified your email address yet. There could also be a problem with your payment – it may not have gone through yet.
Your registration may have expired, preventing you from using your custom domain. Your domain host automatically disables it until you renew it and the payment goes through.
3. Getting locked out of your account
Google can lock you out of your account because of suspicious activity like spamming or someone else hacking into it.
A forgotten password is also a common reason for being unable to access an email account. Others include two-step verification issues or problems signing in from a third-party service.
4. Poorly configured MX records
MX (Mail Exchange) records are DNS records sending your email to your domain host's servers. When someone sends you an email, their computer checks your domain's MX settings to see where to direct the message.
Not directing incoming messages to Google's mail servers will prevent you from receiving them.
5. Missing messages
If you're not receiving emails (and haven't exceeded your storage quota), Google may have marked them as spam or blocked them because of suspicious attachments like executable files.
Another problem could be not receiving messages from a particular sender. Google might send them to the spam folder or reject valid emails because you may have created a filter to block their address.
How to fix these issues
Fixing these problems is relatively straightforward. Here are the troubleshooting steps for each.
1. Fixing email routing
Sign in to your Google Admin console and go to Reports > Activity audit > Admin > Gmail. Look for changes in these events: Gmail Setting Change, Gmail Setting Creation, and Gmail Setting Deletion.
You'll see messages for any recent modifications, so you'll know which routing rule to delete or reconfigure.
You can create, delete, or edit routing rules in your Google Admin console. Go to Menu > Apps > Google Workspace > Gmail > Routing. Click Configure or Delete and save the settings.
2. Fixing domain issues
Check your inbox for a verification email if you've just bought a new custom domain. Click the link to confirm your address and complete the registration.
In case of expired domain registration, sign in to your account with the chosen provider and renew your domain. You can also contact them directly.
If these fixes don't solve your problem, contact your domain host and ask if there's a payment or DNS settings issue. They'll tell you if routing to Google Workspace works correctly or help resolve anything else regarding the domain.
3. Getting access to your account
Try automated account recovery. For instance, if you forgot your password, prompt Google to send a code to your recovery email or phone. Enter the code in the specified field, create a new password, and log into your account.
If the password isn't an issue or you don't have permission to reset it – because your company doesn't allow it – contact support to submit a recovery request by following these steps:
Click Contact Support under the "Google couldn't sign you in" message.
Add another email address (not your locked one) to the Google Admin Toolbox and hit Continue.
Verify your domain by adding your CNAME record to your DNS settings (access it in your domain host account). The update could take 24 hours.
Once your DNS settings update, click Request for Password Reset (Recommended) in your account recovery form and submit it. Google's support team will reach out and help you access your account.
You can update your domain's DNS records before opening a support ticket for a more streamlined experience.
4. Configuring MX records
Log into your domain account with the chosen registrar, remove MX records that direct incoming emails to the domain host's servers, and add new MX records for Google Workspace.
Once your registrar applies the change, Google will activate Gmail for your Google Workspace account.
5. Finding missing messages
You can use Email Log Search (ELS) to find missing emails (not older than 30 days):
Sign in to your Google Admin console and head to Menu > Audit log > Email Log Search.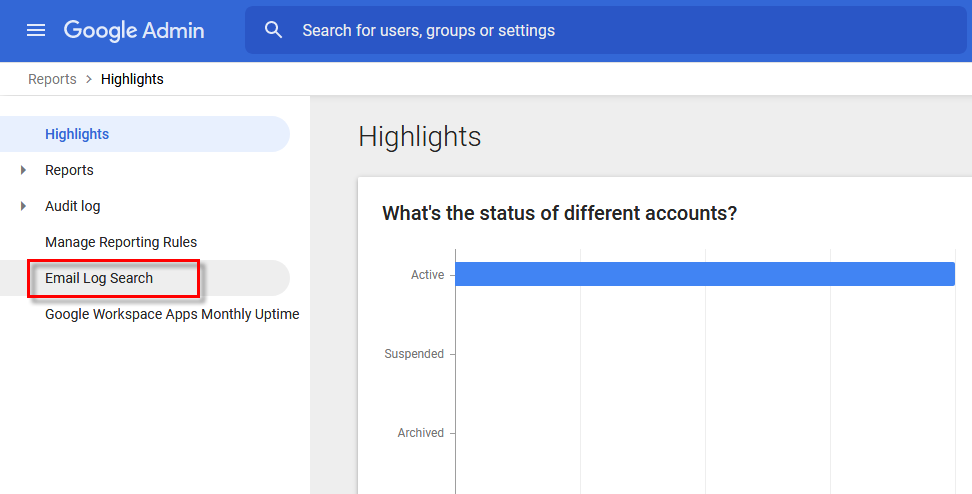 Specify the date and fill in the fields with the necessary information – sender, sender IP, recipient, recipient IP, subject, and email ID. Click Search.
(Images Source: Vircom)
If your messages are still missing, follow these steps:
Go to Settings > See all settings in your Gmail client.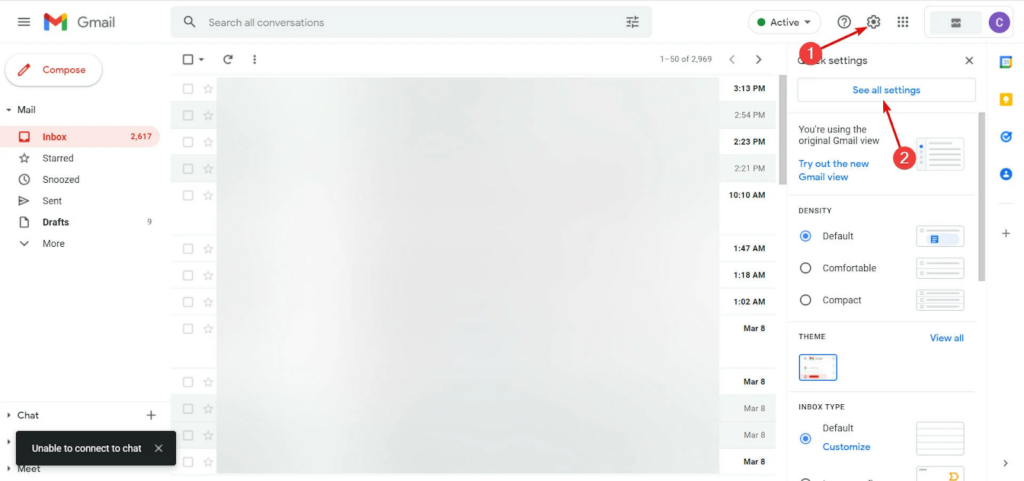 Tick the checkboxes for incoming email filters under Filters and Blocked Addresses and click Delete.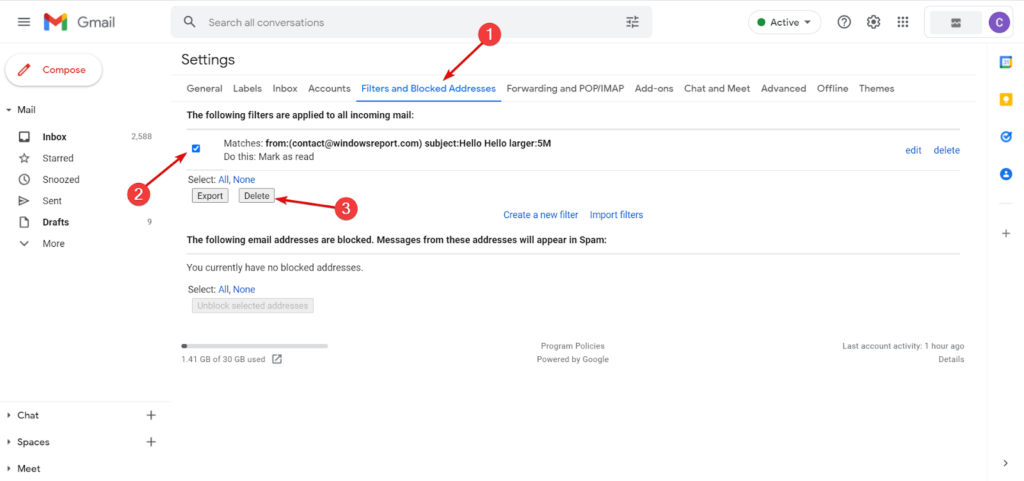 (Images source: WindowsReport.com)
Conclusion
Google-hosted email not working doesn't need to be the bane of your existence. Whichever the reason, you can quickly fix the problem and use your custom email seamlessly. If the fixes above don't resolve the issue, contact Google's support team – they'll ensure everything works correctly.