7 Proven Ways You Can Send Fax Online With Desired Results
FirstSiteGuide is supported by our readers. When you purchase via links on our site we may earn a commission.
Read More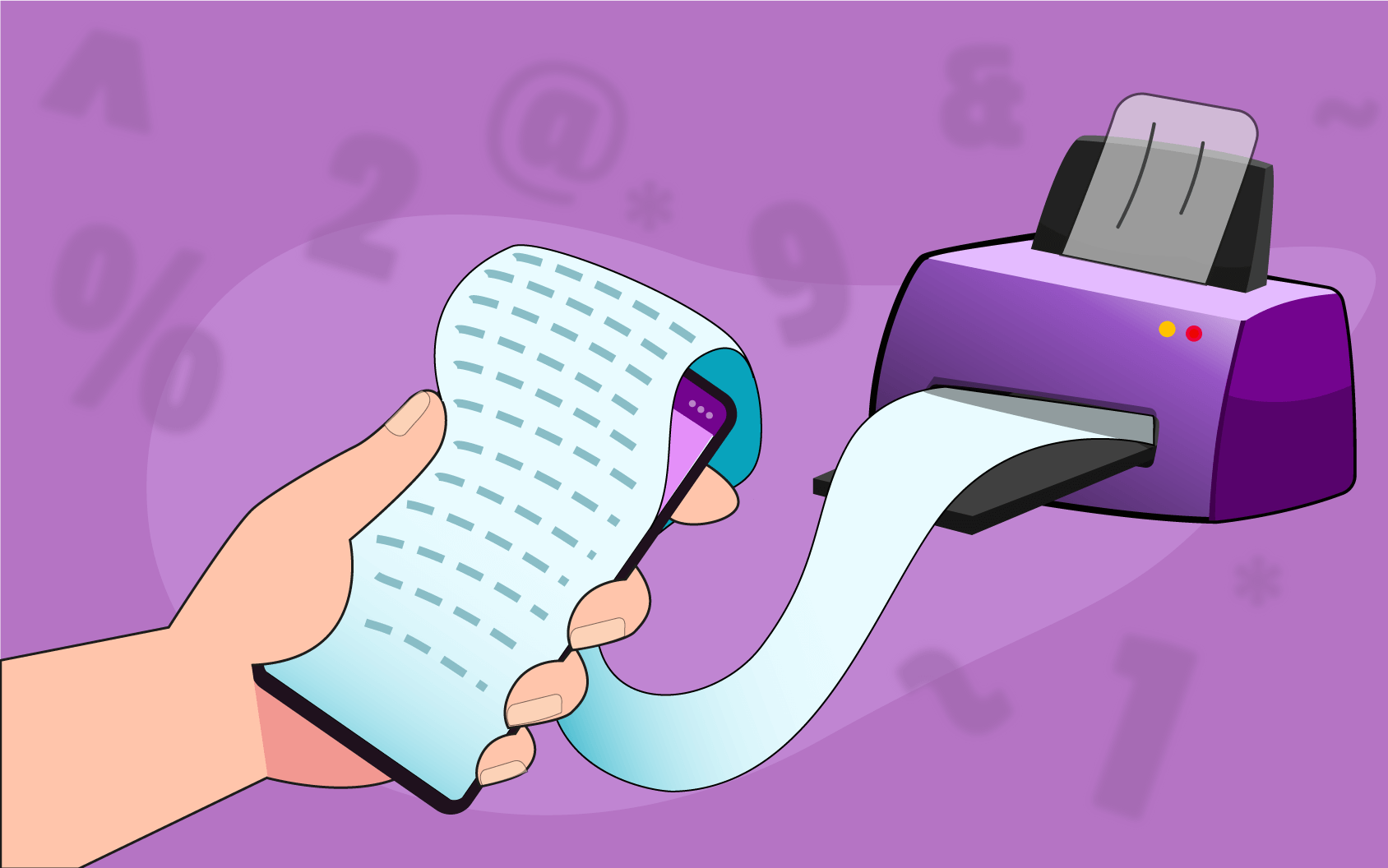 In the digital age, some argue that traditional forms of communication, such as faxing, are a thing of the past. However, that is far from the truth.
Although many deem faxing obsolete due to it being a somewhat outdated technology, some business organizations still send faxes as a primary method of communication and data transmission.
However, the time-consuming handling of paper, slow transmission speed, and expensive physical hardware pose a problem for modern-day enterprises that depend on fast online data transfers over the web.
Fortunately, the solution is simple – an online faxing service. The advent of online faxing allows corporate users to leverage the convenience and flexibility of the internet to their advantage.
Streamlined, expedited, and fully scalable e-faxing allows you to forget about paper and tedious physical fax machines and welcome a new digital era of paperless communications to your organization.
Let's review the best ways to send a fax online and achieve your desired results.
What is online faxing, and why use it?
Online faxing is an innovative method of sending and receiving fax messages using the power of the web. It is a new way of faxing that is here to replace traditional analog fax machines. E-faxing requires an internet connection and an internet-enabled device to facilitate document transmission online.
You can send online faxes using a mobile device such as a smartphone, tablet, or desktop computer. Previously, traditional faxes required a public telephone network to transmit documents. Online fax service providers utilize the web internet protocol (IP) network to send and receive files while ensuring security, speed, and efficiency.
Because of this, online faxing services are affordable, straightforward, and convenient. In addition, top-rated e-fax service providers allow you to manage documents digitally, using your existing email address to convert faxes into emails and vice versa.
There are many reasons to send online faxes, ranging from effortless file archiving to saving time and money.
Here's a quick overview of the online faxing advantages:
Flexibility – save time, effort, and resources on additional hardware by using existing corporate infrastructure to send/receive faxes.
Enhanced security – traditional faxing presents many security risks that online service providers can mitigate by using the latest security measures, cloud storage, and military-grade encryption functions.
Various storage options – paper-based document management requires too much office space and creates clutter that makes document handling and organization virtually impossible. However, online faxing allows you to repurpose office space according to your needs and save faxes in a preferred, always accessible destination on your system.
Cost-efficiency – online faxing is a long-term investment that allows you to save resources and avoid breaking your budget with standby costs, maintenance, and faxing equipment. With online faxing, you only pay for your subscription with your chosen provider. More importantly, online fax services allow you to avoid traditional landline charges that can quickly add up, especially for long-distance data transfers.
Worldwide coverage – the problem with traditional faxing is that it limits your reach to your local area. However, online faxing solves that issue by putting the world in the palm of your hand. You can send/receive faxes worldwide as long as there's an internet connection.
Scalability – small businesses often face the challenge of manageably scaling their operational needs. As your business grows, you can suddenly find yourself wasting too much time on correspondence. Thankfully, online faxing allows you to scale your document transmissions according to your needs.
Legal compliance – perhaps the biggest reason to consider investing in online faxing services is to ensure legal compliance with the latest data security and privacy regulations. Online faxing service providers invest a lot of effort and resources into following the latest HIPAA, PHIPA, and other compliance standards.
With all of this in mind, let's delve deeper into the most effective ways to send an online fax.
7 easy ways to send an online fax
1. Sending a fax using online faxing services
The easiest and most effective way to send an online fax is to hire the best online fax service provider. Many companies offer effortless, fast, and reliable e-faxing for an affordable fee.
You can customize the service according to your faxing needs, send/receive faxes worldwide, and tap into user-friendly apps and websites to take your file management to the next level.
Using online faxing services is easy and simply requires you to follow a few steps:
Find a service provider and subscribe to their online faxing program;
Use their interface to add fax documents to the email template;
Include your own and the recipient's details to fill out the fax form; and
Send your fax.
Online fax service providers offer various e-faxing features, such as fax-to-email and email-to-fax functions, web extensions, and mobile apps to match the diverse needs of individual and corporate users.
In addition, they also provide storage solutions and ensure data security and compliance for data transmissions with the latest legal regulations.
2. Sending faxes via mobile devices
Top-grade online faxing brands offer mobile support for cross-platform business users. Some companies run business operations on desktop and mobile applications. Mobile faxing solutions allow you to switch between mobile and desktop platforms seamlessly.
Android
Visit the Google Play store to download the preferred online fax service provider's Android app to enable their service. Install the app, create an account, attach files, and send and receive faxes on the go.
High-end Android faxing apps offer perks such as instant delivery, confirmation reporting, the ability to use your email app to send faxes, web browser extension, access to Google Drive storage, PDF converter, document scanning, push notifications for incoming faxes, and more.
iOS
Choose an online faxing provider that offers an iOS app to send/receive faxes with your iOS device. You can also use iOS mobile devices with apps such as Numbers, Pages, and Keynote to send faxes. Visit the Apple Store, download the app, and send faxes to international countries.
iOS faxing apps offer robust features, such as image processing, document scanning, top file quality converter, sending multiple files with a single fax, file preview, and dedicated fax numbers.
3. Microsoft Office faxing
You can send faxes online with Microsoft 365 applications. However, this can depend on your online fax service provider. Microsoft Office allows you to fax MS Powerpoint, MS Excel, and MS Word files using the email-to-fax feature.
We recommend finding a service provider with an add-in for Microsoft apps so that you can use it to send presentations, spreadsheets, and documents directly.
4. Faxing using Google Docs
Google Fax is a common feature found in most online faxing services. This function allows you to integrate online faxing features into various Google solutions, including workspace services. For example, you can send faxes directly from Google Sheets or Google Docs.
This capability is vital for data-driven business organizations, such as healthcare providers and realtors, for three reasons:
Google workspaces offer 24/7 accessibility;
They are easy to use and include enhanced security features; and
You can integrate online faxing with Google services to harness the power of digital technologies to transform your business.
In addition, Google Docs and Google Sheets are compatible with most smartphones and online faxing desktop apps.
5. Sending a fax on your computer
Using a desktop computer to send faxes online is a surefire way to improve your faxing efforts. A computer is an internet-enabled device that supports faxing requirements and offers multiple storage solutions, including security features.
You can send a fax on your computer by installing an online fax software interface or web extension and using it for e-faxing.
Find a reputable online fax service provider, download its software, and install it or receive instructions for accessing its web portal. Create a new fax, attach the files that you want to send, and enter the required details to proceed.
6. Using a VoIP service
VoIP stands for Voice over Internet Protocol and is an excellent solution for sending online faxes. Since VoIP involves a telephone service, it allows you to use your internet connection and ISP bandwidth to send/receive faxes over the web.
Sending faxes over VoIP is simple. Enter the recipient's number and dial it to type in the corresponding code. Enter your email address and hit send to direct your files to the recipient's inbox via VoIP.
VoIP converts the analog fax machine signal to internet-specific data packages and uses a VoIP gateway to transmit the data to the specified destination. If you need VoIP online faxing services, check out the best phone service providers for more information. 
7. Faxing via email
Your email provider can also enable you to send online faxes using your desktop computer or mobile devices. Open your email, attach the files you want to transmit, enter the recipient's fax number, and hit send.
However, you'll need a subscription to a reliable internet faxing service provider to tap into email faxing. Once you purchase your subscription, the provider becomes the middleman between you and e-faxing.
The documents that you fax go through your provider's hands and straight to the recipient. The provider enables email faxing by converting your emails to online faxes. In addition, your faxes remain safely saved in the provider's portal or storage solution. You can access their data repository to review sent documents, manage your files, and more.
Conclusion
Online faxing is a flexible, scalable, and reliable way to maintain communication with your contacts worldwide. Although some might say that faxing is long forgotten, e-faxing is steadily gaining traction.
With online faxing, you can say goodbye to tedious paperwork and annoying fax machines. Tap into online faxing to gain global access to your documents, save resources, improve communications, stay on budget, and avoid maintenance costs.