HTTP vs HTTPS [Cheat Sheet]
Whenever you type a web address you can notice how in front of 'www' there is either http or https part. It may not draw your attention immediately, but you have definitely noticed it. However, sometimes the text is HTTP and in some cases it is HTTPS, so what is the difference? Well the one difference you will immediately notice if you look closer is that HTTPS has an icon of a padlock next to it, meaning the access is restricted or encrypted.
HTTPS is an extension of HTTP protocol that works together with another protocol, called Secure Sockets Layer (SSL), in order to transfer data in a safer manner. So, if you have an account that requires you to have a password in order to access it, that account will be under HTTPS.
If you are a casual user you might not be too interested in all the ins and outs of HTTP and HTTPS, but if you want to do something in the field of web design, and you are still just at the beginner phase of learning, then this might be of interest to you.
Our team has created this cheat sheet that explains everything you need to know about the difference between HTTP and HTTPS. It is illustrated and written in a manner that anyone can comprehend, so if you are a web design novice make sure you go through it, since you will definitely find it useful.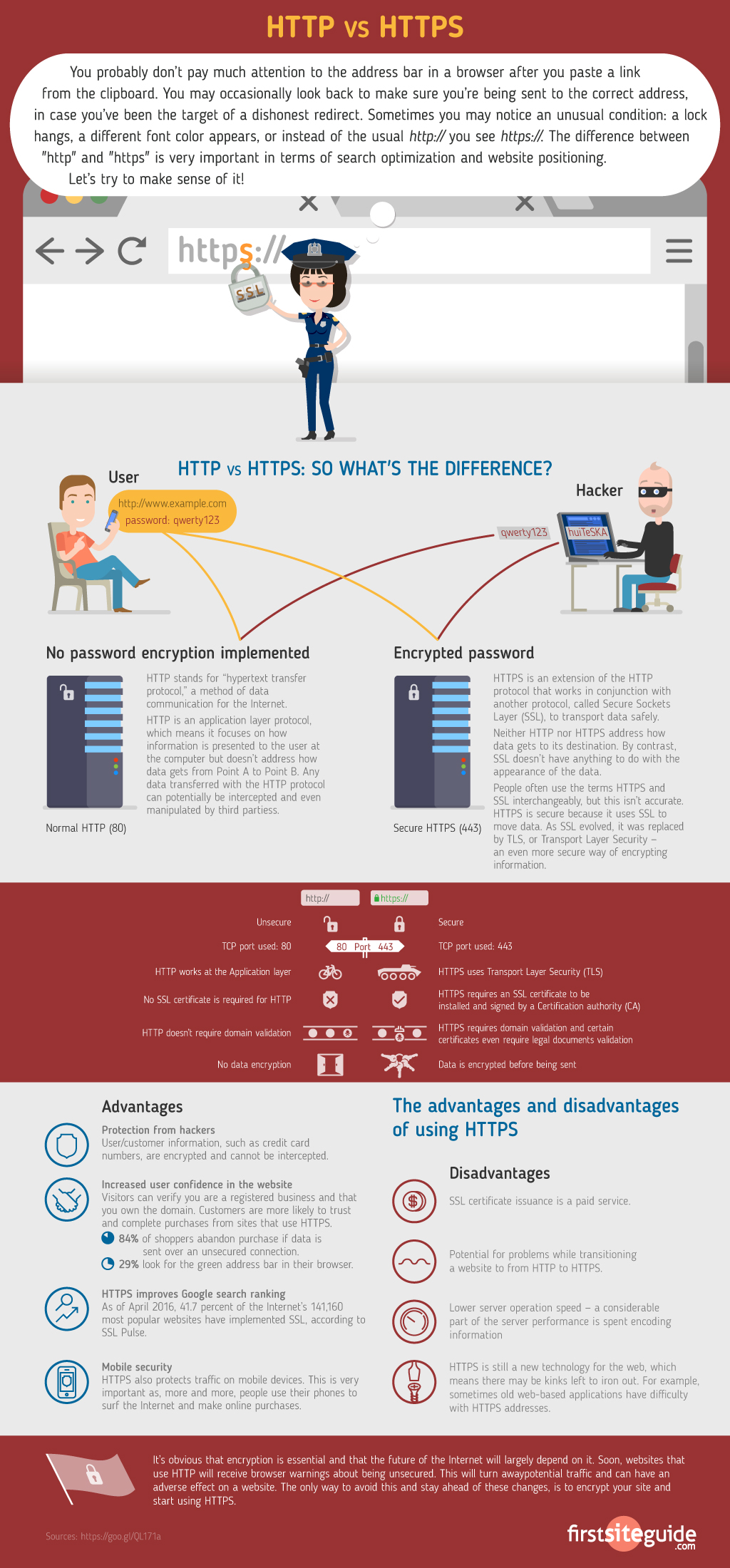 Feel free to use this Cheat Sheet on your site