Interview with 8Theme – WordPress Themes Developers
8theme is a team of designers, website developers, coders, and SEO experts all rolled up into one. Company specializes in the creation of high quality WordPress and Magento themes.
Could you tell us a little about yourself – how you ended up starting an online business?
Good day to you! 8theme is a team of premium WordPress and Magento themes designers and developers, cohesive team that strives to create something new, interesting and useful at the same time. The last few decades show distinct vector of fast moving evolution of Internet technologies. We liked the development and we just decided to combine business with pleasure.
Do you still have a "day job" or is this your main source of income?
At the start of our carrier somebody of our team had a day job, somebody even studied. But after first year we understood that development is the main thing that we want to do and we concentrated all our efforts in this way.
How long did it take to come up with the right name?
It was not too hard for us. We had a big plans for future and what does present future in general better than infinity symbol ∞? If you rotate ∞ you'll get 8 – 8theme.
How did you go about branding?
To remember people should know you by sight, branding is a face of a firm. Simplicity and laconism – were main criteria.
What platform does your blog run on?
We use WordPress. We started our development from Magento, but then we tried WP and understood that this platform offers great possibilities for users. This is simple in using but powerful CMS. And it became our main direction in combination with eCommerce.
What are your top three plugins, the ones you can't live without?
Hehe, we have only 2 most important plugins: WooCommerce, because we create eCommerce themes and Yoast SEO.
Do you believe there's a formula for success on the internet?
No, don't think there is any formula. Just love that you do and do that you love – this is formula of success in any business.
What three pieces of advice would you give people looking to follow a similar path?
Every project you should do like you do it for yourself.
Don't put a main goal to just make a money. Work for future.
Be interactive. World doesn't stand still.
If you had to pick the top three reasons for your success what would they be?
Scrupulousness, attention to customers, persistence.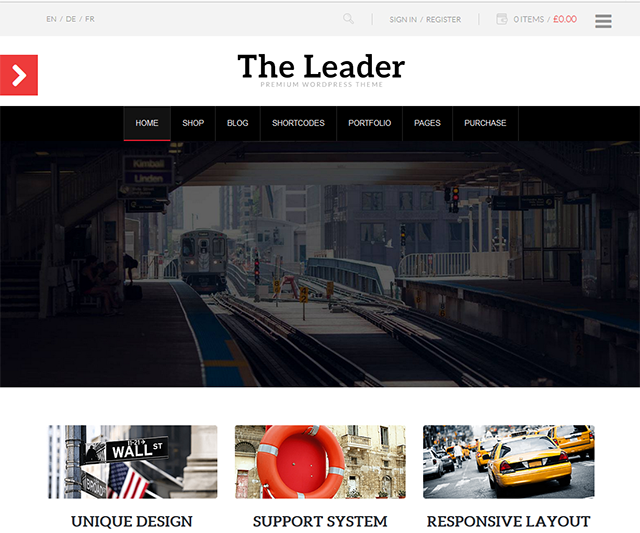 Do you have any advice for novices starting their own websites, any rookie mistakes to avoid?
Create something unique, because at present there are so many similar products…
We don't expect you to spill any trade secrets, but what's the next big thing for you?
To make everything more available for everybody.
Let's assume we're not omniscient… what's the one question you have an awesome answer for, but we did not think to ask?
I think it would be "What is the best in your work?" When customers are satisfied and tell us about it. Then we know that each day, spent on creation of our product, was not spent in vain.
Photos ©: www.8theme.com