Runway Chef by Alyssa Ponticello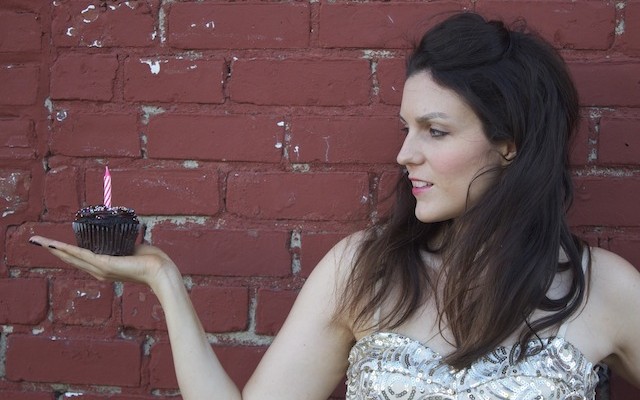 Alyssa is the founder and creator of Runway Chef, a lifestyle blog centered on food and fashion. She currently resides in Brooklyn, NY with her husband, and outside of blogging, Alyssa is a freelance writer and social media consultant. In her free time, Alyssa loves to travel, cook, and entertain with her husband.
Please tell us something about yourself. Is fashion blogging your profession or just a hobby?
It started as a hobby, but I am lucky enough to say that it now makes up a portion of my career (along with social media consulting and freelance writing).
When did you get an idea to launch your own blog and how important is it for you be online?
The idea to launch my blog came in the middle of the ups and downs of job searching, interviewing, and working temp or part-time jobs. I needed to write something that wasn't a resume and I needed a creative place to inspire me and lift my spirits when job offers didn't come through.
Did you have someone help you make the website or did you do it by yourself?
The current site design I created myself, with a little help from my husband, and a friend created my logo. However, I am planning to hire someone when I redesign my site soon.
The right domain name is important. How long did it take you to come up with the domain name for your blog?
My husband and I actually came up with the name (truthfully, he should get most of the credit) one night. We played around with different words for food and fashion until we found the right combo.
What kind of Theme do you use on your blog and what are the "must have" plugins for a blog?
I use a customized Twenty Eleven theme. I like my SEO plug-in, nRelate Flyout, Recipe Card, and Thank Me Later for widgets.
What CMS (Content Management System) do you use on your blog? How hard is it to navigate within your CMS (making a new post, inserting images, moderating comments, etc.)?
I use self-hosted WordPress, although I originally started on Blogger. I love WordPress and find things like creating posts and moderating comments to be super easy. The backend/coding side of the site is a bit more difficult though.
How much time do you spend blogging?
How much time do I spend not blogging would probably be an easier question to answer! If I'm not working on the blog, I'm doing social media, or creating new content, or discussing partnerships and brainstorming future projects, and of course, I'm constantly on Instagram!
How do you promote your blog? Do you use social media channels to attract more visitors to your blog?
Social media is a great way to get traffic to your site and networking is a great way to build a following. I promote all of my posts on social media (Twitter, Facebook, Pinterest, Instagram, Google+) every day, and try to go to at least one event a week.
Is there a way to monetize (make money) through a blog?
There are definitely ways to make money blogging through a combination of hard work, dedication, drive, and having solid content. For me personally, I make money through a combination of ad networks, affiliate links, and partnerships with various companies, as well as doing social media, creative consulting and freelance writing.
Would you encourage other people to make their own blogs?
I definitely encourage people to start blogs, even as just a hobby, it really is a lot of fun and if anything, a great way to make some friends!
Please give us some advice for new bloggers and for people who are still not sure if they need a blog of their own?
The advice I have for new bloggers is to make sure you're doing it for you. Don't start a blog with your only intention being to make money and get free products. Also, don't be afraid of the word 'no', whether it's you saying it to an opportunity that isn't the right fit, or it's a potential client saying they don't want to work with you.
Images © Runwaychef.com