The Cooking Jar Blog by Farah
I'm Farah and I run the cooking blog The Cooking Jar. It's a recipe blog that focuses on easy and intermediaterecipes for home cooks. I focus on things that an everyday person would cook at home and not gourmet, extremely technical recipes that the average person can't relate to. I also like to focus on everyday ingredients, things you can buy at regular grocery stores and are easily available to most home cooks. In each recipe, I try to break down my personal experience, mistakes I made and any technical details to successfully recreate the dish at home.
Please tell us something about yourself. Is blogging your profession or just a hobby?
I started blogging about two years ago and like most bloggers, it started off as a hobby. 99% of our meals were home cooked so I just wanted a way to show off my love for food. It gradually evolved into something more serious one year into it when I decided to make some business decisions. As of now, I would say it's both a hobby and a profession.
When did you get an idea to launch your own blog and how important is it for you be online?
I started 'blogging' around May 2013 and it started as me just wanting a way to show off my dinners to friends. A faster way than passing images back and forth. I ended up making it into a recipe just to fill up the space because it looked so empty with just pics. Back then, I took pics with my iPhone 4s and didn't do editing. I also ended up writing a quick blurb before the recipe, again just to fill space and just in case strangers happened to stumble onto the blog. But I really didn't expect this to happen. It was mostly frequented by friends so I kept on updating it with recipes just for fun. I didn't start tracking my visitors till one year later in May 2014, about the same time I decided to make some business decisions. Back then, I averaged about 5000 pageviews a month. A year or so later I now average about 400,000 pageviews a month. As such, it's really important for me to be always connected to reply to comments, emails and social media to nurture my reader base. There is no real set time for blogging as you're always on call.
Did you have someone help you make the website or did you do it by yourself?
When I started making business decisions for my blog, I decided to spend money on buying a classy food-based template to replace my free template which clearly wasn't working. I currently use the Foodie theme by Shay Bocks. It simplified a lot of the layout for me but I did do some work customizing it to my needs. I guess I'm lucky I learned HTML as a hobby in 2001. It made delving around in the code a little easier. It's all self taught though so anyone can do it if you just spend the time on it.
The right domain name is important. How long did it take you to come up with the domain name for your blog?
The first year I was mucking around, my blog was called 'Cooking Jar and Happy Accidents'. For all intents and purposes, it reflected my theme and philosophy very well but it was just too long for a blog name and url. So the second year, as another part of my business decisions, I decided to shorten it to make it easier for people to remember and re-branded my blog to 'The Cooking Jar'. It took one year in the making and making mistakes before I found the right domain name. This is a VERY important decision for your blog and can make or break it. So always keep it relevant but short and sweet.
What kind of Theme do you use on your blog and what are the "must have" plugins for a blog?
I use the Foodie theme and several of the plugins that are absolutely essential are 'Akismet' to regulate comment spam. The amount of comment spam I get is spectacular and for sanity sake, you really need this. Being a food blog, I also use a pro version of the plugin 'Easy Recipe' which handles the formatting of yourrecipe as well as metadata so you can have better placement on search engines. 'Jetpack' by WordPress is also a good one for miscellaneous functions like popular posts, subscriptions, contact forms and related posts. One of the best plugins to cement your blog's digital footprint is 'Yoast SEO' which handles all your search engine optimization needs. Lastly, because every blog needs it, for security features I use 'VaultPress' to backup my content daily and 'Wordfence' for protection against brute force attacks and more security related issues.
What CMS (Content Management System) do you use on your blog? How hard is it to navigate within your CMS (making a new post, inserting images, moderating comments, etc.)?
The first year I was blogging, I did it on a free blogging platform with a free template. I used Blogger back then. When I started making business decisions I decided to pay for hosting to shift to WordPress and pay for a theme/template. It was the best decision I have ever made for my blog. It's hard to quantify just how good it is because there are so many, many aspects where WordPress as a content management system is just superior overall. Before WordPress it was a general pain to make blog posts and keep track of them. WordPress has a WYSIWYG (what you see is what you get) system which is easy in general but the perk of WordPress isn't so much the ease of posting. It's the ease of managing and keeping track of your content. I cannot stress enough how WordPress changed my blog.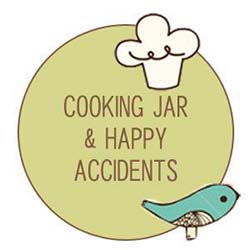 How much time do you spend blogging?
When I decided to make business decisions for my blog and shift to WordPress with a brand new theme and layout, a new SEO outline and new formatting for my recipes, I spent upwards of 13-15 hours a day for 3 weeks straight doing this. I had no rest days. I did the migration and implementation myself so it took a lot of work. Once it was settled, I then threw my energy into improving my overall content which meant learning how to use a DSLR camera for better quality pictures and investing in one, finding my voice in my narration style and deciding what kind of content I wanted to niche in. This took months of full time hours but again, once I got to where I wanted to be, things slowed down.
Now I average about two working days on my blog a week. One for handling new posts and social media blasts and comments following it. And another for administrative work like handling emails, advertisers, budgeting, taxes and general blog maintenance like updating plugins, amending posts etc. So in the beginning, expect a lot of work until you get to where you want to be. I've come to realize that blogging does not give you immediate gratification. You won't see results until months or years later. It's something you just have to keep plugging away at, fueled by passion, until you finally get to where you want to be.
How do you promote your blog? Do you use social media channels to attract more visitors to your blog?
I have the standard social media blast I do after every new post: Facebook, Pinterest, Instagram, Twitter and Google Plus. I'm really not very good at social media because I never managed to be entirely comfortable with the idea of selling yourself. I've found my readers and other wonderful people in the industry tend to spread the word for me through sharing, features and pinning though and this has made a difference for my traffic. Social media channels do make a difference, but only if you're good at it. My follower counts on these channels are slowly building up but it's nowhere near the same range as the great results and turnaround that power social media users send my way.
Is there a way to monetize (make money) through a blog?
Definitely. There are so many ways, depending on how much work you want to put into it. I focus on display advertising with CPM ads which can be left on auto-pilot after the initial setting up, testing and statistical analysis. But there are other ways. Some bloggers do sponsored posts where they promote products for a small fee in their content. I have chosen not to do this for now out of personal preference. There's also affiliate marketing where bloggers promote products and get a small commission per sale.

Would you encourage other people to make their own blogs?
Yes, but with one caveat. Only if they have a passion for what they want to blog about. As I mentioned before, it's not a business where you get instant gratification. It's a lot of hard work and self improvement so you have to have passion to fall back on for when you get discouraged with low visitors and no real results. There are very little cases of overnight successes in blogging world and the market is so saturated that you'll end up being a dime a dozen and you have to be okay with that. So passion is a must!
Please give us some advice for new bloggers and for people who are still not sure if they need a blog of their own?
If you're serious about blogging and want to make an income of it, you'll need to spend money to make money. Get onto WordPress and pay for a theme. Start linking your blog to Google Analytics to track your metrics. Learn all the ins and outs of blogging to fine tune your blog. Keep your layout simple and easy to navigate. Focus on quality content, quality over quantity. Find a niche. Get a good blog name and url, something short and sweet. Invest in anything you will need to be competitive, like a DSLR for image heavy blogs, props for food blogs etc. Learn some SEO. Keep track of your statistics so you can find out what works for you and your readers and how they respond to your content as you publish. Learn about advertising solutions and the difference between CPM and CPC and find out what works best for your readers and what sort of ads to avoid. Learn about ad waterfalling. You'll be building your blog brick by brick, one day at a time so learn to cherish those small wins. And most importantly, HAVE FUN!
Photos ©: www.thecookingjar.com