Kathleen Elizabeth Photography by Kathleen White
Kathleen White is a lifestyle photographer based in West Phoenix. She has a love for capturing the nontraditional, fun, and fresh, details of life, and loves telling stories with her photos. She believes those are the most important things that we all wish we could remember forever. She has been featured in Chic Critique Magazine as well as on blogs such as ProDPI, Girl Hearts Camera, and In Beauty and Chaos. She is also a wife, mother, blogging fanatic, makeup junkie, and dreamer (in that order!).
Please tell us something about yourself. Is photo blogging your profession or just a hobby?
Blogging started as way to post recent photography sessions and has slowly evolved into a place where I post DIY tips and fun personal projects that potential clients would love and relate to. Blogging is now a huge part of my job but it never seems like work at all!
When did you get an idea to launch your own blog and how important is it for you to be online?
I have followed blogs (many different kinds) for as long as I can remember. I wondered what else I could possibly blog about when I do not have a client session to feature. I've learned that the possibilities are endless! I started my blog when I first started my business and while it has definitely taken a turn in a new direction since then, it has been a vital way to stay connected with my readers and clients. If it wasn't for blogging, I wouldn't be able to connect with them on such a personal and real level.
Did you have someone help you make the website or did you do it by yourself?
When I had my first ever website designed I hired someone to do it for me since I had no idea what I was doing. A little over a year after that I really found my style and that is when I switched everything over to one site and completely rebranded. Knowing who you are and what your brand is all about it crucial before investing in a designer. They are absolutely worth it just learn from me and know your style and what you're trying to portray first. Creating vision boards is also really helpful! Now I do a lot of the creative work myself, but you have to start somewhere!
What kind of Theme do you use on your blog and what are the "must have" plugins for a blog?
I use a personalized version of the theme Chambray, which is a ProPhoto 5 add-on theme. Some must have plug-ins for a blog are MailChimp, jQuery Pin It Button For Images, Recent posts, WordPress Editorial Calendar, and Akismet will save your life from spam comments!
What CMS (Content Management System) do you use on your blog? How hard is it to navigate within your CMS (making a new post, inserting images, moderating comments, etc.)?
I use ProPhoto on a self-hosted WordPress site. There is so much room for customization to really make it your own. WordPress is the best platform for me and I find it very easy to navigate.
How much time do you spend blogging?
I try to dedicate at least two full days to blogging. Whether it's sessions or another blogging project, planning is what takes the longest. Taking photos, creating the content and copy, and designing the post takes the longest. Having a calendar (I use the plug-in mentioned earlier!) is great for keeping a schedule and making blogging a normal part of my day.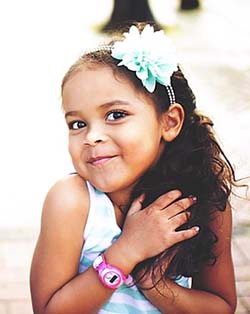 How do you promote your blog? Do you use social media channels to attract more visitors to your blog?
Yes yes yes! Social media is pretty much how my blog reaches people and I attribute it to the growth of my blog. Being a part of communities online is also crucial. There are so many out there on Facebook and Google+ especially. I mainly focus on Instagram, Facebook, and Pinterest for promoting my blog. I use Twitter for tweeting my latest posts but it is not my main focus.
Is there a way to monetize (make money) through a blog?
There are many ways to monetize your blog such as affiliate links, selling ad space, selling products, etc. However I do not want to crowd my blog with ads since that is not the main purpose of my blog. The only way I monetize my blog is using affiliate links for my book of the month posts and any DIY products I wish to promote. It is all personal preference and what goal you are trying to accomplish through your blog!
Would you encourage other people to make their own blogs?
Absolutely! It is such an amazing creative outlet and if you have a true passion and knowledge for something then let it out! There are so many blog types and niches for everyone just be sure to find your voice and remember the reason why you want to start a blog in the first place.
Please give us some advice for new bloggers and for people who are still not sure if they need a blog of their own?
Some people blog because they want an added voice for their business, while others do it strictly for personal reasons and for fun. Find your purpose and voice and remember that passion and originality is what stands out readers. When I started I literally think it was my mom who was reading and commenting. If you are willing to put in the time, the work, and the heart then I say go for it. Don't let others get you down, you can do it!
Photos ©: Kathleen Elizabeth Photography