Letters To Antoinette interview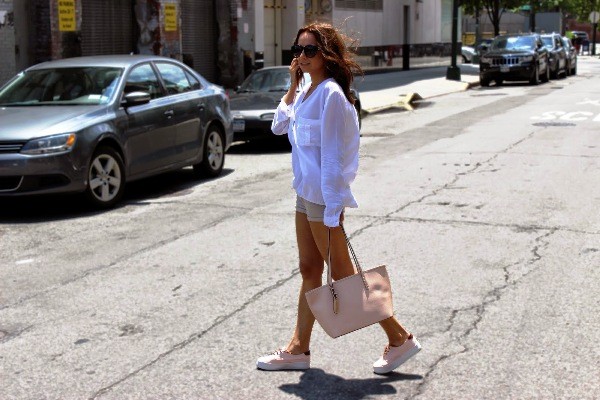 My name is Antoinette, a 24-year old lifestyle blogger with the not so secret passion for fashion. Originally from Bulgaria, today I spend most of my time in New York City pursuing my happiness & dreams. What truly fascinates me are people and their 'life stories' which is actually one of the reasons behind launching 'Letters to Antoinette'. Through candidly sharing a daily dose of my personal experiences I strive to inspire my readers to do the same by dropping me a ltter in the common goal of finding the path towards the ultimate happiness.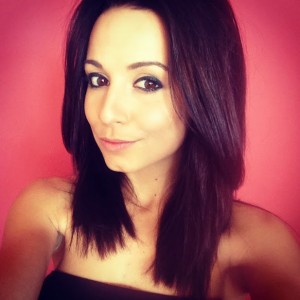 Is fashion blogging your profession or just a hobby?
The day I launched my blog was the day I quit my job. However, even though my family and friends regard it as my profession I regard it as the occupation that brought back the light into my life.
When did you get an idea to launch your own blog and how important is it for you be online?
Five months ago while sitting behind my office desk I received an e-mail from a friend of mine who had recently split up with her long-term boyfriend. Rather than calling I chose to send her a 'letter' through, which I aimed to reassure her and give her some strength. And just like that it hit me – so many people have sought my advice – why not start a blog and be there for everyone who needs me? At this point I was already utterly unhappy at work. Et voila! – I quit. And actually the day I quit was the day LTA was officially launched.
Did you have someone help you make the website or did you do it by yourself?
I came up with the name of the blog and the broad idea of how I wanted it to look. I hired a designer to make this all happen.
The right domain name is important. How long did it take you to come up with the domain name for your blog?
Well, after I came up with the name of my blog I just had to come up with something a bit shorter and easier for my readers to type down. As Antoinette is a quite long name, spelled in French, I decided to use only the first letter www.letterstoa.com . When coming up with a blog name, however, I believe that the bloggers should be both original and cautious. Sometimes the difficult and very fancy titles can actually play a bad joke on the blogger. So keep it simple + add some personality in it.
What kind of Theme do you use on your blog and what are the "must have" plugins for a blog?
There are a few icons that redirect you to my social media profiles – all of them. I believe that that's purely if you want to spread the word and reach out to more people. My theme? After I was trying to find a nice minimalistic layout and I failed miserably failed while doing so, I hired a designer to designe my theme – one that's simple, monochrome, and yet very representative of me.
What CMS (Content Management System) do you use on your blog? How hard is it to navigate within your CMS (making a new post, inserting images, moderating comments, etc.)?
As I started only 4 months ago I decided to go with blogger. It's quite difficult to do your SEO by yourself if you aren't really acquainted with it. If I'd chosen a more sophisticated platform I don't think I would have been able to actually keep up with all that has to be done on a daily basis (you know, the technical side). Depending on how my blog grows – who knows – I hope that one day I'll be able create a website which will lead to my blog.
How much time do you spend blogging?
Quite a lot. 'An indecisive perfectionist' is how I call myself. In this sense I spent quite a lot of time reviewing and editing my photos and articles. I believe that when a reader clicks on your posts what he expects to see is quality. It's in your hands to decide whether you'll be willing to provide him precisely with that. Also, I tend to blog 3 times a week. It's quality > quantity for me. When I feel lack of inspiration I prefer to skip a day of posting rather than do so for the sake of it.
How do you promote your blog? Do you use social media channels to attract more visitors to your blog?
I use mainly Twitter, Instagram and my Facebook page as my main promotion channels. To be a successful blogger you should PROMOTE PROMOTE PROMOTE! The high quality articles go hand in hand with your promotion efforts. One cannot exist without the other. When I cease tweeting for a bit I actually notice that my traffic just goes down quite rapidly. So my advice – start promoting now rather than postponing it for tomorrow.
Is there a way to monetize (make money) through a blog?
Of course there is. Do I make money? Not yet. Will I ever do? Who knows. But the thing is – to monetize your blog I believe you should launch it without focusing too much on the financial side. The readers DO NOT care how much and whether you earn any money through your blogs at all. They come and they'll return because you give them something valuable – information, motivation, you name it. When you do 'your thing' in a great way – more readers will come, your traffic will improve, and companies will start contacting you. But remember – blog your heart out. If you blog for the sake of earning money and are impatiently waiting for the holy grail moment – then, believe it or not, your long-term success is almost out of the question.
Would you encourage other people to make their own blogs?
If someone feels like letting their soul out on paper and sharing it with others – DO IT. My blog helped me recall what my true self was. Through it I met some of my closest friends and with each and every day my love and passion for blogging multiples.
Please give us some advice for new bloggers and for people who are still not sure should they make a blog of their own?
Well, when I wasn't sure whether I wanted a blog – I never made an effort to actually launch it. I was postponing it and I genuinely thought I'd never have the guts to start one. One day, however, when the idea behind LTA was born, I knew I've found my life path and was ready to do all that it takes to pursue it. So be it blogging, teaching, learning, reading, no matter what your passion is pursue it if you feel that that's the thing that will make you truly happy. If you're better at something else don't waste your energy on blogging just because it's cool and fashionable. Rather focus your energy on what you love and what will trigger a smile on your face every time you take a look at yourself in the mirror.
Images © LettersToAntoinette