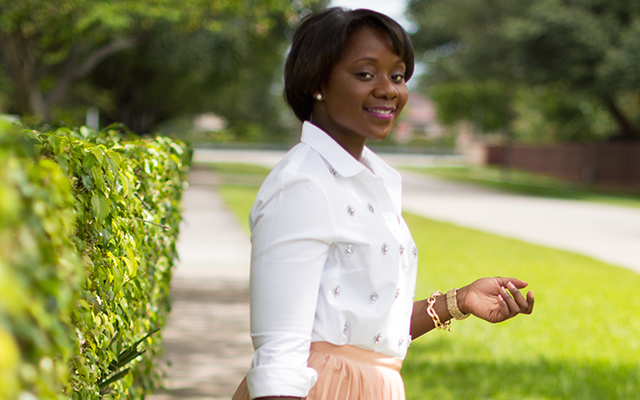 Hey guys! I'm Rachelle, the blogger behind PinkSole.com. My blog is mostly about my personal style with a real life twist. I share what I wear to work, to go out, or just my casual weekend outfits. I've been fortunate enough to collaborate with some great brands such as Lacoste, Aerie, Bloomingdale's, Hollister, Zingara and so on.
Please tell us something about yourself. Is fashion blogging your profession or just a hobby?
Blogging is more of a hobby for me, I do have a full time job but I also blog 5-7 times a week so that would make me a full time blogger.
When did you get an idea to launch your own blog and how important is it for you be online?
After following so many blogs for years and considering I love fashion, I decided that was a good hobby to take on.
Did you have someone help you make the website or did you do it by yourself?
I'm a one woman show, I did everything myself. Thankfully I am very computer savvy and I love programming.
The right domain name is important. How long did it take you to come up with the domain name for your blog?
That was super easy, I love shoes and dream of having my own shoe line one day, and the soles would be pink of course.
What kind of Theme do you use on your blog and what are the "must have" plugins for a blog?
I am currently working with Elegant Theme, must have plugins in my opinions are the ones that display your social media (twitter, Instagram and so on…).
What CMS (Content Management System) do you use on your blog? How hard is it to navigate within your CMS (making a new post, inserting images, moderating comments, etc.)?
My site is on the WordPress platform and is self-hosted. I've been doing this for a couple of years now, so setting up my posts is pretty easy. WordPress is very user friendly in my opinion.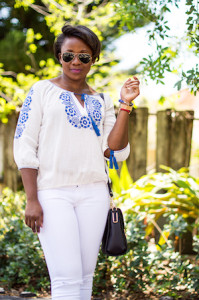 How much time do you spend blogging?
I don't really keep track of that, probably 1 to 3 hours on weekdays (usually before or after work, and 4 to 8 hours per day on weekends).
How do you promote your blog? Do you use social media channels to attract more visitors to your blog?
I use social media (that's a must!), I also engage with bloggers in my category.
Is there a way to monetize (make money) through a blog?
Yes, first by collaborating with brands, ads that are displayed on the site and last but not least affiliated links from the products I recommend to my readers.
Would you encourage other people to make their own blogs?
If you have the time and the drive I say go for it, I say time because to build a readership you need to be consistence as in dedicating yourself to blog x amount of times per week. And not to sugarcoat anything it requires a certain level of professionalism, when you are working with brands you will have deliverables just like any other job. It's just that you have complete creative authority over your blog.
Please give us some advice for new bloggers and for people who are still not sure if they need a blog of their own?
It took me about 1 year to really get into maintaining my blog, so again make sure it is something you would enjoy. Make sure your blog is neat and can easily be navigated, if anything hire a web designer to help you set it up. Have clear photographs, work on your "about me" section, get social and connect with other bloggers (don't' be shy). Also setting up a media kit is important; some brands will ask you for it.
Images © Pinksole.com