Sarah Scoop Blog by Sarah Ruhlman
Sarah Ruhlman is the found and editor of Sarah Scoop.com. She is a lifestyle blogger, television personality and social media influencer.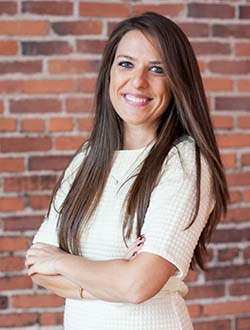 Please tell us something about yourself. Is blogging your profession or just a hobby?
Blogging started as just a hobby for me and after 5 years became a profession. I love being able to give my readers the scoop on all of their favorite things.
When did you get an idea to launch your own blog/website and how important is it for you be online? Did you have someone help making the website or did you do it by yourself?
I am completely self taught. I started my blog because I have always been extremely interested in the online magazine world and wanted to have my own space to share my thoughts.
The right domain name is important. How long did it take you to come up with the domain name for your blog?
People ask me this all the time and honestly I can't remember exactly where it came from. I think it is always wise to put your name or something else that others relate to you in your domain name. This will help you keep your identity online and in the real world.
What kind of Theme do you use on your blog/website and what are the "must have" plugins you would recommend?
I created my own website design, it was so many hours of trail and error, but I think it is a great way to go because it helps you learn to fix things on your own. I would recommend making sure you have social media plugins along with your favorite SEO plugin, these are essential.
How much time do you spend blogging?
For me blogging is more than just a hobby. Between answering emails, blogging, twitter parties, social media influencing and more I spend at least 8 hours a day, sometimes more.
How do you promote your blog/website? Do you use social media channels to attract more visitors to your blog?
Absolutely, social media is key! You can find me on twitter @sarahscoop, instagram @sarahscoop, pinterst @sarahscoop, youtube @sarahscooponline and facebook.com/sarahscoop.
Is there a way to monetize (make money) through a blog?
Yes, I am so thankful for my sponsors and brand partnerships. They are what make having my dream career possible. My favorite way to monetize is working with brands to create fun content for my readers.
Would you encourage other people to make their own blogs?
Yes!! It was one of the best decisions of my life.
Please give us some advice for new bloggers and for people who are still not sure should they make a blog of their own?
I think everyone should start and be consistent. It took me several years to get to the point where I am today. Also, alway believe in yourself. I have had blogging experiences and worked with brands that I had only dreamed about. After a lot of time and hard work those dreams turned into realities. If it happened to me, it can happen to other people, too!
Photos ©: Sarah Ruhlman