Domesticate Me Blog by Serena Wolf
Since graduating from Le Cordon Bleu Paris in 2011, Serena Wolf has actively pursued her passion for food in Manhattan as a private chef, food writer, freelance recipe developer, and blogger. She believes cooking should be creative, experimental, and most importantly, fun. Serena's writing, recipes and photography have been featured on The Huffington Post, Shape.com, ELLE.com, Self.com, and BuzzFeed, among others, and she is currently working on her first book "The Dude Diet" to be published by HarperCollins in fall 2016.
Please tell us something about yourself. Is blogging your profession or just a hobby?
While I started blogging as a hobby, it became my profession about a year ago.
When did you get an idea to launch your own blog and how important is it for you be online?
I first launched my blog back in 2011 while I was at culinary school. It was actually called "Domesticate Moi" given that I was living in Paris at the time. I started it purely as a creative outlet and to keep in touch with my friends and family at home. Honestly, I had no idea anyone else would read it, or that it would become such an important part of my life and career.
Did you have someone help you make the website or did you do it by yourself?
When I first started blogging, I used a template on Blogger. The background was bright pink, the pictures were taken on my old school blackberry (it was bad), and it wasn't the most attractive or SEO-friendly website. When I began to take blogging more seriously, I realized I needed a complete overhaul, and hired a professional web design firm to create my new site using a custom WordPress template in the spring of 2013. Having a clean, easily navigable site has made such a difference in my viewership, and I'm so grateful for the increased functionality and SEO-friendliness.
The right domain name is important. How long did it take you to come up with the domain name for your blog?
For the first couple years I was blogging my domain was www.domesticate-moi.blogspot.com, which obviously didn't make me sound the most professional or do me any favors in the SEO department. Luckily, I had purchased the domain www.domesticate-me.com early on, and when my new site was built, all of my content was migrated to that domain. It's made a huge difference.
What CMS (Content Management System) do you use on your blog? How hard is it to navigate within your CMS (making a new post, inserting images, moderating comments, etc.)?
WordPress makes it so easy to manage content. I've never been the most tech savvy, and their system is pretty much idiot-proof.
How much time do you spend blogging?
In short, a LOT. I typically post 2-3 times a week, and each post can require anywhere from 6-12 hours of work. There are so many steps involved–the cooking, photo shoot, photo editing, writing, etc.—and I'm constantly jotting down blog ideas, and doing promotion. The blog is always on my mind.
How do you promote your blog? Do you use social media channels to attract more visitors to your blog?
I'm a big believer in social media promotion. At first it feels a little odd, but shameless self-promotion is a must. Facebook and Pinterest are two of my largest sources of traffic. I used to be uncomfortable constantly posting things like "here's my new post on xyz," but now I just embrace it. Haters are gonna hate, but you need to do it. Developing an Instagram following is also helpful, and working with brands that have large social media followings is the easiest way to get some exposure for your blog.

With that said, I don't recommend promoting your blog until you have at least 4-5 posts. If you start promoting it and there's only one post, people won't be as inclined to come back or think it's legitimate. (Obviously tell your friends and family the second you have a site becaus they will shower you with compliments, but hold off on informing the general public until you've got some good material on there.) Invite all of your Facebook friends to like your blog's page. (Awkward? Sure, but who cares?) Pin all of your posts to your Pinterest boards. Later on, you can think about joining sites like Tastespotting, Foodgawker, and Tasteologie and submitting your photos (or similar websites in your field). That will also help grow your traffic.
Is there a way to monetize (make money) through a blog?
There are a couple ways to make money through a blog. The first is advertising. This is great, but unless you have a HUGE following, it's definitely not enough to rely on as a sole revenue source. The second is to work with brands doing sponsored posts or acting as a brand ambassador.
Would you encourage other people to make their own blogs?
I would 100% encourage others to start a blog! With that said, it's important to keep in mind that blogging is a lot of work, and you really have to stick with it if you want to build a loyal readership. You may not see substantial traffic for years, so you need to love working on it and be very, very patient.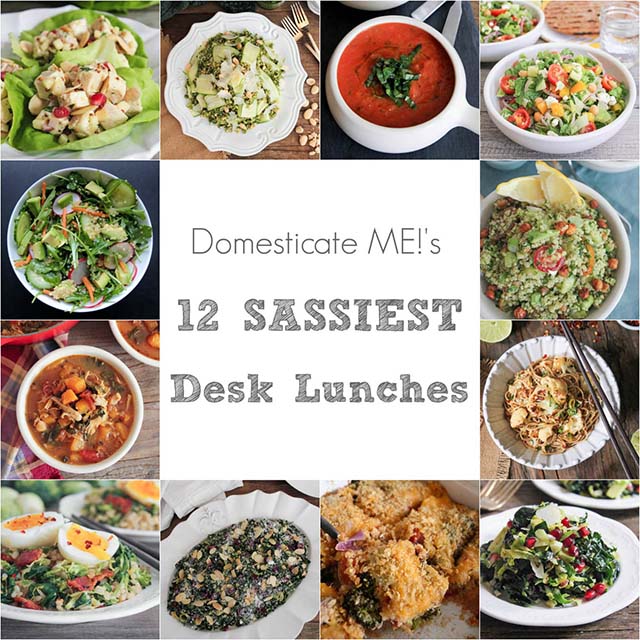 Please give us some advice for new bloggers and for people who are still not sure if they need a blog of their own?
BE YOURSELF. I know this seems obvious, but it's the most important thing on this list. Don't try to emulate other bloggers that you like or write about something that you don't know about or love because you think people will read it. There are billions of blogs and so many of them are generic/boring/sound exactly the same. Get weird, be awkward, and say what you actually think because a conversational voice and honesty are what people will come back for. It may take you some time to get comfortable, but that's totally okay. Re-reading some of my really old posts makes me want to die, and if you look at other bloggers' early posts, you'll see that it takes a while to develop your style.
Photos ©: Serena Wolf