KeySplash Creative Blog by Susan Gunelius
Susan Gunelius is a 20-year marketing veteran and President and CEO of KeySplash Creative, Inc., a marketing communications and brand strategy company. She spent the first half of her career directing marketing programs for some of the largest companies in the world, including divisions of AT&T and HSBC. She is the author of 10 marketing-related books and she owns an award-winning blog for business women, Women On Business.
Please tell us something about yourself. Is blogging your profession or just a hobby?
Blogging is part of my job. I'm a marketer and I use blogging as a way to expand my brand and build my online reputation. I also blog for a number of clients who use their blogs for content marketing purposes.
When did you get an idea to launch your own blog and how important is it for you to be online?
I started blogging in early 2007 and launched Women On Business in November 2007. I started blogging as a way to build my online platform in order to secure a literary agent and publisher for my first book. Today, it's critical for me to be online as it's the primary form of marketing I use for my company, my speaking engagements, and my books.
Did you have someone help you make the website or did you do it by yourself?
I've done both – made my own and hired a designer. Currently, all of my sites and blogs were designed by me using premium WordPress themes.
The right domain name is important. How long did it take you to come up with the domain name for your blog?
WomenOnBusiness.com took me a few days to nail down. I wanted something that used both "women" and "business" and I wanted it to be simple. KeySplashCreative.com is my company name, so that one was a lot easier.
What kind of theme do you use on your blog and what are the "must have" plugins for a blog?
I've used a variety of premium themes from ElegantThemes.com, iThemes.com, and StudioPress.com. Currently, I use the Genesis framework on all of my blogs and websites with premium child themes from StudioPress. My must-have plugins are a social media sharing plugin like AddThis, GrowMap Anti Spambot (to reduce spam comments), Yoast SEO, Subscribe to Comments, and Akismet.
What CMS do you use on your blog? How hard is it to navigate within your CMS?
I use the self-hosted WordPress application. I wrote The Complete Idiot's Guide to WordPress and Blogging All-in-One for Dummies, so I'm very experienced with WordPress. For me, navigating my CMS is very easy.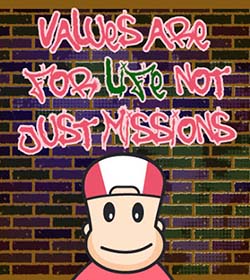 How much time do you spend blogging?
Between my own blog and clients' blogs, I spend at least 25 hours blogging each week (probably more).
How do you promote your blog? Do you use social media channels to attract more visitors to your blog?
For my own blogs, I do share my posts via social media, but that's the only way I promote my content. I write for a lot of websites, so content marketing drives organic traffic to my blogs.
Is there a way to monetize (make money) through a blog?
Absolutely. Advertising is the most obvious way to make money, but you can also sell products through your blog such as ebooks, courses, and so on. You can also use your blog to build your online profile as an expert in your field, which can lead to book deals, speaking engagements, and more.
Please give us some advice for new bloggers and for people who are still not sure if they need a blog of their own.
First, you need to decide what your goals are. If you're considering starting a blog as a hobby, then there really is no reason not to dive in and give it a try. If you're considering starting a blog to support your business, then do it now. A blog helps your website attract search traffic, social media traffic, and more. If you don't have a blog to support your business, you're missing out on an important marketing opportunity.
Photos ©: KeySplash Creative, Inc.