Startup Owl by Will Keyser
Please tell us something about yourself and Startup Owl – when did you get an idea to launch your own website?
I'm Will Keyser an almost life-long entrepreneur (first business at the age of 10, now 76 years-old and a veteran of several others), a startup mentor on three continents, an MBA teacher of entrepreneurship, so no wonder startupowl.com is all about starting new venture creation. The website is packed with info on entrepreneurship and has been growing in content and visitors over the last ten years.
Did you build it yourself or reach out to a designer?
Though the original layout was done for me, mainly my own handiwork; I have made many changes and improvements and added a huge amount of content, working on it, the blog and associated newsletter—a bit every week.
What platform does your blog run on?
It runs on WordPress, as part of my website, and is hosted by InMotion Hosting.
Are you satisfied with it, or looking to change?
It's a bit dated now and not mobile friendly. I want longer visits and more conversions, so I will be using a friend to shift to a mobile friendly responsive design—a bit late in the day.
The right domain name is important. How long did it take you to come up with the domain name for your site?
I started with Work Savvy, that did not say much, but was conceived to accompany a dot ws suffix. Pretty stupid, since it said nothing directly about content. I switched to startupowl in year two, to use the startup word and convey that I am a wise old bird. However, since my company name is now Venture Founders LLC and I own the venturefounders URL, among others, I am wondering about another name switch.
Your website has a blog section – how much time do you spend blogging?
Not nearly enough. Ideally it would be twice a week, but now it's about twice a month, if I remember. My head is full of appropriate content, but my College work, mentoring students and clients, as well as my other occupations contrive to distract me from doing more.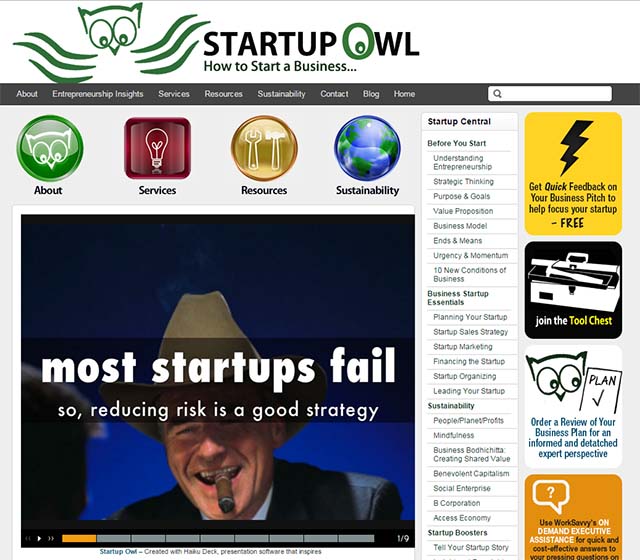 Do you use social media to promote your site? Which social media sites do you consider the most important?
A little bit: LinkedIn, SlideShare, Twitter.
Do you believe there's a formula for success on the internet?
I wish I had one. I rely almost wholly on CONTENT (about a hundred pages), but wish I had many more inbound links, but soliciting them is such a drag. It took me three years to get to #1 on Google for a previous site, largely on the basis of those two. I sold the site ten years ago and the new owner has neglected it and thus it has fallen almost out of sight. I am selling a personal service (guidance in setting up ventures), not fixed products, so have not been drawn to SEM, social or display ads.
Anyone out there you'd like to give a shout out to? A friend, a great resource, etc.?
The book Traction: how any startup can achieve explosive customer growth, by Gabriel Weinberg and Justin Mares.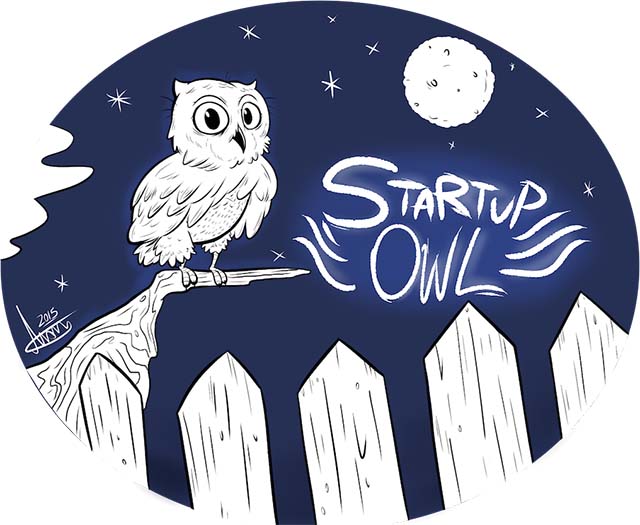 Photos ©: Will Keyser