Is it WordPress? – Free Online Check Tool
FirstSiteGuide is supported by our readers. When you purchase via links on our site we may earn a commission.
Read More
Is it WordPress? – Free Online Check Tool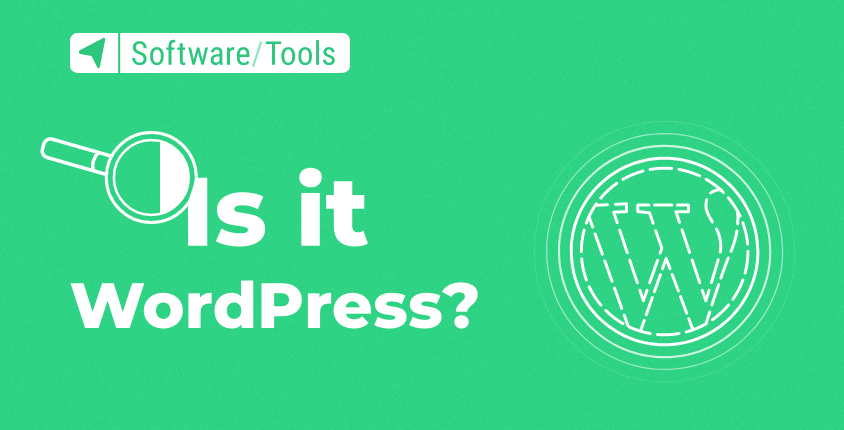 If you've ever asked yourself "is that website using WordPress?" you had to take some time to explore the matter further.
How people check if it is a WordPress website
So many of you did one of the following things:
Type www.example.com/wp-admin/ and see what happens. You can't be sure the results will be accurate, because webmasters often change the installation folder of WordPress and the login URL
Open an image in new tab and check the URL to see if it refers to WordPress (for instance www.example.com/blog/wp-content/uploads/2016/08/is-my-site-running-on-wordpress.jpg)
The easiest way is to search in the footer for "Powered by WordPress" signature
View the web page source (CTRL + U) and try to find any telltale signs of WordPress. Relevant words are also wp-content and wp-admin
 
But do you really need to go through all that trouble? Absolutely not. Now you can quickly check any website with our Is It WordPress free online tool to find out if a site is running on WordPress.
Quickly find out if a website uses WordPress and other details about it. Just enter the domain name and click "Find out"
Some impressive facts about WordPress
WordPress powers almost a quarter of all sites on the web
23% of all new domains in the USA are powered by WordPress
WordPress has officially been translated into 56 languages
71% of WordPress blog posts are written in the English language
WordPress 4.6 alone has been downloaded more than 9 million times
It has tens of thousands of new downloads every day
Just the official repository has more than two thousand themes and 46 thousand plugins