How to Sell Digital and Physical Products Online
FirstSiteGuide is supported by our readers. When you purchase via links on our site we may earn a commission.
Read More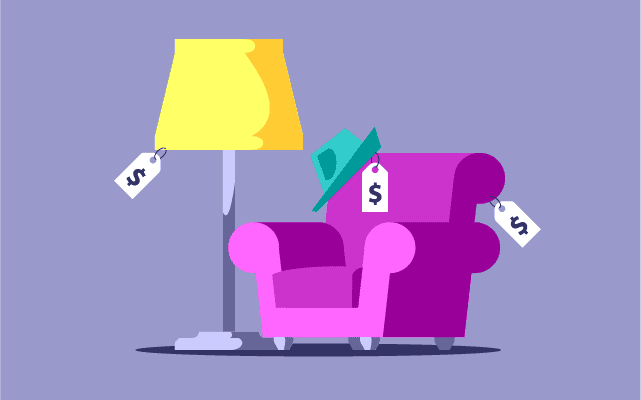 It has become easier to start an online business and make money online that it seems like everyone is doing it. Why shouldn't you when it is quite simple and, most of all, beneficial? It doesn't mean that you need to quit your job to start selling products or services online. You can do both but, to make sure that your online endeavor yields positive results, you need to know what approach to take.
Many people opt for selling both services and products online. If you have decided to sell only products, there is one question that you need to ask yourself before you head off on your journey. Are you going to sell digital or physical products?
Perhaps you want to sell both, in this case, you need to learn about the online world that you are about to enter. Make sure that you do everything in your power to reach out to your target customers and translate your every effort into real profits.
eCommerce
eCommerce businesses have been around for quite a long time, but many people still don't seem to realize its importance and all the benefits that it brings. Many people prefer online shopping, and even those who plan on visiting physical stores to make a purchase tend to browse through different websites first to check products and compare prices.
Thus, eCommerce enables you to reach a global audience and increase your sales opportunities. Having an online store or an online marketplace makes you available 24/7, and anyone can browse and buy your products anytime they want.
There are many eCommerce sites and apps out there, making it easy for people to buy anything they want from the comfort of their homes. Providing consumers with this convenience is the reason why the eCommerce industry keeps booming. And this is why you should start selling products online as soon as you can.
Moreover, eCommerce is a very cost-effective solution, since set up and running costs for an online store are very low. Furthermore, you can scale your business pretty quickly, and there's no need for more office space and more expenses. Pretty much everything works in your favor when you have an eCommerce store. There is a tonne of online shoppers, and you can provide every single customer with a seamless shopping experience.
Online shop solutions
To start selling products online, you need to make a website that includes an online store, of course. There are many online store solutions you can choose from, but some of them stand out from the rest. They offer useful features and easy-to-use interfaces. The following are some of the best and most popular online shop solutions that you can use to start selling your products online.
Shopify
Shopify is one of the most popular eCommerce platforms that has everything you need to sell your products online. It hosts over 400000 online stores, and it even enables you to sell products at a retail location.
Shopify platform allows you to upload as many products as you want, and customize your product list, not to mention that you can track all your leads and conversions. It is easy to use. There are over 100 themes for helping you design your online store, and there are over 1400 plugins to help you improve your store's functionality. It is mobile-friendly, integrates with social media apps, and it provides 24/7 live chat support, among many other useful features.
BigCommerce
BigCommerce also has robust 24/7 support and extensive features for making the selling of your products very simple. It has no transaction fees, as opposed to Shopify, and you can integrate it with social media apps and many other platforms. All the themes this platform offers are mobile-friendly, but the majority of them are paid. Still, all the themes allow you to customize your store and make it unique. They recently introduced a BigCommerce plugin for WordPress to easily merchandise products on any page of your WordPress site.
WooCommerce
WooCommerce is also a popular e-commerce platform, with great features, hundreds of themes, and plugins. It enables you to customize your store inside the WordPress content management system. That means that you need to install WordPress first and then install WooCommerce.
Weebly
Weebly is an affordable website builder that is excellent for creating e-commerce stores. There are beautiful layouts and modern template designs, and you can upload an unlimited number of products to your online store. You don't need to be tech-savvy to build your store with Weebly. Its easy-to-use interface enables you to manage your product inventory with incredible easiness. The platform is optimized for mobile devices and offers 24/7 support.
Shift4Shop
Shift4Shop is another popular solution, an all-in-one store builder that offers the best e-commerce platform for SEO. With 24/7 support and a great selection of free mobile-friendly themes, Shift4Shop has no transaction fee plans that allow for unlimited products, orders, bandwidth, and storage. There are fewer plugins available than other solutions, but they compensate for that with hundreds of built-in features.
PinnacleCart
PinnacleCart is designed for businesses who like more control over their eCommerce storefront. It's a complete solution that allows you to easily build a store and scale it quickly. Therefore, it's the perfect solution for just about every store owner. They are one of the only solutions on the market that allows you to fully customize it to meet the unique needs of your business. Looking for help with customer service or store management? PinnacleCart is for you. Outside of the software, they offer a full suite of services designed to help businesses grow including store management, live chat, customer support, and more.
Differences between selling digital and physical products online
Now that you have an idea of which solutions are best for creating your online store, you can get right on that and pick the best one for your needs. But, before you can get into it, you should explore the differences between selling digital and physical products online.
Digital products are those that you can sell over and over again, without the need to distribute them or pay any manufacturing costs. Since they are in digital formats, all your customers need to do is download them. That means they will receive the requested product in a particular file format stored on their computer or mobile device.
The most sold digital products include eBooks, online courses, software, graphics, website themes, photographs, and artwork.
Physical products, on the other hand, are tangible and you need to send them to your customers after they complete their online purchases. They include merchandise, apparel, and various other products that you need to ship to your clients.
Apart from the obvious distinction between digital and physical products, another difference includes the way they are sold. While you need a typical eCommerce store to sell physical products, you don't need the same kind of store for selling digital ones. All you need is a dedicated website where you will showcase all the goods and make it easy for your customers to buy and download them.
Although these two types of products are different and not sold the same way, you still need to make sure that you provide your visitors with an excellent user experience. Not to mention that you need to provide them with exceptional support whenever they need it.
Marketing online shops and products
Whichever products you decide to sell, you need to market them to reach your target audience and convert them into customers. You need to make sure that people hear about your store. The following are the best ways to promote your online shop and introduce your target customers to your products.
Blogging
Blogging is one of the best ways to promote your business, so you should start a blog once you get your online store up and running. Use your blog to talk about your products and showcase all their features and the benefits that they can provide to the end-users. Create compelling content that will make your visitors want to stick around longer and find out more about your offers.
The key when running a blog is to be consistent and to publish fresh content on a regular basis. Also, you should always enrich your content with visuals, because they tend to engage people more. Include relevant and appealing images in every blog post. You can also make videos for your blogs such as tutorials and testimonials. They will help you engage with your audience and build trust with them.
You should also engage in guest blogging to extend your reach, and connect with influential bloggers in your niche. You never know how strong connections you may make, so it is definitely worth the time.
Social media marketing
Social media enable you to extend your reach globally, so you should establish your presence on channels that are best for promoting the products you offer. Make sure you encourage your followers to share their opinion about your products.
Communication with your social media followers is crucial for building a good reputation. Make sure you reply to all the comments and messages you receive. That will show people that you care about them and that you take everything they say into account. It will make them feel special, which is what will engage them in your brand.
You can also create polls, as well as contests to reward your followers with freebies and discounts. Who doesn't love getting something for free? It will help you spread the word about your business, and it will lead your followers to become your brand advocates.
Email marketing
Email marketing is still one of the most efficient and powerful tools you need to have in your marketing toolbox. It can help you generate more leads and share information about your products. Make sure you have a subscription option on your website, that is, your online store.
Once you build your subscriber base, you can use email to promote new products, sales, offer discounts and promote your blog. There are many ways to increase your blog subscriber base. Make sure you implement them in your strategy to increase your sales and revenue.
PPC (Pay-Per-Click) advertising
PPC advertising is something a lot of people avoid, especially when they are starting out with their business venture. The only reason for avoiding it is the fact that it can sometimes turn out to be a bit expensive. If you correctly set it up, you can be sure that you will get your ROI and increase your revenue.
The greatest thing about PPC advertising is that you can target any desired demographic. It will help you increase your website traffic and attract quality leads, ultimately helping you increase your sales.
Payment gateways
To be able to receive payments from your customers, you need to set up a payment gateway. Payment gateways are like POS terminals at physical stores. Their primary purpose is to verify their clients' credit card details and ensure that you get paid for every sale made in your online store.
Don't confuse payment gateways with merchant accounts, which are necessary for holding the funds before you can have them deposited into your bank account. Payment gateways are there only to approve or decline transactions. They pass credit card information from your customers to a particular merchant. When a transaction is verified, the money gets deposited into your account.
But, there are a lot of payment gateways that don't need merchant accounts. Those payment gateways confirm credit card information on their own. If everything is in order, they transfer the funds from your customers directly to your bank account. Such are PayPal and Stripe, for example.
Although not having a merchant account may seem more inviting, these so-called "modern" payment gateways charge higher fees per transaction. That may not be a big deal if you run a small online store or if you are starting out but, as you scale your business, those fees can grow.
Conclusion
Selling digital and physical products online is not difficult. You can set up your online store in no time and, with effective marketing strategies, you can start earning money round the clock before you even know it. What's more, it can turn out to be quite an exciting endeavor, so there's no reason why you shouldn't do it.
Thus, if you are thinking about starting your e-commerce store, apply the tips mentioned above. Choose the best online shop solution to fit your needs. Make sure you properly promote your online store to reach your target audience and entice them to become your most loyal customers.