How to Sell Your Services Online
FirstSiteGuide is supported by our readers. When you purchase via links on our site we may earn a commission.
Read More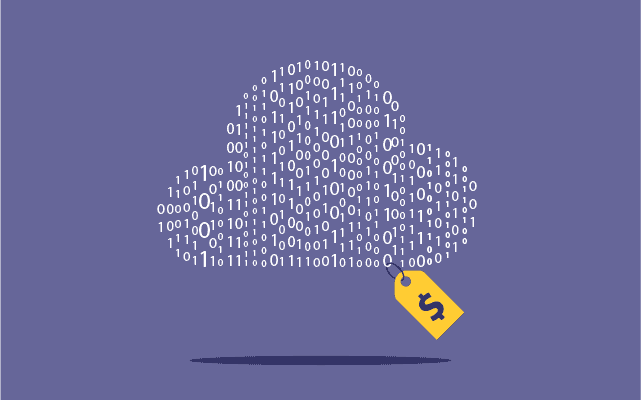 Selling services online is quite like selling products online. You can have an online store for your services, or your website can serve as a virtual business card that will showcase the services you offer.
But, no matter how you decide to design your website, you cannot build it and expect people to come rushing in to check out what you have to offer. You need to take the best marketing approach that will help you spread the word about your services and reach out to potential customers. Only then will you be able actually to sell your services online and generate revenue and ROI.
With that in mind, let's take a look at the basics of selling services online. This article will help you know what you should do to sell services and grow your business.
Establishing an online presence
The first obvious step that you need to take when selling services online is to establish your online presence. As already mentioned, the concept "build it and they will come" doesn't apply here. You need to let people know about your business. That does not mean only making a website and putting your contact information on a page, along with the list of your services.
You need to include a lot of other information that your potential customers will find useful, and that will make them want to buy and use your services. You need to build trust with them so that they will perceive your business as credible and completely worth their time.
There are several ways you can do that:
Testimonials
Testimonials have the power of tapping into people's consciousness and reaching them on an emotional level. The majority of individuals tend to trust other people's experiences with a particular brand, and they rely on them when making their purchasing decisions. Thus, create video testimonials from your previous customers and make them visible on your website. That will help you generate a lot more quality leads that you can convert into customers.
There are apps like Yotpo that can help you generate reviews from customers.
Customer reviews
Apart from including testimonials on your website, you should also allow your customers to leave reviews. That kind of social proof can be very insightful. Not only can reviews let other people know about your services, but they can also provide you with constructive feedback. You can use them to keep improving your services and provide a better user experience.
Search engine optimization
You should delve deeper into the online world by taking advantage of search engine optimization. By optimizing your website for search engines, you will drive a lot more traffic to it and, thus, grow your customer base much faster. SEO is a necessity for an online presence. Its primary purpose is to increase your organic traffic and naturally attract people interested in your services.
You need to remember that using SEO techniques should not be a one-time job. It should be an ongoing process that will help you improve your website and provide your target customers with the exact kind of content they need.
Blogging
Blogging is one of the best ways to establish an online presence and promote your services. As well a good way to engage your target customers with your brand's story. That is exactly why you should start a blog. On it, you will let people know everything about your services and explain all the benefits that they will experience if they decide to use them. You need to make your content relevant, useful, and intriguing. Compel your target audience to stick around longer and find out more about you, and they will eventually buy your services.
Once you get your blog up and running, you need to optimize it for search engines by implementing relevant keywords. That means, find all the terms that your target customers are searching for when seeking information about the services you offer. That way, your online visibility will be improved, and search engines will direct more people to your website.
Finding ways to reach customers
SEO techniques will help you let search engines know about your services so that they can direct people to your website. But, you also need to implement some other ways of reaching customers into your blog marketing strategy.
Social media
The best and most efficient way to do so these days is to establish a social media presence and use social networks to their full potential. Social media networks count billions of daily active users, which is why you should use them to reach out to your target customers. Depending on the type of services you offer, some social networks will work better, while others may not yield the same positive results.
That is why you should conduct a thorough research first. Find out where your target customers are so that you can make sure that you don't waste time and effort on networks that will not do your business any good. Promote your services on channels that your target demographic prefers to use so that your every effort can pay off in the long run.
Networking
Apart from promoting your services on social media, which are exceptional when it comes to engaging your audience, you should also harness the power of networking. Networking will open a lot of opportunities for selling your services and growing your business. Connecting with the right people will help you reach distances that would not be accessible otherwise.
Get in touch with influential bloggers who will promote your services for a freebie, for instance. In turn, you can push their content on your blog and, thus, forge strong relationships that may lead to many useful business connections.
You can also go to networking events and mingle with industry leaders. Face-to-face conversations can go a long way and help you introduce people to your services much better. Find a local networking group that you can join and make sure you attend all the events. You can also use professional online networks, such as LinkedIn, to build solid relationships and connect with some people.
Whichever form of networking you choose to indulge in, the key is to work on building deep and meaningful relationships. Don't just talk about your services and try to sell them. Get to know your contacts, let them know you, and cultivate those relationships before you ask for anything related to business.
Freelancing platforms
Freelancing platforms are fantastic for selling services online, and there is a large number of them available. They can help you extend your reach, as millions of people are using them on a daily basis in the search for the particular services they need.
Whichever service you are selling, you can create your profile on one of the platforms. Include all your skills, qualifications, and experience, and state the value you will provide to each one of your clients. Of course, you need to include your contact information as well, so that those interested in your services can contact you.
The best practices to ensure a good reputation
You certainly know that building a good reputation can go a long way and help you build strong relationships with your clients. When your business has an impeccable reputation, people will put their trust in you easier. They will not be afraid to spend their money on something that will not benefit them.
The word of good reputation can be heard across the world, so creating and maintaining one is vital for your business. How can you make sure that your business becomes reputable and credible, always attracting more and more customers?
The most important thing is to deliver on your promises and provide every customer with exactly what they need. If you say that you are selling high-quality services, you need to make sure that they are actually of the highest possible quality. You need to be able to go above and beyond to please your customers and show them that you are the right person who can meet their needs.
If you receive customer complaints, make sure you act to resolve any issue and help your clients. Don't respond negatively to complaints, but instead be empathetic and show that you care about your customers. Of course, you can never please everyone, but you can treat every customer fairly. It will make even those who were not so happy with your service come back again to do business with you.
The same goes for negative feedback on your website or social media. Always respond and offer the best solutions to every potential problem. That way, you will paint the picture of a professional who cares about customers, instead of only looking to make a sale. You will establish a good reputation that will only keep becoming better.
Consistency is key to building a strong reputation. Make sure you always show the best version of yourself, no matter what kind of client you are dealing with or what kind of a day you are having.
Retaining old customers and building a customer network
It is essential to follow up with your clients and ask for their feedback. It shows that you care about them and want to do everything you can to improve your services. It inspires loyalty and helps you improve your business since you can get a clear insight into the quality of your services and understand how you can implement changes to make them better.
It is great for customer retention, which is crucial for your business growth. You should also show appreciation by thanking your customers for putting their trust in you. Apart from a simple "Thank you" note, you can also send them coupons for discounts for their next purchase, as that is a surefire way to entice them to come back.
Personalizing your customer relationships will help you build a strong customer network. It will help your customers see you as a friend who wants to help solve their pain points and provide them with real value. Adding a personal touch when communicating with clients will help them see you as a human, and it will elicit positive feelings towards your business.
Conclusion
We hope these basics of selling services online will provide you with a way to establish yourself as an expert in your field. It should help you attract your target customers and engage them in what you do.
The most important thing to remember when selling services online is to think of yourself as a product. You are not selling any tangible products, so you need to try to sell yourself to make people trust you and want to do business with you. Whether you are a writer, doctor, real estate agent, fitness instructor, or photographer, you need to show that you are worth your customers' time and money by showcasing your best qualities, providing real value, and delivering on your every promise.