June 6th, 2020
Step by Step WordPress.org Setup Instructions Using Bluehost
This section provides detailed information to help you signup for a web hosting account. We also included screenshots of the pages that you need to go through.
Step One
Use this link to get the special deal from Bluehost. Then click the "Get Started Now" button.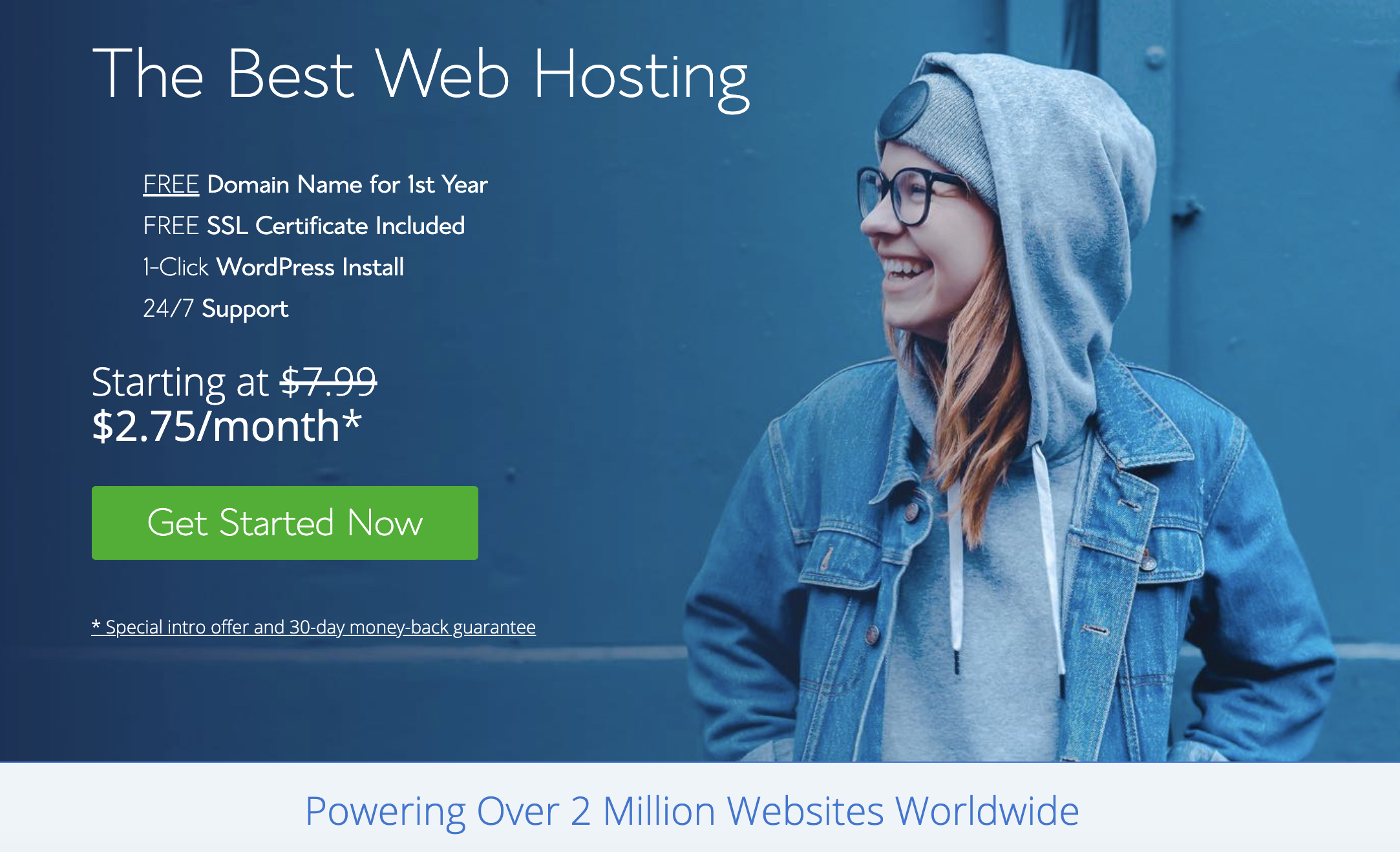 Step Two
You should start by selecting your plan. If this is your very first one, you should go with the basic one – at least until you explore your options. The one called basic should be able to cover all your needs once you get your blog going, and you should consider the prime version once your popularity skyrockets.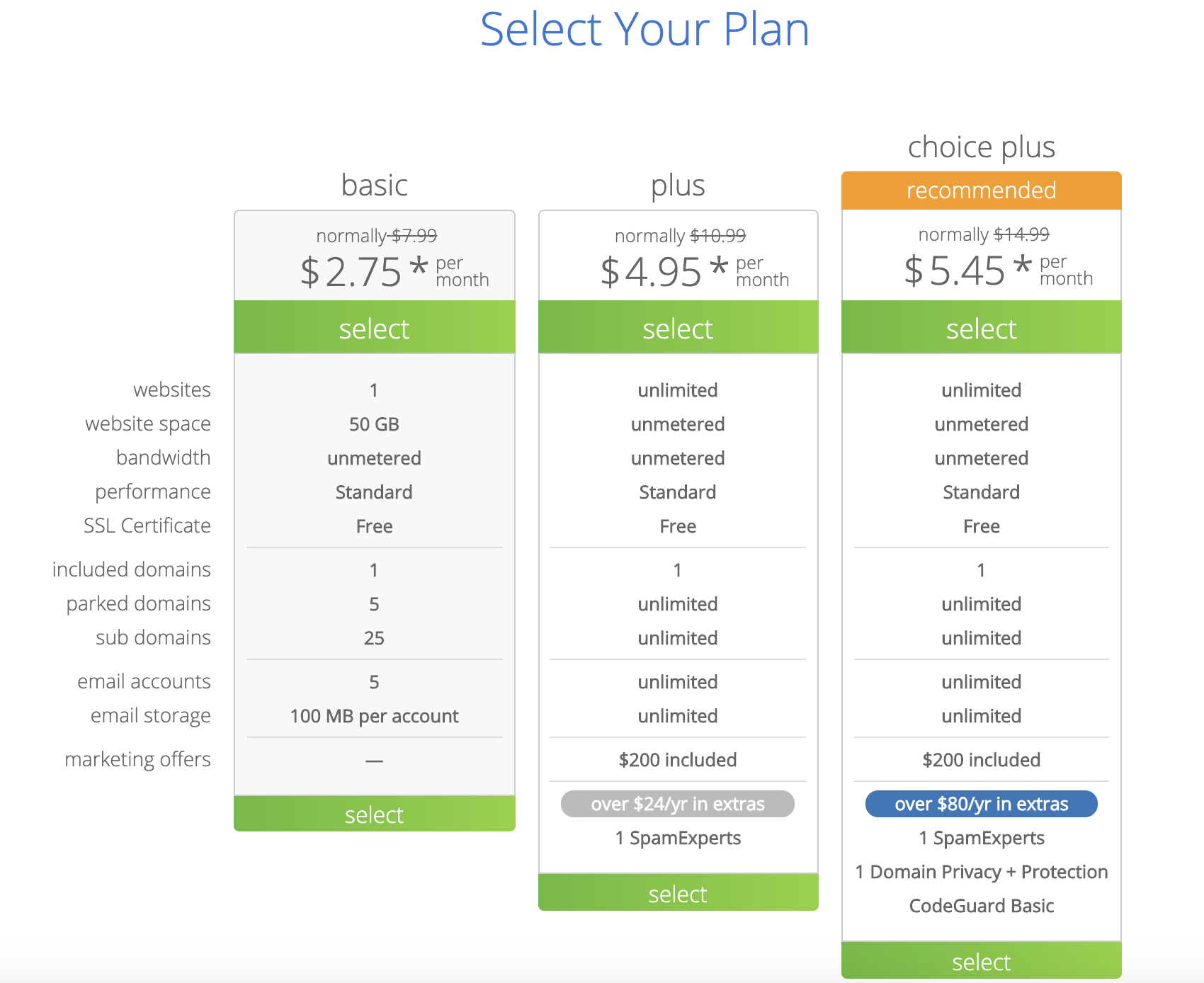 Step Three
Your domain name has an important say when it comes to the future success of your blog, so you should take your time to come up with something new. Just type in a desired domain in this "new domain" box and BlueHost will show you whether it's available or not. If not, it will provide you with a list of similar names for you to choose from.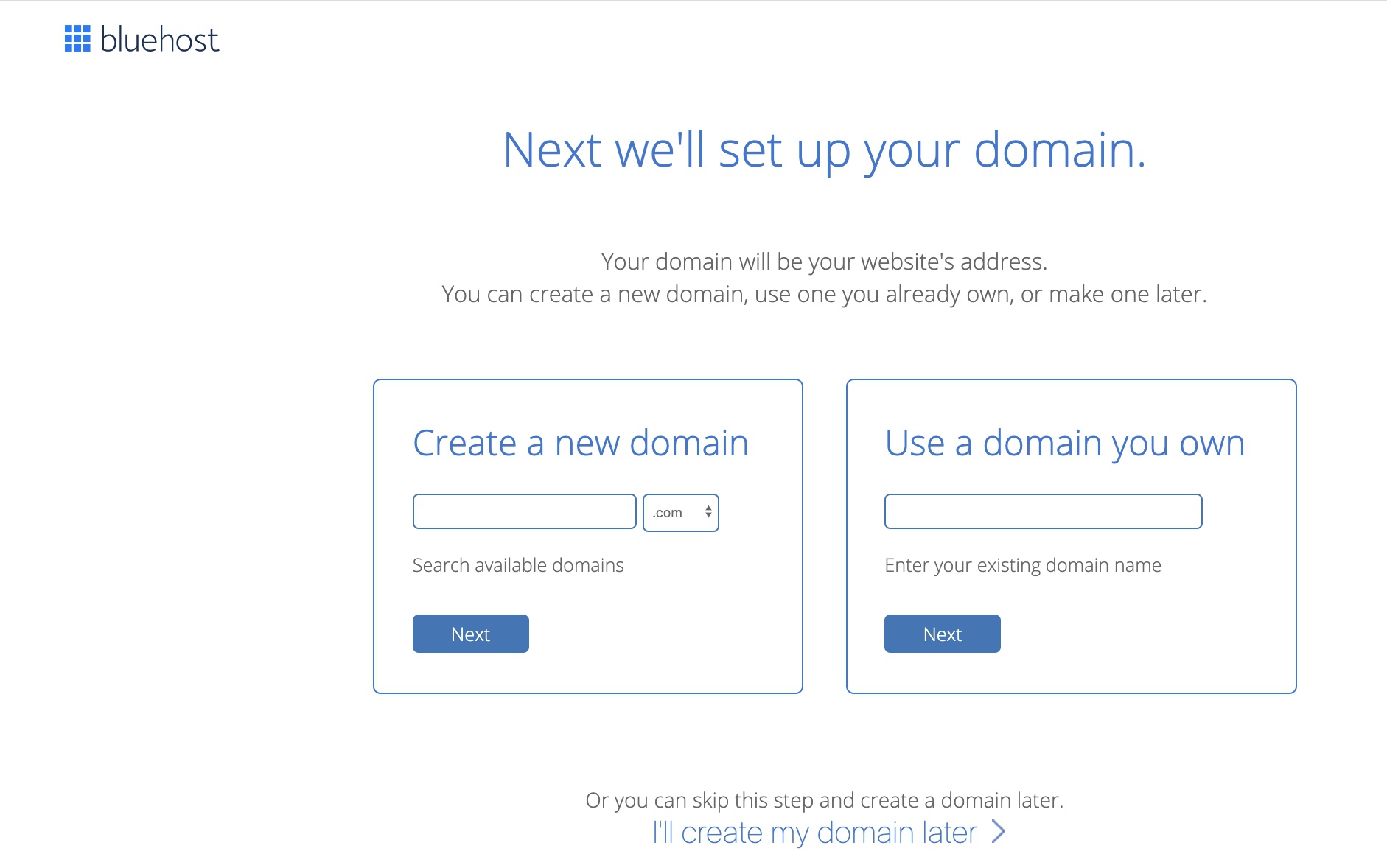 Step Four
After you pick out your domain name, BlueHost will take you to the registration page where it will be required from you to fill in your personal info including the billing data. A couple of minutes is all you need.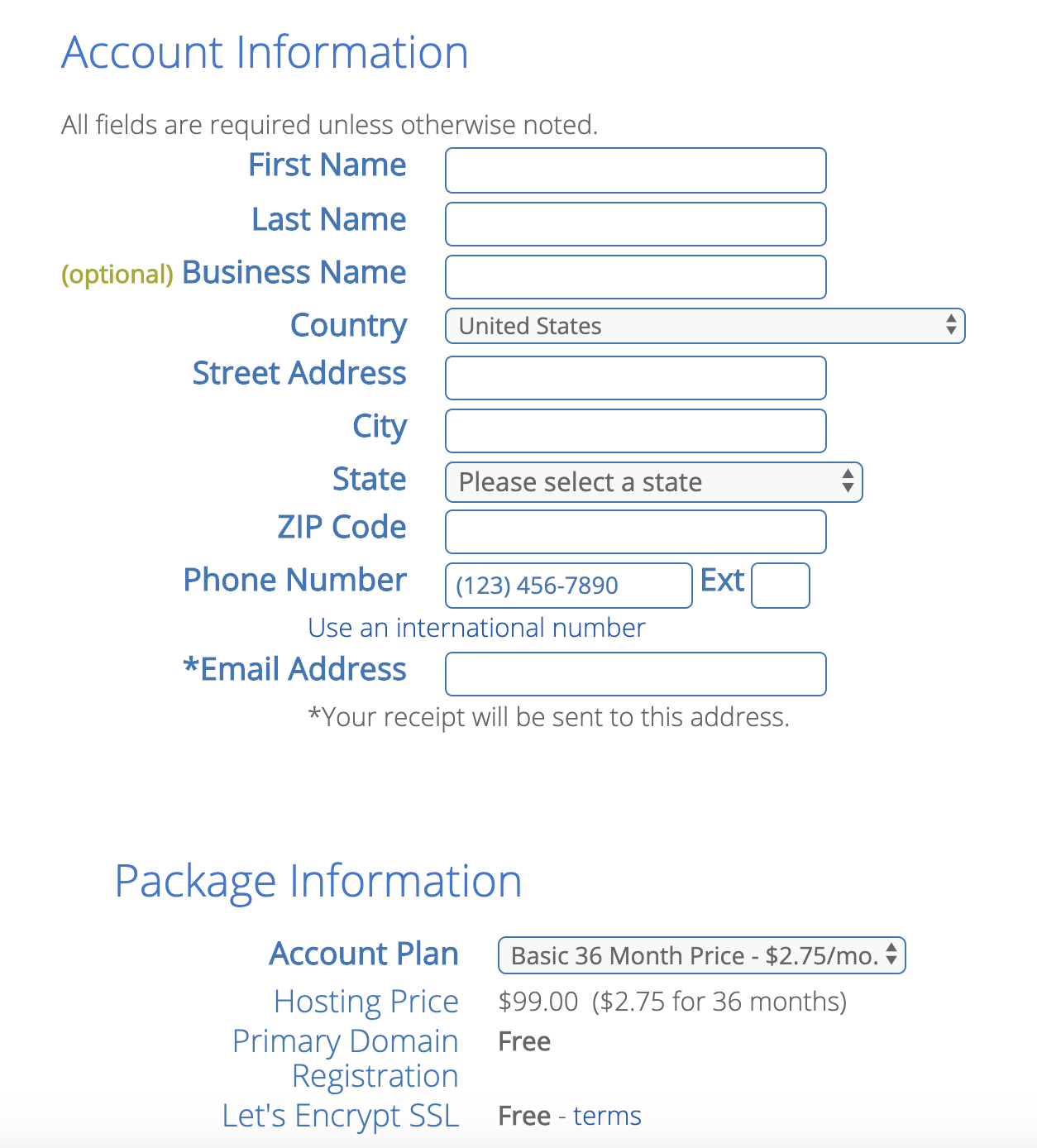 Step Five
Pay additional attention to your hosting options. Obviously, the 12 month package has the lowest price, but the other two are great when you want to make a long term investment. You can feel free to uncheck the rest of the boxes – you can always get them later when you find them necessary.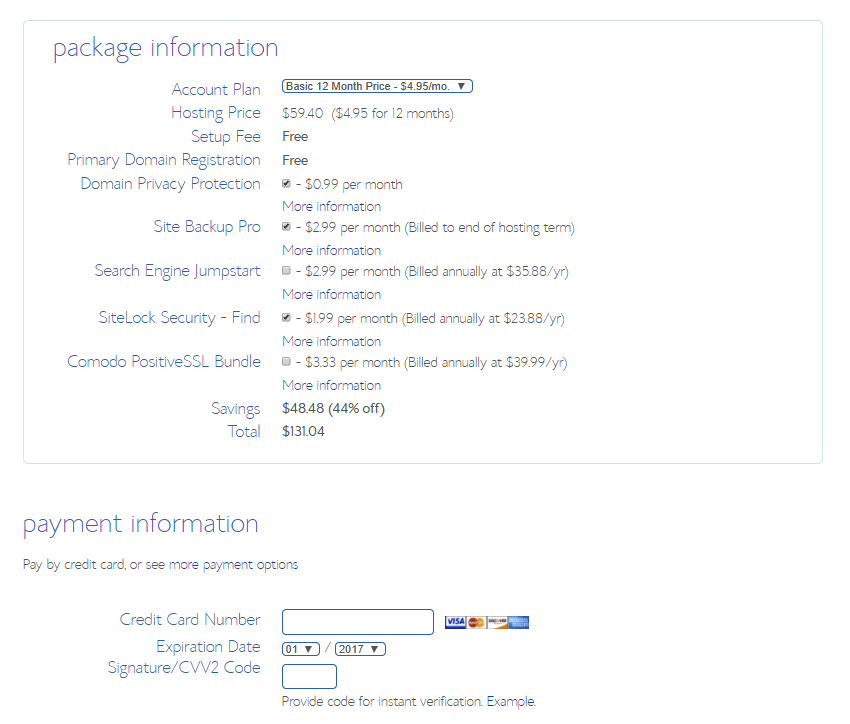 Step Six
After you enter your payment information, you're ready to set your password which will be used for account verification purposes.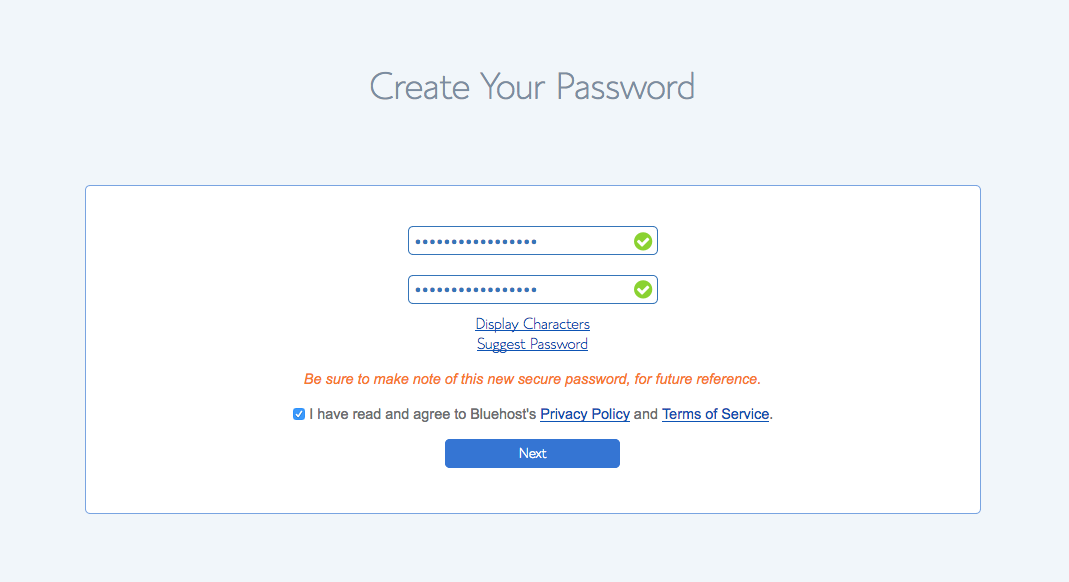 Step Seven
After successfully creating your new password you will be able to login to your account.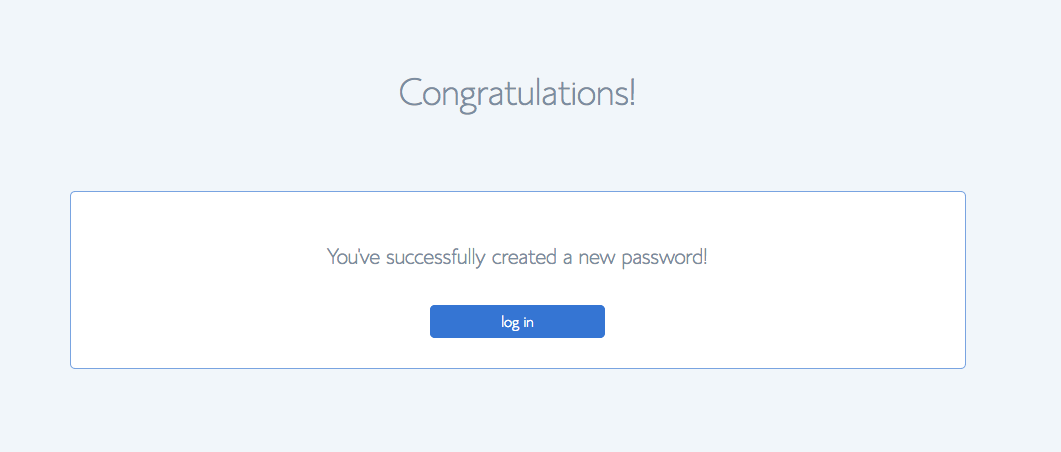 Step Eight
Once you login to your account, you are now able to choose one of the default WordPress themes for your new blog, provided by Bluehost. Keep in mind that you can always pick another theme from a WordPress.org repository.
Step Nine
After picking a theme of your choice you are now ready to create your new blog by logging in into the WordPress dashboard.
Step Ten
Once you login to your WordPress dashboard you will be prompted with the "Welcome" message and you can choose to accept the help provided by BlueHost for selecting the type of website you are about to create. Or, you can always do it on your own.
Step Eleven
If you click on the Bluehost button in the left-hand corner, you will see the page with various tools that are designed to help you create your new site. You can easily launch your site by clicking the "Launch" button and be seen online within minutes.
After clicking the "Launch" button, you will just need to fill the two most important fields for your site. The title and description, which will tell your future visitors what is your site all about.
Now your new blog is ready for launch! Should you need any help with the setup process, we will be happy to assist you, free of charge. Just contact us.