60+ Small Business Ideas for 2023
FirstSiteGuide is supported by our readers. When you purchase via links on our site we may earn a commission.
Read More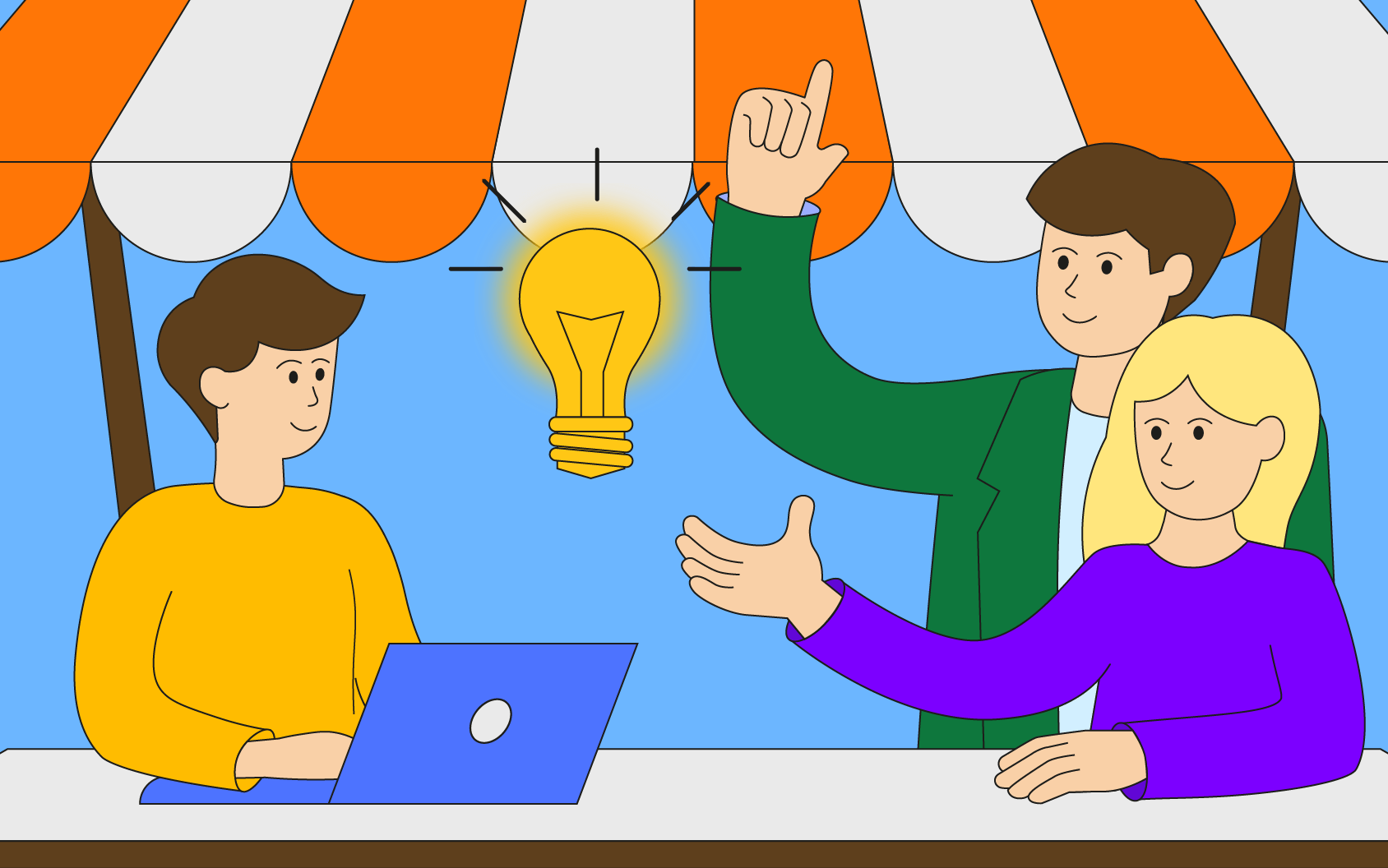 Being your own boss has a nice ring to it, but it requires a lot of dedication and hard work to start a new small business from scratch. You need to be prepared to invest time, money, and effort into your business, but perhaps more importantly, you need to be ready to pour your heart and soul into it. You won't be able to do that if you start a business that you're not passionate about because your motivation will be lacking.
One of the bright sides of the small business industry is that there are 30.2 million small businesses in the U.S. alone and over 99% of all businesses are small businesses.
Developing the necessary skills and obtaining crucial certifications and licenses will come easy when you're starting a business that speaks to you.
To help you explore your options and find an industry that suits you best, we've compiled this list of top small business ideas for 2021. Check it out and use it as an inspiration to set yourself on a path to success.
General small business ideas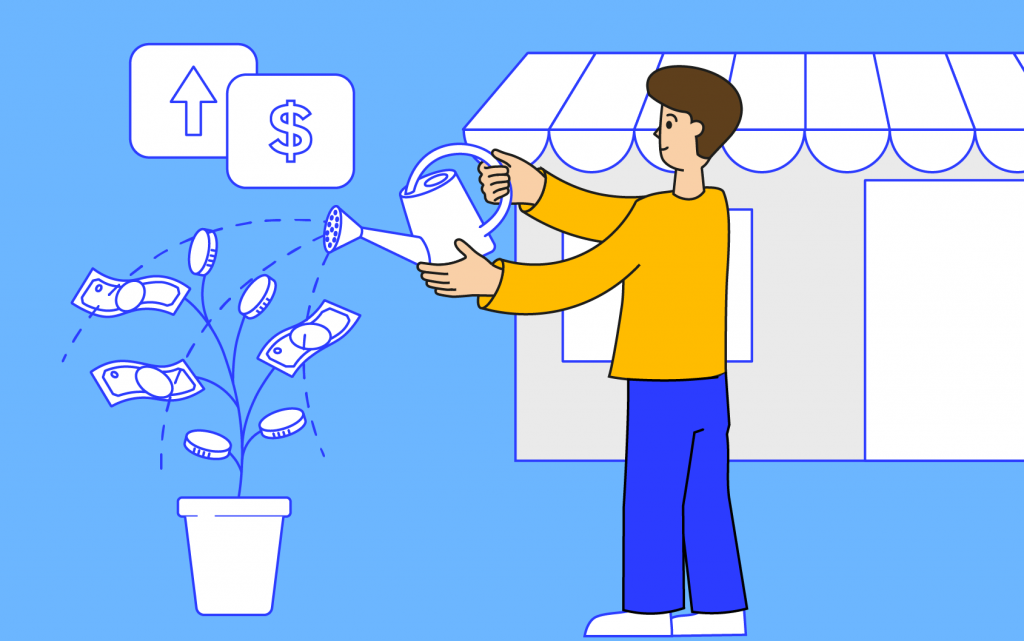 Let's kick things off with a few general small business ideas that can get you started in the right direction. For most of the following businesses, you'll need specialized knowledge and experience, so make sure to take that into account before you set up shop.
1. Handyman
If you're always consumed by your next home project and love going around the house fixing and optimizing things, becoming a handyman might just be the best path for you. You'll need to obtain a license to become a handyman in most states, so you will need some specialized knowledge before you can get started.
2. Personal trainer
COVID-19 lockdowns have had an interesting impact on physical exercise. Although many feel that they've been leading a more sedentary lifestyle, studies suggest that about 33% of inactive individuals and 40.3% of active individuals became more active in the past year. So, if there ever was a time to start a personal trainer business, it's now.
As a personal trainer, you should be quite familiar with general health and fitness. So, you'll need to learn about different physical fitness programs, nutrition, and you'll need some basic medical knowledge.
3. Resume writer
Although the unemployment rates have slowly started decreasing, the pandemic has left many people jobless. We're seeing a constantly rising number of job hunters who need all of the help they can get to land a well-paying position.
As a resume writer, you'd be helping these individuals stand out amongst thousands of job applicants and help them find a position in a tough job market. You'd tailor their resumes to highlight their strengths, write compelling cover letters, and create portfolios that are unforgettable.
4. Garden designer
Everyone wants to improve their home's curb appeal and have a magical fairytale garden that brings a little extra something to their house's Instagram pictures. And now, when everyone's spending a lot more time at home, many are even ready to get serious and start transforming their backyards by themselves. One problem is that not everyone has an inner exterior designer who can create a satisfactory concept for their garden.
As a garden designer, you'd be there to provide a well-thought-out design that's functional and pleasing to the eye. And you don't even have to do the dirty work! Your job would be to simply create functional designs, not do the actual digging.
5. Landscaper
As opposed to garden designers, landscapers actually do have to do the digging. If you have a green thumb and aren't afraid of some physical labor, this could be the dream job for you. You'd spend your days mowing lawns, trimming and shaping hedges, planting flora, and creating natural seasonal decor.
Starting a small landscaping business will require a heftier investment as you'll have to buy your own tools and equipment (and sunscreen!), but it can certainly pay off.
6. Videographer
As a videographer, you'll need to develop several unique skills. You'll need to know the art of photography and videography, have at least some basic editing skills, and be intimately familiar with your equipment.
Since you'll need professional equipment, you'll need to be prepared to invest quite a lot of money when you're getting started.
7. Photographer
Similar to videography, photography requires specialized skills and knowledge. It's in your best interest to start photoshoots with friends and family, enhance your editing skills, and find your preferred styles.
It's a must for any photographer or videographer to create a blog or website and develop an impressive online portfolio. This will help you stand out from the competitors, impress your audience, and generate leads.
8. Car-detailing specialist
If you happen to be a car enthusiast, becoming a car-detailing specialist could be a dream come true. As a car-detailing specialist, you won't solely be running a car wash. You'll be taking care of cars inside and out, which includes washing, waxing, polishing, vacuuming, applying different types of finishes, and more.
If you want to earn a bit more as a car-detailing specialist, you could provide services at your client's location. It does take a bit more work to take your business on the road, but it could be well worth it.
9. Home inspector
Not everyone can be a home inspector. This career requires special education, and you'll need to obtain (and maintain) a license. However, you'd enjoy more flexible hours, a stable income, and a unique working environment.
Make sure to check the licensing requirements in your state before you start thinking about registering your business and setting up a shop.
10. House cleaner
Starting a house cleaning business is one of your easiest options (which doesn't mean that the job itself is easy!). You don't need any special education, and there aren't any strict requirements for getting started.
While you could certainly work with individual homeowners, it's in your best interest to pick up other small businesses as clients.
11. Property manager
Since many property owners rarely live and work in the vicinity of their buildings, they rely on property managers for handling day-to-day tasks like collecting rent, performing minor fixes, keeping an eye on the tenants, and more.
Although being a property manager isn't the most difficult job, it can be quite demanding depending on the property owner, the condition of the property itself, and the tenants. You'll need to be resilient and assertive if you want to start a business as a property manager.
12. Packing services facilitator
As a packing services facilitator, you would be helping others with the packing process when they're moving out. It's a somewhat physically demanding job (if you've ever had to pack yourself, you know what it's like), but it can be pretty interesting. To ensure a continual stream of clients, it's in your best interest to partner up with a moving company that can get you in touch with their own clients.
13. Interior designer
To be a successful interior designer, you need to be artistic, understand different trends and styles, have great interpersonal skills and know your way around Ikea. It would be a great plus if you were familiar with 3D design and rendering as it could help you out, but it's not a requirement.
As always, you can start out by offering your interior design services to friends and family. It's a great way to build up your portfolio and start attracting clientele.
14. Nonprofit owner
A nonprofit isn't exactly what springs to mind when most people start thinking about starting their own business, but it could prove to be a great option. It takes a bit more work to start a nonprofit, as you have to deal with a lot of bureaucracy while you're applying for tax exemptions and trying to meet all of the requirements. However, you'll get a chance to support a cause you believe in and make some money along the way. It's a win-win solution.
15. Tour guide
The tourism industry has been hit hard by the pandemic, but with things slowly returning to normal, becoming a tour guide might just be one of the most lucrative options. If you've always been fascinated by your local history and cultural heritage, this could be the perfect job for you. You'll need to devote much of your time to research and study, which is quite frankly part of what makes this job so interesting.
16. Clothing boutique owner
Becoming a clothing boutique owner could be the first step towards your success in the fashion industry. You can specialize in specific trends and styles, mix and match a little bit of everything, introduce shoes and accessories – there's plenty of room for some fun in this business.
Make sure to impress passers-by with your amazing window displays, put your social media accounts to work to attract an audience, and connect with your community.
17. Event planner
Event planners have their work cut out for them, so you'll need to know what you're getting into before you get started. Only pursue this career if you're well-organized, detail-oriented, and have great interpersonal skills.
You can choose to specialize in specific types of events, like weddings or children's birthday parties, or you could have a more generalized approach if you want to expand your target market.
18. Specialty food store owner
Being a specialty food store owner isn't like running a bakery or a small mom-and-pop store. It requires intricate knowledge of the type of food and drink that you're selling and the utmost expertise. You'll need to carefully choose your suppliers and ensure that every single item in your store is authentic and unique since you wouldn't be a very good specialty food store owner if all of your products were easily available at the local convenience store.
19. Tutor
Tutoring could be an excellent choice for anyone who has expertise in virtually any subject matter. You can find a student willing (or needing) to learn just about anything – maths, violin, a foreign language, coding, history, you name it. Ideally, you'll have the relevant educational background for the topic you're teaching, but that's not always a strict requirement for private tutors. As long as you know what you're doing, you'll be good to go.
20. Consultant
To become a consultant, you will either need the right education or the right experience (with most consultants prioritizing the latter). You can become a business consultant, a sales consultant, an SEO consultant – what matters is that you identify your skills and expertise that can fill a market gap in your area.
21. Food truck owner
Running a food truck is an excellent way to see if you could handle running a restaurant one day. It provides you with plenty of hands-on experience in the food industry without immediately exposing you to the hectic restaurant environment. You'll get a chance to meet your customers, learn how to serve them, get familiar with your relevant local laws and regulations, and experience the market before you make a significantly larger investment and open an eatery or a restaurant.
22. Consignment shop owner
If you aren't ready to devote yourself to a full-on boutique but would still like to be somewhat connected to the fashion industry, you might want to consider becoming a consignment shop owner. You won't have the overhead costs that boutiques have, but you'll be your own boss in an industry that suits you.
23. Caterer
As a caterer, you'll have the opportunity to do what you love most (aka cook), but you'll have a more flexible schedule than a professional chef, and you'll even have the freedom to choose your own clients. Specialize for larger events with a bigger pay-off that happen less often, or commit to smaller events that'll keep you busy throughout the week. Hone your time management skills, perfect your interpersonal communication, develop your own recipes, and have fun!
24. Gym owner
You don't have to be an expert on physical fitness, health, and nutrition to run a gym (although it could be a contributing factor to your success). It's enough to go to a few courses and obtain your certification to get started. Whether you're into weightlifting, yoga, pilates, or kickboxing, you can start your own gym with relative ease.
25. Boutique agency owner
If you have a specialty such as PR or social media marketing, you might have a great future as a boutique agency owner. You would be helping small businesses that don't have the time or money to hire full-time professionals, stepping in to help them along when needed.
26. Coffee shop owner
Although it can be difficult to face off against giants like Starbucks, that doesn't mean that there's no room in the market for small coffee shops that make delightful beverages and provide excellent customer service. Consumers are becoming ever more devoted to supporting small, local businesses, so as long as you create a welcoming atmosphere, you'll keep your coffee shop busy.
27. Moving company
There are only a few things you'll need to start a moving company – good insurance, the right permits, manpower, and a moving van. It can be a physically demanding job, but there's good money in it if you're up for it. The best part is that you can quickly scale your new business up or down as you go.
28. Home staging
Home staging and interior design have quite a few common touchpoints, but they're still vastly different professions. As a home stager, you'd partner up with real estate agencies or individual home sellers to help them present their homes in the best light possible to attract prospective buyers.
You can start a home staging gig on the side, then devote yourself to it full-time as you grow.
29. Dog walker, groomer, or trainer
There's no better career choice for an animal enthusiast than a dog walker, groomer, or trainer. To become a dog walker, you don't need any specific training or education – it's enough to be a dog lover who's willing to learn how to handle each individual pooch.
However, if you want to be a groomer or trainer, you'll need to get a certificate.
30. Vending machine owner
Although Japan has the highest number of vending machines per capita, you don't have to move all the way across the world to benefit from being a vending machine owner. The popularity of vending machines has skyrocketed in the west as well. To make this business work, you just need to find the best locations with the highest foot traffic, and you'll turn a profit in no time.
31. Translator
Translators are always needed in businesses across industries. If you speak a foreign language well enough and have the right certificates to prove it, the world's your oyster!
32. Travel planner
Although people today prefer to travel independently, away from travel agencies, they still need help finding the right destination and hotel and booking the right experiences. As a travel planner, you could help global travelers have the experience of a lifetime wherever they go.
33. Courier service
With good time management skills, a trustworthy personality, and a driver's license, opening your own courier service can be a piece of cake. You can specialize in medical courier service, for example, or you can take a more globalized approach and transport all kinds of packages and documents.
34. Professional organizer
Marie Kondo has been an inspiration to millions of people, and you could take a page from her book and start offering your own professional organizer services. If you have a knack for interior design and like to stay tidy and organized, this could be the perfect career for you.
35. Home care service
With experience in care and hospitality, you have the option of starting a home care business. Your job would be to take care of house-bound individuals, helping them run daily errands or fixing minor issues around the home. If you want to take it a step further, you can obtain a medical license and offer some healthcare services as well.
36. Lawn care service
Slightly easier than a full-on landscaping business is a lawn care business. You'll still need your own equipment and tools, and if you happen to enjoy the work, you can easily scale up and transform it into a landscaping business.
37. Rideshare driver
If you'd like to be your own boss but don't want to bother with starting your own business, you should consider becoming a rideshare driver. It's a great choice for when you want to make some extra money on the side – you have complete control over your schedule, you get to drive around, and you don't have any responsibilities related to actually running a business.
38. Real estate agent
Opening a real estate agency can be a dream come true for many. You'd be helping individuals find their perfect dream homes and navigate the real estate market. However, keep in mind that you'll likely need to complete a course and obtain a license before you can get started. Having your own real estate website is an absolute advantage.
39. T-shirt printing business
A T-shirt printing business can work as a side hustle or as your only stream of income. You don't even need any artistic knowledge or graphic design skills (although you could maximize your profits if you do offer your own designs). You could simply screen-print other people's designs and visuals on blank T-shirts.
Work from home small business ideas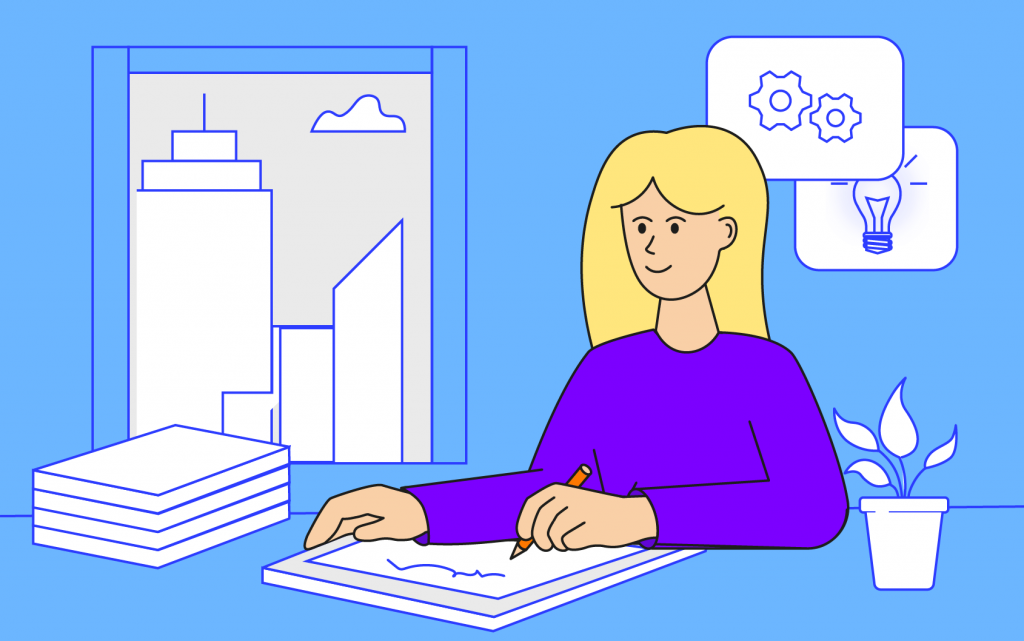 With millions of people transitioning to remote work at the start of the pandemic, it's become obvious what working from home offers. Both companies and employees can enjoy unique benefits such as improved productivity and efficiency. So, there's no reason why you shouldn't try your hand at running a small business from home.
40. Speaking and coaching
With a speaking and coaching business, you'd be helping students and professionals master their public speaking skills, which are necessary for a variety of different fields. The job can easily be done from home as long as you have a room where you have privacy.
41. Sewing and alteration specialist
All you need is a good sewing machine and some skill to become a sewing and alteration specialist. You can start small, offering your services to friends and family, then expand your business as you refine your skills.
42. Personal chef
Everyone loves eating delicious, healthy foods, but few people have enough time to devote to cooking. And that's precisely where you can come in with your fantastic cooking skills and offer your services as a personal chef. You can specialize in specific cuisines like Italian or Japanese, specific diets like vegan and vegetarian, or just offer a variety of different foods and meals. Again, having your own food blog will definitely help you promote your services.
43. Massage therapist
To become a massage therapist who works from home, you need a few things – a certification that's valid in your city and state, a comfortable massage table, and a clean, peaceful room where you can work without distractions. You might also want to invest in a portable massage bed if you want to offer your services at your client's location.
44. Crafter
With good social media management skills and some talent, any crafter can turn a profit while working from home. Novelty handmade items like jewelry, accessories, home decor, and more are increasing in popularity by the day.
45. Bed and breakfast owner
Every state has different requirements for bed and breakfast owners, so be sure to check which licenses you'll need before you start your business. And once you do get started, analyze your target market and assess what kinds of guests you can expect, then customize your services to suit their needs.
46. Daycare owner
Good daycares are incredibly hard to find these days, so you would likely be filling a large market gap by offering daycare services at your home. Of course, you'll need a license that's valid in your area, good insurance, and you'll need to meet unique inspection requirements when you get started.
47. Pet sitter
If you're not good with kids and don't think that being a daycare owner would suit you, maybe you could try your hand at pet sitting. The main requirements are that you're responsible, trustworthy, and an animal lover. You could take care of other people's pets while they're away on vacation or daily while they're at work.
48. Candy seller
Having a candy seller in the neighborhood is a dream come true. If you know how to make delicious candy and are generally considered a trustworthy person in your area, you should have no trouble attracting customers and turning a profit as a candy seller.
49. Baking
You'll find yourself always busy with a baking business in your home. You can specialize in sweet pastries, savory goods, or even both. If you want to expand and improve your profits, you can combine your love of baking with a catering service and offer both.
50. Homemade popcorn business
Considering how long we've all been social-distancing and staying away from large public gatherings, everyone wants something to remind them of the good old times and simple activities such as going to the movies. And you can't go to the movies without buying a large batch of popcorn to snack on.
So, trigger everyone's nostalgia and start a homemade popcorn business. Make things a bit more interesting by including unique flavorings and seasonings.
Online small business ideas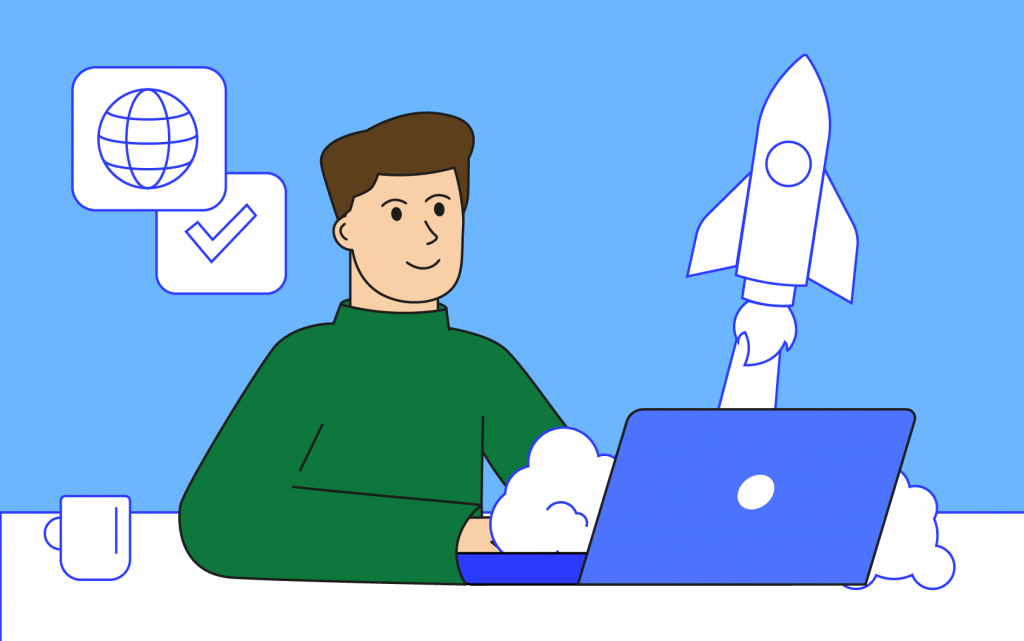 Finally, if you want to run your own small business but don't want to deal with a lot of face-to-face interactions, you could simply take things online. Fortunately, you have plenty of options when it comes to online small businesses.
51. Freelance developer
Everybody needs high-quality web development services, from a small mom-and-pop store owner to the CEO of a Fortune 500. If you have the necessary technical skills to be a freelance developer, you'll have no shortage of clients.
52. Freelance graphic designer
As a graphic designer, you would be developing web design, blog designs, and a wide variety of visual concepts for anyone who needs them. While traditional graphic designers do need at least a bachelor's degree, it's not absolutely necessary if you choose to be a freelancer. Your work will speak for itself.
53. Social media manager
The average person doesn't need anyone else to handle their social media accounts, but large companies and social media influencers cannot stay on top of all of their accounts by themselves. If you're organized and know your way around different social networks, you could have a bright future as a social media manager.
54. Audio or video editor
Just on YouTube, there are about 50 million unique content creators and the platform has 3.99 billion visits per month. With the rising popularity of platforms like TikTok and an increasing number of podcast listeners, everyone wants to try their hand at audio and video content creation, but few want to devote hours of their time to editing it all. So, as an audio or video editor, you could be filling a large market gap.
Keep in mind that you do need a specific skill set to be good at it, but with a short course, you could master the basics in no time.
55. Freelance writer
If you have great writing skills, you could find success as a freelance writer. You'd be creating written content such as blog posts, articles, even simple website copies and make quite a profit. If you know the basics of SEO, you could increase your rates and live quite comfortably as a freelance writer. 
56. eCommerce store owner (Dropshipping)
2020 has proven just how resilient eCommerce stores are. It's estimated that over 93% of global internet users have purchased products online, so if there ever was a time to join this market, it's now. You can start an eCommerce store or have a business that's just as lucrative by offering a dropshipping business model. It takes a lot of dedication and hard work to succeed as an eCommerce store owner today, but it's well worth it.
57. Personal assistant
If you want to be in charge of your own schedule while maintaining someone else's, the life of a personal assistant might be just the thing for you. You won't be tied to the office, and you can enjoy a more flexible work environment.
58. Online dating consultant
By 2024, over 280 million people worldwide will be using online dating services. But, just because online dating is so popular doesn't mean that everyone knows how to make it work. So, if you're a relationship expert and know your way around dating sites, you'll find easy work as an online dating consultant.
59. Data entry clerk
All businesses today rely on data, but few want to handle raw data by themselves, so they hire remote data entry clerks to handle this critical process. You don't need any specific skills to become a data entry clerk – if you have basic computer skills and are good at typing, you'll find this job a breeze.
60. Voiceover artist
You could have a lot of fun as a voiceover artist. Depending on your talents, you could find work as a voiceover artist who does video or podcast intros and outros, you could offer narration services for video tutorials, or even do work for audiobooks.
61. Online bookkeeping
If you want to experience more freedom than traditional accountants and bookkeepers have, you should try your hand at online bookkeeping. The job is pretty much the same, so you'll need the right educational background, but you'll be able to do it remotely, wherever you are.
62. Transcription service
Finally, if you're a fast typer and have excellent listening skills, you could start your own online transcription service. You could transcribe recordings of interviews, offer medical transcriptions, provide podcast transcriptions, and more. It's not the best-paying job at first, but it can certainly pay off in the long run.
Conclusion
Being your own boss and starting a small business isn't easy, but as long as you're dedicated and resilient, you'll stand to gain from it. There's a wide variety of services you could be offering. However, it's important to assess your skills and talents and do some market research before you start.