The Best DIY Blogs To Follow
It's our pleasure to present our list of 72 very best DIY blogs out there on the web today based on the total number of their social media followers, their Alexa rank, and SemRush rank.
These are the best of the best of the DIY crowd, at least until someone does it better. And it doesn't matter what "it" happens to be, you can learn how to do it starting right here.
First Site Guide knows there's only one best way to do things: Yourself. Maybe with a little helping hand here or there. In other words, we're of the, "Teach a man to fish . . ." mindset. And it has never been easier to teach yourself how to fish than it is today.
For that matter, it's never been easier to teach yourself how to crochet, fix a leaking pipe, cook borsch, change your oil, speed read, train for a marathon, or, really, anything than it is today. You can learn how to start your own blog today from our guide.
Each, any, and every skill is just a Google search away. And that's pretty cool. Scratch that, it's really cool. It's super cool. It would be a shame to waste an opportunity like that by letting everyone do everything for you, right?
Lucky for you, one thing you won't have to do yourself is find a list of the best Do It Yourself blogs on the net. Why not? Because we did it. All by ourselves.
p.s. In case we missed your favorite DIY blogger feel free to submit your suggestion through our contact form.
List of All DIY Blogging Experts
Sort By Metrics
Updated: April, 2016
by Melissa
Social Media Followers - The total number of followers combined from the following blog's social media profiles: Facebook, Twitter, Pinterest, Instagram and Google+.
32995
Alexa Rank -
Alexa's Traffic Ranks
are based on the traffic data provided by users in Alexa's global data panel over a rolling 3 month period.
380899
SemRush Rank -
SEMrush lists
the most popular websites ranked by organic traffic coming from Google's top 20 organic search results.
232846
This blog is about bringing out the charm and potential in our homes and families, with a bit of nonsense and good deals scattered here and there.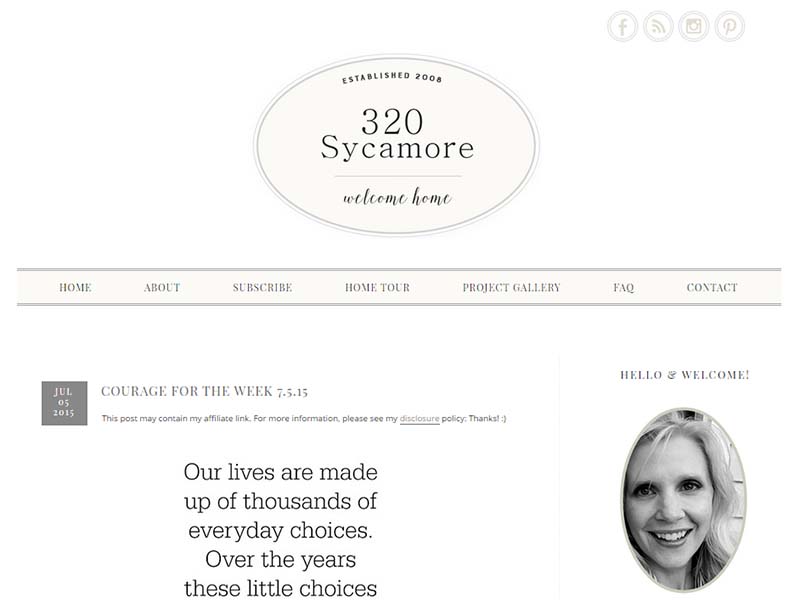 START YOUR OWN BLOG
This guide is an introduction to mastering the art of blogging. It provides easy to follow steps to start, maintain, and grow your blog.