The Best Mom Blogs To Follow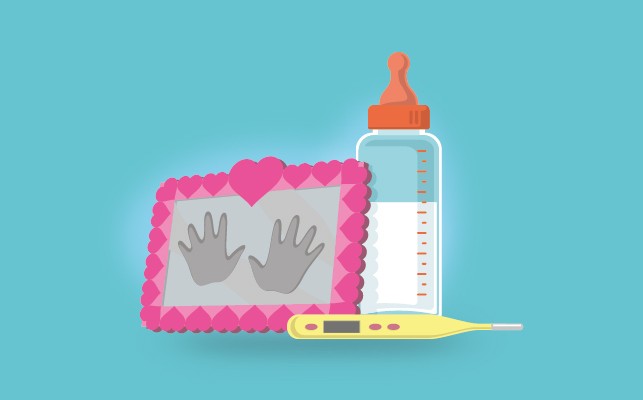 It's our pleasure to present our list of 58 very best mom blogs out there on the web today based on the total number of their social media followers, their Alexa rank, and SemRush rank.
Some people say moms have the toughest jobs in the world. Some people might dispute that, but First Site Guide suspects most wouldn't dispute anything about it in front of their own mothers. If nothing else, it's a pretty big commitment. The internet has made it possible for parents all over the internet to talk about parenting, and what it's like to be a mom.
Whether it's because moms need an outlet to vent, to brag about how awesome their kids are, or simply to ask for help and give advice, there are an awful lot of mom blogs. New ones start up every day, and our blogging startup guide can help with that, but mom blogs can be tricky. Most die pretty quick, because running a blog is a little like having another kid—except this one you can abandon without any legal repercussions. Life happens, and life tends to happen a lot to people trying to raise other human beings.
Still, we've found a few mom bloggers that have not only stuck with it, but raised the blogging equivalent of Harvard graduate, Air Force fighter pilot, Olympians. Check out their blogs to find out how to get mom blogs right!
p.s. In case we missed your favorite mom blogger feel free to submit your suggestion through our contact form.
List of All Mom Blogging Experts
Sort By Metrics
Updated: May, 2016
by Joanna
Social Media Followers - The total number of followers combined from the following blog's social media profiles: Facebook, Twitter, Pinterest, Instagram and Google+.
339670
Alexa Rank -
Alexa's Traffic Ranks
are based on the traffic data provided by users in Alexa's global data panel over a rolling 3 month period.
19012
SemRush Rank -
SEMrush lists
the most popular websites ranked by organic traffic coming from Google's top 20 organic search results.
9232
This is a great daily women's blog that covers fashion, beauty, design, food and motherhood.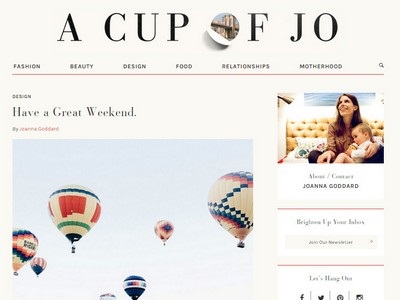 START YOUR OWN BLOG
This guide is an introduction to mastering the art of blogging. It provides easy to follow steps to start, maintain, and grow your blog.