Vector Image Creation and Editing [Cheat Sheet]
Today, we can distinguish between two types of graphic files – rasters and vectors – and today, vectors are far more popular and reliable in the field of graphic design. Vectors are used for logo design and branding, motion design and animation, information design, infographics, etc.
There are numerous reasons why vectors are so reliable. They are small files with simple image details and they have a great scalability range without quality loss. You can draw with high precision and you can edit figure elements independently.
Of course, there are also drawbacks for relying on vectors, like the difficulty of transmitting photorealistic images, or compatibility with vector editing software, and you are very limited in terms of visual effects. However, positives strongly outweigh the negatives in this case, which is why vectors are widely used and appreciated, mostly due to their unrivaled efficiency. So, if you are interested in getting a job in the area of graphic design, you can start with mastering vectors. You should also try Vectr, a free vector graphics software. It's a simple web and desktop cross-platform tool to bring your designs into reality.
Since, it's not something you can finish or learn overnight, we have decided to help you out. Our team has prepared a quite useful cheat sheet. We want to aid those who are curious and willing to learn, and who are passionate about graphic design. Our cheat sheet contains all the essential information related to vectors, which will give you a good head start and ensure that you are picking up new things at a rapid pace.
You will be quite surprised when you see just how useful vectors can be and in what creative ways they can be used. It is a skill that is widely requested in today's market and you'll be able to find a lot of clients as a freelancers who specializes in vectors.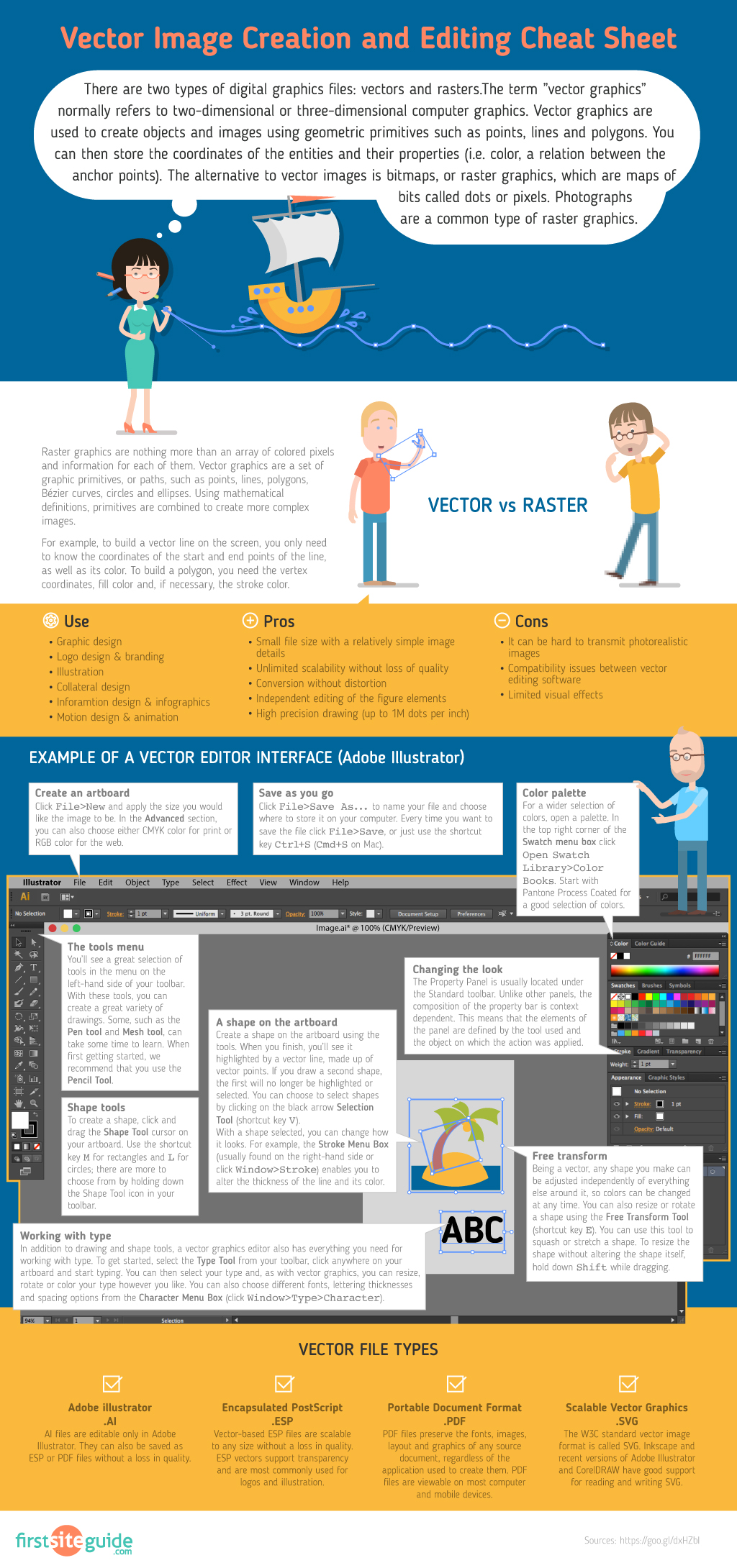 Feel free to use this cheat sheet on your site