What is Interactive Voice Response (IVR)?
FirstSiteGuide is supported by our readers. When you purchase via links on our site we may earn a commission.
Read More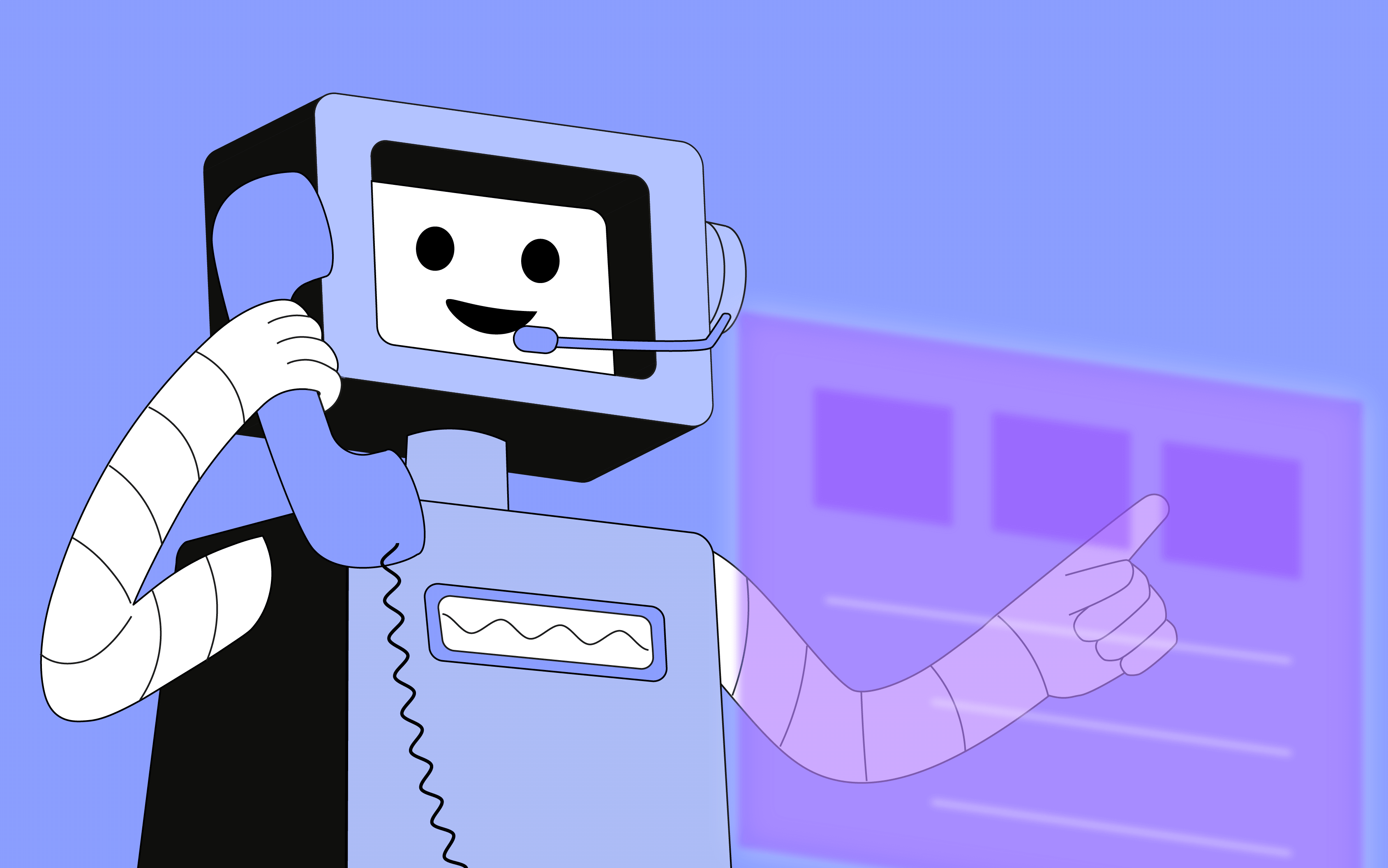 Communication is vital in modern business, and companies must interact with their customers flawlessly through multiple channels to achieve success. Even though phone calls are no longer the most popular way of contacting a business, many consumers still prefer phone conversations over chatting or emailing.
This importance is especially true if you're running a business that relies on phone support such as a call center. However, many other organizations can benefit from a robust phone system, and Voice Response systems, or IVR systems, are among the most common choices today.
But what makes these systems different, and what kind of benefits do they offer compared to typical phone lines? These are just some of the questions that we will answer here.
IVR explained
An Interactive Voice Response system is an automated platform that offers text-to-speech, pre-recorded messages, and dual-tone multifrequency interfaces. These features combine to allow customers to access information over the phone without talking to agents.
When the IVR system can't provide the required information to customers on its own, the call is routed to an appropriate company representative that can help. These systems combine telephony and computer technologies to reduce wait times, improve customer satisfaction, and improve call flow.
IVR technology was created in the 1990s and was a huge hit. Even now, modern companies can utilize this technology to improve their operations.
How IVRs work
A typical IVR system has three crucial components: a TCP/IP network, multiple databases that supply data to IVR applications, and a web server where applications are located. These three components are the basis of most IVR systems.
Natural language IVR systems use speech recognition to understand what customers are saying. Some IVR systems offer direct dialogue capabilities that can give automated voice answers to specific questions.
The most common IVRs are touch-tone placement systems that require users to use the keypads on their phones to locate the applicable information. For example, the machine might say, "press one if you need information about our prices".
These are the core functions of these systems, and some solutions have combined capabilities. The process is simple: a customer calls a number and receives a pre-recorded message from the IVR. Once they've heard the message, they can use the menu to get to the next step and acquire relevant information. If unsuccessful, they can be routed to a human agent.
Main uses of IVR
Companies use IVR phone systems to provide efficient customer service while saving money. Most issues are simple and can be resolved by a computer, leaving more complex customer issues to human agents.
In general, IVR tools are used by contact centers or companies for routing calls based on customers' decisions. With these choices, the organization on the receiving end of the call can determine what type of guidance that the customer needs.
For example, someone might be directed to a technical support team, the financial department, or customer relationship management if someone has an issue. These solutions are especially popular with companies offering a wide range of services, using the software to filter callers and get them to the right representatives who can address each caller's specific needs.
IVR benefits
Here are some of the most noticeable benefits that these systems offer:
More time for core tasks
Since most customer calls will be handled and resolved by the IVR, call agents will have more time available. Then, they can focus on callers who need help with more complicated issues and take the time to satisfactorily resolve those issues.
All of this improves customer satisfaction and allows a company to handle more callers. There is no need for callers to waste staff time asking questions like: "When do you open?" or "How much money do I have in my account?".
Improved customer satisfaction
As mentioned previously, customer satisfaction is one of the most important reasons for implementing an IVR system. Every caller benefits from talking to an IVR system because they can share crucial information such as account numbers, their issue, or tracking numbers.
All of this allows the agent to prepare effectively for the conversation, and calls are routed to the person that is most likely to help successfully based on the information provided.
Better customer journey
When purchasing over the phone, there's usually little information about the customer journey. However, IVR systems allow companies to track all customer steps and see how they interacted with the brand and what information they were exposed to before purchasing.
Call routing
When callers talk to a machine and don't receive satisfying answers, they can always be referred to a live representative. Interactive Voice Response systems can automatically route calls to live representatives when they've helped callers with all of the available options.
On the other hand, companies can monitor all calls and see if agents need to activate and help with specific customer queries.
Disaster recovery
Most modern IVR systems have disaster recovery features that help you with disastrous situations that are out of your hands. For example, if your phone network goes down for some reason, most vendors offer a backup network that you can temporarily use.
Also, some systems can send emergency voice broadcasts with embedded menus and messages, while others can offer toll-free numbers and automated messages.
Where they are used
Here are some of the most common places where IVR systems are utilized:
Finance
IVR systems are used for bank automation and routing to a desired department. Banks receive thousands of calls every day, and that's where IVR systems play a valuable role. Other financial institutions also benefit from these solutions for routing calls to various departments for billing information, collection, or credit.
Customer service
Call centers are the most common users of Interactive Voice Response telephony since these companies outsource their services to many other businesses. They are in the profession of taking calls and helping out callers, which is why it makes sense to use this software.
Education
Many large government institutions such as colleges or schools have IVR systems that enable them to connect relevant personnel with incoming inquiries. For example, instead of going to the college building, students can call and find out when their exams are, using a phone without talking to any human agent.
Healthcare
Intuitive Voice Response allows patients to quickly vocalize their needs and be routed to the right medical professionals, receive live assistance, or discover self-service options. These intelligent solutions make it easier for patients to find the help that they need, and independently manage their health.
How to set up an IVR
Like any other tech solutions offered by third-party companies, there are many IVR systems out there. They all offer different features, capabilities, and pricing plans.
However, as far as the setup is concerned, there aren't many differences, and the process is fairly standardized. Here are some general steps to take to set up an Interactive Voice Response system:
Determine which departments need an IVR system – create a map of how your IVR will look, what actions you require, which employees will use it, and what departments need it.
Multi-level IVR – depending on the number of actions needed and their type, you might need a multi-level IVR with several branching scenarios.
Find a provider – look for a provider that offers an IVR system that covers all of your needs. Take the time to consult with the vendor and see how their system works.
Buy the service – once you've found the right provider for you, sign up on their homepage and buy the service.
Set up your IVR – once you've made the purchase, you can log into your account, choose a voice for your IVR, add phone numbers to your IVR, design it, create greetings, add prompts, configure the menu, and more.
Now that you understand how to set one up, let's move on to common issues with IVR systems.
Potential issues with IVR systems
The most common issue with IVR systems is also its biggest strength – it's an automated machine. Many people can find their way to the right information, but many people don't like talking to machines. Older people, in particular, often have a hard time following all of the instructions.
On the other hand, younger people often become frustrated by the slow navigation that a phone menu offers. Many companies can't find the right balance between simple and extensive menus. In most cases, people are overwhelmed with the menus and give up trying to locate an answer.
Sometimes, the voice prompts are difficult to understand, and callers must wait for them to finish and ask for a repeat. All of this can take too long and be annoying.
Conclusion
IVR offers many different benefits for various businesses. Some of the latest solutions incorporate smart capabilities and natural language processing, making them highly sophisticated. If your business relies on phone calls and needs to communicate with customers through these channels, IVR is a must.