9 Valuable Wix Blog Tips You Should Know
FirstSiteGuide is supported by our readers. When you purchase via links on our site we may earn a commission.
Read More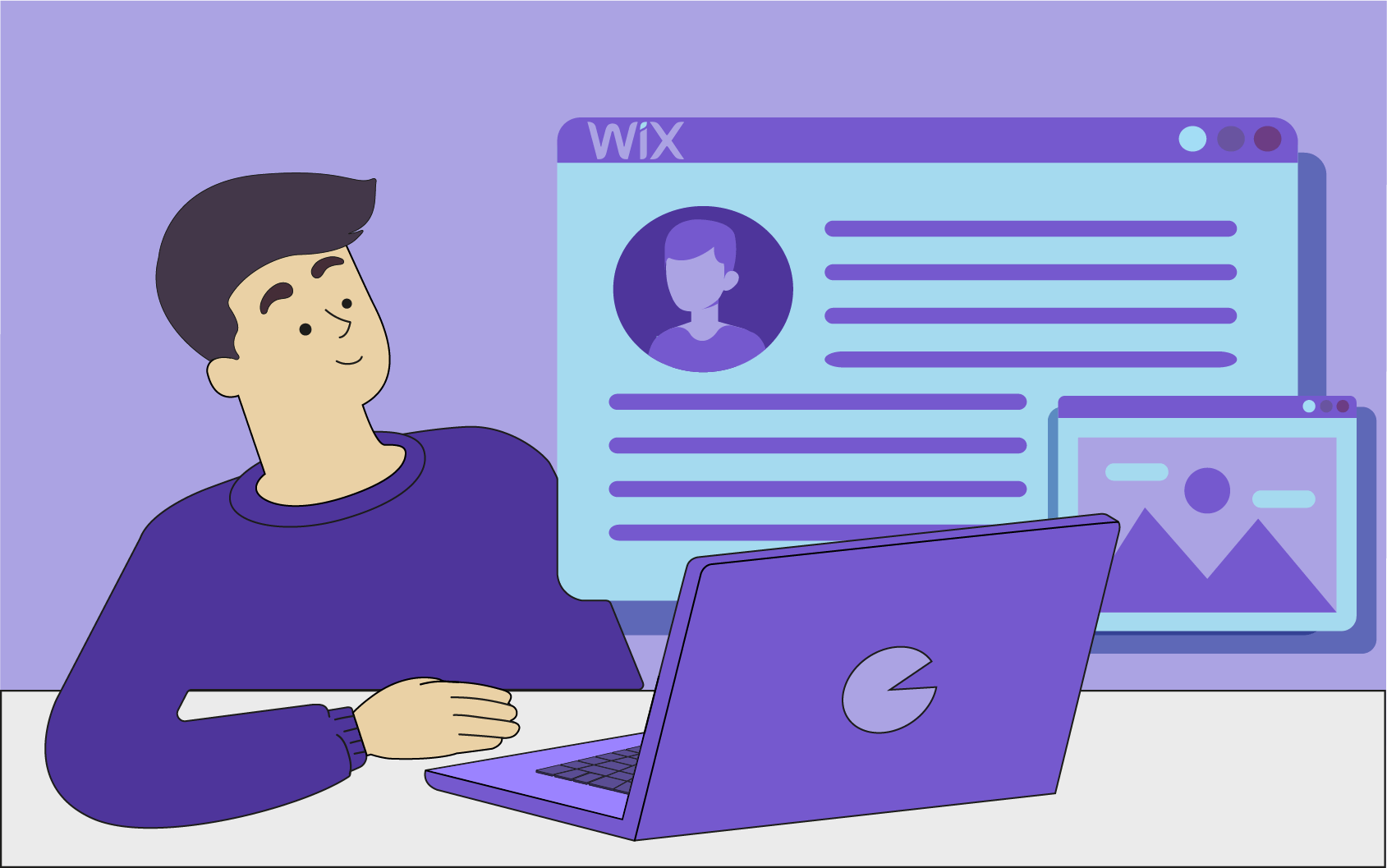 Starting a Wix blog is fairly straightforward. However, it takes time and effort to make your blog visible. You need a complete strategy with coordinated actions and can't leave anything to chance.
There are more than 570 million active blogs on the web, all of which are your competition.
Whether you've started a Wix blog as a hobby, for business marketing, or you want to establish yourself in a specific niche, there are some things you need to do.
Here are some essential Wix blog tops you should know.
9 quick Wix blog tips
In a nutshell, If you want to run a successful Wix blog, you will have to:
If you want to learn more about these steps and how to approach them with additional tips, continue reading.
Tip #1: Invest the time in setting up your blog correctly
The first thing you need to do is set up your blog correctly. In the settings options, you can configure the display settings and layouts, customize your design, including videos, buttons, and menus, and create valuable post categories.
Not only will this make your blog look visually appealing, but it will also make it more usable for you and your readers.
Tip #2: Optimize for SEO
To use Wix correctly for blogging, you must work on your SEO. First, determine your primary and secondary keywords and add them throughout the text, in the title, and in headings. Format your content properly with bullets, numbering, headings, subheadings, images, links, etc. 
Write alternative page titles, meta descriptions, image alt texts, and create descriptive URLs for your posts. Use many internal links and external links leading to high-authority websites.
Tip #3: Do some guest writing
As a blogger, you need to connect with other blogs. Offer your guest blogging services and contribute to other blogs. It will help you get more exposure on platforms with more readers.
Not only that you can showcase your writing skills, but you can also ask to link your blog when contributing to bringing in more traffic to your site. Even the most successful bloggers in the world regularly contribute to other sites.
Tip #4: Be active on social media
Social media is one of the best free marketing channels for any blog. Create multiple social media accounts on different platforms where you can find your target audience. Share your blogs and start conversations with people about your focus topics.
It's a great way to engage people and get valuable feedback about your writing. At the same time, you can start new interesting conversations and get inspiration for future topics.
Tip #5: Start conversations in your newsletter
Newsletters are an old marketing channel, but they still work. Always add CTAs at the end of your post, encouraging people to subscribe to your email newsletter so you can constantly share the latest posts with your subscribers.
Build your mailing list slowly, reward new subscribers, offer exclusive content, and try to create a more personal relationship with them. Wix even lets you create custom email templates to promote your blog quickly.
Tip #6: Make your blog shareable
People don't share blog posts easily, and you need to make them as easy as possible. Wix allows you to embed social media share buttons in your articles for all popular social media sites so readers can share with a single click.
You should also consider adding shareable quotes, facts, or valuable answers within your content so that people can share key pieces of your blog.
Tip #7: Write powerful CTAs
Your blogs need to spark interest, inspire, and teach people – but outside of that, you should encourage people to act after reading your post. CTAs (call-to-action) can help you lead people to other blog posts, ask people to share your content, call people to subscribe to your newsletter, etc.
Always add CTAs at the end of your posts.
Tip #8: Connect with other blogs
Reach out to other bloggers on social media, forums, and other platforms. Start conversations with like-minded people, share ideas, and collaborate. Ask people to post guest posts on your blog, and you will get the opportunity to do the same in return. Form long-term partnerships and promote other blogs you like so they take notice of you.
Tip #9: Work on compelling content
Find topics that interest your target audience. Try to deliver something new or give a unique perspective on existing topics.
The most important thing your blog should have is value. If it doesn't offer anything valuable to readers, they won't stick around for that long. Some of the most successful Wix blogs offer authenticity with practical and honest content.
Conclusion
Dream big and work hard on your blog. Stay consistent, and always try to improve your content. The results will come.