How to Write a Business Plan
FirstSiteGuide is supported by our readers. When you purchase via links on our site we may earn a commission.
Read More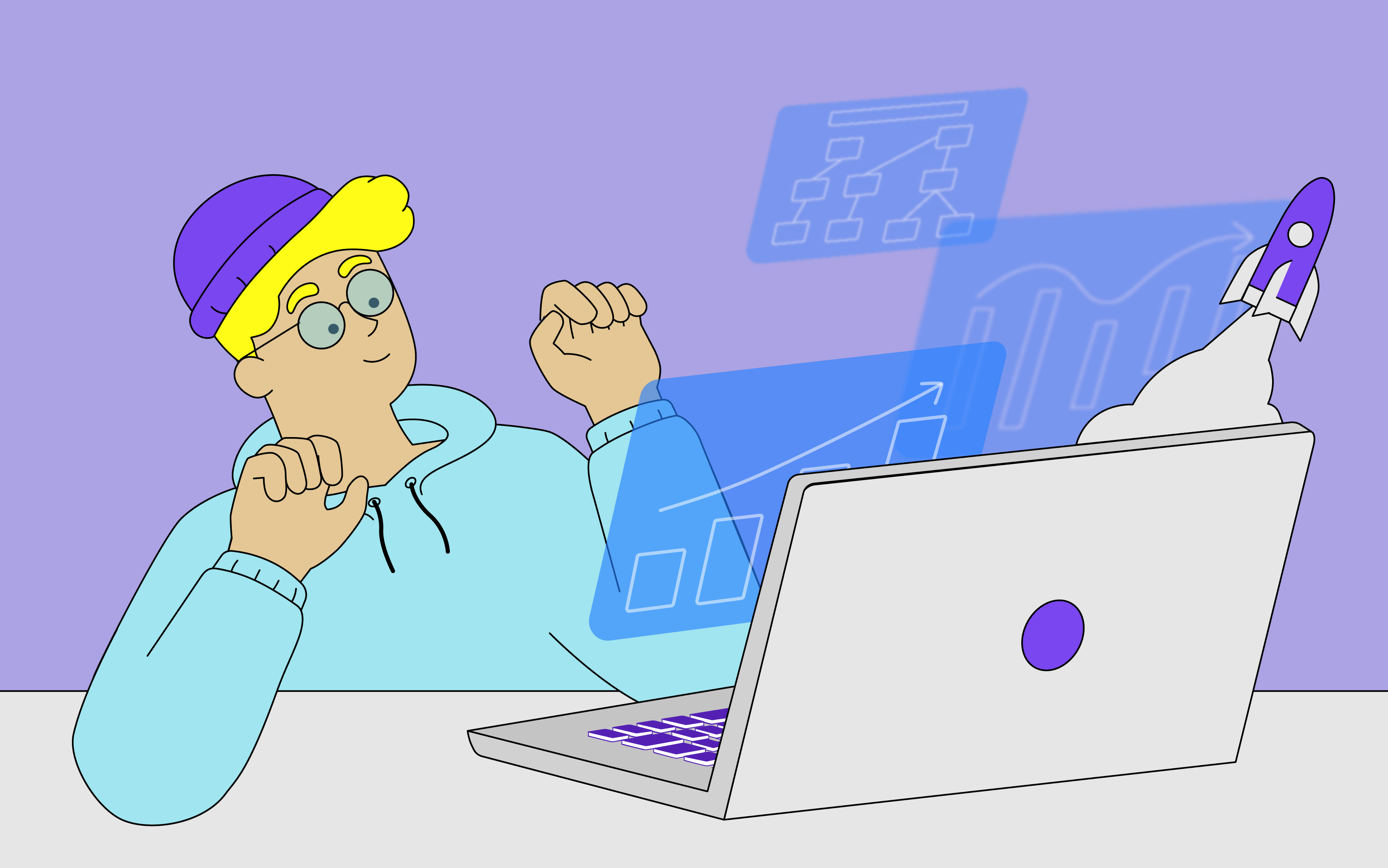 The modern business scene is very volatile regardless of the industry. There are many opportunities to make money, but you also never know what will happen the following year, or how global economic shifts could impact your organization.
While starting a business is more accessible than ever, over 50% of organizations fail in their first five years. That's why companies must plan and prepare for all of the steps that lead to long-term success.
One of those important steps is to create a business plan. Today we'll discuss how you can do this.
What is a business plan, actually?
A business plan is a physical or digital document that outlines the company's goals and how they will be achieved. It's a road map that details the operational structure, finance, marketing, sales, products, and more. Large companies and startups alike need and use business plans to stay on course.
Companies can employ this document both internally and externally. Management can use it to remind themselves where their organization needs to go. At the same time, they can also present the business plan to potential investors to convince them to support the organization.
Even though they help young companies the most, it's always a good idea to have an updated business plan that you can rely on for business guidance.
Start with the executive summary
The executive summary is the first section of your plan, and it is an overview of the whole document. It summarizes critical points for readers so that they can easily find what they're looking for. Sometimes you will be looking for a specific section in the document, and this first page allows you to immediately jump to that section.
The summary should be concise and clear and encourage readers to peruse the rest of the document. This is an essential part of the business plan. It makes the first impression, which is why it must be written well.
Information to include:
Describe your company in detail
The company description portion isn't mandatory, but it's helpful to include. This is where you can share all of the details about your organization. First, focus on the problems that you've previously recognized in a target market and how your business will solve those problems.
Delve into specifics and list all of the consumers, companies, and other organizations that you plan on targeting with your products or services. Discuss the advantages of your services or products and how they will bring success to the organization.
Do you have a better location for a store, better products, personalized user experience, or key expertise? Include those details in the company description.
Document all potential and market research on paper
Describe your target market and everything that you know about your potential customers. Explain the growth potential of the industry and your market. By including this, it will be easier to set up the proper marketing and sales strategies to reach customers and convert them.
Write about how your company will be positioned in the market and how it can adjust to future changes and growth. Provide detailed information about your plan to take advantage of the market and attract customers.
Describe services or products
This chapter is the real core of the document. It should explain the problems that you aim to solve, how you plan on doing this, the solutions you offer, and how your services or products fit into this market.
Describe your products and services and how they are better when compared to your competition. Which businesses are providing products or services to solve the same pain points? What advantage are you bringing into the market?
This is the perfect chapter to describe how your service offers a competitive advantage. List out all of those advantages.
Analyze your competition
It's essential to understand your competitors because their presence affects the performance of your own business. Include information about top competitors, what services they offer, their products, how they approach marketing and sales, and their branding.
Explain what they're doing right and what they're doing wrong and how you can meet the demands or needs that they haven't met. Explain why your business needs to exist in this competitive space and where you will find customers.
Create a sales and marketing strategy
This part of the document should explain how you plan on reaching your customers and selling to them. Which marketing approaches will you use, and how do you plan on selling? Are your products offering something new, better quality, or will you offer lower prices?
Discuss the processes and strategies you will set up and how all of this will work in reality. Lay out how your services and products are positioned to take advantage of opportunities, as well as how you can deal with threats in the market from a sales and marketing perspective.
Describe your financials
You will need stable and sufficient financing to execute your business plans. Explain where you will get your initial funding and the amount of resources that will be allocated to different aspects of your business.
Discuss how much it will cost to deliver products or services and your expected ROI. You need a clear budget to sustain operations while growing your business.
Here are some aspects to include:
Explain company structure (management)
Investors want to know the team and organizational structure behind a business. Share about who will be in specific positions and what kind of people you plan on hiring in the future. List out employee's experience, expertise, and education.
After you've done this, provide an overview of the history, location, and legal structure of the organization. Provide a summary outlining why this team is capable of turning your ideas into reality and how their capabilities fit into your business goals.
Common business structures:
Conclusion
These are some of the essential elements to include in your business plan. You can use many different business plan templates to create a natural flow, and include the most critical sections depending on the industry or target market. Take the time to choose the right template before you start working on this document.