How to Write an Executive Summary for a Business Plan
FirstSiteGuide is supported by our readers. When you purchase via links on our site we may earn a commission.
Read More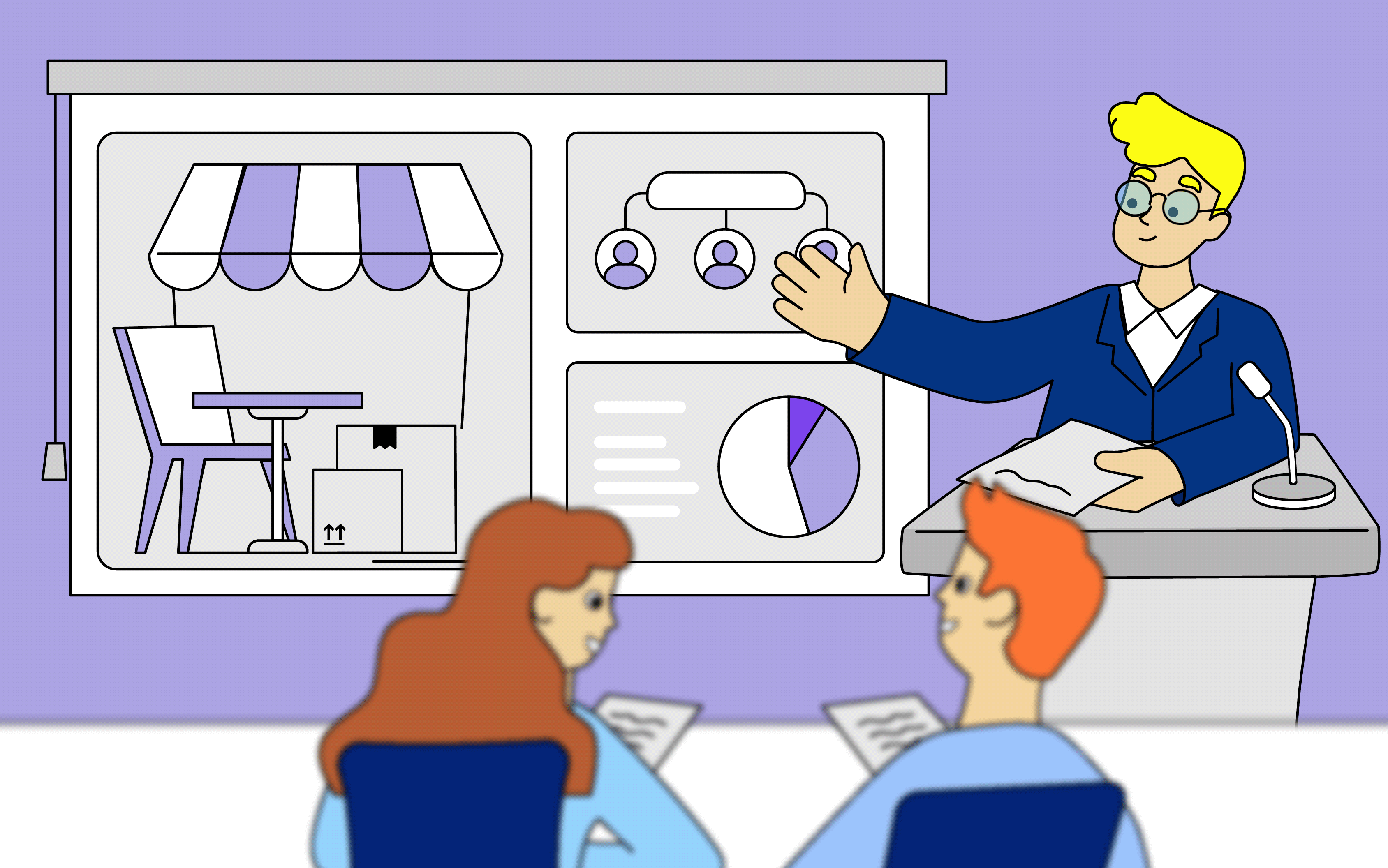 If you're starting a new business or taking an existing one to the next stage, you need a business plan. This document serves several different purposes, so you should strip it down to essential facts and definitions. Internally, you'll use it as a roadmap for growth.
On multiple occasions, this document will double as your business pitch. You'll need to show it to your investors and stakeholders to prove that you mean business.
The only challenge is that business plans are known to be long and tiresome to examine.
A well-crafted executive summary can soften the blow, serving as a cover page and a hook for your business plan. Since writing an executive summary requires some finesse, we've put together a set of best practices and guidelines to help you to get it right.
Here are a few essential tips to keep in mind when writing an executive summary for a business plan.
What is an executive summary?
If you have any school books lying around, take a look at how each lesson begins. There will be a table of contents or something similar to that. While some books use bullet points for this purpose, many have a few paragraphs to summarize a lesson.
The purpose of this summary is twofold:
First, it needs to introduce the lesson to the readers. Before they dive in, the readers should know what to expect. Most importantly, they need to know whether or not reading the full lesson will be worth their time.
Also, a lesson summary must entice the readers. Can you imagine learning about the sustainability benefits of concrete at fifteen? That's about as exciting as your business pitch is to high-end executives. You must pique their interest.
All good summaries must introduce and engage their readers. An executive summary for a business plan is not an exception. It is an overview that helps you to summarize the key points of your business plan so that readers can grasp the gist of it in a few minutes.
Let's face it – most stakeholders, angel investors, and venture capitalists will only skim through your business plan. Business plans tend to be extensive, and these professionals are usually busy, but they won't mind looking through an abridged version over lunch.
Here's what a good executive summary should look like.
Core information to include
An executive summary of a business plan should be comprehensive. It must cover all of the key information from your business plan, ranging from your company mission statement to your short-term and long-term goals.
Finding a way to include all of the essentials but still keeping it brief is a challenge. We'll share a few editing tricks later, but here's some general advice for making your executive summary short but sweet – think about your audience as you make decisions about content.
You should only include details relevant to your readers, such as:
Mission statement or vision statement
Whether you're a startup looking for an angel investor or an established business pursuing expansion capital, your executive summary should sell your business to potential financiers. Pitch your business idea and make a case for your core value.
Here are some questions to answer:
What is the purpose of your business?
What makes you unique in the market?
What is your business philosophy?
This should help you to concisely define your business.
Using no more than two sentences, you should paint your business as a strong investment opportunity. Again, it's useful to think from the readers' perspective.
Ownership information
Just as you can't introduce a book without naming its author, you can't talk about your business to potential investors without listing the owners and key staff members. If it's relevant to your pitch, you can also include a brief history of your company, where you describe the formative years of your business and add key statistics.
Business model
If investors are going to finance your business, they must clearly understand how you're making a profit.
Other potential highlights that could be important for understanding the business opportunity or the request you're trying to make are your annual revenue increases, increases in market share, and the number of customers. As long as it supports your point, it's not redundant.
Financial information
Your financial plan is something potential investors will want to know about, so this one is a no-brainer. Be careful not to overshare, though. For the purposes of the executive summary, it's enough to provide an overview of the projections for the next few years. If they want to know more about your calculations, they can turn to your business plan.
Market information
Your business plan should include a detailed market research report, along with your strategy for entering the market or increasing your market share. You should summarize these findings and the action plan in a few sentences for the executive summary.
Investors will want to read about how you plan to position your company in the market, answer common challenges, and grow your business.
Your customers
Who is your ideal customer? Every aspect of your business depends on this, so it's only natural to include it in your pitch to investors. Describe your target audience in demographic, geographic, behavioral, and psychographic terms as briefly as possible.
Growth projections
The goal of every business is to keep growing. Savvy leaders set SMART goals for their business, making them specific, measurable, achievable, relevant, and time-bound. The results are growth projections or data-based predictions of how much their business can grow over a specified period. A business plan should lay out projections for a few years into the future.
Usually, there are key milestones that every business must achieve to stay on track and keep growing. There's also a schedule that keeps these milestones SMART. You don't have to include these details in your executive summary, but there should be a timeframe and a couple of key deadlines so that investors can draw their own financial projections.
Products or services
The section describing your products and services is the core of your business plan. It deserves a similar spot in your summary, maybe even the longest paragraph.
Here's what to include in this section of the summary:
What do you aim to solve with your products or services?
How will your products or services help your customers?
How do your products or services fit into your target market?
How are they different from what's already out there?
No one wants to invest in a business with a bad product. You can assemble a team of respected experts and bring experienced leaders on board, but you still won't be able to find investors. That is why startups must pay special attention to this part of the executive summary. If you have a great product, investors could be willing to back you up, regardless of your inexperience.
Sales and marketing
You can't describe a viable product without knowing how to sell it to your target audience. This is a job for sales and marketing. Your business plan will explain your sales and marketing strategies in depth, so you don't need to repeat everything in the executive summary.
For this part, a brief overview of your marketing plan will suffice.
In addition to describing your target audience, you can mention your overall game plan for reaching and converting potential customers. A few words on pricing, placement, and promotion won't hurt, as well as the channels and methods that you'll use to achieve your goals. You can include action plan templates that can serve as a blueprint for your team to use for all future campaigns.
Main competitors and competitive edge
Do you have a strategy for dealing with the competition? Are you planning to bring them down with competitive prices or fair-game marketing? Are you in a position to claim a special place in the market? Is your product unique, or just better – and how?
In this part, you should deliver a recap of your competitive analysis and pinpoint the unique selling point (USP) of your business offer.
Company goals
We've already mentioned the SMART approach to goal-setting, which helps deliver specific, measurable, attainable, relevant, and time-bound objectives. It's another make-or-break part of a business plan and, more importantly, a determining segment of your business venture. You should have already defined your company goals with clarity and careful wording.
Now, you can simply rephrase and shorten those goals in the executive summary and adjust the language so that it speaks directly to the readers.
General writing approach
Whether or not a piece of writing will have any impact on its reader depends on phrasing, structure, tone, and similar elements. Selecting the content to include in your executive summary is only half of the assignment.
Getting the style right is the most challenging aspect of writing business documents for most people. This is usually the case with the executive summary, too.
If you're putting down your business ideas, plans, and processes to paper for the first time, we suggest taking some time to find the right writing approach. We've prepared a few notes that you can use as guidelines during this process.
Be short and concise
For all of the reasons we've discussed above, an executive summary for a business plan should be short. Two pages is a good length. Unless your business plan is exceptionally exhaustive, you should be able to make your point in about three minutes.
By this count, each section should be two sentences long.
Adjust the text to your audience
Although we've mentioned this a few times, the importance of customizing the text to the audience can hardly be overstated. It takes some craft, but don't worry.
You're more than capable of writing an engaging executive summary. You only need to think like your readers for a short while. Ask yourself what is important to them, what grabs their attention, and what would motivate them to take an interest in your summary.
You need a strong introduction, so start from there.
For example, if you're pitching to the tech elite, find an angle they've never heard before. It can be a lesser-known stat or an anecdote that shines a new light on old topics. You can go the extra mile and conduct a survey or interview customers.
It's also essential to adjust your language and tone depending on your readers' awareness stage. If you're pitching to investors outside of your niche or industry, describe your business solutions by drawing comparisons to something that they can relate to.
No jargon
Even if your executive summary is aimed at professionals from your industry, you should still avoid jargon. A business plan is a formal document, and jargon is inappropriate for this type of discourse. Your language should be non-descriptive, clear, and to the point.
Another thing to steer clear of is passive voice, as it can be complicated to understand. Generalizations and cliche language show a lack of conviction and experience. You should not claim to be the next best business in the town if you're still a startup.
Be positive
By "positive" language, linguists mean "informative, proactive, and helpful." This is a self-development technique of using positive words and affirmative forms to deliver a friendly and supportive tone that is effective when used in a professional context.
Positive words such as dependable, agile, or empowering communicate confidence and determination. They signal a can-do attitude that is compelling and hard to resist.
Don't repeat information
In an effort to include as much information as possible, first-timers often make the mistake of adding too many subheadings and lists. Try to avoid this. Also, don't copy phrases from the business plan without any context. The executive summary should have a nice flow and read like a compelling presentation, so use logically connected paragraphs.
Write your summary section at the end
Since the executive summary is an overview of the business plan, it only makes sense to write this part last after you've completed the document from start to finish.
Conclusion
An executive summary for a business plan is short but difficult to get just right. It should convey all of the brilliance of your business plan in no more than two pages, yet remain informative and engaging. We're confident that these guidelines will help you to fine-tune this document to your audience's perspective.