Essential Codecademy Statistics Everyone Should Know in 2023
FirstSiteGuide is supported by our readers. When you purchase via links on our site we may earn a commission.
Read More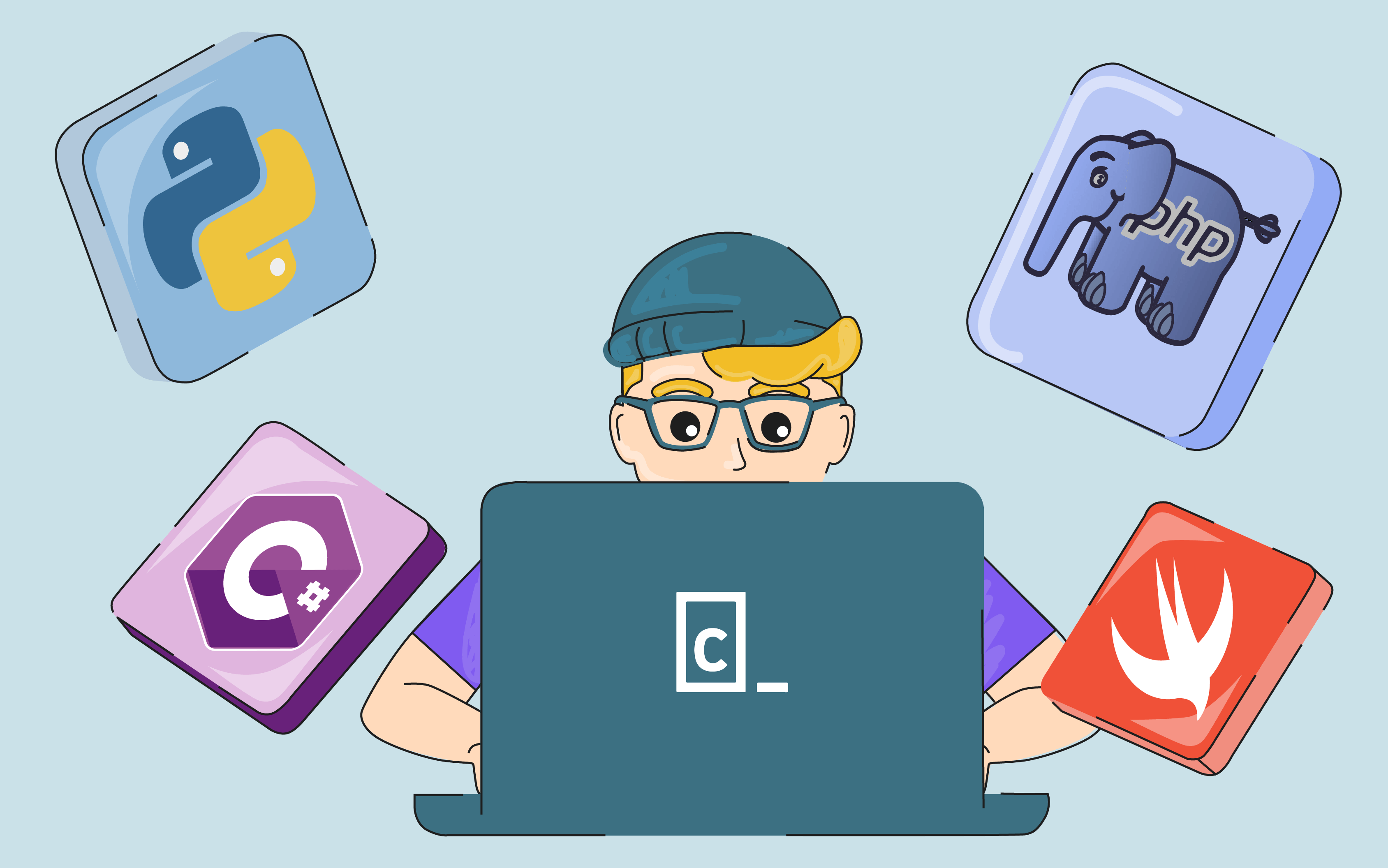 There are many online learning platforms on the web, but only one offers unique learning experiences for coders. Its name is Codecademy, and it's one of the most effective eLearning platforms for people new to the digital world of coding.
Aside from providing each student with a fantastic and immersive user experience, this platform stands tall above the rest because it offers over a hundred online lessons for a range of coding languages, all for free.
Users can access any of these coding classes and learn many valuable things about coding completely for free. Aside from providing access to learning materials, Codecademy also gathers a large community of programmers.
It's an excellent platform for people new to coding who are interested in learning to code online at the most affordable prices. With more than seven years of teaching experience, Codecademy hosts more than 45 million learners worldwide.
While it can provide extensive learning opportunities for countless coding techniques, Codecademy is designed to help beginners get into backend and frontend coding languages such as SQL, React.js, Sass, Ruby, PHP, Python, Java, HTML, CSS, and many others.
With Codecademy, you'll learn all about coding, how to do it, how to manage multiple programming languages and work on projects, among many other topics. You'll learn to write code on your own and actively use it while exploring the vast world of coding sciences. This platform allows you to choose how you want to learn new things.
There are two options:
Basic (free); and
Pro (paid per month or annually).
The basic plan offers access to more than a hundred coding eLessons. The pro plan includes the basic program along with access to additional content such as real-life projects, course certificates, mobile practice, and more.
Let's discuss Codecademy using the language that coders understand best – math. The following statistics will share all that you need to know about Codecademy.
Interesting Codecademy Statistics
Codecademy has been around for more than 11 years.
Codecademy gathers 85 million users from all over the world.
Learners from more than 190 countries use Codecademy online courses daily.
There are more than 20,000 paying students using Codecademy right now.
Codecademy offers free access to over a hundred coding learning sessions.
Top 10 general Codecademy statistics
To discover more about Codecademy, here are some useful facts and figures to consider before joining.
1. The Codecademy online learning platform was established in 2011.
In 2011, Ryan Bubinski and Zach Sims established the first version of what was to become Codecademy. Since then, the platform has gone through several changes. The Pro version was introduced in 2017.
(Source: Wikipedia.org)
2. There are approximately 85 million students using the Codecademy online learning platform.
According to the latest statistics, the Codecademy eLearning platform for coders works with over 85 million learners worldwide.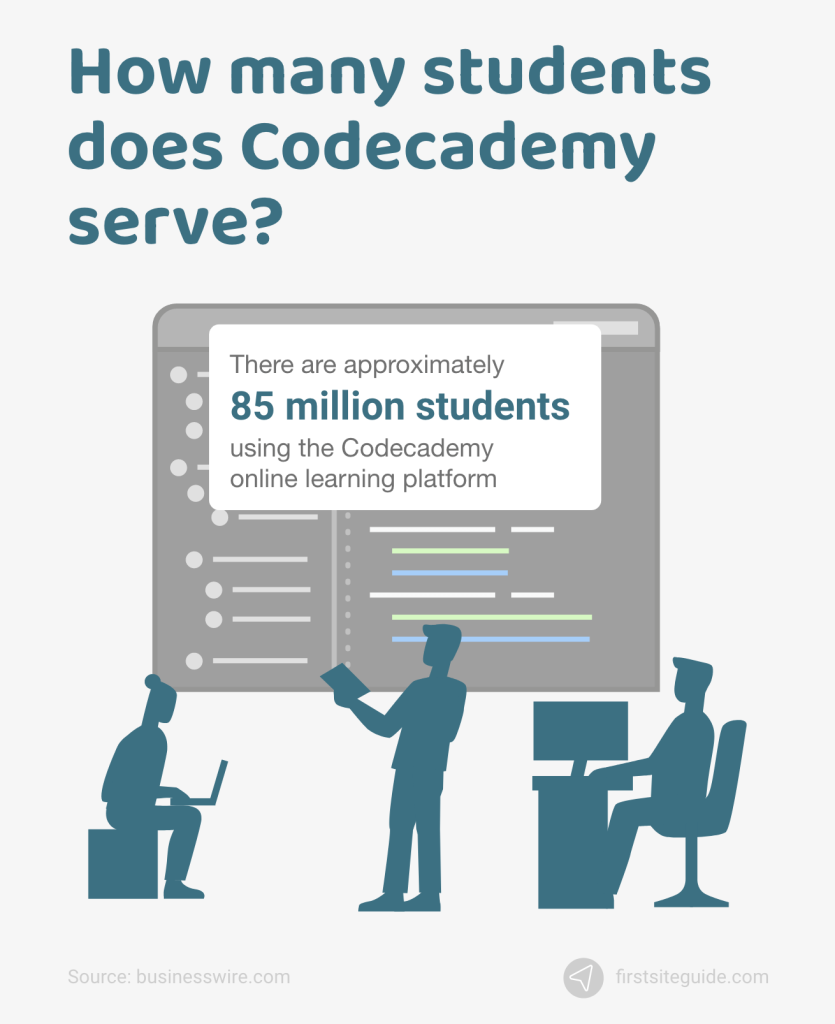 (Source: Businesswire.com)
3. The Codecademy eLearning platform currently hosts 20,000 paying learners.
Since the introduction of the Pro eLearning program, the platform has hosted more than 20,000 paying students. In 2017, the founders beta-tested the new professional premium version of the platform to provide learners with upgraded eLearning programs.
(Source: Prnewswire.com)
4. Codecademy has one of the largest learning markets on the web, with more than 3 billion potential prospects.
The latest research indicated that the internet attracts more than 3 billion users worldwide. That's over 3 billion potential prospects that could use Codecademy online courses at some point in the future.
(Source: Techcrunch.com)
5. Thanks to its Pro learning program, the Codecademy eLearning platform has collected more than $6 million in revenue.
Since Codecademy launched its pro version, the platform has earned over $6 million from more than 20,000 paying users.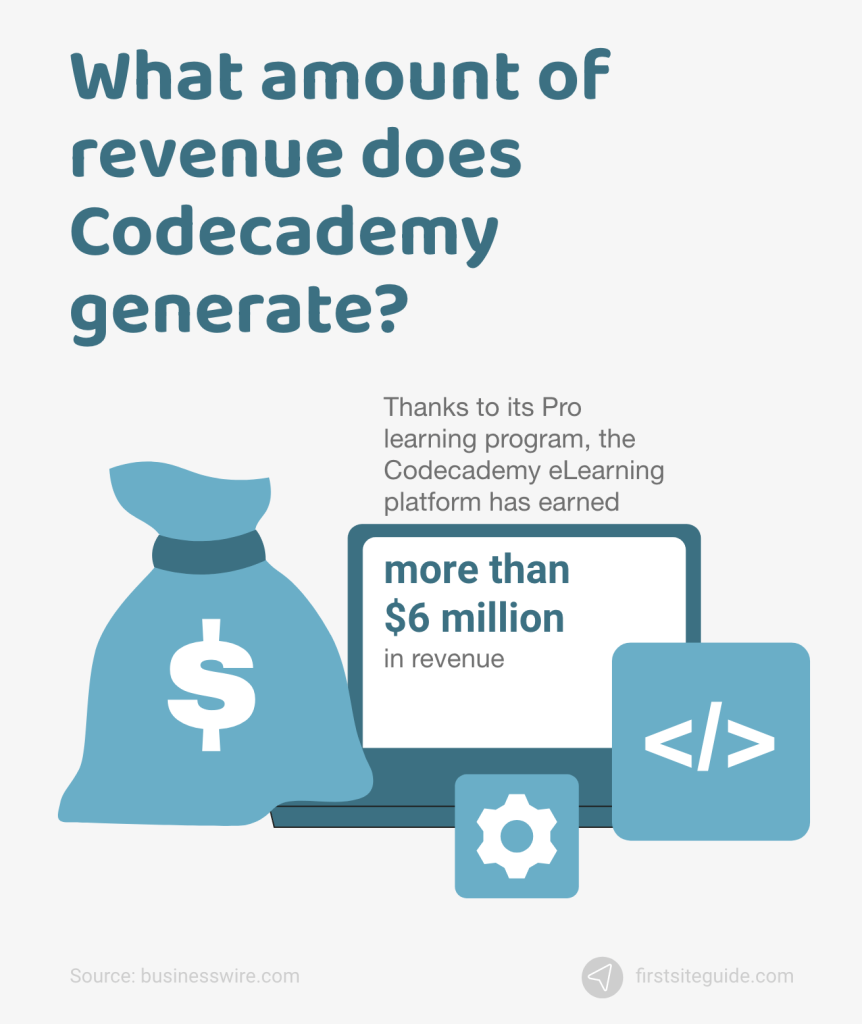 (Source: Thenextweb.com)
6. Students from 190 countries regularly access Codecademy learning materials.
The latest study indicates that the Codecademy eLearning platform is home to learners from 190 different countries.
(Source: Prnewswire.com)
7. From its inception to this day, the Codecademy eLearning platform has helped to raise more than $42 million in funding.
Over time, the Codecademy online learning platform for coders has raised more than $42 million from funding investors.
(Source: Techcrunch.com)
8. Codecademy currently employs more than 188 people from all kinds of backgrounds.
The Codecademy online academy employs over 188 people from different learning areas, such as software engineering, web analytics, developers, content managers, email marketing, and more.
(Source: Codecademy.com)
9. According to a 2021 report, Codecademy is expected to partner with Skillsoft to expedite the expansion of the technology development market.
Skillsoft is a dominant force in corporate eLearning. According to a 2021 report, the tech giant could join forces with Codecademy to provide digital businesses with an advanced eLearning platform for technical skills.
(Source: Businesswire.com)
10. The Skillsoft-Codecademy partnership would allow shareholders to share around $525 million in total consideration.
According to the available transaction details about the proposed partnership between Skillsoft and Codecademy, the shareholders of the eLearning platforms would earn around $525 million from the consideration transaction. The funds would be offered in 60% equity and 40% cash.
(Source: Businesswire.com)
Conclusion
Codecademy is considered to be one of the most reliable and accessible eLearning platforms for developing technical skills and learning how to use more than 14 different coding languages. Whether you're just getting into coding or you already have some knowledge and are interested in an upgrade, Codecademy allows you to tap into both free and premium coding content.
Some of the lessons are free, others require payment, but they all provide invaluable knowledge and expertise in coding. The platform is user-friendly enough to be a perfect learning vessel for beginners and professionals alike.