Best Month-to-Month Billing Web Hosting Services in 2023
Monthly Hosting Plans for Shared, WordPress, and VPS Hosting
FirstSiteGuide is supported by our readers. When you purchase via links on our site we may earn a commission.
Read More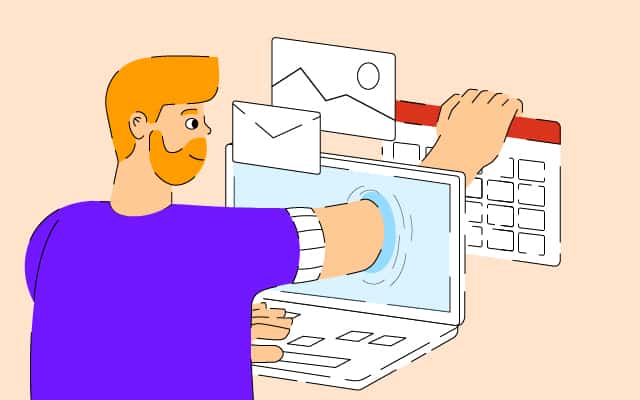 Web hosting services provide the foundation for your website – they offer the tools and technologies to keep sites up-and-running, while also helping visitors to access them.
Clearly, website hosting can be expensive for some site owners. That's because many hosting services offer only the option to pay for a full year upfront, which can cost upwards of hundreds of dollars.
These yearly payment plans can even lock you in for up to 2 years at a time. On the other hand, month to month web hosting allows site owners to pay monthly and there's no need for a long-term commitment.
Disclosure: FirstSiteGuide is supported by our readers. When you purchase via links on our site we may earn a commission. We test and try all of the products that we recommend.
However, before selecting a hosting service, it is essential to keep in mind the type of website you are building, the required bandwidth, hosting features, and the need for SSL certificates.
We compared some of the leading website hosts out there. Let's learn more about monthly website hosting services and explore the available options.
The 20 best monthly billed web hosting plans
In this article, you will find the best monthly billed web hosting plans in several categories:
Shared (cheaper) hosting
WordPress web hosting
VPS (virtual private servers)
Shared hosting services with monthly billing
Shared hosting websites can house several websites at a time on one platform. The most significant benefit of this plan is affordability since the resources and costs are shared among the site owners. Reputable hosting companies provide shared monthly hosting plans that offer all of the features you need to start a blog or website.
We have handpicked some of the best monthly shared hosting providers in the industry that won't drain your finances dry.
---
1. DreamHost – $4.95 monthly payment (shared plan)
DreamHost has been in business for more than 20 years. Their strong reputation has earned them a position among the top 3 web hosting companies endorsed by WordPress.
DreamHost is an ideal hosting platform for small business owners, new bloggers, and people who are not tech-savvy. This service is host to over 1.5 million blogs and websites, which makes it one of the most trusted hosting companies.
Visit Dreamhost for additional information
2. Namecheap – $2.88 monthly payment (shared plan)
This monthly website hosting service was recently recognized as one of America's fastest-growing companies on the Inc. 5000 list. Namecheap shared hosting allows three websites to run on a server with maximum uptime.
Visit Namecheap for additional information
3. A2 Hosting – $4.90 monthly payment (shared plan)
A2 Hosting is an independently owned monthly hosting website service that was founded in 2001. This company is a popular option for blogs that require extra power for WordPress or other CMS platforms. They use site accelerator software to increase the page loading rate of WordPress pages up to 20 times. This is advantageous since 40% of visitors will leave a site if it loads in longer than 2 seconds.
Visit A2 Hosting for additional information
4. HostGator – $10.95 monthly payment (shared plan)
HostGator is one of the most well-established players in the month to month web hosting game, catering to more than eight million customers with very reliable services. This service is known for providing powerful features at affordable prices.
Visit HostGator for additional information
5. GreenGeeks – $9.95 monthly payment (shared plan)
If you want your website on an eco-friendly, secure, and relatively fast web hosting platform, GreekGeeks is the best way to go. Clients receive a reliable shared hosting service at affordable prices. GreenGeeks is designed for the most scalable, secure, and reliable hosting.
Visit GreenGeeks for additional information
WordPress hosting providers with monthly billing
WordPress is the most powerful website building platform available. It has 61.8% of CMS market share and powers blogs, eCommerce sites, and even global brands online. WordPress hosting provides optimized solutions for websites to better suit CMS performance.
Here is a roundup of some of the best WordPress monthly billing hosting plans.
---
1. SiteGround – $19.99 monthly payment (WordPress plan)
SiteGround is one of the top 3 web hosting companies endorsed by WordPress because of their impressive features and scaling tools. The available customer support options and optimized performance levels, along with various server locations, have made it the top choice as voted by the users.
Visit SiteGround for additional information
2. InMotion – $27.99 monthly payment (WordPress plan)
InMotion is one of the leading contenders among hosting services for site owners who need to upgrade their website or create a new one on WordPress. This monthly hosting website provides two types of services: traditional shared hosting and WordPress hosting. The former caters to beginners while the latter provides services to business owners and agencies.
Visit InMotion Hosting for additional information
3. A2 Hosting – $9.99 monthly payment (WordPress plan)
This month to month web hosting site stands out from its competitors with its impressive benefits and high-quality solutions. With outstanding uptimes, you can ensure the fast performance of your website that prevents your visitors from bouncing off. It is the ideal monthly WordPress hosting website for both amateurs and advanced users.
Visit A2 Hosting for additional information
4. IONOS – $3.00 monthly payment (WordPress plan)
Many people wrongly think that web hosting is extremely complicated. Well, IONOS can tell you otherwise. They offer cutting edge web hosting solutions that are easy to use and even easier to set up.
Backed by highly efficient 24/7 customer support, IONOS allows you to upgrade your web hosting, and enjoy the benefits of using the most advanced developer tools and dedicated cloud resources for more power, speed, and expert support.
Visit IONOS for additional information
Managed WordPress hosting providers with monthly billing
Managed WordPress hosting is where the hosting providers manage all of the technical aspects of your WordPress website. This includes speed performance, backups, software updates, caching, and much more. This is the right option for site owners who require a hassle-free service that can help them get high traffic and daily users for their WordPress sites.
Here are some of the best-managed WordPress hosting websites:
---
1. WP Engine – $30 monthly payment (managed WP plan)
Whether you are setting up a personal blog or a small business website, WP Engine has the technology and speed to help you get the most from your WordPress site.
Visit WP Engine for additional information
2. Kinsta – $30 monthly payment (managed WP plan)
This is an overall managed service that includes free migration, timely backups, and speed optimization. All of the tools are user-friendly, delivering a quick installation process and high security that guarantees an anti-hack system.
Visit Kinsta for additional information
3. FlyWheel – $15 monthly payment (managed WP plan)
This month to month web hosting service makes life easier for developers with scalable features and an easy-to-use interface. It also makes it easy to create demo websites where the client can preview the design and development of the website.
Visit FlyWheel for additional information
4. MediaTemple – $20 monthly payment (managed WP)
Media Temple provides the highest level of managed WordPress Hosting that you can purchase on a month-to-month basis. This service will streamline both maintenance and setup so that you can enjoy the highest level of security with the simplest platform of them all.
Ease of use, power, flexibility, and scalability are the first things that come to mind when we mention Media Temple. You can optimize your WordPress infrastructure, add sites on demand, and so much more.
Visit Media Temple for additional information
5. Cloudways – $10 monthly payment (managed WP plan)
Cloudways comes with all the features and perks to help you get your WordPress website up and running in no time. You can even choose the infrastructure you want to use to build your site atop, including Google Cloud Platform and Amazon Web services. Cloudways is a top-tier player in the managed WordPress hosting market.
Visit Cloudways for additional information
VPS hosting solutions with monthly billing
VPS hosting is a level up from the shared hosting websites – you still share a server with other sites, but there are fewer of them. This allows you a greater share of online resources and leads to improved site performance.
There are plenty of VPS hosts out there, but the services detailed below stand out from the crowd.
---
1. Bluehost – $29.99 monthly payment (VPS plan)
Bluehost is an industry leader in the VPS web hosting space and the only company that provides a permanent free domain. Services from BlueHost stand out thanks to the unbridled flexibility that its servers offer. Because of this, it is ideal for websites that need the option to scale without any delay, which they can accomplish by directly accessing the advanced cPanel.
Visit Bluehost for additional information
2. Hostwinds – $10.90 monthly payment (VPS plan)
This monthly hosting website is designed to appeal to startups and successful businesses alike. If you are looking for a powerful and flexible company, Hostwinds provides ten tiers of VPS hosting with a choice of Linux or Windows-based dedicated servers.
Visit Hostwinds for additional information
3. iPage – $24.99 monthly payment (VPS plan)
iPage was founded in 1998 as a full web-service provider. However, in the next ten years, the company evolved into a web hosting provider. In 2009, they were bought out by the Endurance International Group, which owns a few other well-known web hosts. They have fairly affordable VPS packages.
Visit iPage for additional information
4. ScalaHosting – $11.95 monthly payment (VPS plan)
ScalaHosting is a trustworthy website hosting company from Dallas, Texas. The company went for Scala in its name because it offers scalable hosting plans, which is a crucial perk to consider if you have big plans for your website.
Visit ScalaHosting for additional information
When and why to buy monthly web hosting?
For some site owners, it's prudent to get their web hosting month to month. It allows you to test the performance, tools, customer support, and other features provided by the host. You can cancel the plan at any time and upgrade to yearly payments if need be – there's no risk of penalties or additional fees either way.
Many hosts also give you the freedom and flexibility to work at low prices without compromising the quality of your site.
4 cheapest web hosting plans comparison
Monthly vs. yearly hosting plans
Historically, hosting subscription plans were sold on an annual basis, i.e., you had to pay for 12, 24, or 36 months altogether. For example, companies show a promotional price of $3.99 per month on their website, but in reality, you'll have to pay a lump sum amount upfront for 12, 24, or 36 months. In order to see monthly pricing (in most cases it's not shown publicly), you need to start an order process and choose pay per month from all of the subscription options available.
This type of marketing would often entice site owners to pay the bigger bill upfront for more value in the long term. But the problem was that not everyone could afford to pay huge sums of money in one go. Recently, there has been a change in web hosting pricing strategies, and hosting service providers are rising to the occasion by offering more consumer-friendly pricing options. Providers are providing cheap monthly web hosting payment plans that make it easier for people to own and pay for their websites.
Monthly payment websites are far cheaper in the short term, so if you are on a tight budget or just test driving your website, it is perfect to pay for monthly web hosting. This makes it easier than ever for people to start their blogs, eCommerce businesses, and other types of sites.
Furthermore, web hosting monthly billing options allow you to test drive the services before committing for the long term. However, due to the short contract periods, these monthly packages also tend to be more expensive in the long run.
It's essential to understand that most hosting plans display the annual charges by default, so pay attention at the checkout to ensure that you'll be paying for the month-to-month services.
Conclusion
If you don't want a long term commitment with your website hosting service provider, month-to-month web hosting plans are your best options.
This guide is packed with the best monthly web hosting websites – make sure you know the type of site you are launching and the hosting you need, then take your pick from the options listed here.