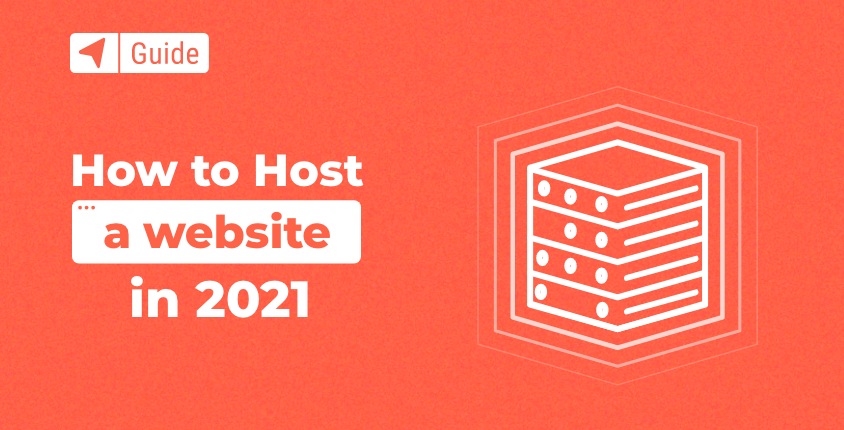 If you are the owner of a brick-and-mortar store, you would probably need to rent space for your new business. When you decide to start a new blog, you need to rent a similar space, but without a physical address.
Instead of moving furniture into a rented space, you need to move your files to the server. This is possibly the first time that you have thought about hosting services. It's a good idea because hosting is one of the first big decisions that can lay a strong foundation for a successful new website.
How to host a website with a web hosting provider
A popular option in 2023 is to start your new site on a self-hosted WordPress plan. This means that you need to find a hosting company that will accept the responsibility of storing all of the necessary files, rent a domain name on your behalf, and gives you all of the tools necessary for running a successful site.
This process can usually be completed with the following steps:
Google the best hosting companies.
Find a few that you like and compare them.
Narrow your choice down to one hosting company.
Choose a hosting plan.
Register a domain name.
Pay for the package.
Install WordPress or start uploading your custom site.
How to choose a web hosting provider
These seven steps may seem easy to complete. However, the truth is that the modern era has introduced many competent hosting companies with affordable prices. This means that the task of narrowing your choice down to a single one can be a challenge for the average user.
In order to help you out, we have listed the top 3 hosting services for small businesses below.
The 3 best hosting providers for small business
If you have done any previous research about hosting companies, these three companies will not need any special introductions. Here are the facts, short and on point.
Bluehost — Officially recommended by WordPress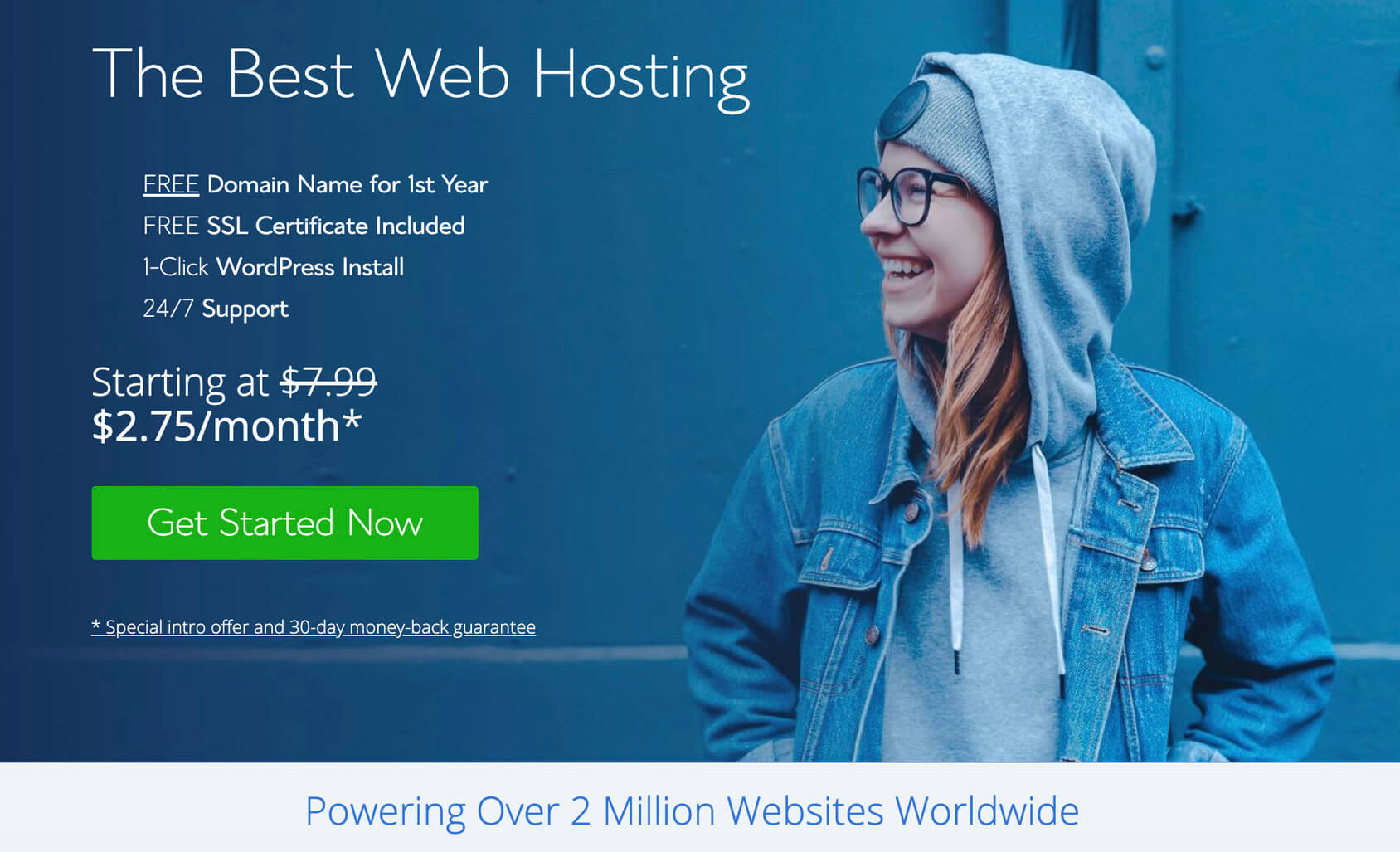 Whether you like the color blue or not, Bluehost is one of the best hosting companies in the world. This is especially true when it comes to WordPress websites. There is a good reason why this company was one of the first officially recommended hosting companies by WordPress.
Features
Beginner-friendly step-by-step setup
Free domain name for the 1st year
24/7 lifetime support
Automatic WordPress installation
Automatic WordPress updates
Pricing
Before you can start writing your first post, you will have to select the right hosting plan. Bluehost starts at $2.75 per month. This basic plan might be perfect for your site, but they also offer multiple other plans to choose from, depending on your specific needs.
GoDaddy — Best beginner-friendly hosting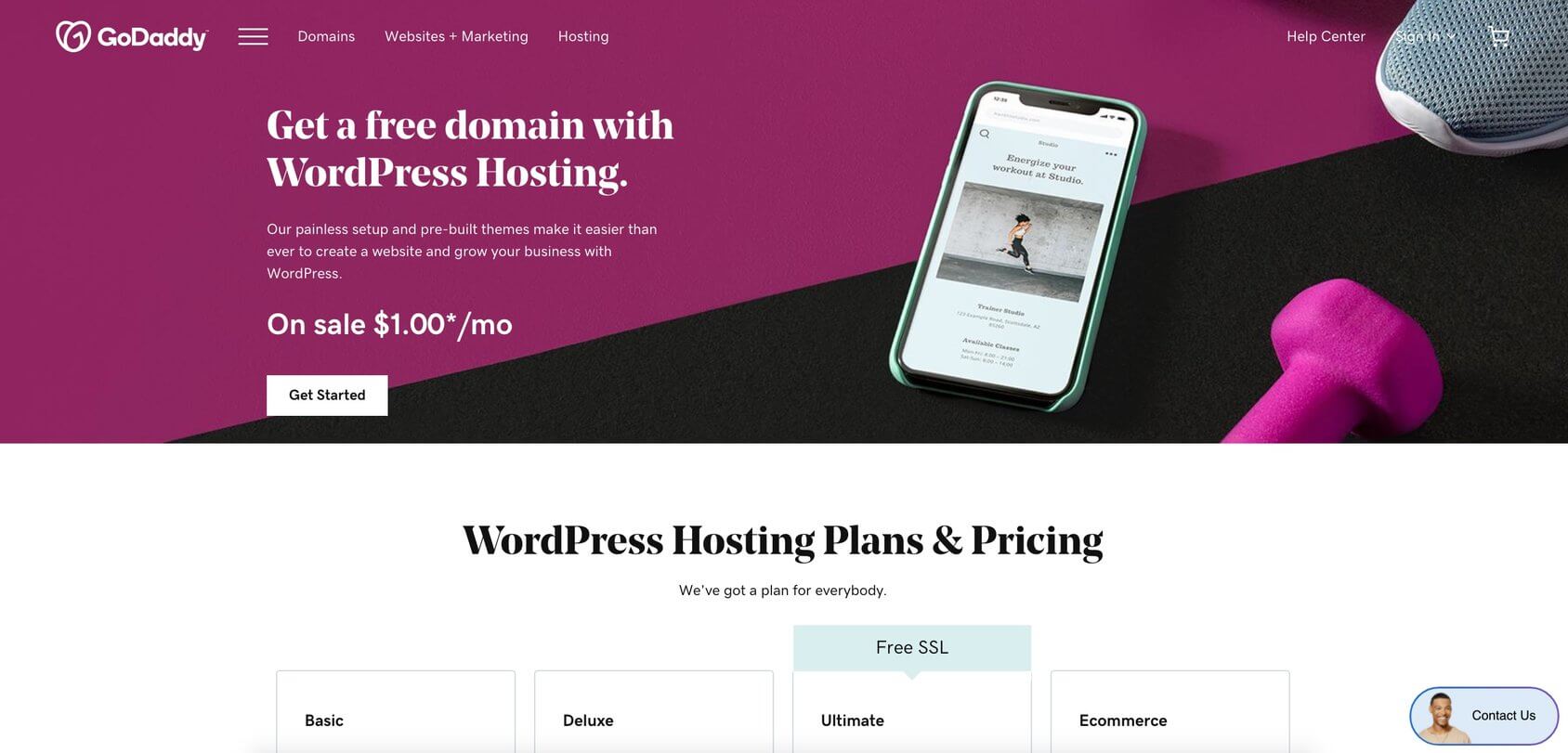 GoDaddy is best known as a domain registrar. However, the company also offers hosting services. They have several amazing packages that can suit anyone from a beginner with one site to an expert webmaster with dozens of sites under their supervision.
Pricing
Whether you need simple WordPress hosting or want to create a custom site, GoDaddy has you covered. Their pricing plans start at $5.49 per month for the Economy plan that includes a free domain and email. Their plans can be upgraded at any time.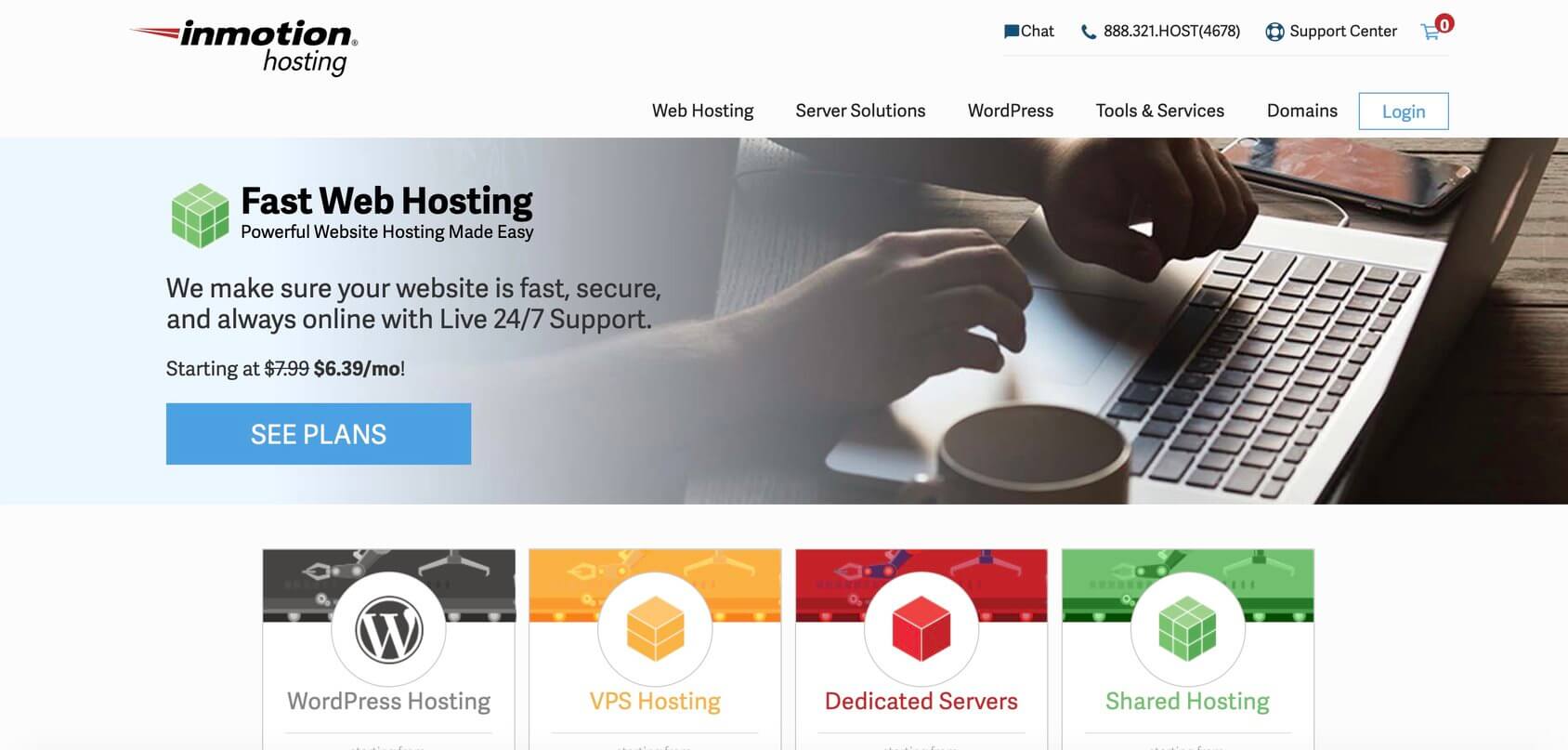 InMotion is a popular online company and is proud to present itself as a hosting expert. This means that you can have your site hosted by a platform that is supervised by people who can handle any issue, and help you with anything that you need, no matter how complex the problem is.
Features
Free SSD
Free CDN
Hack and malware protection
Automatic backups
Automatic updates
Pricing
While they are a little bit more expensive for their advanced plans than the first two companies listed, InMotion Hosting still offers an amazing beginner hosting service that starts at $2.49 per month for one site with 50GB SSD storage.
How to host a website on hosted platforms
Improvements in technology have enabled the development of powerful hosting solutions. Unlike regular hosting services, hosted platforms provide everything in one place.
Instead of separately choosing a platform that will power up your new website and a hosting company that will present it to the world, hosted platforms do both. All you have to do is find a platform that comes with the features that will let you build a site you need, start choosing templates and modify your site. The rest is taken care of by the service.
The site that you start to build is automatically hosted on their servers, and all you need to do is publish it when you're ready.
How to choose a hosted solution
Like choosing hosting companies, beginners may have problems finding the right hosted solution for their first projects. While there are dozens of well-known website builders out there, there are three companies that stand out.
The 3 best hosted solutions and platforms
When it comes to hosted solutions, these 3 platforms are top contenders. The kind of website that you're trying to build will be the deciding factor in which hosted solution you choose.
Squarespace — Everything you need to grow online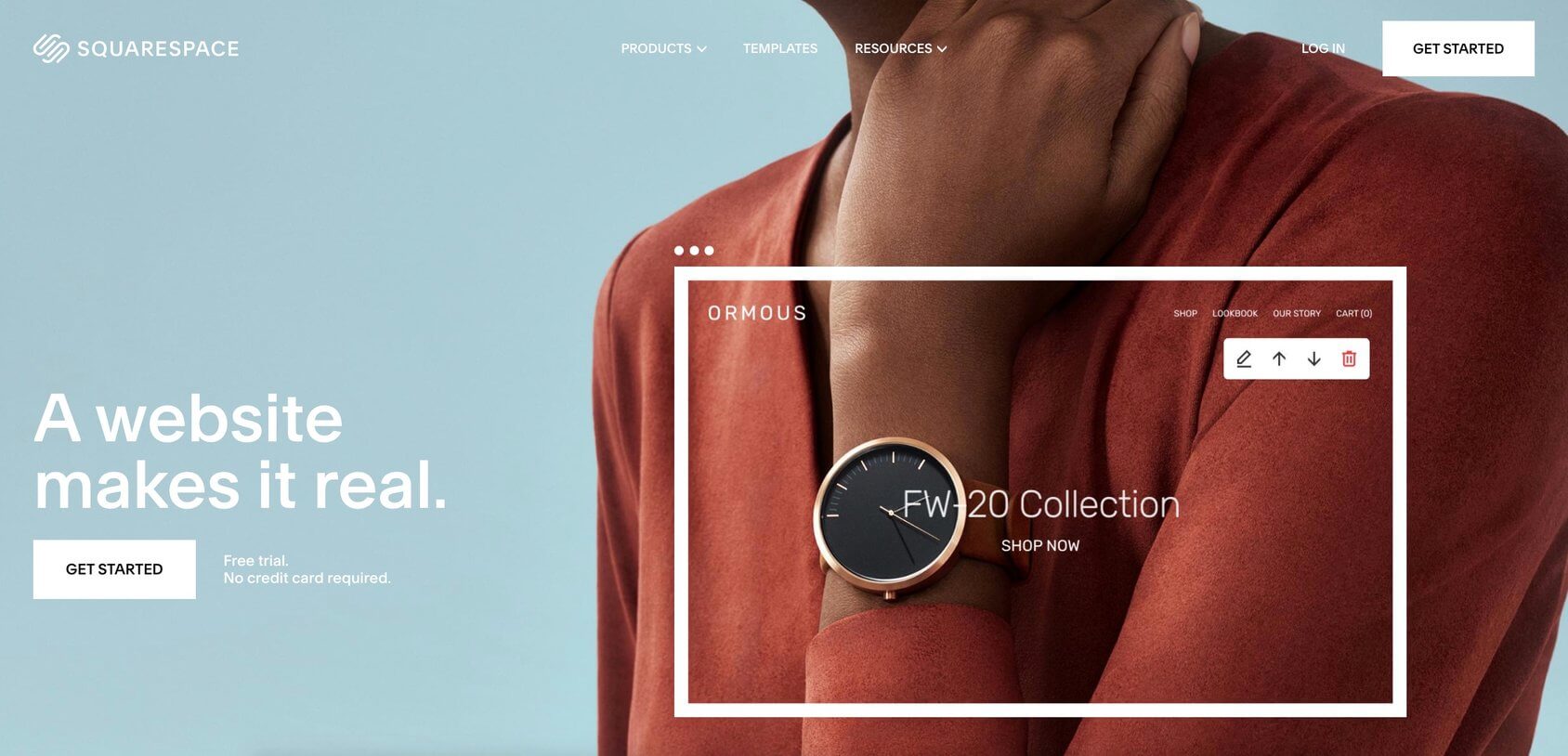 Whether you need a portfolio, photography site, blog, or a serious online store, Squarespace helps you to build it. It comes with a modern editor that's easy to use, as well as a great selection of templates that will make the first steps easy.
Features
Modern templates
A plethora of 3rd party tools you may need
Beginner-friendly editor
Good for eCommerce store
AMP Integration for faster sites
Image editor
Pricing
Although you can start with a free trial, Squarespace is not free. This popular platform is available in four different pricing plans that start at $12 per month, which gets you a free custom domain, free SSL, unlimited bandwidth, and storage.
Wix — Free and easy-to-use website builder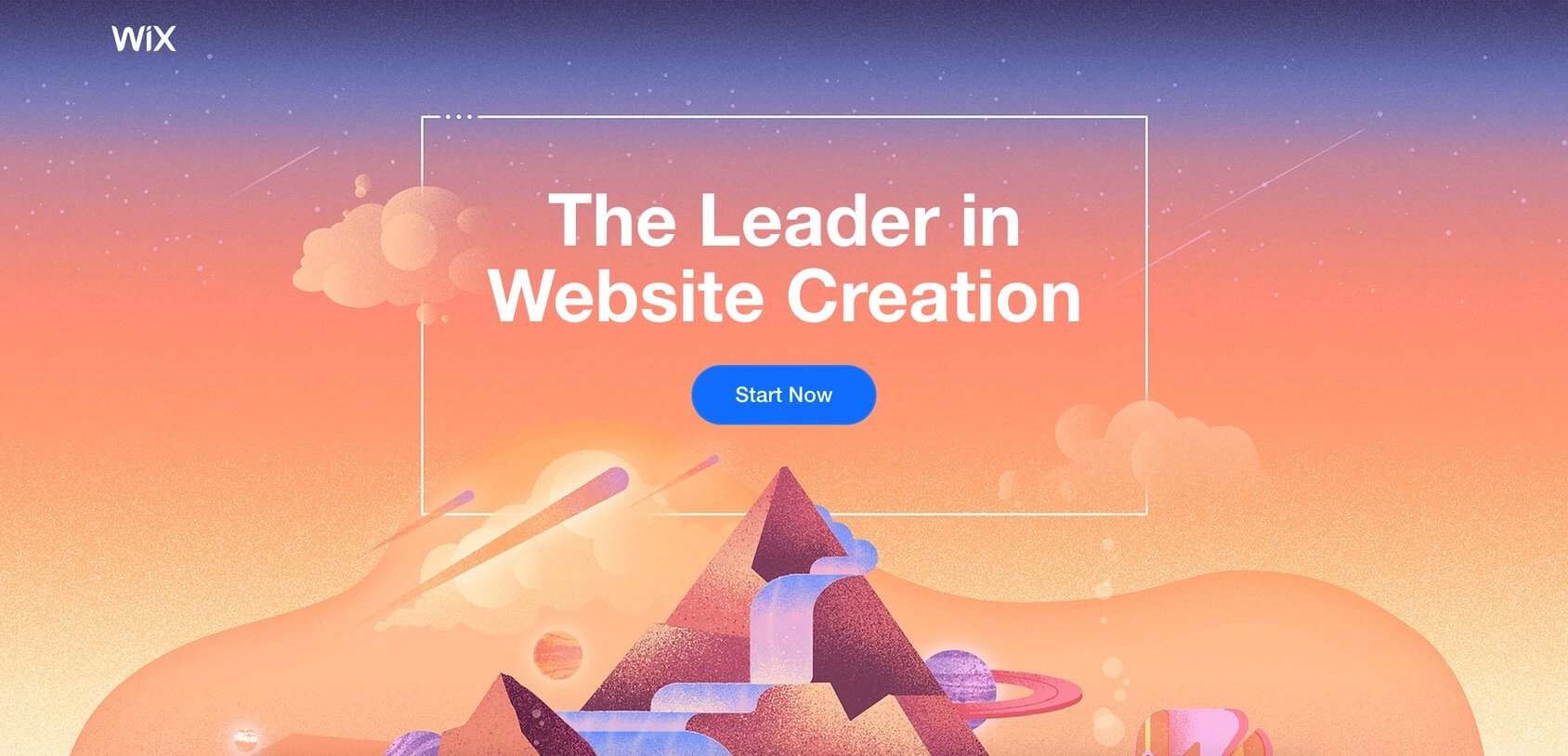 Wix has become well-known through its amazing commercials featuring celebrities. However, that's not the reason why this free website builder has consistently stayed among the top choices for millions of website owners and bloggers throughout the world. This platform features one of the best drag and drop interfaces and great templates that allow you to build practically anything you have envisioned.
Features
Free hosting you can trust
Intuitive drag and drop website builder
Hundreds of great-looking templates
Well-optimized for mobile platforms
AI website builder
Image Editor
Pricing
Since Wix offers a website builder with hosting included completely for free, it's not shocking that they are one of the most popular solutions. Still, if you decide to eliminate advertising and get a custom domain, you will have to pay for the service, starting from $4.50 per month.
WordPress.com — World's most popular website builder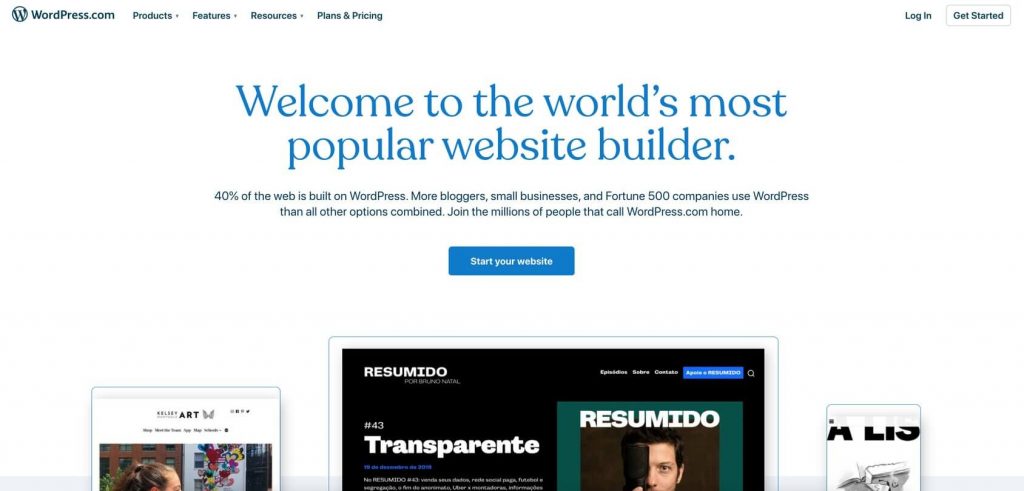 WordPress is powered by the most popular content management system in the world, and this hosted solution combines the best options available. Their powerful Content Management System (CMS) will allow you to create a site exactly to your specifications, while the professionals take care of the hosting for you. This means that you can relax and focus on the content instead of worrying about security, updates, and other technicalities.
Features
Own your content
Fast support
Pricing
If you want a free version of WordPress with free hosting included, WordPress.com is the choice for you, since they offer up to 3GB of storage for $0. For those who want more (custom domain, more storage space, and advertising removed), there is a Personal plan available from $4 per month.
How to host a website on a local machine
If you want to learn web design, experiment with different techniques, or even try various platforms, there is no need to pay for hosting. You can host a website on your local computer, and emulate what hosting services would do for you.
The advantage of hosting locally is that it doesn't cost you anything except the investment of some time for the setup. Your site is available only to you, so you do not have to worry about people seeing the mess that you're making while learning.
However, even if you decide to share your site with the public, it is always possible to migrate the entire site from your own local hosting environment to a professional hosting platform. There are even specialized tools that can help you to migrate the entire site along with its working components.
Number of steps to host your website locally
The most popular software for local website hosting is XAMPP. This is actually an entire package that contains Apache with MariaDB, PHP, and Perl. We won't go into too many details here, so let's just skip to the process of setting up your local hosting environment.
Step 1: Download XAMPP
Go to Apache Friends where you can download XAMPP for free. The file is just above 100MB, which should download quickly on a modern internet connection.
Step: 2: Install XAMPP
Open the file that you have just downloaded. For those who are running antivirus software (that should be all of you), they will get a warning message. Don't worry, just confirm by pressing the "Yes" button.
The installation wizard will now start, asking you about a few things. If you're going to use WordPress, all you need is Apache, MySQL, PHP, and PHPmyAdmin. You can uncheck everything else, and continue by pressing the "Next" button.
By default, XAMPP will install to c:\xampp. You can change the folder if you want to install it on a different disk or a subfolder. It's up to you.
Next, you will be asked about the Bitnami installation. This module can help you to install Drupal, WordPress, Joomla, and other popular platforms. If you're not sure about what you are going to use, you can check the box and install Bitnami. If you want to set up a custom site or install WordPress manually, just skip this step.
This was the last step of the setup. Now, confirm everything by clicking the "Next" button, and wait for a couple of minutes for the setup to finish installing your local hosting environment. Once it's done, you will be able to start the control panel that will take on the hosting role.
Step 3: Start your engines
Once you start the control panel, you will need to start the necessary modules. Again, if you are going to use WordPress, you will need to only start Apache and MySQL.
And that's it – as soon as both modules have successfully started, their indication icon will turn green, meaning that you're ready for setting up WordPress or any other platform you want onto your computer.
FAQs
How can I host a website for free?
If you have just started and do not want to spend much on your first site, you can host it for free. Some hosting providers offer free tiers, but keep in mind that those options are usually slow, have little to no features, and they are aggressive with advertising.

On the other hand, popular website builders like Wix will help you to build a custom website that can be hosted for free on their servers. The free tier is great for beginners and small websites, but be prepared for having a subdomain as the address of your site (example.wix.com/sitename), and their own advertising on your site.
Can I host a website on my own computer?
Yes, you can host a website on your own computer. If you're reading this from a laptop or desktop computer, that means you have everything necessary to run your own local hosting. One of the most widespread tools that will help you to achieve this is XAMPP. It will take you 10-ish minutes to install and set it up properly, after which you can start building a website locally, without paying for hosting.

However, please note that local websites are available only to you, and no one else will be able to see what you have built until you migrate your local site to a hosting service.
How can I host a website on Google?
Google is everywhere, so it's no shocker that Google does offer hosting services of their own. You have the option of using a hosting service that uses Google Cloud. You can check everything that Google Cloud offers and how much it costs by following this link.
Conclusion
In the modern world, hosting services have become easily accessible. You do not have to be an expert to make your new website available to the entire world. Even the most popular hosting services can offer your website to the world for as low as a couple of bucks per month.
For those who don't need much from a site (whether you're just testing the platform or need a simple website), you can even obtain what you require for free. There are negative sides to using a free hosting platform, such as the inability to have a custom domain and showing third-party ads, but that is often an acceptable solution for many.
Another option is to set up your own local hosting where you can freely explore platforms and technologies, and build a site just for your own eyes. If you decide that you want to publish this local site, you can always purchase professional hosting afterward, and migrate your site to their servers.