8 Unknown Facts WordPress.com May Not Fit Serious Bloggers
FirstSiteGuide is supported by our readers. When you purchase via links on our site we may earn a commission.
Read More
Congratulations! You have decided to start a blog, and we are happy to welcome you to the broad family of millions of bloggers spread literally all around the world. Making a decision to start a blog might have been easy, but this is the point where the real decision-making process will start to unfold.
Since you have decided to run a personal or business blog, you probably already know about all the different content management systems you may get. There are differences between all of them, and it might be hard to make that first decision – which content management system to go for. This is a whole new topic; in this article, we will assume that you have already picked WordPress as your choice.
According to WordPress stats, "WordPress is used by 65.1% of all the websites whose content management system we know. This is 42.9% of all websites." Because of those numbers, it's not strange that WordPress was the first thing that came across your mind when you got that excellent idea about your food blog, travel blog, or any other kind of blog you might have in mind.
I'm already on my way to create a WordPress.com account
Wait, don't rush! Just because WordPress.com was one of the first page results on Google, that doesn't mean this is the best choice for you.
We have already talked about the differences between self-hosted and WordPress.com, so this should be your first stop. There are some quite significant differences, and we strongly advise that you go through all of them before making that first important decision.
Before we show you all the reasons why WordPress.com is not so good for serious bloggers, let us briefly mention the good things.
It's free – you can get a beginner's account without spending a dime
It's managed – you don't have to worry about the technicalities; the experts at WordPress.com make sure everything runs smoothly all the time
Easy start – you can have your blog ready seconds after registering for the account
If this is your first time visiting the world of blogging and all you want is to occasionally write about the topic of interest, the WordPress.com account might be a perfect choice for you. But before the marketing department starts smiling because they just got a new paying customer, you should definitely think of all the downsides of WordPress.com.
This is why WordPress.com is not so good for serious bloggers
If you ever plan on becoming a bit more serious about blogging, take these things into consideration. As you might have imagined, that free managed account that took you a minute to set up does come with downsides. Before busting your head against the table just because you did a wrong choice, bear this in mind.
1. A limited selection of themes you can use
WordPress is renowned for its vast number of themes. There are tens of thousands of free ones you can get from the official repository, and there are probably even more premium themes you can get on various marketplaces for a reasonable amount of green ones. But, all those WordPress themes are reserved for the self-hosted version of the platform.
On the other hand, WordPress.com allows you to choose from a small portion of selected themes. Because of the fact they run everything for you, guys and girls at WordPress.com have had to make that selection. If they allowed you to install anything you want, the whole thing would lose sense. And while it is a valid reason for limiting the number of themes, it really does suck that you can't get a theme you really wanted.
At the time of writing this, there were only 171 free themes you could get on your free account. And if you wanted to use any other theme, this is the first spot where your free account goes premium – you will have to pay for additional themes and upgrade your account.
2. Most of the plugins just haven't made the list
After choosing a design that will represent your blog, plugins are something you won't be able to run your blog without. WordPress is known for thousands of free and premium plugins that will transform your site into anything you want. Whatever comes to your mind, there's a high chance you will find a free plugin for it.
While the self-hosted version will let you use any of them simply by installing the plugin, the free account at WordPress.com won't.
There's a limited list of included plugins you will be able to use, and that's it. If you like any of them, use them, but if you want anything more complex, just forget about it or reach in your wallet to upgrade the account.
3. Hold back the designer in you
Let's say that you have settled with the fact that you can't choose among a vast number of themes. You have selected a free one and are enjoying it. That's good. But sooner or later, you will want to change something about it.
Maybe you will want to change the way the header is designed, or maybe you would like to alter a section of it completely. Here comes another limitation that might ruin your day. WordPress.com just does not allow you to change everything you want with a free account.

Don't get us wrong; you can still customize your theme, but that usually means changing a predefined set of colors or the font size. If you decide to be creative and utilize a technique you've found online, just forget about it. You can't go beyond a specific point, and customizations of the page layout are practically nonexistent.
4. Can you go without custom code?
You don't have to be a coder to utilize the power of JavaScript on your personal blog. Today, the internet is full of amazing tutorials that will guide you through the process of installing new features on your WordPress site. You can even easily get the entire code snippets that will provide something new for your blog. But, when using the free WordPress.com account, you can forget about it altogether.
For example, let's say that you decide to add an opt-in form from a popular mailing service like MailChimp. When using a self-hosted version of WordPress, all you need is to go to your MailChimp account and copy the code. Yes, you guessed it – this won't work on WordPress.com since this code contains JavaScript which isn't supported in free WordPress.com accounts.
5. Your blog is just a marketing platform
Did you know that after signing up for a free account on WordPress.com you allow Automattic to use your blog for marketing purposes? Yes, as their Terms of Service clearly indicate, "Automattic reserves the right to display advertisements on your blog unless you have purchased an Ad-free Upgrade or a VIP Service account."
So, whether you like it or not, the visitors to your blog will be distracted by ads served by Automattic. And no, you won't get any share of the revenue.
Also, don't forget to scroll down to the bottom of a free blog on WordPress.com or take a glance at the toolbar – Automattic will use these places to display attribution text or links which you can't alter or remove. It's not up to you. You are simply forced to mention WordPress.com or the theme author, for example, directly on your site.
6. What's your domain?
As soon as you start looking at your blog as a serious one, you will have to change your domain name. Having yourblog.wordpress.com domain is completely ok when testing your skills. But having such a domain will stop you from attracting serious visitors. The free domain that you get on WordPress.com doesn't sound like you are taking your blog seriously and you might lose visitors because of that.
7. Limited space
The free account grants you the right to use up to 3GB of space. While this is more than enough for beginners, sooner or later you will realize that 3GB simply isn't enough for hosting a blog. Posts and images will start to pile up, and you might quickly hit the limit.
Just for example, what if you are a photographer who wants to load a few new images per day or weak where every image is about 5MB? Just let that sink in.
Also, note that while you get to upload images, documents, spreadsheets, and PowerPoint presentations, you are not allowed to upload video or audio files unless you upgrade the account. Wanted to host a podcast on your free site? Do you maybe intend on hosting your videos?
For example, if you host your site with Bluehost, in addition to having an entire WordPress hosting solution, you will get 10GB of space for as little as $2.75 per month, and you will be able to upload anything you want.
8. No money for you
If you thought about earning money by placing affiliate links on your blog, you're in no luck because WordPress.com doesn't allow that. While there are some exceptions to this rule, most of the users simply don't get to use the affiliate links.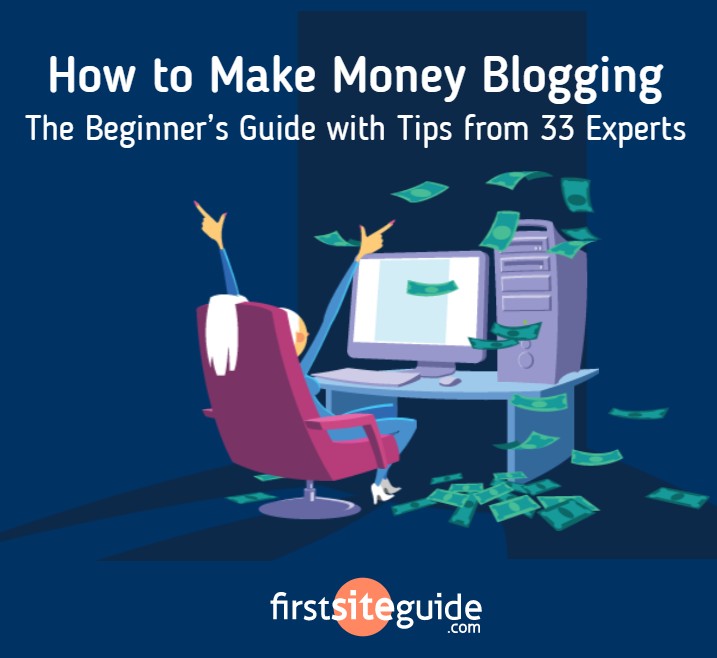 Just in case you think you can get away with one, be aware that WordPress.com reserves the right to remove the link or even block your entire blog for it. And the saddest part is that many beginners might not even be aware of this!
Is WordPress.com free? Why? Sounds too good to be true
If you are ready to accept all the limitations that the free account holds, then yes, WordPress.com is free. But as you can imagine, working with a free account is really hard. With so many limitations, only complete beginners and people who don't plan on taking their blogs seriously can get something with the free plan. Even in that case, you will have to close your eyes to different aspects of your own blog.
But as soon as you decide just to get one step away from this limited area, WordPress.com stops being free. Let us show you a few examples where WordPress.com starts eating your money.
Unique domain – for a custom domain, you will have to upgrade to a premium plan
Extra space – if you want more than 3GB and the ability to upload all file types, you will have to choose a premium plan (you will need to pay $25 per month for a business plan if you want to be able to upload all file types)
No ads – to remove ads, you need a premium plan. And you will still have to have contribution links we talked about
Premium theme – $39+ for a single premium theme
3rd party themes and plugins – you will have to sign up for the business plan which costs $25 per month
These are just a few examples where WordPress.com stops being free. Take a look at the pricing list to see more details about their plans.
What should I do?
If you have been thinking about opening a free account on WordPress.com, we guess that this article made you think twice. What to do now; should you go with it or should you invest more time into starting a self-hosted WordPress right away?
Well, the dilemma can be over in the next few seconds.
If all you want is to express your feelings about a specific topic or if you are a student trying to learn more about blogging, WordPress.com is a great choice. You will get everything for free, and it will be more than enough to reach your goal.
But as long as just one part of you considers blogging more seriously, go for a self-hosted version of WordPress right away. Yes, it's definitely harder to maintain everything on your own, and there are also some hidden costs to it, but you will get to manage a blog on your own, without any limitations. And if you start with the best WordPress hosting company, you can put a smile on your face.
Once you start, don't forget to stop by and learn more about WordPress.