How to Install Plugins in WordPress
FirstSiteGuide is supported by our readers. When you purchase via links on our site we may earn a commission.
Read More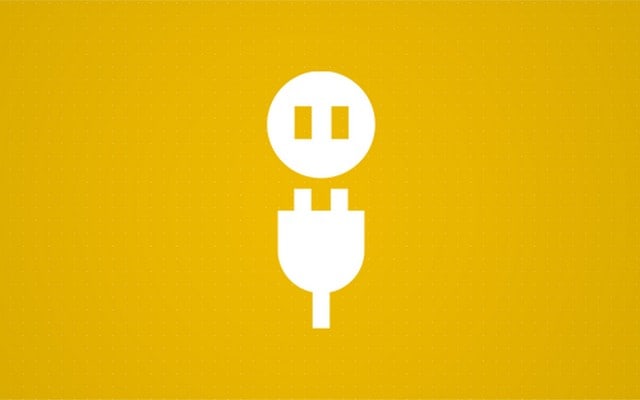 WordPress plugins can quickly extend your blog and make it a better place both for you and the visitors. While it is technically possible to have a WordPress blog without even one active plugin, the chances are that admins will need at least a few of them to even start a blog. With time, the need for plugins will keep on increasing. That's why as a new webmaster, you just have to know how to install WordPress plugins.
Just like with everything else, WordPress developers were keen on creating a user-friendly environment. So even if the installation of plugins might sound terrifying to someone who meets WordPress for the first time, let us take your fears away. Today, we will show you two beginner-friendly methods of installing plugins, and one a little bit more advanced.
Before installing a plugin, you should know that only the self-hosted version of WordPress allows the installation of new extensions. If you don't have options for installing new plugins, you are probably using WordPress.com, or you don't have the right user privileges.
Use Search Plugins feature in WordPress
To install plugins from the official WordPress directory, you don't have to wander away from the dashboard. The developers were kind enough to introduce a search box that lets you browse through all the plugins available in the repository. Here you can also read a few more details about each plugin, and of course, install it directly from the list.
On the left side admin panel, go to Plugins -> Add New
If you take a look at the top of the page, you will find several tabs that let you switch the list of available plugins:
Featured – a few plugins recommended by WordPress. On the bottom of the page, you can search plugins by tags
Most popular – The entire list of plugins, sorted by popularity (there are more than 40,000 plugins)
Recommended – suggested plugins based on other plugins you might already have installed
Favorite plugins – if you marked plugins as a favorite on WordPress.org, they will appear in this tab
Search – type in the keyword and find plugins that match the criteria
Install a plugin
By using any of the tabs and functions, you will end up having the list of matching plugins available for installation. For example, let's search for the free Under Construction Page plugin that can create a beautiful maintenance page for your visitors. If you click on the name of the plugin or follow the "more details" link, WordPress will open a popup window with some additional information about this extension.
Similarly, you can see its developer, rating, the number of active installs (people who are currently running the plugin on their sites), the time of the last update and the compatibility info.
Go to Plugins -> Add New
Find a plugin from the list or search for one
View more details about it before you decide to install the plugin
Click on the "Install button"
Wait for a few seconds until the orange icons stops spinning
Click on "Active" button
Once the plugin finishes the installation process, you should see the confirmation message within the same button. After that, the button will change the label into "Activate". Although you have successfully installed your first plugin, it still doesn't run. If you want to get all the extra functionality it provides, you should click on the "Activate" button.
Once you activate the plugin, wait for a few seconds. When done, WordPress will redirect you to the list of all active plugins. From here, you can control all plugins you have on the site, deactivate them, update, go to settings and even edit their code.
The plugin is now installed and activated. To start using a plugin, you should navigate to its settings to set it up. Since every plugin works differently, we're not able to tell you where settings will appear. But if you followed our example and installed Under Construction Page, you should go to Settings -> UnderConstruction to start working with the plugin.
Upload a plugin through WordPress admin
Other free plugins that can be found on the web, as well as the premium (paid) plugins, are not listed in the directory. So, that means that you can't find them by using the first method. To install plugins outside the official directory, you will have to upload them manually.
All WordPress plugins should come in a ZIP format, and you should keep them archived.
Go to Plugins -> Add New
On top of the page, click "Upload Plugin" button
If you have a plugin in a .zip format, click on "Choose File" button
Select the ZIP file from your computer
Click "Install Now" button
Wait for a few seconds for WordPress to complete the installation
Install a plugin via FTP upload
For a little bit more advanced users who know how to work with File Transfer Protocol, WordPress allow plugins to be installed via the third method. It requires you to upload files to the server manually, and then activate the plugin through the admin panel.
Download and install free FileZilla or any other FTP client
Open the application, and connect to your FTP server
Navigate to WordPress folder (usually found in "www" or "public_html" folder)
Open wp-content/plugins folder
Unzip your new plugin there (you should end up having one new folder named after the plugin)
Log in to the WordPress admin dashboard
Go to Plugins -> Installed Plugins
Find the new item on the list
Click the "Activate" button
Conclusion
Similar to the installation of themes in WordPress, plugins can be installed by using three different methods. While the first two are very beginner-friendly and allow everyone to quickly install any plugin of their choice, the third one will require some basic knowledge of FTP.
But no matter the technique you used to install a plugin, you should have it on the list of all installed plugins where you can manually activate or deactivate each one.