Posterous is Dead. What Now?
FirstSiteGuide is supported by our readers. When you purchase via links on our site we may earn a commission.
Read More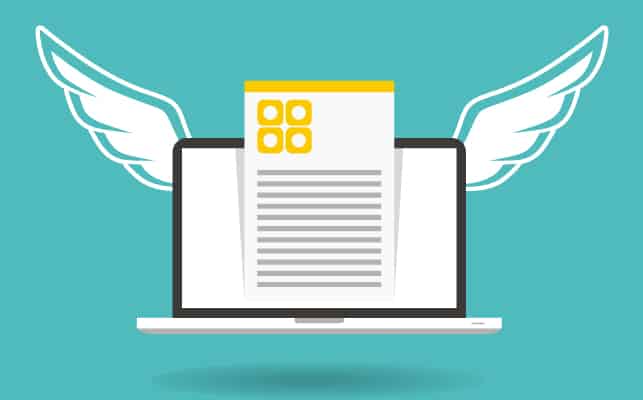 Reaching for the Stars
An astronaut with a wrench floats in the void of space, with only a smoking satellite for the company. Beside him are the words, "Posterous Spaces is no longer available."
On April 30, 2013, this popular service went down.
At the time of its demise, Posterous had an estimated 60,000 daily users and 52 million pages. It had a number of cool features, most particularly that you could post by email. Of course, WordPress can do that now, but back when it got started in the distant past of 2008, it was a cool new idea.
If Posterous was such a great and popular platform, then, what happened to it? Well, they did fall on some rough times, and, eventually, Twitter came along with an offer that was too good to pass up—at least for the investors.
Acquisition by Twitter
Acquisitions aren't always about buying a company because you want to own it. Sometimes, companies buy other companies specifically to put them out of business. Or, other times, because that company owns the patents on a handful of features the larger company really wants to own. That's the truth of it, and it's a sad truth indeed when it's a good company that gets cut up for parts.
Despite promises to keep the service alive, in this case, it was most likely an attempt by Twitter to get their hands on the people behind the team, putting those developers and technologies to use on their own team.
The Fallout
When Posterous went dark, it left a lot of blogs without a home, and a lot of bloggers looking for a new service to host them. Of course, savvy bloggers know that the best way to avoid service changes and shutdowns is to host their own blogs.
The rest of the refugees split off to the other major blogging platforms, although a few followed the surviving Posterous team to their own startup.
After the site, they built from the ground up was sold off (for a tidy sum of money), members of the Posterous team launched Posthaven to fill the gap. In their own words, "Garry Tan and Brett Gibson were two of the co-founders of Posterous in 2008. Posterous was acquired by Twitter in 2012, and while we were happy that it was a meaningful acquisition for the team and investors, we were bummed to see something gets shuttered that we believed should last forever."
Posthaven
Reading through Posthaven's intro page, and knowing where they come from, is a somewhat amusing experience. You'll find such quotes as, "We're as sick as you are about having to move your posts and photos every time a service goes away."
Of course, you probably haven't heard of Posthaven. That's probably partially due to the combination of Tumblr's dominance among the casual blog crowd, and WordPress' omnipresence among the serious blogging community. It may also be due to a bit of trust deficit toward the team from the blogging community, although the Posthaven team is quite clear that, "We want to build simple, useful, usable software for people. That's what we love to do. We'll never sell this site. It's not for sale. Ever. Not negotiable."
Posthaven isn't free, though; you pay $5/month for the service. Not bad, but for that price, you can almost self-host.
What Do I Do When My Platform Leaves Me Hanging?
That's the real lesson we learn from Posterous: That websites come and go. So what can you do to protect yourself from having your blogging site sold out from under you?
Own your own!
The truth is, if you want to be taken seriously as a blogger (and don't have some sort of prior claim to fame), you need to get out there and build your own blog. It's not as hard as you might think if you have a decent guide to follow.
First Site Guide was created to help people start their own sites, and we've put together a great guide. More than that, we have a growing list of platform reviews, if you're not ready to start your own site. We also have resources on our blog to help you decide what niche you want to focus on, which monetizing strategies will work best for you.
In other words, we've got you covered!