Welcome to this guide
You stun others with your fabulous fashion sense. You help friends refurbish their wardrobes and plan their attire for special events. You always know what's hot on the fashion market and your advice is invaluable. Isn't it time to start your own fashion blog?
The internet is an effective platform for establishing your personal brand. And it can become an important source of revenue for you. You'll be able to demonstrate your skills to a wider audience and turn your free advice into cash. And you may be surprised at how easy it is to create a blog with direction from our detailed guide.
Companies with active blogs generate
55% more site visits
Fashion blogs first appeared
in blogospere prior to 2002
Six easy steps to start a fashion blog
Choose the best blogging platform
There are approximately 76.5 million WordPress.com blogs
17 posts are published every second on WordPress sites around the world.
A content management system (CMS) is both the skeleton and shell for your blog. A CMS controls how your blog looks and what it does. CMSs usually spare you the trouble of learning complicated programming or design. Since you're looking for a blog site that will also allow you to add and manage the content of your blog, your choice of CMS boils down to a few options such as WordPress, Joomla and Drupal.
WordPress.org is the leading CMS in terms of trust and popularity. That's why it has several million users around the globe.
WordPress is one of the top choices for content management for blogs and websites of all sizes—from popular bloggers to companies, large and small.
A CMS makes working with blogs, as well as websites, a lot easier. And since it's highly customizable, there's no limit to creativity and functionality.
With WordPress, you don't need to know how to write code, yet it gives you tremendous flexibility and the ability to create a professional and dynamic blog or website. WordPress is available worldwide, without restrictions, in most languages.
Select your domain name
From Facebook to Amazon, we call websites by their names. In order to access them online, these names are written in the address bar of browsers following certain conventions.
Such addresses are called URLs—where the domain name is squeezed between a www. and a .com (or other suffixes). The toughest choice you need to make is the name that will be sandwiched in between. So let's find out how to deal with that first!
Here are some important clues about what you should be considering:
Short is better. If you want to be memorable, go for something witty and short. You don't want to crowd too much information in your domain name. Long names are hard to remember and difficult to enter into search bars. Remember: Catchy and memorable is the best way to go.
Keeping your blog active dramatically increases the chances of pulling in sales. 92% of business blogs that update
several times a day have acquired at least one customer through their blog
Keep it specific. Unless you come up with a very witty moniker or you already have an established name in the fashion niche, make sure to indicate the topic of your blog in the name—otherwise you'll fail in search results.
Make it more YOU. If you're a reputable fashion advisor make your name a domain, even if it's just a last name. If you're new to the game, however, or don't strongly connect your name to your business, leave it out of the domain name and introduce yourself on the blog instead.
Recommended tool:
Set up your account with a hosting provider
Over 850,000 people have set up WordPress blog with BlueHost
If you've come up with a great domain name, the next thing you need to do is select a web host for your blog. Like buying clothes from a well-known couturier, selecting a reliable web host is an important step in developing your blog.
Hosting is usually a paid service, like paying rent for an apartment. Some people prefer to get their domain name and hosting from separate providers. Others bundle them together for the sake of convenience, often getting awesome deals with the bundle.
Given our experience reviewing and using different web hosts here at FirstSiteGuide, we enthusiastically recommend Bluehost. They offer a special deal that includes a FREE domain name and a 30-day money-back guarantee.
Get your fashion blog online
Following is the quick and easy sign-up process with Bluehost.
While each hosting provider has slightly different control panels, the installation process will be similar.
Bluehost web hosting company is recommended by WordPress.org as one "of the best and brightest of the hosting world".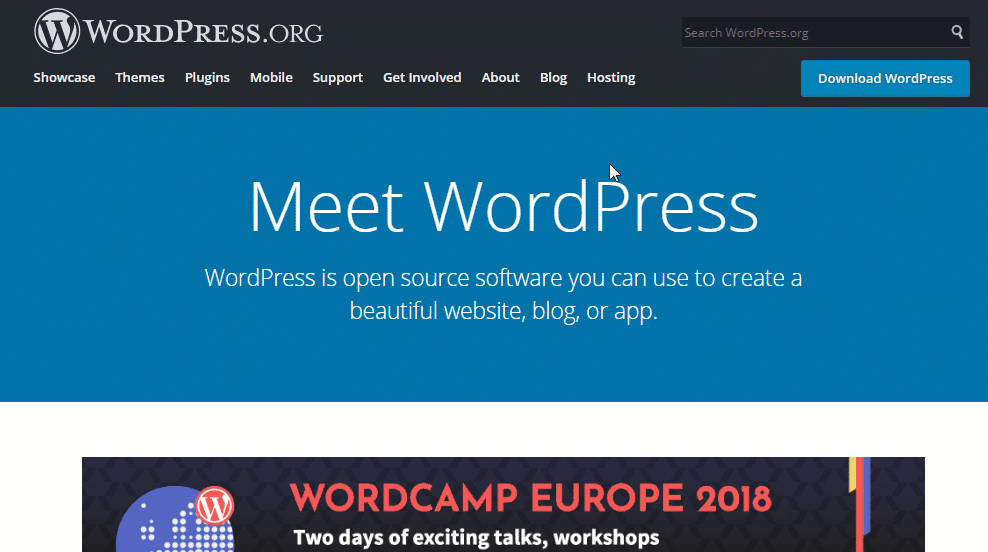 Step One
Get a special deal from Bluehost and start blogging in 5 easy steps by following this link, then clicking "Get Started Now."
Step Two
Bluehost offers special deals and plenty of blogging options, as well. As a beginner, we suggest that you begin with a Basic Plan then upgrade when you've learned the ropes and are ready to expand. Though limited, this plan has everything you need to get started.
Once your blog begins to scale up, you'll want to explore the unlimited Plus Plan with standard performance—it's Bluehost's best seller! The Pro Plan provides the same features as the Plus Plan with the addition of high performance, which makes it perfect for seasoned bloggers who have a crowd of devoted followers. (You'll get there!)

Step Three
This step can seal the success of your entire blogging venture. Some of the best domain names have been forged during the registration process! In case you can't think of anything good out of the blue, take a minute or two to reflect. Then, simply type the name in the "new domain" box. If the name is already taken, Bluehost will generate a list of similar domain names. Take your pick and click "Next."
Step Four
Finally, you've arrived at the registration page! This means that your domain name has been accepted and you only have a couple more steps to go. For now, fill in the empty fields with your personal and billing info—Bluehost will keep it private and safe!
Step Five
Fashion Blog Niches
The top 5 types of blogs searched for on Google
monthly searches
Turn your calculator on, since this step is all about your payment options. You can choose the 12-month account plan for the lowest price or you might want to consider making a longer commitment. The other two hosting packages will last you twice or thrice the time, and your monthly fee will be lower! As for the rest of the boxes, you can leave them unchecked for now if you want, and return to them when the need occurs.
After you've checked the "Terms and Regulations" box, return to where you started—the Bluehost homepage. In the upper right corner, you'll see the login button. Enter your domain/username and password to enter your account. Then, find the WordPress icon and click for quick install. Shortly after, you'll receive your credentials via email, so be sure to check your inbox.
Finally, you're an owner of a WP blog, which means that you can start customizing your theme, design and layout.
Step Six
After adding payment information, the next step is to choose a password for your account. Make sure to remember it, as you won't be able access your account or verify it.
Step Seven
Once you've created your new password, you can use it to log in to your new account.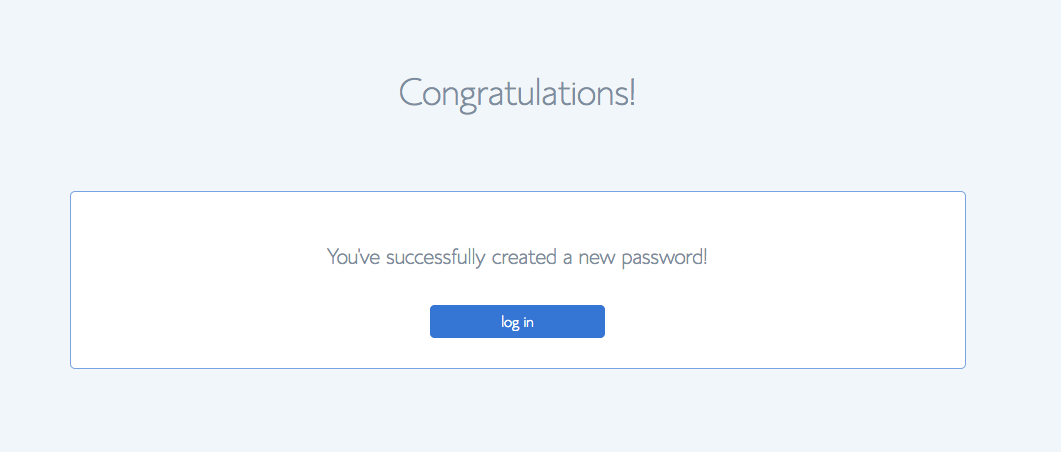 Step Eight
After you've accessed your account, the first thing you will be asked to do is choose a theme for your blog. Bluehost provides you with a set of different themes to choose from but, in case you still don't like any of them, you can later visit the WordPress.org repository where you can find an even wider selection of themes for your blog.
Step Nine
After picking the theme for your new blog it is time to finally start it up and you will have to log in to the WordPress dashboard to do this.
Step Ten
When you access your dashboard, you will get a wizard that you can use to create a website with Bluehost. It can easily guide you through all of the steps and is designed for beginners – if you don't want to use it, simply continue on your own.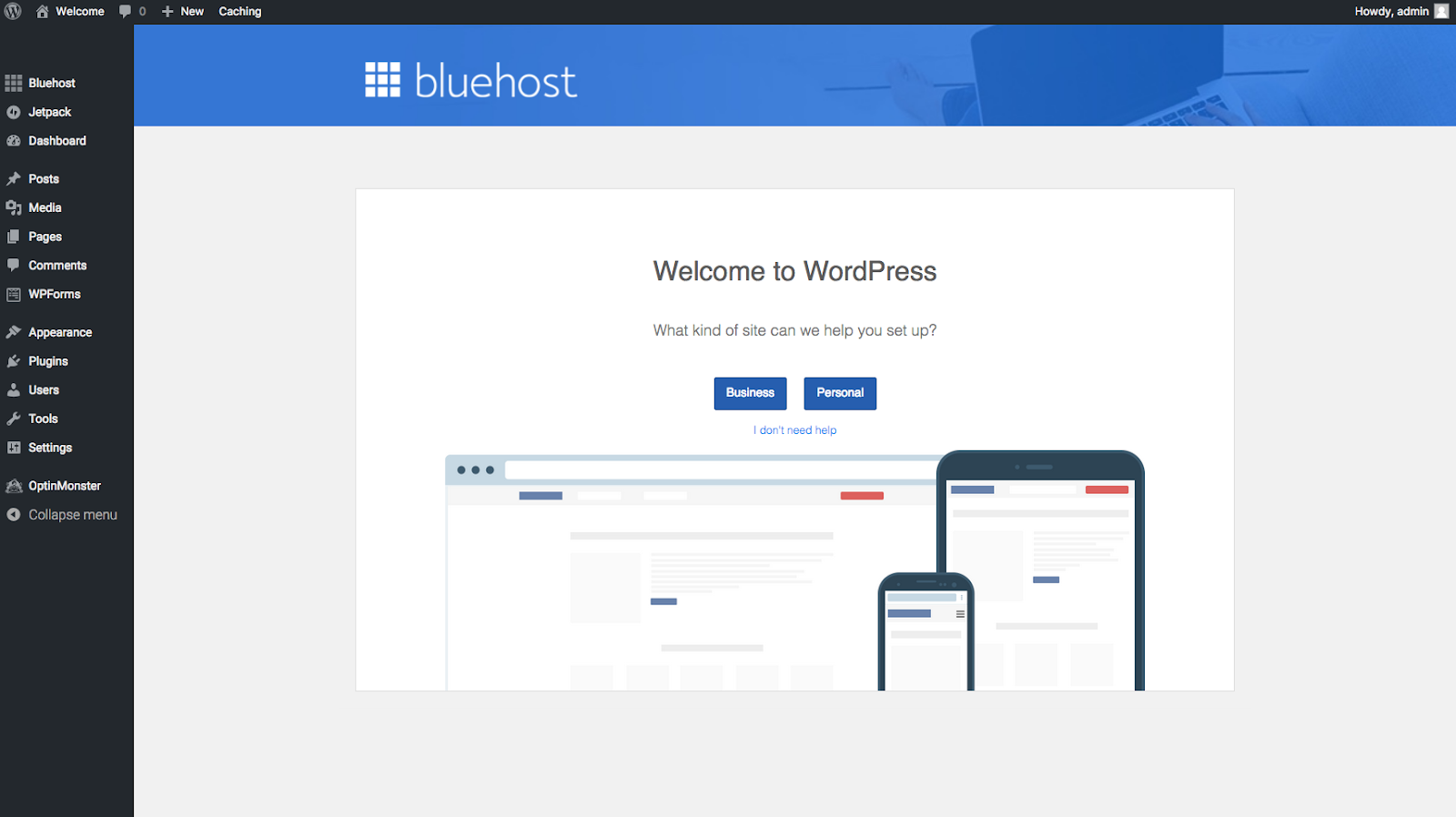 Step Eleven
When in your dashboard, you will see a Bluehost button located in the upper left corner. After clicking on this button, you will be prompted with various tools that can be used for blog customization. These are the only tools you will need to customize your blog, so change what you want and when finished press the launch button to complete your blog.
However, before your blog is officially launched, you will have to write a title for it, i.e. name it. You will also have to add a description that will quickly outline what your blog is about and what visitors can expect from it.
Once you've done this, your blog will be launched and running live, ready to attract new visitors!
You've finished setting up your fashion blog quickly and easily, now it's time to start building your audience and do your blogging work.
Find the perfect theme
Types of fashion bloggers
Personal style bloggers – the most popular of them all, they post outfits & more outfits
With your blog up and running, you've already taken the important first steps.
But some of the most creative and rewarding steps are ahead: for instance, finding a great theme for your blog. As mentioned before, WordPress assigned a default theme with installation, but just like in fashion, the same outfit doesn't look good on everyone. Your default WordPress installation also comes with some sample pages and sample posts which you'll want to remember to delete before moving forward.
Themes are like clothes for your website. WordPress's own repository contains more than 2,000 themes. More themes are available at a premium from diverse sites. When you're looking for the perfect theme, there are several things you should consider.
You want your blog to look great. But you also want to make sure it functions smoothly. Keep in mind that not all themes will be compatible with all the features you want, such as a storefront or specific performance metrics. Consider your needs, now and in the future, and find a theme that meets them.
Free or premium?
Street style bloggers – they post inspiring looks they photograph on the streets
Business of fashion / fashion news bloggers – the majority post about fashion
news and they also cover different topics about the financial & business type of the fashion world
There are both free and premium choices for your blog's WordPress theme, with extreme price differences, ranging from $3 to $1,000. It definitely makes sense for to sift through the free themes first, because there are so many options and you'll get a better idea of what you want. Plus, themes are like clothes shopping; you can try the theme on to check the fit before making your selection. Most theme repositories, including WordPress' own wordpress.org, give you the opportunity to preview a theme before downloading, installing or even paying for it.
Shopping bloggers – they post about the latest trends and curate beautiful collages with lusted pieces
Lifestyle bloggers – they mix fashion
posts with lifestyle posts, we can talk about family, food, travel & decor posts
Fashion photography bloggers – the latest editorials, campaigns and inspirational looks around
General fashion bloggers – as the name says it, all about fashion, including looks, editorials, news, trends, sometimes street style, beauty, shopping & co
Do you know what you want?
It's easy to be swept away by the great WordPress themes. But it's important that you don't make the mistake of not checking to be sure the theme works the way you need it to. (It's like that gorgeous dress you save up to buy, only to have it gather dust in the closet because there's nowhere you could possibly wear it.)
Make a list of the functionalities you would like to have on your blog (e.g. drop down menus, number of columns, slideshows, full-width previews, etc.) Decide which functions you absolutely need and which are optional. Then make sure the themes you're interested in support the essential functions and, hopefully, at least some of the optional ones.
What will your readers want?
Today's readers often like to read their favorite blogs on devices as diverse as mobile phones and tablets. This is why you should opt for a theme that's responsive—that is, it will load quickly and look professional on screens of all sizes.
What do you want to achieve?
Keep in mind what you want your blog to look like when it's finished. This should be your benchmark for the theme you choose. Ultimately, you'll save time, effort and, in many cases, money, by focusing on your vision for the final blog. This means that you should select a theme that already looks fairly close to your vision of the blog.
Who are your readers?
Blog frequency impacts customer acquisition
% of blog users who acquired a customer through their blog
Knowing your readership also helps you select the best theme. Not only will you have a better idea what to choose, but you'll also be able to provide something that's consistent with your industry's standards and current trends. Conversely, if you are an extremely creative person, you could go against the grain and choose something that will set a new fashion!
Here's a short and handy list of themes we've found particularly well suited for your new fashion blog. All are free and can be downloaded directly from the wordpress.org repository of themes.
If you've found the perfect theme for your blog (and you should have by now), this means you're now ready to download and install it. The process is fairly easy for beginners.
64% of social shoppers turn to message boards or blogs for inspiration before making a fashion-related purchase decision.
Identify the best plugins
Plugins are a very important part of the WordPress experience. They serve diverse purposes, but they have one thing in common: they make your blog look and function better! Whether they add a new feature (e.g. subtitles for your posts, or social buttons on your pictures), or a new functionality (e.g. a contact form), or just make your blog simply smashing (e.g. a rotating slideshow, a pop-up window, or a subscription reminder), they all work together to enhance the way your fashion blog looks and works.
Recommended fashion blog plugins:
Examples of The Best Fashion and Beauty Blogs to Follow
We've told you how to make your blog beautiful, already, but can we tell you how to blog about fashion or beauty? Nope. So we're going to show you, instead.
How do you know which fashion blogs are fashionable? You ask us.
We've collected some of the best fashion and beauty blogs on the internet and showcased them here.
By Jen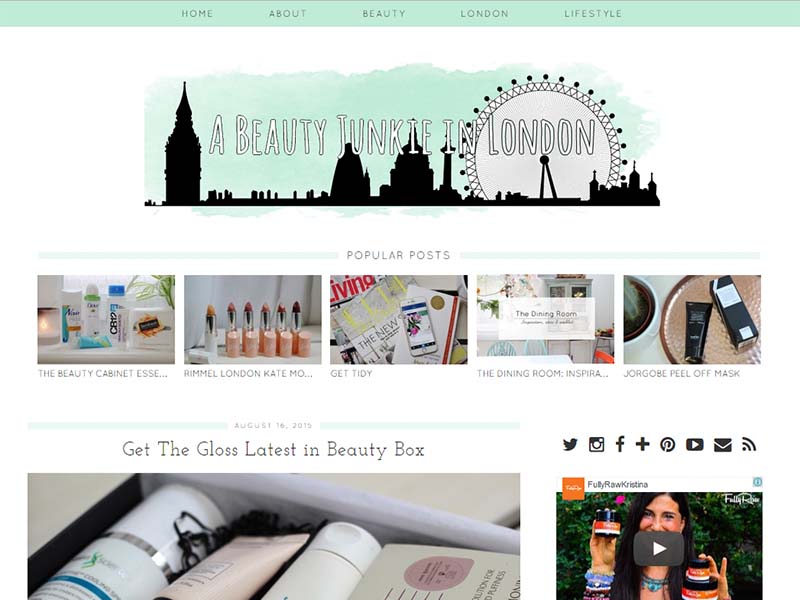 by Olia
by Enocha
Frequently Asked Questions
How much does it cost to start a fashion blog?
If you really can't spare a dime (because you've spent it all on new clothes and shoes), starting a fashion blog can be free. You can easily and quickly open a new account on a free platform like WordPress.com or Blogger. But before you do that, you should understand that such free platforms come with many disadvantages. If you want to start the right way, we strongly suggest starting with a self-hosted WordPress blog.
We understand that the costs of hosting and domain can be expensive, but our friends at Bluehost are here to help. For as little as $2.95 per month, you can opt-in for one of the best WordPress hostings that include a free domain and SSL!
And that's pretty much it. It will be more than enough for a start, and you can begin thinking about investing more into your blog in the following months.
What should I blog about?
Your blog should be a reflection of you. It is very important that you blog about something that you really love, and something that you understand well. You have to make an impact and show something unique because there are millions of other fashion blogs that are alike. If you love clothes, write about it and take pictures. If you are only into shoes, focus on what you love (and don't love) about the footwear industry. But here are a few topics that might help you get to your passion:
Season Wish-List
What's new in my wardrobe
What to pack for a weekend getaway?
Fashion photography tips & tricks
Location scouting
Book & movies about fashion
Review collections from specific designers & shows
Fashion news
It is really up to you to decide what to write about. Just keep in mind that both your future readers and search engines will know if you are not original, so don't allow yourself to copy others. Be yourself.
How fashion bloggers get paid?
Having a fashion blog opens an opportunity of earning money. There a lot of ways to get paid:
Display Ads – you can use Google AdSense or any other advertising network. Place ads and get paid for it

Affiliate Marketing – place links to paid products. If a visitor makes a purchase, you can get a commission

Brand Promotions designers and boutiques might want to pay you to promote them through your blog

Sponsored posts – allow other designers to write about their clothing and accessories on your blog

Classes – if you become good enough, you can start working on seminars, paid online classes or one-on-one sessions
Whatever technique you decide on using, make sure that you don't overdo it. You don't want your fashion blog to become sales-centered. Too many ads or sponsored posts might make a negative impact on your blog.
How much money can you make with a fashion blog?
The amount you can earn every month really depends on many different factors. How much are you willing to work on your blog? How much do you know about fashion? Can you attract the audience? But here are a few real-life examples.
According to Who What Wear, Pink Peonies' Rachel Parcell earned almost a million dollars just from RewardStyle affiliate earnings in 2014 when she was only 23 years old! Bag Snob's Tina Craig and Kelly Cook earned more than a million dollars in 2014.
Obviously, there aren't that many fashion bloggers who can easily earn that much. There are much more who earn only a few hundreds of dollars per month, and those who can get a few thousand if they try hard. What's important is that you can earn as much as you're capable of, so get started and don't give up.
Conclusion
You did it! You read and followed our instructions step-by-step and now you're lounging back in your chair to admire the fruits of your labor! You have a fully functional blog, which will help with your new career in fashion.
Your blog will help put your business on the map, attracting new clients and helping you communicate within your niche elegantly and eloquently. With the new skills you've learned here, you now have the tools to ensure your web presence and real-life presence match, just like when you're dressed to the nines!