Complete Google Hosting Price List
FirstSiteGuide is supported by our readers. When you purchase via links on our site we may earn a commission.
Read More
Google is the gold standard for search engines, with more than 3.7 billion daily searches. With so many searches, you may wonder how your website can reach the top of any search results page. After all, what's the point of running a blog, business website, or online shop if no one can find you?
One of the quickest ways to get a website up and running and lay the foundation for further optimization is to use Google's hosting solution. Their pricing systems can be confusing, but don't worry – we're here to help.
We will explain how Google Cloud hosting works, what you can gain from it, and how to calculate the price.
How Google cloud hosting works
Unlike traditional hosting solutions, cloud solutions store your website's data in virtual layers, spreading them worldwide. Your data won't be stored in a fixed location – it will be splattered around the internet, providing you with a more reliable hosting solution.
By storing your data in multiple virtual spaces, you will gain a more practical solution for your web pages and applications and protect them from third-party attacks and possible harmful behavior.
What you get
Google hosting is a versatile toolkit with everything you need to run your websites and web applications smoothly. If you start using Google hosting, you will gain a more scalable experience alongside various hosting options depending on your needs and advanced security measures.
Moreover, it allows you to create new websites and features and optimize existing ones efficiently. Below, you will see how to calculate the price for these services.
Use Google's pricing calculator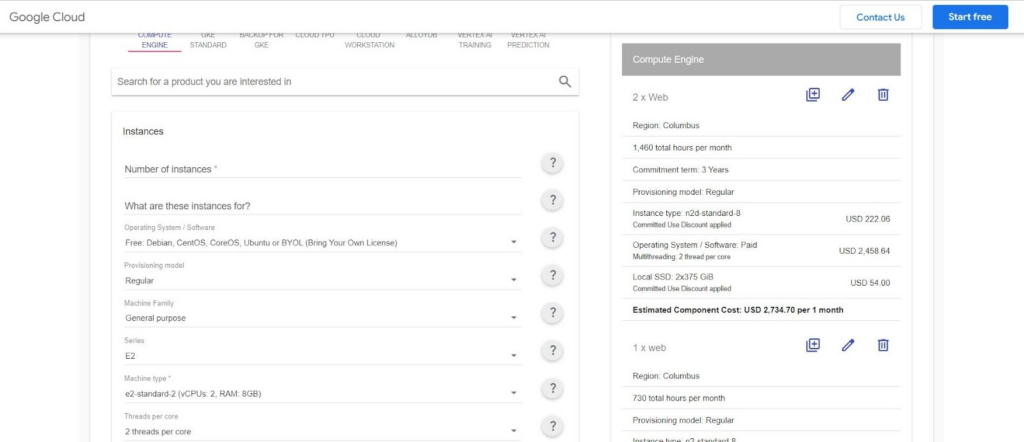 Google's pricing calculator will help you see how much you will spend on a monthly subscription based on your needs. Moreover, this is an excellent tool for exploring what Google's Cloud services offer and discovering some essential features that may optimize your website or app.
You will need time to fill in all the boxes in the calculator, but you will know the exact price once you finish this task. You must input lots of information, including instances, nodes, and persistent disks. Once you do, you will get the price you would pay for Google hosting services.
For example, if you need a cloud workstation, Google's pricing calculator will calculate your approximate cost per month: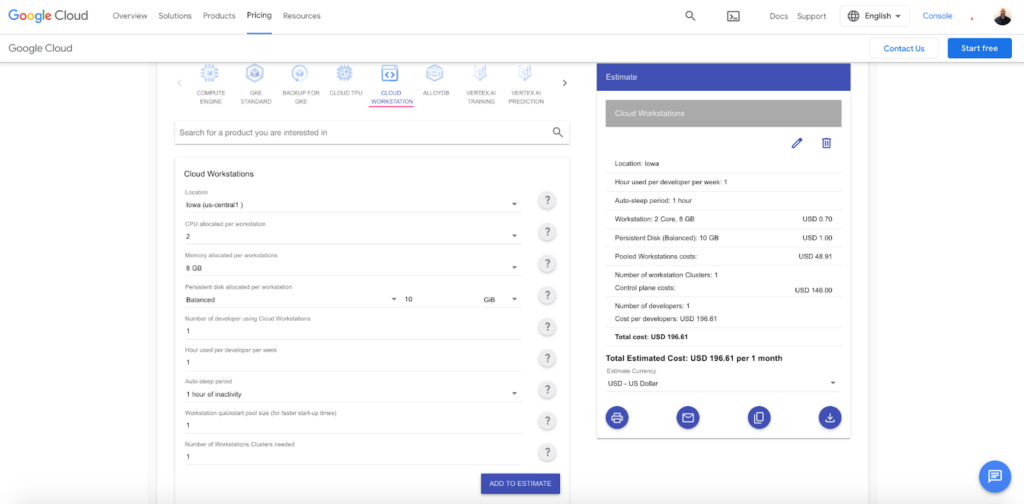 Google Cloud hosting pricing list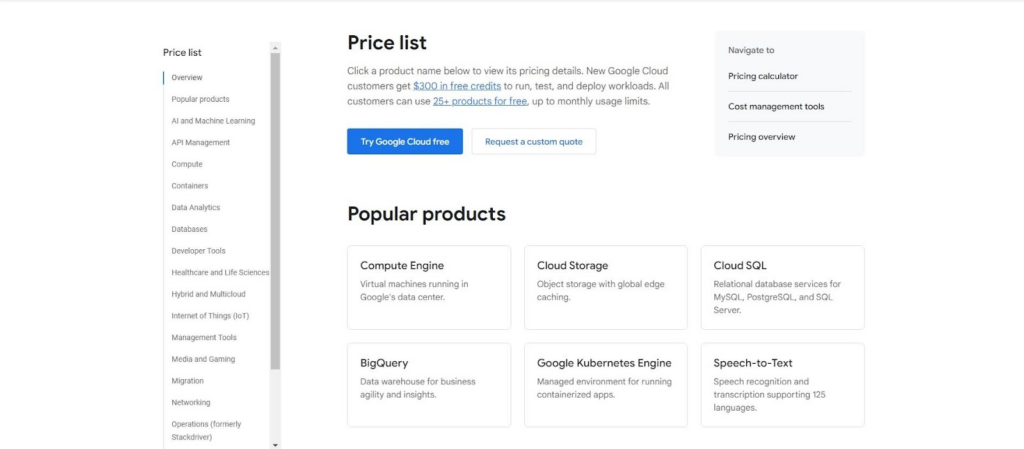 To discover the price of Google hosting services, you can also head to the Google Cloud pricing list, add all the features you need to your plan, and see what the final price may look like.
For example, if you need storage solutions, API management, developer tools, and networking, you can head to Google Cloud and calculate the approximate price.
You will get $300 free once you sign up to Google Cloud to spend as you wish and try out new features.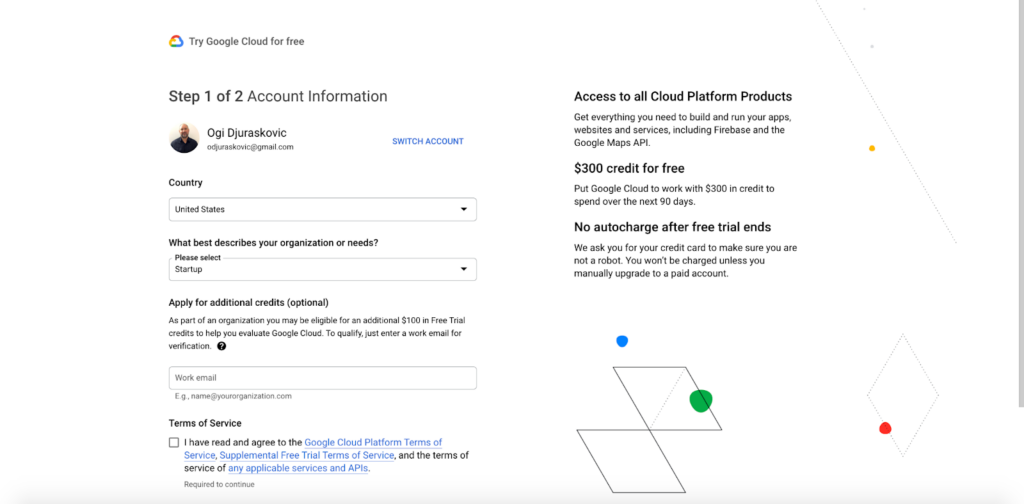 Reach out for a quote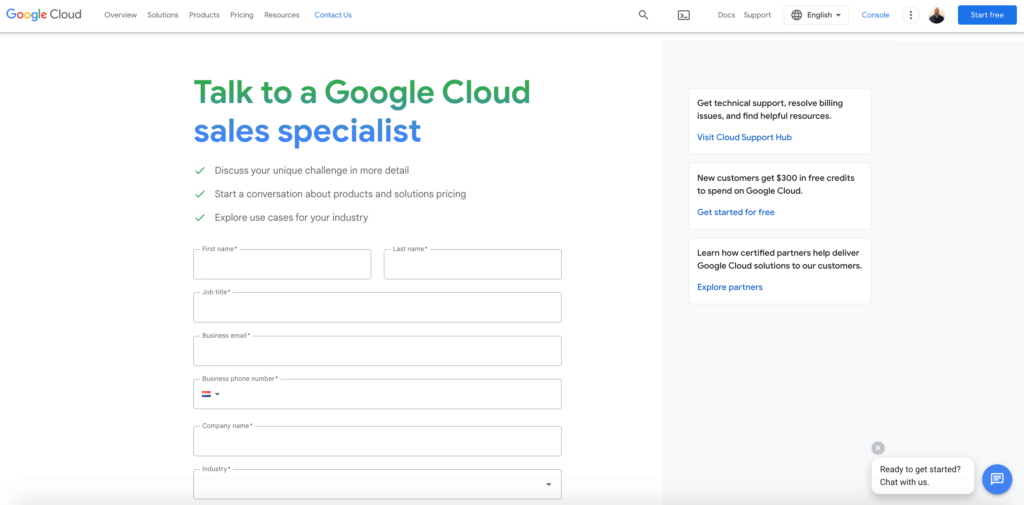 If you don't want to waste time calculating and adding new features, or if Google's pricing system isn't entirely comprehensive, you can reach out for a custom quote on Google Cloud's web page. As soon as you click on the "Request Custom Quote," you will see a form you must fill out and wait for a specialist to contact you with the pricing solution.
You also don't have to know the features by heart – all you have to do is explain what goal you want to reach using Google's hosting solutions, and you will receive recommendations to make your dreams come true.
Conclusion
Google's hosting services are one of the most reliable solutions on the world wide web. To enjoy some of its benefits, you should first see what your website/app needs, calculate the price, and then start using the services. We have presented how to calculate the monthly payments using Google's advanced tools above.