Why is Weebly so slow: Causes & Fixes
FirstSiteGuide is supported by our readers. When you purchase via links on our site we may earn a commission.
Read More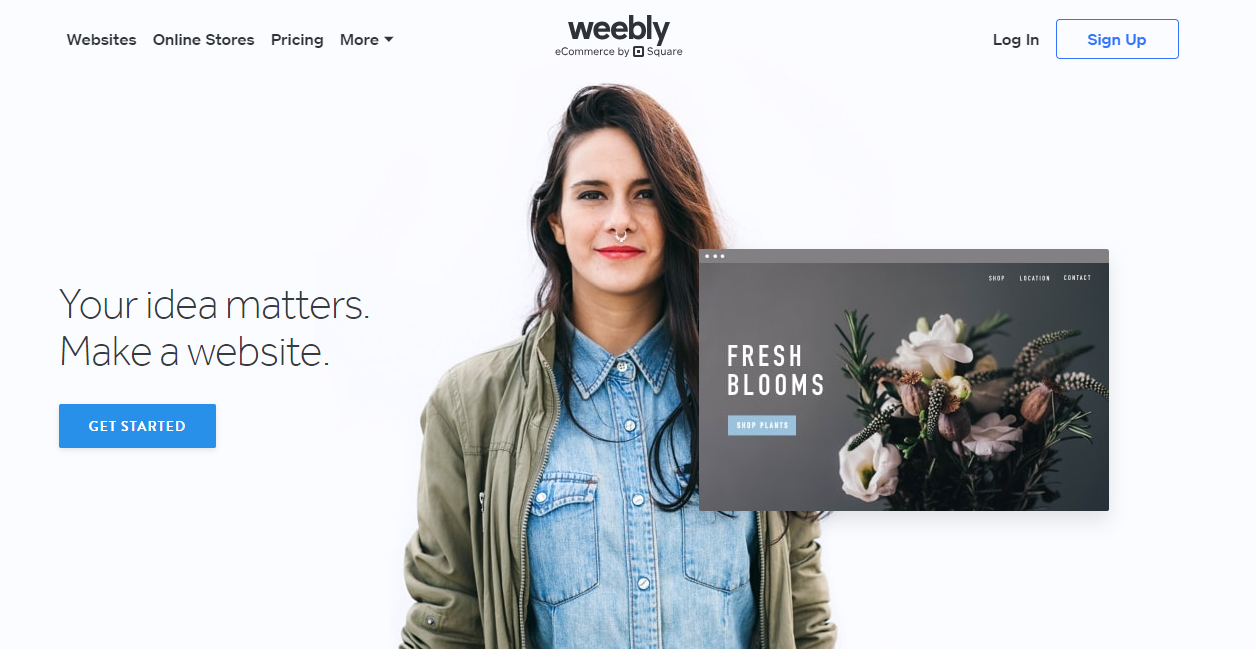 Weebly is a popular Hosting solution (Nr.5 in US), but also a versatile tool for website owners, which use their website builder for design and visuals. It is also good for Ecommerce and has drag-and-drop visuals. Any other interesting features that you could use are described in detail in our Weebly review.
It can be used on PC and mobile, but sometimes, Weebly becomes very slow (in some specific cases, it won't publish at all) and we will take a look at the causes and the fixes that might help you make it run much faster.
Causes why Weebly is running slow
There are several possible reasons why Weebly may be slow. Here's a breakdown of the most common ones:
Overloaded with too many users: Weebly may be overloaded with too many users and not enough resources to handle the traffic.

Technical difficulties: Weebly may be experiencing technical difficulties that are causing the site to run slowly.

A large number of images and videos: Weebly needs to load a lot of images and videos, which can slow down the website.

Use of apps: Having too many apps installed on your Weebly website can cause the editor to slow down.

Browser cache and data: Your computer retains certain bits of information as you use Weebly, and sometimes this can cause unexpected issues to arise. Clearing your browser cache can help get rid of the majority of issues.

How to fix Weebly if it is running slow?
General fixes
A workaround to make your Weebly website load faster is to include it in a content delivery network (CDN). CDNs cache your website on their servers, which allows them to deliver your website's data and in turn gives you a quicker load time.


You can also try going easy on the Weebly apps, performing the following actions:
– clearing your browser cache and data
– using incognito mode
– choosing fast-loading templates/themes
– properly formatting and optimizing images
– keeping your HTML and CSS clean and un-cluttered
– minimizing the use of images and multimedia
– utilizing CSS effects for headers, backgrounds, and menus instead of using full-size images.


Check to See if Weebly Servers are Having an Outage by visiting https://weebly.statuspage.io/.

Is Weebly slow in Chrome?
If you are managing your Weebly site from Chrome and it starts running slow, here's what to do to fix it:
Clear your browser cache and data:

– Click the three dots in the top right corner of the browser
– Select "More tools" and then "Clear browsing data"
– In the "Clear browsing data" box, select "Cached images and files"
– Click "Clear data".


Use incognito mode: The Weebly editor tends to run quicker when you're in incognito mode. To open an incognito window in Chrome:

– Click the three dots in the top right corner of the Chrome browser
– Select "New incognito window".

This is how to try to fix it on Chrome. But what about the iPhone users? Let's pass on the solutions below.
Weebly not loading on iPhone?
Close other apps: Make sure to close any other apps that are running in the background, as they may be using up resources and slowing down your device.

Clear Safari cache and data: If you're using Safari to access Weebly, try clearing the cache and data. To do this, go to "Settings" > "Safari" > "Clear History and Website Data".

Restart your iPhone: Sometimes, simply restarting your iPhone can help resolve any issues that may be causing slow loading times.
Wrap up
Whether you are using the Weebly services from your PC or mobile devices, when it is running slow, the solutions are very similar. Whether it's clearing your browser's data or trying to close other apps, or going incognito, there is nothing more you can do about it.
But if the problem persists, you shall think about another solution, like migrating from Weebly to other popular CMS.