What are Plugins in WordPress?
FirstSiteGuide is supported by our readers. When you purchase via links on our site we may earn a commission.
Read More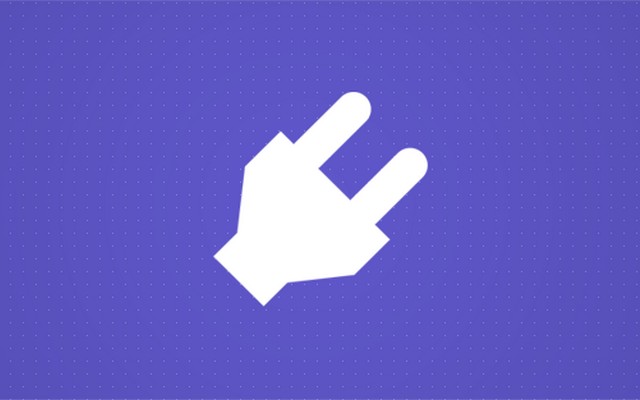 WordPress plugins are written in the PHP programming language. But to take advantage of them, you won't have to know anything about coding. Plugins are usually user-friendly and designed to be used by people who have no experience in technology or WordPress at all.
What is a WordPress plugin?
A plugin is a piece of software that extends the functionality of the WordPress platform. Once installed and activated, plugins can add new features to your site. They can also change existing functionalities or even completely modify any particular part of the blog.
Today, there are more than a few tens of thousands of plugins available for WordPress. Because of that huge number, there's probably a plugin for anything that can come across your mind. Whether you want to improve the security of the blog, add animations, transform the site into a modern e-commerce system, or just add a video game to it – there is a plugin for that. Even though that's true, not all plugins are the same. Before you start to use them, it is crucial that you learn to differentiate WordPress plugins.
Free WordPress Plugins
When starting out, it is good to know that there are many great free WordPress plugins. Without spending a cent, you can extend your blog by installing plugins from the official WordPress plugins repository. Each of the plugins found there can also be installed directly from the WordPress dashboard. Since they're official, you can completely relax knowing they are safe to use. Just like WordPress themes, plugins that are part of the official directory are managed and tested by professionals even before they're considered to be added to the list.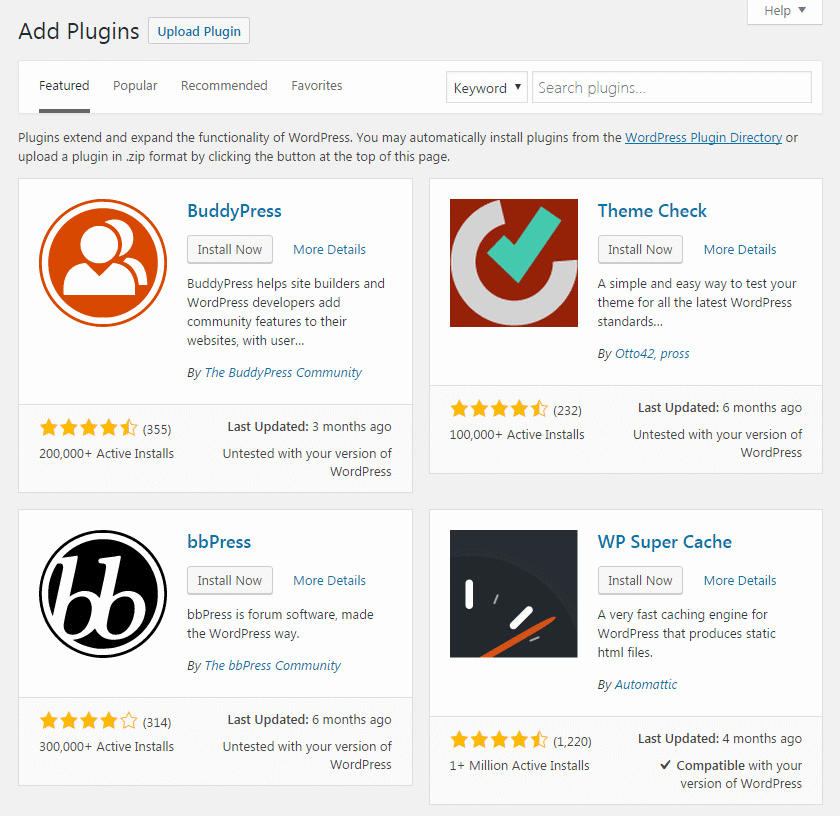 Outside the repository, you can find many free WordPress plugins across the Internet. Although most of them will help you add features to your blog, be very careful when downloading anything that you randomly find on the world wide web. As these have nothing to do with the official WordPress directory, people can hide whatever they want in a plugin. Most of the times, when individuals pick up a malware or get hacked, you can blame a free plugin installed from an unknown source.
While free to use, these plugins don't come with support. If you don't know how to use a specific feature or it simply does not work on your site, you are on your own. It's always possible to ask for help on the forums, but no one guarantees that you will receive an answer.
Freemium plugins
Somewhere in between free and premium extensions for WordPress, there is a popular category of Freemium plugins. What that means is that a basic plugin is free of charge. It's possible to download it from the official directory or elsewhere on the Internet.
But, while the basic features are free to use, one would have to buy a license in order to use extra features of the plugin. So, if you decide to purchase the extended version, you would get all additional perks of it, and basically, end up having a premium plugin.
Premium WordPress Plugins
To use premium plugins, you will have to pay a one-time fee or subscribe to a membership. Many marketplaces sell premium plugins, but you can also find companies and individuals who retail items on their own.
Paid plugins are usually considered better. Most of the times, premium WordPress plugins offer more features than the free ones. They are also higher quality (coded better) and compatible with a greater number of other WordPress plugins and themes.
But the most valuable feature of a premium plugin is support. When installing a free plugin, everything depends on you. When purchasing a plugin, the staff and developers who created the extension will be there for you, always ready to help and solve any problem with the item. So, in cases you can't figure out a feature or the product simply doesn't work, you're just one email or phone call away from getting guidance from an expert. Most of the times, this will be the main reason to buy a WordPress plugin.
Why should plugins be frequently updated?
Before installing a new plugin, it is important to check the time of its last update. While it is ok to see that a plugin has not been updated for a few months, you should think twice when stumbling upon one that hasn't been refreshed for more than two years.

Two years is a long time when it comes to technology. During this period, hackers will find security holes and will be able to attack your site. Coding standards might change, and some part of a plugin might simply stop working. Even WordPress will go through a few versions which may render the old plugins unusable. So, if you want to be sure that the extension is safe to use, and also completely compatible with the latest version of WordPress, always look at the time of its last update or contact the developer to ask for more details.
How many plugins should you have?
Although there is no limit on how many plugins you can install, we suggest keeping the number as low as possible. Some sites will need just one, while others will have to have more than ten active plugins to work properly. And as long as those are significant to you, that's ok.
But since all plugins use the same resources from your server, it is quite probable to slow down your site by having too many of them. It is not possible to give the exact number of how many plugins you should have, so our best advice is to keep them to a minimum. If you happen to have more than twenty or thirty active plugins, go to the list one more time and make sure that you have only those plugins that you really need.
Also, don't install duplicate plugins (for example, there's no need to have two plugins that display Google Maps), and remove those you no longer use.
Conclusion
While it is technically possible to run a WordPress blog without having a single active plugin on the site, it has practically become absurd to do so. Without plugins, you would have to code every feature that you want manually. And as you can imagine, besides having to know how to do that, it would take a tremendous amount of time to keep everything in order.
So, if you need something for a blog, there's probably already a plugin that will grant your wish. You just have to search for it on the official repository, find somewhere else on the Internet or purchase a premium plugin for the job. But before installing plugins, check them twice to make sure they are safe and updated regularly.