WordPress.com vs. WordPress.org Comparison
FirstSiteGuide is supported by our readers. When you purchase via links on our site we may earn a commission.
Read More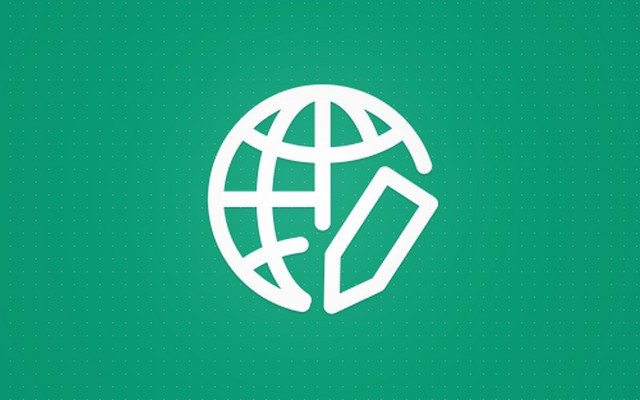 A lot of people who are starting a WordPress blog get stuck on the first step – choosing between the "org" and the "com" version. Googling won't do much good as most articles are just rants about which version is better (neither is better because they serve different purposes). And while they may appear the same at first glance, WordPress.org and WordPress.com are actually completely different.
Before getting your hands dirty on the first post you are about to write, you will need to decide which way to go. In this article, we're going to show you some of the most significant differences between WordPress.org and WordPress.com. We obviously feel that WordPress is the best blogging platform but if you have doubts have a look at other blogging platforms.
For starters, WordPress is an open-source CMS and thus available for anyone to download and use for free. As using WordPress on your own requires some technical skills, many people who loved the platform wanted it as their blogging service of choice. Those same individuals wanted to use its features to publish their stories, photos, and videos, but they didn't want to worry about servers, code or backups, for example. That's why one of the co-founders, Matt Mullenweg, decided to create WordPress.com.
That's the first important difference and the one most other differences are based on. While WordPress.org is an open-source CMS, WordPress.com is a commercial project (service) that uses WordPress to power itself up. Let's see a few more differences between the two.
Comparison table
Before we get into details about WordPress.com and WordPress.org, let's take a look at the comparison table.
| | | |
| --- | --- | --- |
| | WordPress.org | WordPress.com |
| Themes & Plugins | Install anything you like | Limited choices |
| Technical knowledge | Required | None required |
| Cost | Hosting and domain | Free |
| Monetization | Full freedom | Limited |
| Professional support | No | Yes |
| Free promotion | No | Yes |
As a community project, WordPress.org represents an open-source content management system. WordPress as we know it powers up about 28% of all websites found on the Internet and that number speaks for itself. WordPress is free and practically limitless.
To begin with, you will have to download installation files, and you will need your own server and domain to get started. That's the first step where people without technical knowledge can get stuck.
Themes and plugins galore
Once you install WordPress, just like in video games, you will have an open world in front of you. You are free to install any theme that you want or create a new one just for yourself. There are absolutely no restrictions.
Download free themes and plugins, buy premium items which are designed and supported by professionals or create ones from scratch if you know how to.
You can easily customize any of the files and code in custom features into existing themes. Yes, you can do practically anything – the only limitation is your technical knowledge and imagination. Of course, if you're not into that, you can always hire a professional to customize a thing or two for you. Something you can't do if you're using WordPress.com.
The same goes for plugins. You can install free ones, premium ones, or develop your own. By combining themes, plugins, and custom code, you have unlimited options. While that sounds great (and it really is), you will have to know your way around web technologies and WordPress itself in order to have everything as you wanted.
You're your own maintenance guy
While WordPress.org is an empty canvas, it also requires full attention from you. That means that you have to worry about hosting and domains, and a lot of other technical aspects. If something goes wrong, only you are to blame, and you will have to fix the problem on your own. Freedom comes with responsibilities so be sure to have enough time which will be devoted to WordPress.
Make money with your blog
Since you own the site, you can use any affiliate or advertising programs that you like. There are no rules besides legal ones, obviously. Ads on your site will be only the ones you choose to display. WordPress is open source, so it won't push ads through your site.
Advantages
Total control of your blog
Use any theme or plugin
Monetize the blog any way you want
Disadvantages
You don't have technical support
Hosting and domain cost money
You should do regular maintenance
As a commercial project, WordPress.com is a property of Automattic Inc. All you have to do to get started is to register an account, choose a blog name, and you are ready to go within a few minutes. It's trivial and no technical knowledge is needed.
Limited choice of themes and plugins
This blogging service allows you to pick a theme for your blog, but you are limited to themes and plugins from their repository. That means that you can't install your own themes, or customize the code of provided ones. To be clear; you can still customize those parts that are available through the settings. But if you decide to go beyond that, it won't be possible.
If you aren't very demanding when it comes to extending your system, you'll find numerous free plugins which can be easily added to your WordPress.com website. Those can help you in managing your site, but as with themes, you won't be able to customize any of them. More importantly, you won't be able to install any additional plugins you can find for free on the Internet. Forget about all the fancy premium plugins too. For most pro bloggers, this is a deal breaker. On the other hand, many people won't need anything outside WordPress.com for years after they start a blog.
Have professional support
What's good about this platform is that you don't have to have any technical knowledge in order to start your own blog. If all you want is a publishing tool which allows you to create stories, show your images, videos or you want to engage people in a discussion, WordPress.com is a good way to start.
Not only you can do this for free, but WordPress.com will automatically connect you with other bloggers, and your new site may be linked on its homepage as a featured one which means you will get a ton of visits without much effort.
Monetization and advertisements
Since the basic account is free, prepare yourself for WordPress.com ads on the blog. If you want to work with various affiliate programs or use different ads to make some money, your choices are very limited.
Limitations of the free service
WordPress.com has limited hosting options (1GB included in the free version) that you can use for uploading files. You should know that you won't be able to use FTP access to get those files on/from the server.
Since we're still talking about the free account, you should take note that your website domain is actually a WordPress.com subdomain.
Unless you pay for the premium account, your blog's address will be something like this: example.wordpress.com.
You can unlock many extra features on WordPress.com, but you will have to start paying for your account.
Advantages
Free for basic service
Professionally managed
Extremely beginner-friendly
Disadvantages
Can't use custom themes or plugins
You don't have control over the blog
Limited monetization options
Switching between WordPress.org and WordPress.com
Just in case you had already made the decision before reading this article and started your blog, you should know that it is possible to switch between WordPress.com and WordPress.org. Whatever your choice is, you can quite easily switch from one platform to another.
Both WordPress.org and WordPress.com have an Import & Export system that allows you to easily pack the entire content of your site and transfer it to the other one.
Conclusion
Although it may seem different at first glance, there are some huge differences between WordPress.org and WordPress.com. Most of the bloggers, including us, do recommend the self-hosted version. With it, you get complete freedom and control over your site. Still, that doesn't mean it's the best one for everybody. After weighing in all the differences we covered in this article, it's only up to you to decide which version suits you and your blog better.