How to Index Blog Posts in Google Right Away
FirstSiteGuide is supported by our readers. When you purchase via links on our site we may earn a commission.
Read More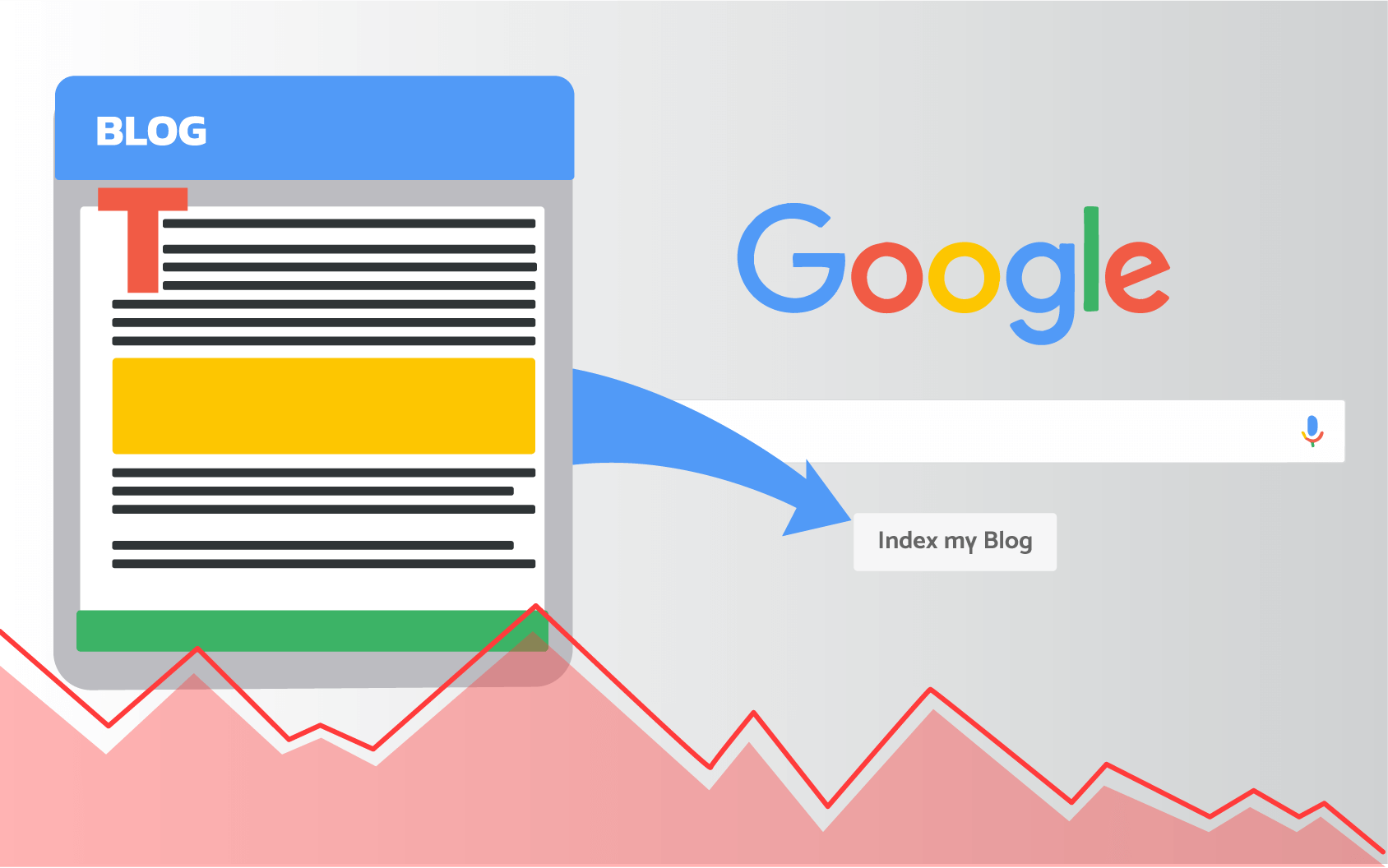 How quickly Google indexes your blog posts depends on the search engine's crawl rate. This rate refers to the time Google bots need to crawl posts in your blog. The higher the rate, the faster the bots will index your posts.
However, you can take some action to ensure Google indexes your posts faster and makes your blog more visible online.
Follow these steps to learn how to index blog posts in Google.
How to quickly request indexing blog posts directly from Google
Log in to Google Search Console;
Locate the URL inspection tool in GSC;
Copy and paste a blog post URL you want to get indexed;
Allow Google to check and verify your URL; and
Select the Request indexing option to assess when Google last indexed your post.
See which pages are indexed with an inspection tool
You can check if the specific URL to your blog post is indexed in Google by following these steps:
Log in to Google Search Console;
Select the URL inspection tab; and
Copy the specific URL and paste it into the GSC inspection tool.
The URL inspection tool will tell you the indexation status. If you get the "URL is on Google" message, your pages are indexed.
If the tool shows you the "URL is not on Google" message, your pages aren't indexed.
Steps on how to index blog post
If Google didn't index your blog post, follow these steps to fix that and make your post visible online. First, request indexing for a specific URL to inspect the status of your blog post:
Log in to Google Search Console;
Inspect the blog post URL; and
In the inspection result page, select the Request indexing option.
If there aren't any indexing errors, Google will submit your blog post to the indexing queue.
If you want to index a new blog post or an updated page, follow these steps.
Add URL to your XML sitemap
A blog sitemap is a list of all the links to blog pages on your website. When you create a new blog post, you need to add its URL to your sitemap so that Google can recrawl and index your new content.
You can use the Yoast SEO plugin to create a sitemap. Activate Yoast SEO and click the sitemap feature, then follow this path: "yourblog.com/sitemap.xml" to find the XML file containing all the links to your blog pages.
If the URL to your new blog post isn't there, simply add it to the list using Google Search Console. If you see the "Sitemap: N/A" message in the Coverage section, your new blog post isn't in your sitemap.
Submit your updated XML sitemap to Google Search Console:
Log in to GSC;
Locate the Sitemaps tab in the Crawl section; and
In the Add/Test Sitemap section, enter the sub-URL to your sitemap and click Submit
Google should now be able to find and index your new blog post.
Configure Robots.txt file
If Google is still not indexing your blog posts, check your robots.txt file to see if there are any indexing issues. For example, Google might be unable to index your blog posts due to a crawl block in the file.
You can remove any indexing obstacles by configuring your robots.txt file:
Go to GSC and select URL inspection;
Copy the post URL and paste it into the URL inspection tool.
If you see the "Crawl allowed? No: blocked by robots.txt" message, it means your robots.txt file has a crawl block.
You can fix it by removing any "disallow" rules in your robots.txt file that might prevent Google from indexing your blog post.
Analyze your site
The best way to inform Google about your new blog posts is to connect your website to Google Analytics. More importantly, Google Analytics can read your website's unique code and get back to you with actionable insights on how to make your blog posts more indexable.
Here's how to integrate GA with your blog:
Install Google Analytics and sign in;
Locate the Admin tab and open it;
Add a new account and fill in your website details;
Click on the Tracking Code option and copy the tracking ID; and
Use the Analytify plugin to paste the tracking ID and integrate your blog with GA.
Improve structure
Improving the structure of your blog posts refers to blog optimization. It includes:
Making blog posts responsive across mobile and desktop devices;
Using proper formatting;
Removing broken links and irresponsive pages;
Optimizing blog posts for relevant keywords.
Blog optimization is critical for prompting Google to index your pages and make your website more visible online. Create relevant and attention-grabbing titles with up-to-date keywords, and use proper formatting to make your blog posts as Google-friendly as possible.
Avoid poor SEO practices
The best SEO practices are paramount to making your website more visible in the Search Engine Results Pages (SERPs).
Therefore, you can make your blog posts more indexable by avoiding these outdated SEO techniques:
Misusing keywords or keyword stuffing;
Writing generic content to satisfy complex SEO guidelines;
Copying or duplicating content from other websites;
Stuffing blog posts with URLs with over-optimized anchors;
Optimizing your content only for Google;
Ignoring mobile internet users; and
Include multiple keywords and their synonyms in your blog posts.
Use keywords
Google may not index your blog posts because of the wrong or outdated keywords. Using relevant keywords and phrases can bring more traffic to your blog.
The trick is to do keyword research to find out what keywords your target audience uses to find content online. The right selection of relevant keywords can improve your blog's ranking across search engines.
Add quality links
Internal linking is essential to making your blog more indexable in Google. You can help the world's leading search engine discover new blog posts on your website by adding quality links to your content. That will help Google bots to find your new posts.
Use top-class links to connect your fresh blog posts to your most relevant posts and make them discoverable by Google.
Conclusion
When it comes to promoting a new blog post, it all comes down to making your content more visible on Google. Since indexing is vital to getting a higher ranking across SERPs for your blog, these techniques should help you expedite the process of Google indexing your new blog posts.
Do your keyword research, work on your internal interlinking, and monitor the latest SEO practices to achieve the highest ranking possible on Google.