What to Blog About – 10 Ways to Find Popular Topics
FirstSiteGuide is supported by our readers. When you purchase via links on our site we may earn a commission.
Read More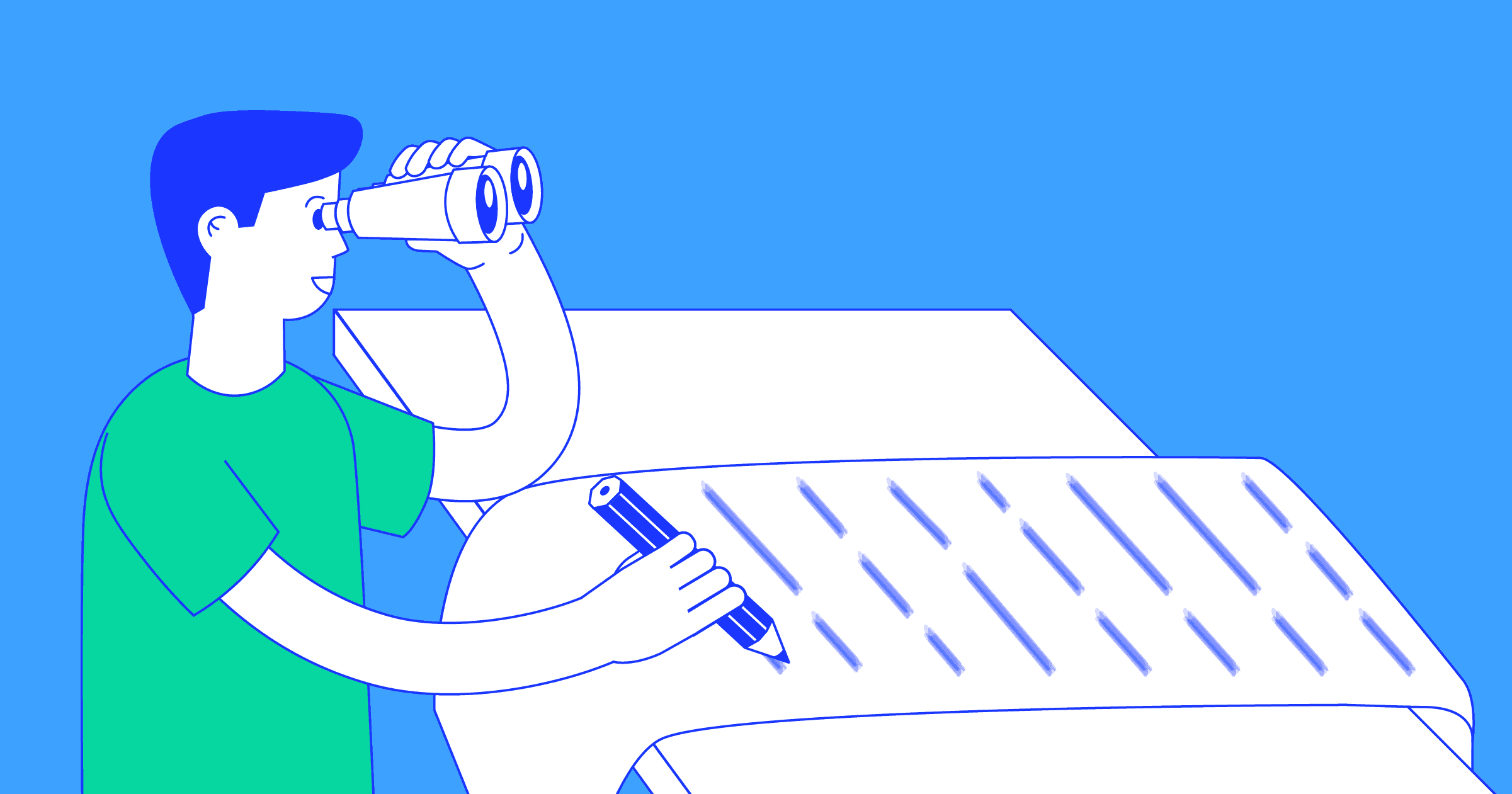 So, you've started your blog or have been running one for some time but want to grow your readership? The question most commonly asked by both beginner and seasoned bloggers is – "What should I blog about?"
Finding compelling subjects to write about in a blog post can be challenging, especially if you've been writing for some time. You might feel like you've exhausted every possible relevant topic in your niche, and you still aren't getting the readership that you want.
We're here to help! There's still an abundance of information out there that your potential readers want to know about.
Below, we will support you in thinking of great blog post topics by offering 10 Proven Ways to Find What to Blog About. We will also help you focus on your blog goals and the goals you should establish for each blog post.
10 proven ways to find what to blog about (and popular blog topics)
No matter what goal(s) you choose to pursue, you'll need to do solid research before selecting your topic and making a content plan. Finding relevant blog examples and looking at the best blogs are an excellent place to start. However, there are many more proven tactics to find popular blog topics. Here are 10 of them that I personally use to fuel my research process.
#1: Check what topics your competitors cover
If you are new to blogging, you should look at successful competitors as your number one resource for learning and inspiration material. Why? Because the big players in your niche often have a team of people working on content. Their content-ideation-to-creation is structured, streamlined, and based on thorough research.
What does this mean? Simply put, their blog topics are not shots in the dark – it's quite the contrary. The best blogs, and your main competitors, create content around topics that their readership cares about. They keep an ear out for what troubles their audiences experience and what they currently need and want. The topics are on point.
It's not hard to find relevant and popular blogs in your niche. Google is your friend. A simple "Most popular blogs for [insert your niche name here]" query will return plenty of research material.
Most of the blogs feature a tooltip that allows you to see how many times the article was read and the number of shares on social media. These are great pointers as to whether the title and blog post have hit a sweet spot with the readers.
Make sure to take notes during your research. You can create a spreadsheet to record blog names and topics. This will make it easier to cross-reference topics across blogs and identify the most relevant topics to your target audience in the present.
Here is an example. If you're going to write about tech, you should hit TechCrunch, TheVerge, or TechRadar. This list doesn't begin to cover all of the topics and top blogs, but it should give you an idea of where to start and what to look for.
#2: Get ideas from Google search suggestions
Now is the time to get your hands dirty. In its efforts to deliver the ultimate user experience, Google has introduced search suggestions. Google is the easiest tool to use – it's completely free, and it can help you to discover the most popular blog topics. "How does it work?", you may be wondering.
The technical term for Google's suggestions is Google's predictive search feature. It's a powerful algorithm that predicts your search query by using the data. As you type a query, the algorithm will cross-reference what you are currently typing with the most popular searches in your region and provide you with a dropdown list of suggestions.
You can type in basically anything – your initial idea or a particular keyword if you have one. Google will then return some autocomplete suggestions. You can expand your initial search terms letter by letter (starting from "a") or add logical words to it. While you are at it, you should know that search suggestions are not the only way to leverage Google search to complete your "find the most popular topic" quest.
When you find a popular topic feel free to click Search or press Enter. Take a look at the result page and pay special attention to the "Searches related to [your search term]" section. Google algorithm generates this section to let you know what other users with your search intent have searched for as well.
While this is a form of reverse topic engineering, it's also audience research. This section can provide you with a frame of reference about what readers want to read, their problems, and what they search for when looking for possible solutions. "Searches related to…" can be a great source of inspiration for keywords and topics.
#3: Find topics that get shared on social media
Not all blog topics become popular via organic traffic. For many of the best blogs, their primary traffic source is social media. However, since social media feeds are cluttered with posts, ads, and videos, it's important to find a topic that will capture the attention of readers and make them stop scrolling.
There is a perfect tool for the job – BuzzSumo. This tool is advertised as a "factory of ideas". The best thing about it is that it really is one of the best tools to find everything you need to know about content's social media life. It even offers four free searches for the most shared content per day, so it's more than enough to get you started.
The search function is pretty neat. You can search for a topic, keyword, or a specific blog. BuzzSumo search results will tell you what the most popular topics are on social media platforms. You can easily spot the perfect keyword or topic to generate social media buzz, so it's definitely a tool you should consider if you want to drive more traffic to your blog and get that extra bit of exposure.
There are two things you need to know when using BuzzSumo for topic research. Use the "Top Content" section to research your ideas. You'll be able to see other similar topics and how they performed on social media platforms, including Facebook, Linked In, Twitter, and Pinterest.
The other thing is to check the content's social media performance against other blog posts on the target website. It will provide you with a general idea about which topics entice social media users to read and share. Also, don't forget to filter the results by type and date.
While most bloggers share their posts on social media, there are only a handful of the most popular blogs on these platforms. Here are a few of them: Buffer Social, Sprout Social, Mashable, and TechCrunch.
#4: Learn which topics are trending (tools: Google Trends, Exploding Topics)
If you take a look at the blogosphere as a whole, you'll spot specific trends emerging from time to time. In most cases, these trends are rooted in the events happening in the real world. The same applies to the top blogs.
No matter how specific your blogging niche is, there is always something going on in current events. Discovering what's trending can help you to narrow down your topic options and send your research down the right path.
Does it puzzle you how to discover trends in the ocean of blog posts? There are a couple of tools you can use to do it hassle-free. Let's start with Google Trends. Google Trends works similarly to Google search, but instead of delivering classic search results, it returns two types of reports: Search term and Topic.
All you have to do is type in your keyword or topic and hit enter. Make sure to do both the Search term and Topic search. Refine your results by region, time, category, and type of search. Go down to the "Related Queries" section. Here you can take a look at the popular queries and choose the ones that are relevant for your blog theme and audience.
Exploding Topics is another tool that you should add to your kit if you want to discover trending topics with ease. It's effortless to use – all you have to do is select the time period and trend category, and the tool will list all trending topics in your chosen category.
You can click on any topic to see details, such as the percentage increase in global searches over time. The graph shows you the percentage increase/decrease day by day. Finally, if you scroll down, you can discover related topics. Use both of these tools, and you'll be able to discover trending topics that are relevant both for your readers and you as a blogger.
#5: Use keyword explorer tools
So far, we have mentioned keywords several times. As a blogger, you should get used to seeing the term quite often. A keyword stands for words or phrases that describe certain content. Keywords are also used as search terms in search engines. Simply put, your potential readers type keywords when they are looking for something online.
Search engines collect information related to keywords such as search volume, traffic, and keyword difficulty (how hard it is to rank for a specific keyword). The most popular topics contain keywords with high search volume and traffic. You can use several tools to get access to this information, such as Semrush, Ahrefs, Serpstat, Jaaxy, and more. These tools will help you to discover and choose the most appropriate keywords for your blog topic.
The search volume stands for how many people use a keyword in their search queries while traffic stands for how much website traffic it generates in total. Keyword difficulty stands for how hard it is to rank for a given keyword.
As you might have guessed, search volume and traffic are the indicators of keyword popularity. However, strictly basing your topic on these two numbers doesn't mean that you will generate organic traffic, especially if the keyword difficulty is high.
There is another thing that you should consider when using these tools to discover popular topics – related keywords. They will list popular keywords related to your initial keywords, which can be useful if you want to expand your content ideas.
Although pricey, Ahrefs offers perhaps the most options. It comes with a content explorer on top of keyword explorer. Thanks to the content explorer feature, you'll be able to identify the most popular topics with specific keywords. More importantly, you will have complete insight into social and SEO metrics for every content piece online.
#6: Discover what people are asking about
Since you are writing for readers, it would be smart to see what they need. Many people online use the internet to look for potential solutions for their problems, quick fixes, and actionable information. Popular topics are dictated by popular needs. If you tap into these needs, you can discover the popular topics.
There is no need to organize and launch extensive research and analysis. There are tools built to help you streamline this effort, AnswerThePublic being one of the most popular ones. AnswerThePublic draws its power from search engines. This tool gathers the information from Google's search suggestion to identify keywords and useful questions and phrases people use in searches.
This tool allows you to take a deep dive into any topic that you wish. You can find out if it's popular and identify all relevant searches around the topic or keyword. The tool allows you to choose a target region and language. It's optimized to provide the best results if you use 1 or 2 words in a search query.
There are three types of search results: questions, prepositions, and comparison. All of them feature questions people ask daily. At the bottom of the search result page, you can browse topics arranged in alphabetical order.
Every search result is clickable, and it leads you to the Google search result page for the given keyword, phrase, or question. There you can also review "People also ask" and "Searches related to…:".
This topic research tool can work wonders because it's always up-to-date and relevant. You can use it to verify your topic ideas and tailor your topics to cater to the specific needs of potential readers.
#7: Use Twitter #explore feature
Unlike other social networks, people use Twitter to express their opinion about all kinds of developments worldwide. Some tweets get traction, become retweeted thousands of times, and generate as many comments. You can leverage Twitter to discover popular topics.
A few years ago, Twitter rolled out the #explore feature that encompasses trending hashtags and live videos. You can use it to discover popular tweets, and since most of the tweets revolve around specific topics, it becomes easy to spot the most popular topics at the moment. These popular tweets range from those about sports and events to those referring to fun and business.
Right at the top of the explore page, you'll find what is trending in your location. This can be useful if you are blogging for your local audience. However, you can expand the explore to other regions as well. All you have to do is click on the settings in the upper right corner and uncheck the "Show content in this location" and "Trends for you" boxes.
From there, you can explore what's trending in every country and city. Refining your search is easy. Once you discover a hashtag relevant to a popular topic you can search for the hashtag to discover more details.
You can also explore tweets by topic category. In the top section of the feed, you can find a few tabs: "For You", "Trending", "News", "Sports", and "Entertainment". These can be quite useful for niche bloggers who don't want to waste time combing through popular topics they have no interest in.
In combination with other methods that you can find here, Twitter Explore can help you to easily spot hot topics every day.
#8: Make use of "Headline generator" tools
Finding a popular topic is one thing, but generating a compelling headline inspired by the popular topic is significantly harder. There's a tool that can help you do both. If you take a look at the best blogs, you can see that they feature simple yet catchy headlines.
One of Moz's latest posts reads "3 Digital PR Tenets for Excellent Outreach", the one SocialMediaExaminer goes with is "How to Easily Go Live On YouTube From a Computer", and the list continues. There's something that all popular blog topics share: a short, sweet, to-the-point, and compelling headline.
If you are less experienced, you might think that there is no way that you can come up with a compelling headline. Don't be so sure. Content Row offers a top-notch headline generator tool so that you can get ideas for your blog titles. The tool is extremely easy to use. You need to enter one or two-word topics and click on "Get Headlines".
The tool lists headlines along with scores depicting how compelling the headlines are. The score is based on word choice, headline length, sentiment, and more. It also allows you to apply filters and get a headline that reflects your goals. The filters include clickbait, evergreen, seasonal, topical, trending, and new.
Trending and new are the filters you need to look out for if you are strictly into discovering the most popular topics. If you've already identified relevant and popular keywords, feel free to feed them into the headline generator to see what topics it will generate.
Content Row can also help you to analyze the headlines you came up with. For this, you want to use the Headline Analyzer tool. It will score your headline, tell you what the strong and weak points are in your headline, and give you suggestions for improvements.
#9: Review "People also ask" section within Google search
As time goes by, more and more people are starting to use Google search more naturally. Instead of typing keywords, they tend to ask Google questions. For instance, "the most popular blog topics in 2021" query becomes "What to blog about in 2021?"
If there's anything we know for sure about Google, it's the fact that it wants to provide an excellent experience to its users. If there is content that answers a user query, Google will choose to display it over a generic piece of content.
This feature benefits mobile readers the most. They can find a quick and simple answer that's easy to digest on a small screen while on the move.
Many bloggers tailor their topics around these lines. For instance, a question-type topic alternative to what you are reading at the moment would be "How to Find Popular Blog Topics?"
However, if you use a keyword or topic as a search query, Google will also offer you a list of relevant answers. Once you hit search, scroll down, and look for the "People also ask" section. This section often features several relevant questions relevant to your search query.
"People also ask" can help you to identify popular blog topics related to your search term. This information can help you to devise a data-driven content plan. For instance, you can use search suggestions to identify the topic for your pillar article.
The content of "People also ask" can also inspire you to choose topics for various topic clusters, article subheadings, and FAQ type of articles.
The questions in this section indicate that many people ask Google those questions. You can play around with keywords and topics to identify the perfect angle to approach the topic. In other words, you can identify the need to create specific content, whether it's a review, guide, technical know-how, or comparison.
#10 Subscribe to Newsletter within your niche
Last but not least, there's a way to discover popular blog topics more passively – via a newsletter. Before running around and subscribing to dozens of news outlets that will, in the end, overflood your inbox, consider using Morning Brew. Morning Brew enables you to subscribe to a daily newsletter.
However, it's not an ordinary newsletter subscription service. It lets you choose a niche. Currently, Morning Brew offers four types of newsletters. Morning Brew is their classic newsletter. It comes with the most popular topics from various categories.
More specific newsletters include Emerging Tech Brew, Retail Brew, and Marketing Brew. Each of these will arrive in your inbox in the early morning to inform you about the latest news in your niche.
Tech Brew will keep you in the loop with emerging technologies and their impact on the future of business.
Retail Brew will deliver the latest news from the retail industry to you, including opinions, experience, and insights from the world-famous retail professionals.
Marketing Brew will help you to stay tuned in to the latest stories in the advertising and marketing world.
Your newsletter will feature the most popular topics around the globe. You can use this information to refine your blog topic ideas. Before you subscribe, you can check out what the Morning Brew newsletter is about here.
What are the goals of your blog?
There are five main reasons for people to create and run blogs.
Blogging to attract a target audience – If you look at some of the best blogs, you can see that most of them share the same goal: to attract a target audience. For example, SocialMedia Examiner caters to people interested in all things social media, Moz does it for SEO professionals, and Wordstream attracts people interested in digital marketing. This could be the goal of your blog as well. Ask yourself whether you want to blog to attract an audience. If so, what audience do you want to attract? It will help you to lay the foundation for your content strategy, general blog theme, and topic choices.
Blogging to attract influencers – Some bloggers want to create a big impact. However, building an audience from scratch and attracting hundreds of thousands of people is hard. That's why some bloggers aim to tap into other established online figures' audiences. The audiences of influencers offer a perfect opportunity to expand readership. To attract them, a blogger must first capture the attention of influencers. The most logical step is to deliver content that can help the influencer's target audience.
Blogging to rank higher in web searches – Some bloggers create content exclusively to rank higher in web searches. They are not interested in driving traffic via paid ads on search engines and social media. Their primary goal is to become the number one resource of information in a specific niche. To do it, they use the best SEO practices and do keyword research regularly. The primary KPI of these bloggers is organic search traffic. Choosing "blogging to rank higher in web searches" as a goal can be challenging for beginners as it involves specific practices.
Blogging to generate authority, and to inspire trust, loyalty, and even evangelism – Positioning yourself as an authority in a particular niche or industry is a viable blogging goal. It's a great way to inspire trust and build a long-lasting relationship with your audience. However, this requires well-researched and relevant content. One of the best things that result after achieving this goal is evangelism. In other words, your audience will market your blog in your stead and generate high-quality traffic for you hands-free. When it comes to the best blog examples with this particular goal, NielPatel.com is a perfect one. Niel Patel has managed to establish himself as an authority in the digital marketing niche, tackling all of the important subjects in the field.
Blogging to inspire people to perform an action – The written word has the power to inspire people to perform an action. We're not talking about a call to action inspiring a click, but a real action in the outside world. The blogs that share this goal can tackle different topics, ranging from personal growth and professional development to fitness and healthy eating. Tiny Buddha is one of the most popular blogs of this kind, inspiring people around the world to take action. It features all sorts of blog posts, helping people to discover their true passion, improve awareness, and develop healthy habits.
So, if you want to run a blog and grow your audience, you have to discover the reason behind your blog. Why is this important? When you know why you are blogging, it's easy to establish and define your goal – and once you have a goal, you can devise a strategy to accomplish it.
You should always base your blogging strategy on why you are blogging in the first place. This will help you to define milestones you want to accomplish and clarify the direction of your future blog posts.
Having a goal makes it easier for you to identify relevant topics, keywords, and tone of voice. Your character and experience play a huge role in making these decisions which will make your blog unique and help you to cut through the noise in the blogosphere.
What an individual blog post should accomplish
Above, we helped you to establish what your goals for your blog actually are. Every individual post on your blog should be consistent with your goals as a blogger. However, you don't need to feel overwhelmed and think that every blog post has to cover every goal you have every time!
A single blog post should do one of four things:
Help readers accomplish their goals – Keep in mind, you are not writing for the Google or Bing bot. You are writing for actual human beings. That's something you should take into account. Your readers have their own goals, problems, desires, needs, and expectations. For them to take an interest in your content, it has to provide value. What is this value we speak of? Your content should help readers to accomplish their personal goals. Your job is to discover whether they want to become better in their job, a better partner, parent, improve their business, and so on.
Inform people or entertain them – If we had to put all blog posts into just two categories, it would be informative and entertaining blog posts. What is it that you want to do? What feels more natural to you? This is a big decision, as it will change your perspective on certain topics. These two areas are not exclusive, though. Even if you decide to inform people, you can still use humor to keep them engaged while reading. Also, entertainment can be informative, as well. You can offer your own funny spin on the recent developments in your niche.
Inspire amplification – People like to communicate. If you provide them with an interesting topic and means to express their own opinion, they will pursue this opportunity. This can be one of your blogging sub-goals. After all, that's what the comment section and social media are for. You can blog about topics that inspire amplification. However, make sure to respond to comments and keep the communication flowing. While it takes substantial time and devotion, it's the best way to build an active readership.
Creating a more positive image of a particular brand – Blogging is a powerful tool that you can use to influence your readers' opinions. Bloggers can carefully tailor their content to help create a more positive image of a specific brand. Most bloggers who do this belong to the so-called lifestyle blogger category. Some of the best blogs in this category include Cupcakes and Cashmere, A Beautiful Mess, Love Taza, and Cup of Jo. Some of these bloggers have evolved into influencers, as their blogs have amassed huge readership and have traffic measuring at tens of thousands.
Now that you have defined specific goals for your blog and understand what your blog posts need to express to help you to achieve those goals, you can start brainstorming powerful blog post ideas.
FAQ's
How do I find out what the most popular keywords are in my niche?
Discovering the most popular keywords in your niche may sound too technical to you. It's not. There are plenty of ways to do it hassle-free. The easiest way is to play with Google search suggestions and take a look at "Searches related to…:" and "People also ask".

If you feel ready to use tools, don't let a lack of experience keep you from doing it. Ahrefs and Serpstat are excellent tools that can help you to discover popular keywords in your niche. The WordStream keyword tool is also excellent for beginners. It's free and lets you discover popular keywords in your industry and location.
How can I check to see where my blog is ranking in web searches?
If you are targeting specific keywords, the easiest way to check your blog rank in SERPs is to use those specific keywords as your search query. However, this is not always accurate, as Google might provide results based on your previous search queries. Your blog might appear higher in the SERPs than it really is.

To see the most accurate ranking, you need to use Google Webmaster tools. Once you are logged in, navigate to Top Search Queries and click on "More". It will open a list of your top keywords. Click on any of the keywords to see the ranking data – position, impressions, and click through.
How often should I be posting on my blog?
Don't fall into the trap of "must deliver fresh content on a daily basis". If you are starting out, publishing one blog post per week is more than enough. There's something far more important than publishing frequency, though – making sure that every blog post is engaging and of high quality.
Conclusion
Finding a great topic to blog about can be a challenging process. If you put a lot of thought and effort into it, your blog subjects could have significant viral potential. We hope that by using our suggestions and examples, you'll be able to grow your blog readership with topics that are pure gold!