How to Start a Virtual (Online) Bookkeeping Business
FirstSiteGuide is supported by our readers. When you purchase via links on our site we may earn a commission.
Read More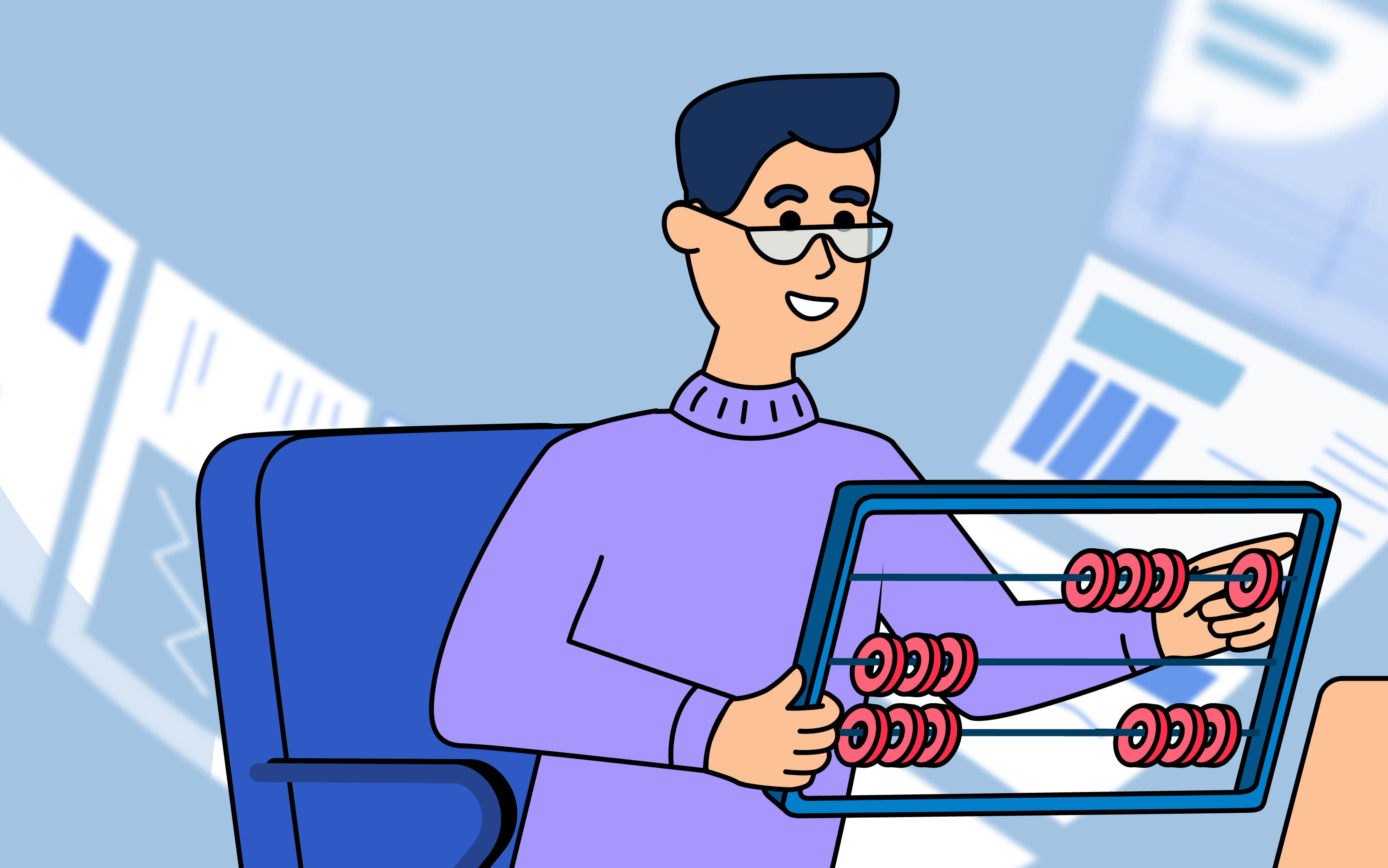 Virtual bookkeeping is the process of recording, storing, and managing financial transactions for other companies from a remote location. Throughout these processes, bookkeeping businesses track income and expenses to help companies improve profitability, decide where to spend money, understand the bigger financial picture, and stay on track with finances.
Starting an online bookkeeping business comes with plenty of advantages – you get to make your own schedule, work with any companies you'd like, and make a living working from home. Also, you don't need a degree, plenty of experience in the field, or a bunch of money to become a successful bookkeeper.
If you're already considering a business idea, you'll be glad to hear that launching a virtual bookkeeping business is easier than it may seem. This detailed guide will outline what to do to start your brand-new online bookkeeping services business.
Write a business plan
Writing a business plan is the first step to launching any business, including a virtual bookkeeping one. Coming up with a detailed business plan is essential for figuring out how you'll make money as a virtual bookkeeper because it helps you prepare for all the following steps of this process.
Business plans can be more or less detailed, depending on what future virtual bookkeepers decide to disclose in them.
In its most basic form, a business plan should include the following information:
Details about the market, such as competitors, target clients, and industry;
Research information about common client issues and how your business solves them;
Overview of your strengths, weaknesses, opportunities, and threats;
Financial details such as available capital, projected cash flow, profits, and expenses;
Marketing strategy plans; and
Plans for growing the business.
Of course, you can create a business plan with plenty of other information. The more detailed it is, the better you'll be prepared for various situations that can occur as a business owner.
Name your business
Once you have a solid business plan for your online bookkeeping company, it's time to give it a unique name. Naming a business is a different experience for everyone.
Some people do a small amount of brainstorming before they have a eureka moment and come up with the perfect business name. Others struggle for months and even then aren't sure if they made the right choice.
Whatever the case may be for you, naming a business is something essential. Your business name will appear on all documents, contracts, and paperwork and help clients connect it with the brand you represent.
However, coming up with a name idea isn't enough, because you must ensure that no other businesses are using the same name. Otherwise, companies could file charges, which no business owner wants to deal with at the beginning of their journey.
If you're having trouble coming up with the perfect name for your virtual bookkeeping business, many tools can make this process much simpler. For instance, a business name generator can create a potential business name in just a few clicks and save you a lot of time and effort.
How will you fund your business?
The next step is to decide on funding. When launching a virtual bookkeeping business, you can either self-fund or take out a bank loan. Both options have unique advantages and disadvantages, but online bookkeepers should take the self-funding route if possible.
Since starting an online bookkeeping business doesn't typically include numerous expensive costs and is one of the most profitable options, prospective bookkeepers can launch their business with as little as $1,000.
The capital for starting a virtual bookkeeping business should cover costs like creating a website and a subscription to a bookkeeping software solution. That's in the case that you already own a desktop computer or a laptop. If not, your costs will be higher because you need a reliable device to offer virtual bookkeeping services.
Whether you decide to self-fund or take out a loan from a bank, don't forget to create a financial safety net to cover any unplanned costs that are common in the beginning stage of starting a business.
Get permits and licenses
Even though the company you're starting operates only online, you still need to obtain the necessary permits and licenses to ensure that you follow all legal procedures.
Getting permits and licenses is different for every country, so it's best to inform yourself about the laws in the country or state where you plan to operate.
For example, starting an online bookkeeping business in the US requires the following permits and licenses:
A general business permit or license – most countries require all business owners to obtain a general business permit that allows them to run a business, both online and offline.
Business name registration – bookkeepers must register a name for their business. This will also prevent other business owners from using the same name for their companies.
A sales tax permit – many countries and states don't require a sales tax permit, but if you operate where it's obligatory, the process equips you with an account number with the Department of Revenue.
A certificate of occupancy – this permit is about where you plan to do business. You need a certificate of occupancy even when working from home.
Register the company
After receiving all of the necessary permits and licenses, it's time to formally register your company. In most countries, online bookkeepers can choose from four common business structures:
If you're unsure which structure suits your business needs best, getting professional advice from an attorney can help you to make the right decision. A sole proprietorship is a popular choice for online bookkeepers because it's perfect for people who are just starting out and have limited funds.
Another option is to go with an LLC. While an LLC company comes with more responsibility, you can also use LLC services to help you form an LLC company more efficiently. Starting with a sole proprietorship and transitioning into an LLC as your business grows is also a possibility.
Open a business account
Even if your business is a one-man show, you can't use a personal bank account for business transactions. Dividing personal from professional costs is essential to maintain a healthy balance between life and work.
The market is filled with companies and banks that offer outstanding business banking account deals. You should take some time to review the available offers and select the bank that you think will provide you with all of the necessary services.
We recommend choosing a bank that offers free, online business accounts because they'll work perfectly for your virtual bookkeeping business. With these accounts, you can open an account in minutes and easily make payments, deposit checks, and schedule money transfers.
However, going with a traditional bank and building a relationship with a local banker have advantages. Having a financial expert by your side is helpful in many ways if you're starting a new business.
Find the tools you need to do your work
Finally, virtual bookkeepers need to invest in high-quality tools to offer bookkeeping services to other companies. As a virtual bookkeeper, you should spend more money on work tools because they'll equip you with more flexibility and offer a competitive advantage.
Considering that bookkeepers rely on the power of technology daily, they should invest in quality hardware and software.
Regarding hardware tools, you should decide whether you want to work on a desktop computer or a laptop. A bigger screen will help reduce eye fatigue, but a laptop is a better choice if you plan to travel the world while offering bookkeeping services.
As for software, most programs will run on a PC or a Mac, so it's a matter of personal preference.
You need to purchase a reliable bookkeeping business software solution to stay on top of your client's bookkeeping and manage workflow. Also, a quality video conferencing platform is a perfect way to conduct meetings and interviews.
Finally, a business financial monitoring software tool can help you offer the best bookkeeping services by taking care of your own finances.
Conclusion
Starting a virtual bookkeeping business doesn't have to be challenging, and it certainly isn't an impossible task.
If you'd like to become an online bookkeeper, this handy step-by-step guide is all you need to learn about the entire process. It provides an excellent starting point, helping you determine what you need to do to become an owner of a successful online bookkeeping business.