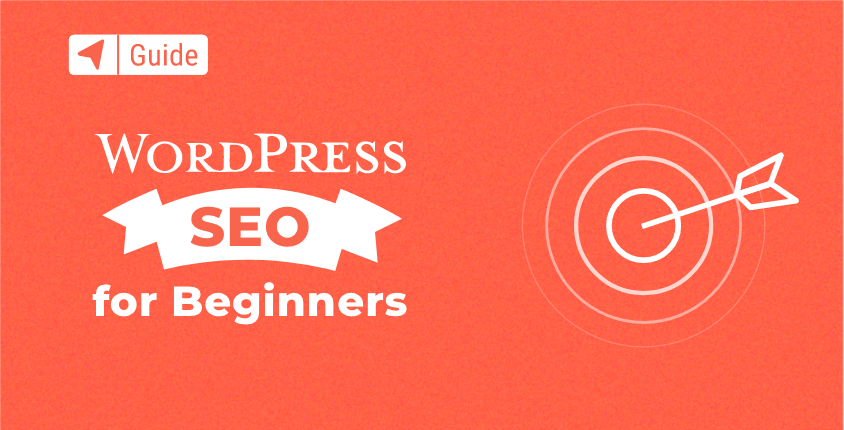 This guide was developed to take the mystery out of search engines—how they function and how to make them work for you. To help you understand the basics of search engine optimization (SEO), we'll cover websites, web design and online content. You'll learn why SEO is important, and how you can implement your new knowledge of SEO principles. After you finish this guide, you'll be fully acquainted with the SEO process and you'll understand a large portion of the mechanics behind it.
What is SEO?
SEO is the method of increasing a website's visibility and ranking on search engine results pages. SEO helps us create sites that are more search-engine friendly, and sites that deliver a better user experience.
Many things influence a website's visibility, including design, on-page keywords, and links. Furthermore, many elements of SEO aren't well known. As a result, people can't take full advantage of SEO to improve the ranking of their websites and content.
It's important to keep in mind that search engines use algorithms that are still growing and developing. And search engine updates are created to help search engines deliver higher quality results.
How it works
To explain it in simpler terms, SEO works on the following principle.
You make a website and decide which parts of your website you want to be visible to the search engine.
The search engine sends "web crawlers" to gather input on your website and it's pages.
The search engine uses this input to evaluate the quality of your content and your website as a whole.
Based on that evaluation, your website gains an initial ranking.
Every time you send new ranking signals, the crawlers will revisit your page, and update the information in the database. This can either improve or reduce your site's ranking, based on the quality of the newly discovered data.
Why it's important
You have a purpose for creating your website and you want people to be able to find it. Knowing SEO can help you build your audience. You'll know what design elements to prioritize and learn how to create content that will have high exposure and satisfying quality for your visitors.
Also, without SEO, all your hard work will be for nothing, since a website without any visibility is almost like a website that doesn't exist. Finally, if you don't have enough visitors, knowing SEO can help you figure out exactly why your site lacks visibility and guide you in taking steps to improve your rankings.
Can you do it on your own?
In theory, yes. SEO is something you can do on your own if you have the necessary skill set. You'll need to know how to design a website, write quality content, optimize your website for smaller screen platforms and address other more technical aspects. The good news is that there are many tools to help you with these tasks.
SEO is a lifelong process and your website needs to be up to date, so you'll need to add content and update your website frequently. Considering how much effort it takes to have a quality SEO campaign, many people choose to outsource all or part of it.
Now, we will go over some of the specifics related to SEO, and you will see just how many elements a quality SEO campaign includes.
SEO ranking factors
When you're working on SEO, you need to be aware of the existing factors that influence your ranking. These are elements that influence your ranking in either a negative or positive manner. There are two types of ranking factors: On-page and Off page. We'll go over these factors and elaborate further on some of them throughout the rest of the guide. You'll see how some are self-explanatory, whereas others might require clarification.
On-page SEO
Luckily, with the WordPress platform, there are several different plugins that will allow you to perfectly optimize your on-page SEO easily! Let's take a look at a couple of things you should pay attention to.
Page optimization and loading speed
Every single page on your website should load fast. It is no secret that Google ranks faster websites higher, and this is because they want to offer the best performance for their users. Also, if your website loads slowly, you can expect higher bounce rates. There are two important factors you should take into consideration when optimizing pages and their loading speeds.
First, your web pages should be optimized for different types of devices. Luckily, this is easy to check. Before you decide to purchase a WordPress theme, check whether it has mobile support; it will make your pages significantly better optimized from the start.
When it comes to loading speeds, there are plugins that can help you run your website a couple of times faster. Using these plugins might not be necessary for the beginning, but as the number of your visitors grow, adding a caching plugin will become necessary. Therefore, add it from the start, as it will make you WordPress website fly. One of the most popular caching plugins is WP Super Cache.
User-friendly layout
This is another passive factor that greatly affects your website's SEO. Primarily, a good design and intuitive navigation are going to help people easily find what they are looking for. The result will be fewer bounce rates, as people will stay on a website with an attractive layout, that they can easily understand and use.
To make your website user-friendly, browse through numerous themes, and pay attention to those high rated ones. You will easily find a theme with a user-friendly layout, plus you can have it edited later on.
Keywords in URLs
If your page ranks for a particular keyword, it's ideal for your keyword to be placed in the URL of the page. This can be easily set up in WordPress; you just need to go to Settings -> Permalink and choose the option Post Name. This will put the keywords from the title in your page URL.
The Power of Yoast SEO
This is a must have plug-in if you are looking for a way to completely optimize each one of your posts and pages on your WordPress website. This plugin will make it easy for you to create an XML sitemap, which is responsible for communicating with search engines about which pages it should index. Once you have created the XML sitemap, adding it to the Google's Webmaster toolkit is easy.
Also, this plugin is going to help you better optimize every single post, by analyzing your SEO titles, Slugs, and Meta-descriptions. This is very important, as the plugin will help you with Keyword prominence and the keyword density in your content.
Keyword prominence
Since we're on the topic of keywords, the following are some other keyword techniques you can use to boost your visibility or to simply rank for it. Use the chosen keyword or keyword phrase in:
Your title tag
The description tag
The H1 tag
The first 100 words of the article
Keyword density
All you need to do is make sure the keyword is mentioned naturally throughout the text and that it doesn't feel awkward or forced as it appears in the copy. You should also use synonyms for your keyword since the text will flow more naturally. Furthermore, with extremely high-keyword density, sometimes called keyword stuffing, you're likely to get negative results in the search engines, therefore tread lightly.
Page and content organisation
To help the search engine's more easily index your pages, you should carefully create categories and subcategories. In combination with the tagging system, you will easily be able to set up a hierarchy that not only the search engines will easily handle, but you visitors as well.
Content length
Most experts advise that your content should be between 1,500 and 2,500 words. We'll provide more detailed information about content later in this guide.
Content originality
It's essential that your content is not a duplicate of existing content online, because your site will be penalized.
Image optimization
Images are also ranking signals, as long as you use adequate name, title, alt text, description and caption. So be thorough, because traffic can end up on your page when simply browsing through images.
Updates
Google prefers older pages with meaningful updates when it comes to ranking. If your update only consists of changing a few words and sentences, then it won't be regarded as impactful. Do relevant revisions and change whole paragraphs or add new information.
Also if you are running an older version of WordPress, it might count as a signal that you are neglecting your website, which can result in negative SEO points.
Activity is an important ranking factor for all of the search engines, therefore, update both the platform and content regularly for the best results.
Security
How does security impacts SEO? Well, if your website is hacked, it can be used for malware deployment. Google does not care if you are the one responsible for malware, or you have been hacked, the website is going to be penalized, that is, deindexed from the search results. This will make all the SEO efforts disappear.
Therefore, it is very important to use some sort of security. Sucuri is a great website protection website, and will help you prevent various form of attacs on your website. Hacking can cause series of problems that can affect a website's SEO, and to prevent all that from happening, using good security is crucial.
Outbound link quality and relevancy
Your page needs to contain links that are relevant to your content. The links should lead to sites that have authority and that search engines trust. Furthermore, these sites should be niche related, not simply famous blogs or news sites.
Number of outbound links
A high number of links that lead to lower level domain websites can look shady. You might appear as those free for all blogs, the primary purpose of which is to get link juice. Link juice is a term to describe the positive ranking a site gains from a link to another site. In other words, you might cause unnecessary suspicion and start to lose authority because too many of your outbound links lead to all kinds of different websites. A list of top-level domains can be found at the Internet Corporation for Assigned Names and Numbers (ICANN).
Broken links
Broken links don't benefit anyone, so you need to check your content on a weekly basis to make sure your links are functioning properly or to replace them if they're not.
Affiliate links
In general, affiliate links should not have a negative impact on your site. But if the majority of your on-page links are for affiliates, Google may begin to monitor you more closely, to make sure your site is not only there for affiliate purposes and that it offers more than just basic, low-quality content.
Grammar and spelling
A rather obvious tip but, just to be sure, it's worth mentioning. If you have errors in grammar and spelling, you'll get negative points.
Bullets and numbers
These structural content tools help create a better user experience. If your content is broken into smaller and meaningful chunks, readers will have an easier time comprehending it. This is why lists and bullet points are mentioned as a positive ranking factor.
Helpful additional content
Another good factor is helpful content. To clarify, you need to add something that helps the users who are reading or watching your content. For example, if you write about finances and currencies, adding a currency converter tool that users can use on the spot would be the type of helpful content that makes you rank higher.
Multimedia
Images, videos, infographics, slideshows and other forms of multimedia can act as quality ranking signals, as long as they are relevant and used by the visitors.
URL length
It was confirmed that needlessly long URLs will negatively impact your visibility, so just be careful.
URL path
This is nothing to fret about too much since it has a very little impact, but if your page is closer to your homepage, in terdy.dy.ms of internal links, it can get a slight boost. Bear in mind that you should not allow every page to link to your home page and vice versa because this should be reserved for the pages on your site that you determine to have the greatest value. So, choose a few pages with exceptional content that are accessible from the home page, and see to it that other less popular content leads naturally to those pages as well. If you use internal links excessively, it can harm your ranking, but skillful use of them will score you some points.
References and sources
When you cite references and sources like you would in a research paper, it's a sign of quality content and a good ranking factor. Much as with other outbound links, relevance and quality are of the essence.
Off-page SEO
These are factors you don't have direct control over, but they do influence the authority of your site. In order to tap into their potential, you will have to use certain SEO techniques, which will be discussed later in this guide. For now, let's see what these off-page ranking factors are.
Number of inbound links
Inbound links are links that lead to your website or web page. Since they come from a different website, they're also called external links. Keep in mind that all links are not created equal. Some are far more meaningful than others. However, every inbound link is a ranking factor, so the number of them does influence your ranking. But, if all of them come from a single website, it won't do you much good, therefore, you should see to it that you are getting links from diverse websites.
Quality of inbound links
Quality of links and link value are determined by numerous factors, which will be covered later. As mentioned, some links give you more link juice than the others, so if possible, go for quality links.
Frequency or speed of link acquisition
This is nothing to be too concerned about, since only those who pay for links are likely to be penalized for the frequency or speed of link acquisition. Basically, if too many links start to lead to your site, it may look suspicious. So, if you start gaining three to four links on a daily basis and this goes on for a period of time, it can indicate a potential problem or it may put your site under closer scrutiny.
Anchor texts
If the anchor text, which is text that's highlighted as a hyperlink, contains a keyword that your page is ranking for, then this will be a good ranking signal. Again, a quality link on its own is worth much more than anchor text, so view this as a bonus and don't pursue it relentlessly.
Website optimization
Let's explore what you need to do to optimize your "bare bones" website, or to be more precise, a website with barely any content on it. Without addressing these aspects, all your hard work can be rendered meaningless.
Mobile friendly
Since there are users who browse the web using their smartphones, now more than ever, websites that don't open or that display errors when they're being accessed via smartphone or tablet, are penalized in terms of ranking and authority. As mentioned before, the SEO process is there to ensure better websites for everyone, so neglecting to supply a quality user experience for those who are surfing the web with their phones will score you negative points.
Fast loading speed
Another aspect of a positive user experience is fast loading speed. As long as your site or web pages load within two seconds, your users won't mind. On the other hand, should your website take too long to load, then it's safe to say your users will start to leave since they'll find it annoying.
The volume of people who come to your website and immediately leave without taking any action is called a bounce rate. A high bounce rate will reflect poorly on your ranking, therefore it's in your best interest to make sure your website runs fast.
The speed of your website depends on your web hosting provider, the proximity of the user to the server where your site is uploaded and the theme used in your web design process. So, in order to create a faster website and a better user experience, you're going to need a quality web hosting service, and a quality theme for your website.
Content delivery network
We have mentioned server proximity as one of the factors that impacts speed, but server proximity also influences your website's visibility. In other words, the closer your potential visitors are to the server, the greater the chance they will discover your website and that your site will perform well during their browsing session.
This is where a content delivery network or CDN can be of great help. The CDN is there to make sure your website isn't limited to a single server but is uploaded on numerous other servers across the continent or globe.
With your website being omnipresent, you boost its visibility and your users from more distant locations can have the same satisfying experience as those who are in your proximity. CDN is a service that your web hosting provider usually offers, so when you're looking for quality web hosting, you should also ask about their CDN service and which locations they cover.
Once you have a website with a fast theme that's fully optimized for all devices, and the site's uploaded on numerous servers by a quality web hosting provider, you can move on to the next step.
Ranking signals
Search engines determine your rank based on the ranking signals. We mentioned some of those signals in the previous paragraph: speed and mobile-friendly optimization. However, to rank higher you also need a purpose, or to be precise, a particular niche in which you want to be ranked.
These niches or categories are labeled with keywords, so SEO allows you to be ranked for a particular category by using appropriate keywords or keyword phrases. In other words, you need to create your own ranking signals in order to be ranked for what you want to target (dog food, real estate, health, exercise, etc.). Here, we are going to explore what relevant ranking signals are and discuss how to create them.
Meta tags
Whenever you upload a video, photo or article to your website, you're asked to fill in the Meta tag box. Here you basically use words to describe the uploaded content, and these words need to contain the keyword or keyword phrases you want that content to be ranked for.
Keywords in the title
When you're naming your content, you need to use the keyword phrase or keyword that's your primary target. This way, a search engine will know that the content is about, or related to, the chosen keyword.
Sub headings
Sub headings can also contain keywords, keyword synonyms or other topic-related words. These are not as impactful as the previously mentioned signals, so there's no need to butcher your content just to score minor positive points.
Site name
Your website's domain name and URL also count as ranking signals. If you still haven't named your website, then definitely consider using a keyword or something niche-related in its name. For example, names like GoodReads, BookDepository, FirstSiteGuide, etc. are all great names for a website; they are self-explanatory and they have a keyword they want to rank for in their name.
Of course, if you already have a website, or if you have a different name in mind, there's no reason to give up on it. The site name is not a ranking signal that will play an essential role in the ranking process, so feel free to name your website as you want.
User experience
User experience and conversion rate are also monitored, so you need to create engaging content for users, and ensure they become participants who share, comment and like the content, or they become paying customers.
We are now going to address the issue of content more thoroughly and give an example of the type of content that has high-rank worthiness.
Content quality
Throughout the guide, quality content has been mentioned as an important and essential element, however, we never defined exactly what quality content implies. When you're reading about content creation, you'll notice that people say content should be unique, engaging and insightful—and that word count also matters.
The reason why you can't find concrete suggestions is that you need to create something niche specific. For example, engaging content for gardening tips differs greatly from engaging content for gaming tips.
Engaging content means that it can deliver what the readers expect. So, if you're creating something for entertainment, it needs to be entertaining and if you're creating tutorials, they need to be precise, simplified and in no way ambiguous. This is why people insist on using high-quality photos, videos or infographics as a part of their content because it's easier to provide examples and demonstrate concepts using visual aids.
When it comes to word count, you've probably heard that written content should have roughly between 1,500 and 2,000 words. However, your content needs to be insightful above all, and higher or lower word count does not determine its insightfulness.
You can write 2,000 words and say basically nothing or you can provide a lot of valuable information using only 500 words. The best advice regarding the written content is to pick a topic where you can provide in-depth advice and create something meaningful that will exceed the 1,500 word count.
Now, let's explain what unique content means. Unique does not mean it needs to be completely different, since there are other websites in the same niche as you and there's bound to be overlapping content. Unique content can also be defined as 2X or 10X content, which basically content that is two times or even 10 times better than anything else on the Internet on that topic.
You can also take a different approach to make your content more unique. Basically, you use existing information and build your content upon it. For example, numerous sites do film reviews, like IMDb, and Rotten Tomatoes. So, the next logical step is to create a ranking system for those sites and provide information to users on the reliability and quality of sources and reviews.
This roughly covers the criteria of a quality topic, but remember that quality content does not imply that it's optimized, it only means that the content is rank worthy. So, how is your content evaluated by search engines?
Keywords and topic relevance
Obviously keywords are still important because they are ranking signals. Unfortunately, at one point their importance was stressed to such a degree that people stopped creating quality content. Their sites focused on high keyword density and they had individual pages that ranked for a particular keyword or keyword phrases.
Because of this, Google altered its algorithm to prevent people from creating spam content on their website. Updates like Hummingbird, Penguin and Panda were created to ensure that the keywords were connected to topic relevance. The newest edition to Google's arsenal is RankBrain, which improves the user experience by targeting a searcher's intent.
To avoid confusion by going into detail about how each of these updates works, we're going to focus only on how their actions should influence your content creation process. We'll talk about keywords, keyword density, topic relevancy and ranking difficulty.
Keywords and keywords phrases
Keywords and keyword phrases are simply a way to start ranking for a particular category. Today there is no reason to have content with high keyword density, all you need to do is mention them in your title and your tags, and make sure they're used naturally a few times throughout the text.
Keyword density
There is no exact percentage on what would be a natural keyword density. Simply do not create content where your keyword is forced; if you can mention a single keyword or phrase 6 to 8 times in a text that contains 1,500 words that would be great.
Today, some website themes also come with a built-in SEO tool kit which allows you to monitor the keywords you use. They also signal if you've overused your keyword or not used your keyword enough. Another word of advice, if your content is to appear natural you need to use keyword synonyms, as well.
Topic-relevant keywords
In addition to your keywords, search engines expect you to use so-called "topic-relevant" keywords. Since search engines can't evaluate your content like humans, they tend to compare your content with existing content on high-domain websites.
Basically, using only one specific keyword renders it useless, because in order for it to be truly effective, it needs to have the right environment. Moreover, there are two types of topic-relevant keywords: those used on niche-specific websites, and those used on a regular website, along with a particular keyword.
For example, if you want to rank for the term "real estate," there are words used on real estate websites and words that are found on websites with general topics. The best thing to do is to use both sets of topic-relevant keywords in your text.
It's also worth mentioning that you can download and buy various tools that can analyze the text on a page, or tools that can give you different topic-relevant keywords once you type in your desired keyword. These tools are already used by SEO companies, which is one of the reasons why the process is outsourced to them; you get all the best tools and expert opinions—and you save a lot of time.
Ranking difficulty
Last, there is an element of ranking difficulty for each keyword. Some keywords are strong and therefore, a lot of websites already rank for them. In this case, it will be difficult to outrank them if you're just starting out. In other words, you should do thorough research on keyword strength and its ranking difficulty—and determine what tools are available to help you complete this process.
Link value
Once you've created a fast and optimized website, with quality content with the right keywords and relevance, you need to work on links, both external and internal, both follow (links that count toward your page ranking) and no-follow (links that don't count toward page ranking, such as ads or links supplied in reader comments). Again, everything will be explained, but the basic mechanism behind links is that the more links you have that lead to your site or a particular page on your website, the more its authority will grow.
Of course, other factors affect link value. Without them, the system would be easily manipulated and you could basically pay for your rank or buy links, which is not something search engines want you to do.
Anchor text
Anchor text can boost your link value, but it's nothing to obsess about. If the link that leads to your page has information relevant to your reader, but you can't insert a desired anchor text naturally into the sentence, then forget about it. It's always better to get the link, regardless of its anchor text, than to needlessly spin the topic just so you can get the desired line with the keyword in it. Basically, view anchor text as a minor bonus to your link value, but not something you should prioritize.
Page rank and a website's authority
This is an extremely important factor. Page rank and a website's authority have a significant impact on link value. Highly ranked websites and pages are more trustworthy, therefore external links that come from those sites add more authority to your website and content.
Inbound link relevancy
A website that links to your site needs to be topical and relevant to your content. For example, an inbound link from a pregnancy-related blog to your tech blog doesn't have as much value as an inbound link from a tech, gaming or app-related blog. Basically, the two websites need to have a natural bond if the external links are to be considered valuable.
Follow vs. no-follow
Follow links to relevant websites generate authority points. No-follow links, such as links on ads or links to content you don't want to endorse, don't count toward your site's ranking. However, it would be wrong to assume that you don't need no-follow links. Websites with no-follow links tend to be more trustworthy; there are no ulterior motives, so the information is usually more genuine on those sites.
Even if the links do not generate ranking points, they can still be a viable source of website visitors. If your target audience reads a particular blog, and that blog has no-follow links, you should still try to place your links there. The links will drive more traffic to your website, and that's a great value on its own.
External vs. internal
External links generate far more authority than internal ones. Still, internal links are good and if you offer links to valuable additional reading material, people will spend more time on your website. This will also help you score positive points in terms of authority.
Other links on the page
Your ranking and content are also evaluated based on the links you've used. If you used higher authority websites that are reliable sources or good further reads, it will reflect positively on your page. So, don't link to sites that are questionable or rely solely on internal links.
Truth be told, link value is an interesting topic and much more information is available. It would be wise for you to do additional research on this topic, once you grasp the basics of SEO.
SEO techniques
Now that you have an idea of how SEO works and what can contribute to increasing your site's visibility, we can tackle the issue of SEO techniques. Following are the bare basics that should be done each month in order to have constant and natural growth in authority.
Blogging
We have mentioned the importance of content, like videos, articles and infographics. Having a blog section on your site gives you the opportunity to add relevant content constantly and naturally. It can also serve as a great place for website visitors to gain information that's relevant to your niche, and other blogging platforms can lead to your blog.
You can upload new videos, text, images and infographics, and later on share that content on your social network pages, so more people can check it out. Do not forget to adequately optimize those materials with meta-tags.
If people use pictures or videos, or anything else that originates from your site as a part of their content, you will also get valuable links to your site. The type of content makes little difference when an article, picture or video from your site is linked as a part of another article on a high-authority platform. A follow link is a follow link and it will always contribute to your ranking.
Guest posts
It's useful to find authors or to become an author on other blogging platforms in order to get more external links. Look for blogs that have a similar niche to your site, and to ask authors there to evaluate your content.
If they find your site impressive, it's likely that they will want to share it with their readers. After all, they need to give their readers something valuable because that is precisely why their audience trusts them. Also, it will benefit you to generate some influence as a blogger. People will notice you more often and it's far easier to sell to the public when they recognize your name and expertise.
Featured content
It would be an amazing feat if you could reach out to a renowned influencer and convince that person to feature your content in their next post. This is much easier if you have an audience of your own, since that way you can feature the influencer in your content in return and you'll both benefit. Try to find as many influencers as possible, since you get sudden surges in traffic almost instantly with this approach.
The future of SEO
As mentioned, SEO is a process that's still evolving. As long as people are able to take advantage of it and boost the score in their favor, the algorithm will continue to improve. It's hard to say with certainty what the future holds, but we can still speculate with some accuracy.
Perhaps, search engines of the future will give us more detailed data from their results. For example, after we search for something we might get graphs next to every result related to the recent activity. We could know how many people used the exact or similar words in their search and how long they stayed on websites that appeared in the results. We might be able to see what other people who are on the same page wrote as their search query.
If search engines become more advanced and are able to evaluate content more accurately, chances are that backlinks or external links might lose a portion of the influence they have today. Therefore people will be incentivized to focus on creating better and more engaging content.
SEO tools might also get a boost and provide users with more information related to search queries. Moreover, now there are more and more voice command search queries which tend to be vastly different that those we type. Maybe there will be new techniques for ranking in order to target these types of queries.
These are just some topics of speculation currently under discussion by the industry. We'll have to see how things play out in the future.
Conclusion
We hope you find this guide useful and that it helps you understand how SEO works. Surely, things are much clearer now, but you must also have a lot of new questions.
Take it one step at a time and very soon you'll find the answers you need. Remember that not all of these questions have concrete answers. Furthermore, there's a good reason why we're not allowed to fully understand how search engines rank content. But it's safe to say that if you stick to the tips provided here, you will achieve positive results.